Branding Archives - Bruce Clay, Inc. Blog
March 31, 2016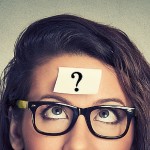 If you've ever tried to hire a social media manager for your business, you might have experienced the challenge of trying to separate the applicants interested in playing on Facebook and Twitter all day without any battle-tested experience building a brand and encouraging engagement.
If you want to hire a social media manager but want some guidance on vetting candidates, you've come to the right place. This article will guide you through our criteria and interview questions you need to ask!
---
March 11, 2016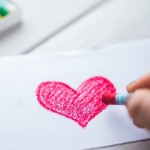 This guest post by Aaron Bart, VP of Creative Services at our friends 3Q Digital, describes a concept that can be hard to put in tangible terms, but which we all strive for as marketers: becoming a loved brand. Loved brands don't get that designation overnight. They earn that place in their customers' hearts because of trust, innovation and technological advances proven over time.
Let's take a look at some of the concrete examples of successful brand building done by REI and Zappos, and end by answering the critical question: how can we as digital marketers use the tools at our disposal — audience targeting and user experience design — to build our own loved brands. Take it away, Aaron.
Read To Be a Loved Brand.
---
November 25, 2015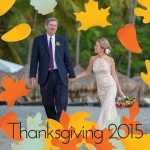 From family to friends, travel to great jobs, babies to weddings, there's a lot to be grateful for this year. Tomorrow is Thanksgiving, and in honor of the holiday, some of us on the Bruce Clay, Inc. team shared what we're especially thankful for.
We are also particularly thankful for the new additions to our team: Duane Forrester, VP of Organic Search Operations, and David Szetela, VP of Search Marketing Operations. Bruce Clay said it best when he said: "I am thankful that the company was able to add key leaders to our roster. Along with myself and the BCI team, we form a powerful force in the SEO and PPC space."
Click through to read what Bruce and folks on our team are thankful for.
---
October 9, 2015
Personal branding and social strategy – it's a subject close to all digital marketers' hearts. Mark Traphagen, Matt Craine and Mel Carson are speaking on this hot topic at Pubcon Las Vegas. Hear what they have to say on the importance of personal branding in a world
where everyone is Googling everyone else in the this in-depth liveblog. Trust us, you don't want to miss these tips!
---
October 21, 2014
It's been a busy month, with Search Marketing Expo (SMX) East 2014 and Pubcon Las Vegas 2014 taking place back to back as September gave way to October. After liveblogging 36 key sessions throughout both conferences, two major themes emerged: 1) the importance of optimizing for mobile at every turn and 2) the importance of a mission that goes far above and beyond sales. Read on for six lessons, straight from Pubcon and SMX East, on these key themes:
Brand + Mission = Excellence
Think Bigger: Startups Save the World
Focus on Users with "Youtility"
Responsive Design isn't the Only Choice That Makes Sense
Click-to-Call Extensions Reap Major Rewards
75% of Users Access Pinterest on a Mobile Device: Optimize Accordingly
Read on for more of 6 Digital Marketing Lessons from SMX East & Pubcon."
---
March 28, 2014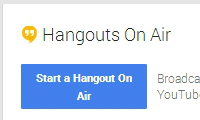 Most businesses today have accepted social media as a necessary part of a content-based marketing strategy. On Twitter you can communicate short-and-sweet deals, tips, news headlines, and photos of the flavor of the day. On Facebook you can run contests, post pictures, and link to blog posts. But how many businesses realize the opportunity that is Google+?
More than just another social platform, Google+ offers SEO, branding, and audience-engagement benefits. Its integration with Google search and all Google products brings undeniable SEO benefits beyond those of other social media platforms. But its Hangouts On Air feature, in particular, can be a real game-changer that helps brands build traction and expertise in their field faster and more cheaply than any other way. Here you'll discover:
• Why you need to be on Google+ (and why it's "just dumb" not to)
• How to host a Hangout On Air for maximum brand benefit
• How to build your brand by attending HOAs, too
Read more of How to Build Your Brand with Google+ Hangouts On Air
---
July 27, 2012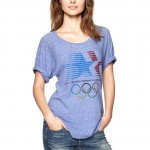 Looking for the start time of tonight's opening ceremonies broadcast for the Olympic Games, I ended up getting my info from LATimes.com.
After reading about the spectacle in store tonight, I thought about how stoked the news site must be to land my traffic. And how SEO smart they must be. I wondered what they were doing to be among the top ranked results for those looking for info on the opening ceremonies. And why did I choose that link among those listed?
Read more of Marketing Gold: Opportunities in the Summer Olympics.
---
May 22, 2012
It was a Saturday morning, the scent of rain filled my room and I could heard drops of rain outside my window. As a rain lover I was excited at first, but then I thought to myself, "crap, is the farmers market open rain or shine? I really need a new bar of soap." The only means of communication for the farmers market was Facebook and Twitter. Surely on the day of the farmers market they'll respond. I waited, and waited, and waited… no response. It was that day that it hit me.
No matter what your reasons for engaging in social media, customer service has to be at the core of everything you plan.
Read more of Why Customer Service Should Be At the Core of Every Social Media Strategy
---
April 25, 2012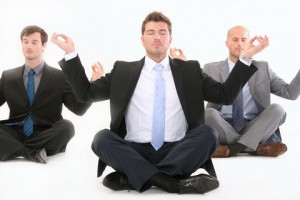 Here's an interesting mid-week read for you: Social Media Advertising Is Set to Explode. Who Will Control It?
The short story: Industry watchers, really everyone reading this, saw social media marketing cut an unprecedented fast track for business adoption and budget. Now all hands are reaching for a piece of the pie; that's PR, advertising, digital media, and social media agencies all staking a claim to the financial bounty that comes with controlling the new media budget. But which arm of media management or communications would best serve social on behalf of business? Before any business can choose, the AdAge article warns of three social media misconceptions that can muddy decision making.
Read more of Who's Doing Social Media Right? Weigh In Here.
---
April 4, 2012
Marketers live at the powerful intersection of research, psychology and sales. We study people's motivations so we can convince them to buy our products and services. Our aim to influence public opinion on behalf of brands and business is an endgame shared by all of society's major institutions, from politics to religion to parenting.
While underlying human motivations don't change much, our means of communicating do. The research around how consumers use media to interact with each other and with businesses give us marketers hints on the tone and message we can use for marketing on each channel. A new study gives us another data point on what motivates consumers to interact with brands on two specific channels: email and Facebook.
Read more of New Study Suggests How to Leverage Consumer Motivations for Email and Facebook Marketing
---