Content Archives - Bruce Clay, Inc. Blog
December 29, 2016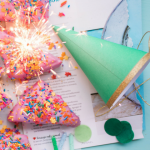 In 2016 we were busy bringing digital marketers answers to the toughest questions surrounding SEO, content marketing and PPC. Out of more than 100 articles, these are the top 12 most-read articles on the Bruce Clay Blog this year.
From managing SEO projects to understanding the Facebook algorithm, keeping your website fresh to disavowing links, here's the year's most popular posts for you to read up on as you head into the New Year!
---
September 22, 2016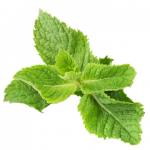 There are four pillars of SEO content: expertise, authority, trust (E-A-T) and maintenance. These are exactly the qualities search engines look at to rank your site. Google even says so outright in its Quality Rating Guidelines.
Here we drill down into maintenance — keeping your content up to date and ever-relevant.
BCI is deep in the process of a full content inventory to maintain and upkeep BruceClay.com. With this process fresh on our minds, we walk you through the full program on how to update website content:
• Defining and set up conversions
• Inventorying content, identifying updates
• Analyzing current performance
• Getting user feedback
• Putting a strategy in place
• Updating content
• Testing changes
Read Keep It Fresh: Steps for Updating Your Website Content.
---
January 13, 2016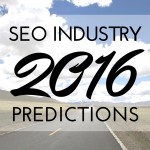 There's a word for fear of change: metathesiophobia. The way search, media, technology and consumer behavior change from week to week, it's not a phobia that SEOs can afford to harbor.
Instead, digital marketers race to get ahead of competition, ahead of algorithm updates, and ahead of upcoming technologies with early adoption and forward-looking strategy.
Where to start? Right here. Bruce Clay is joined by Duane Forrester, David Szetela, Cindy Krum, Eric Enge, Larry Kim, Maddie Cary, Dan Petrovic, Richard Baxter, Marcus Tandler and Andre Alpar in sharing annual predictions for the online marketing industry. What will you do with this foresight into the year ahead?
Read 43 Reasons SEOs Can't Fear Change: 2016 Digital Marketing Predictions.
---
December 16, 2015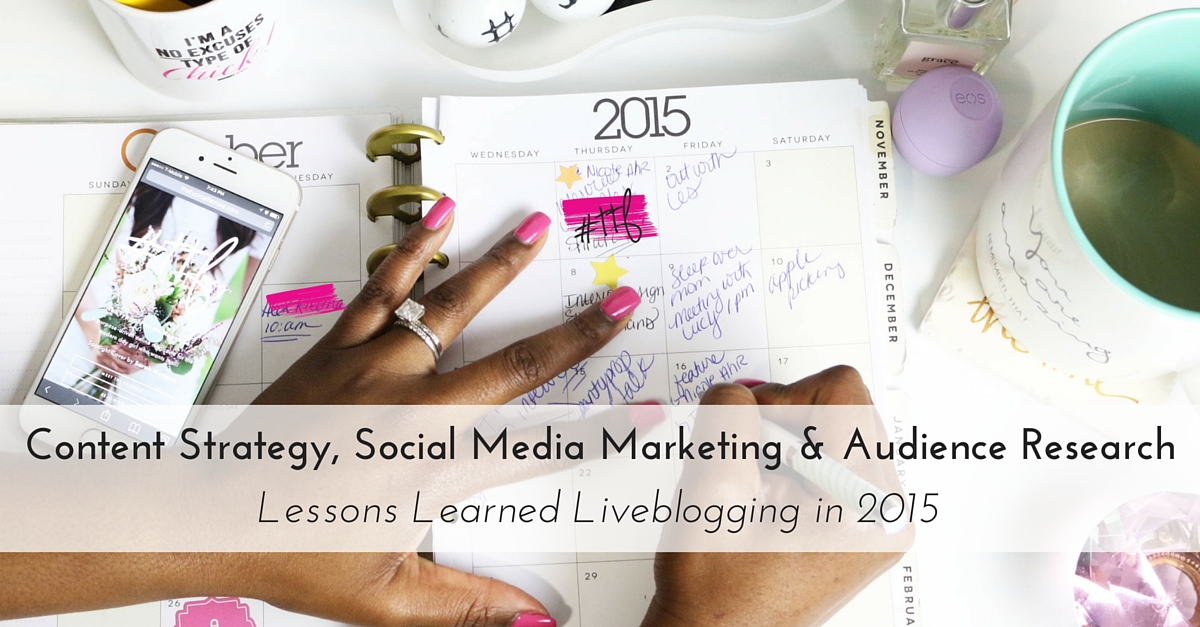 If one lesson emerged regarding content in 2015, it was that a digital marketer's strategy should revolve around quality over quantity. Quality necessitates editorial planning, audience understanding and persona research, as well as the social media marketing and PR outreach. Throughout the year, experts in our field (including Gary Illyes, Marty Weintraub, Wil Reynolds, Lisa Buyer and Mindy Weinstein) shared their tried-and-true tactics for creating what Rand Fishkin lovingly refers to as 10X better content.
In today's content-focused track of the 2015 Virtual Conference, read up on these tactics and find out how you can apply them to your own content marketing.
---
December 15, 2015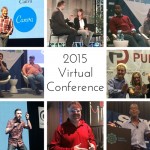 Here on the BCI blog, we publish updates to keep digital marketers current on new tactics and evolving perspectives. To do so, we send livebloggers to major digital marketing conferences so readers can get the 411 from the industry's search marketing, content, conversion and advertising experts. This year, Virginia Nussey and I covered more than 85 sessions live from SMX West, SMX Advanced, SMX East, Pubcon, SEJ Summit Santa Monica and BIA/Kelsey NEXT in Local.
As we wrap up the year, we present an early holiday gift. We're packaging up the most high-impact liveblogged sessions of the year to create a virtual conference you can follow along with each day this week. Or, pick and choose the tracks that interests you. Either way, this virtual conference is your fast track to getting up to speed on what happened in digital marketing in 2015:
• Wednesday, Dec. 16: Content, Social Media & Understanding Your Audience
• Thursday, Dec. 17: Search Engine Marketing, PPC Advertising
• Friday, Dec. 18: SEO Milestones of 2015
Read SEO, PPC & Content Virtual Conference: 2015's Liveblogged Lessons
---
October 22, 2015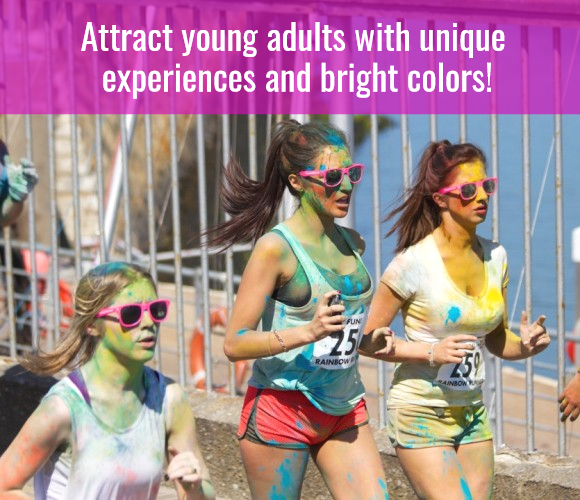 From campaign headquarters to digital marketing agencies, strategists everywhere are thinking about how to entice America's most talked-about and statistically impactful group: millennials. Bing's former search industry spokesperson Duane Forrester and Google Web Trends Analyst Gary Illyes are no exception – millennials are on their minds, too, and both of the search leaders' recent keynote sessions at Pubcon centered on how search engines are moving to serve the rising millennial class. Get the full story in Millennials in the Spotlight: The Market Segment Everyone's Clamoring to Crack.
---
October 9, 2015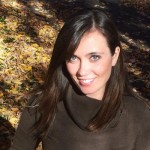 Katy Katz (@KatyKatz), content director at Inturact, got her BA in art history, and today at Pubcon Las Vegas 2015, she's delivering a talk on how hacking art history can actually help with content creation. Looking at the epic paintings of the past and how artists have crafted them gives content marketers fresh insight into creating quality, high-impact content, according to Katz.
Most people forget 90 percent of what you share, she says. Good content won't cut it anymore. It has to be great. Like Rand Fishkin said in his Pubcon keynote, your content has to be 10 time better than everything else. Read on for tips from Katz, based on the lessons she's learned from the great artists of history.
---
October 8, 2015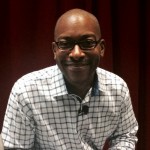 Not sure about going into paid search? The question is not whether or not to go into paid, says Pubcon Las Vegas keynote speaker Wil Reynolds. Instead, it is: What are you building that is worth paying for people to see? In this eye-opening session, Reynolds talks about why predicting the ROI of organic search rankings is "impossible" today and why it's vital for brands to be creating "content that's worth paying for."
Read the liveblog of The High Cost of Free Traffic.
---
October 7, 2015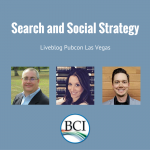 How much time should you spend creating and promoting content? What's the relationship between search and social? Get practical and effective content tips from the experts in this Pubcon Las Vegas session on search and social content strategy. Jordan Kasteler, our very own Mindy Weinstein, and Bill Hartzer all share their unique tactics on how to improve content that shines for both SEO and social campaigns.
Find out the answers in our liveblog of Search and Social Content Strategy.
---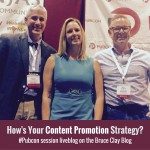 Influencer marketing and social ads are the hot topics up for discussion in the "Content Promotion Strategy: Including Pay-to-Play" at Pubcon Las Vegas. Speakers Will Scott, Phillip Thune and Casie Gillette are going to walk through their best strategies for:
Native advertising
Influencer marketing
Content creation, planning and promotion
Read the full liveblog.
---