Bruce Clay Blog : Content Marketing
October 28, 2013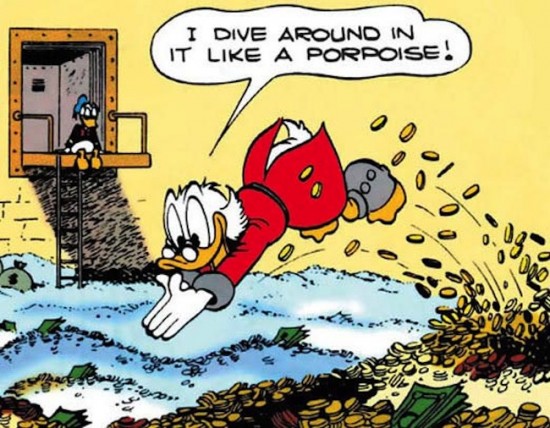 Holy content marketing! If every tangible takeaway from the 214-page Linkdex "Rethink Your Content Marketing" eBook were a dollar I'd be doing the backstroke in hundos like Scrooge McDuck right now. That said, since time is money, I thought I'd save you some by offering my top 35 takeaways from the first 100 pages of […]
---
June 11, 2013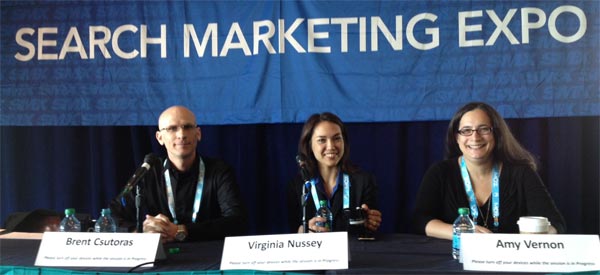 A bunch of SMXers filled the Harbor Dining Room with a view of the bay in comfy Herman Miller chairs. We learned a lot of tools and tips for content curation, content that gets shared in social media. Brent Csutoras (@brentcsutoras) of Kairay Media kicked off the session. What is Content Curation? Content curation is the act […]
---
January 4, 2013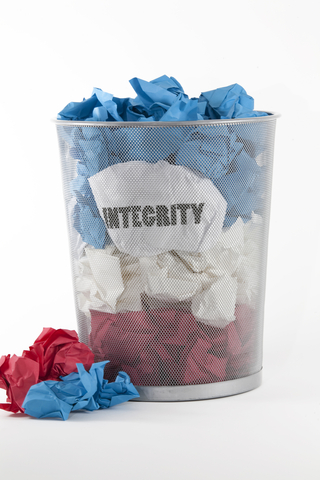 I was going to do another one of those roundup blog posts today. And I cringed at the thought of it, as the past few weeks have been nothing but roundups of 2012 and predictions for 2013. But I was going to do it anyway. And do you know why? Because it's an easy win.
That was, until I read a brilliant piece this morning by Jonathon Colman on how we can do better with our content. But more on that later.
Yesterday, I shared my 2013 marketing resolutions with you. One of them involved experimenting with new ways of writing and content production that tried to hit the sweet spot in terms of what an audience wants and what we can give them.
Serendipitously, as I was writing this post, senior SEO analyst Bradley Leese walked in and asked a question that made me think: "How do you create content people want to read?"
Wow. Great question.
---
December 11, 2012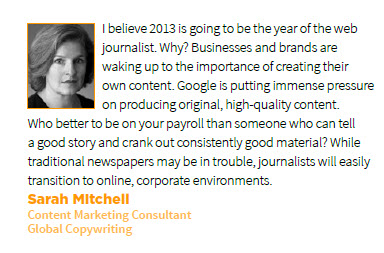 The Content Marketing Institute last week released 2013 predictions, where more than 80 marketers (including yours truly) weighed in on where the discipline was going in 2013.
Some predictions we heard over and over again:
Journalists will have a new home in the corporate or agency environment.
Visual content ramps up in the form of video and graphics.
Creating content for mobile is key, along with other multiscreen options.
My take on the emerging themes from the survey:
Great business content that's on par with big publishers will be key.
The way we want to receive information is changing from the device (mobile) to the medium (visual) to the delivery (concise).
Read more of What's In Store for Content Marketing in 2013?.
---
November 15, 2012
Content is the single most important element of online branding and marketing. Content is the voice with which a business communicates.
It's content that speaks to the unique value propositions of a business's offerings. It's content that tells a brand's story. It's through story that an audience recognizes deep personal relatability.
With all that content offers, achieves and can be, there requires a shift in definition, expectation and outlook of content in order to use content to its fullest potential. In the realm of commerce, Content (with a capital "C") is language, where different content types are words that come together to communicate a message in dynamic dialogue.
If that sounds too new-age, it may help to define Content by outlining it with what content is not.
Read more of What Content Is Not: Seeing Content Through New Media Eyes
---
November 13, 2012
With a project profile created at the outset of the project, you have a constant road map to your content creation efforts. You'll save time and mental power moving between projects. And you'll have undertaken an exercise that brings you to a high level of intimacy with the brand and the people it wants to reach. Here's my project profile cover sheet and an explanation of how and why you'd want to create them for your own SEO content projects.
Read more of SEO Copywriter Productivity Tip! Create Project Profiles.
---
November 12, 2012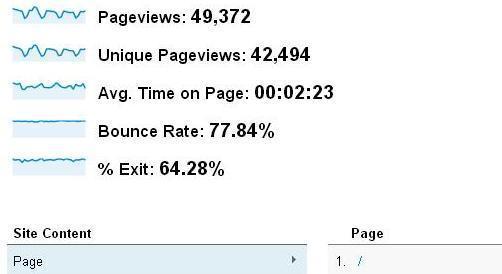 Short on time but want to find some areas on a site you can add immediate value to from a content optimization perspective? Let me show you how to use Google Analytics (along with some other tools), and a Web content audit checklist to identify and prioritize those ideas, fast.
Read more of The 16-Step Web Content Audit: Prioritize, Analyze, Refresh, Optimize.
---
November 7, 2012

Duplicate content is a sometimes-confusing issue for site owners, many of whom don't even know why their site has duplicate content and how it got there. Eric Enge of Stone Temple Consulting speaks frequently on duplicate content, how to identify it and how to avoid it.
His upcoming session at SES Chicago next week is all about duplicate content issues, so I recently caught up with Eric to chat more about identifying duplicate content, how it happens on accident, consequences for it and what to do about mirror sites.
---
November 6, 2012
Publishing is now a right and not a privilege. We're all publishers on the Web. What that means for business is that if you're not participating in the conversation, you may as well close down shop.
With a publisher's approach to branding and communications, it makes sense to adopt the processes of publishing's most prolific: news organizations. They've mastered the science of the story with two very important characteristics: speed and depth of view. Add to that interactivity and you've got a powerful publishing formula.
Read more of A Brand News Approach to Content Marketing.
---
November 5, 2012

Email marketing is alive and well, and is an important part of your company's content and communications strategy. When done right, email marketing is a seamless part of your digital marketing campaign, and continues to engage your customers long after that first conversion.
With SES Chicago around the corner, I wanted to chat with one of the upcoming speakers, Sundeep Kapur. I caught him at SES San Francisco this year, and I liked his approach to using data to personalize email marketing.
Sundeep is a digital evangelist for NCR Corporation, a global technology company that provides products like point-of-sale terminals, barcode scanners and much more. He specializes in converged channel marketing strategy, from direct marketing to social media. Sundeep is also a teacher, and dubbed the "Email Yogi," working with businesses across multiple industries to personalize and speak to consumers more effectively.
Sundeep and I sat down to chat about email marketing, and the conversation that follows is jam-packed with info on how email fits into the digital strategy, how to use transaction data to personalize emails, the future of mobile and email marketing, subject line optimization, campaign distribution times and much more.
---