Bruce Clay Blog : 2/3 : Content Marketing
October 31, 2012
If you're creating content for business, you know you don't have the luxury of creating when the "mood strikes." In the content marketing world, we have an obligation to create relevant and useful content on an ongoing basis. So, with a content production schedule that needs to be consistent, plus the abundance of channels we have at our fingertips, we must find ways to maximize our content ideas.
This is where the idea of producing several types of content from one idea is very, very useful.
What I'm talking about here is taking one concept and expanding it into several mediums, like blog posts, video, infographics, ebooks and more. And using various channels to feature them in.
---
October 30, 2012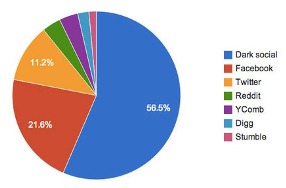 Invisible social traffic sources. Google keeping us in the dark with "Not Provided" traffic sources. With factors adding to the age-old challenge of accurate attribution, what's a marketer to do?
Here's the story, curated from around the Web last week. New technologies add new obstacles to measuring the effect of our marketing efforts. And while it may seem like the answer is a higher tech way to track users movements online, it's probably more likely to be the simple standard: know your audience.
Read more of Content Strategy: Your Eyes in the Dark Web World.
---
October 29, 2012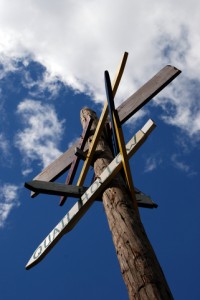 Content has always been the star of the show, it just hasn't been as highly acclaimed as it is now. This is creating an emerging role in the form of a content marketer. If you're looking at your own marketing strategy online or your own team, you might be trying to understand how content and the content marketer fits in.
The short answer is: everywhere.
Think about it: content is a part of every search marketing tactic you perform right now. Got PPC ads? That's content right there. You've got landing pages setup for conversion? Content. Got a Facebook page? What's on it? Yep, you guessed it — content.
Content is just as much a part of search marketing as it has ever been, but the role of who is watching over it is changing. It's a special role that marries an understanding of search marketing with traditional marketing savvy and content development skills across the board.
Let's take a look at how the new content marketing role fits within the search marketing world and can enhances what we do every day in our search marketing.
---
October 12, 2012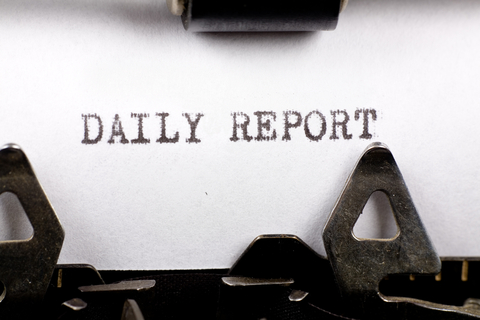 I recently asked our Facebook community what they wanted to read more of on our blog, and one of the suggestions was: "A blog post about ideas for blog posts!" I thought it was a great idea, because who doesn't need more fodder for blog content?
But since we're all wrapped up in conglomeration of industries and topics relevant to our own communities, I thought an approach to identifying blog content would be more relevant for more people. Today, we're going to look at how to use your communities and the challenges you face in your business every day to create useful blog content.
So let's dive in, shall we?
---
October 4, 2012
Good morning from the third and final day of SMX East 2012! Last night, I was casually sitting on a bench on a street in NYC when a cockroach nearly landed on my head. No joke. I flew off that bench in 2.5 seconds, then noticed his little cockroach cronie by my foot who proceeded to stand up on his hind legs as if he were about to attack. I think they were trying to mug me.
But I digress. We're not here to talk about cockroach gangs, right? We're here to talk about advanced keyword research. You can follow Twitter tidbits for this session on #31B.
---
October 3, 2012
Couple observations about the conference: 1) Gluten-free chocolate cake! I also noticed vegan and kosher options. Very cool. 2) Roaming nuns! Yes, folks, search has officially gone mainstream. Some very lovely sisters were roaming the expo halls looking for Web marketing services.
That's a great segue into personas, right? Who are the people in your community and how can you market to them? You can follow Twitter chat om this session at #22b.
---
Day 2 of SMX East comin' at ya, and New York was very good to us last night. If you're in the city, you have to check out the tapas restaurant Las Rambles. Soo delish. But back to the topic at hand. In this session, we're talking Meta data, which can also be delish because there's lot of cool things you can do with it these day to help your website become more relevant and attention-grabbing. You can check out the hashtag for this session at #21C on Twitter.
---
September 17, 2012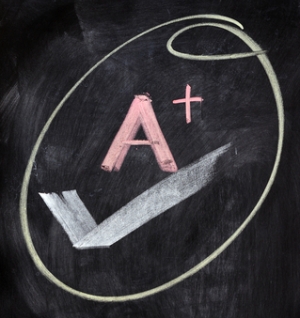 Monday's aren't so bad, especially when they're SEO Newsletter flavored. Did you get this month's industry news report in your inbox today? If not, here's what you'll find in the pages of SEO Newsletter: The Content Edition.
Feature: When Google Rates Your Web Content, Will You Make the Grade?
Back to Basics: Finding the Right Content Fit
International: Content Marketing — Focus on the Customer
Read more of Content Marketing Comes into Focus in This Month's Newsletter
---
September 7, 2012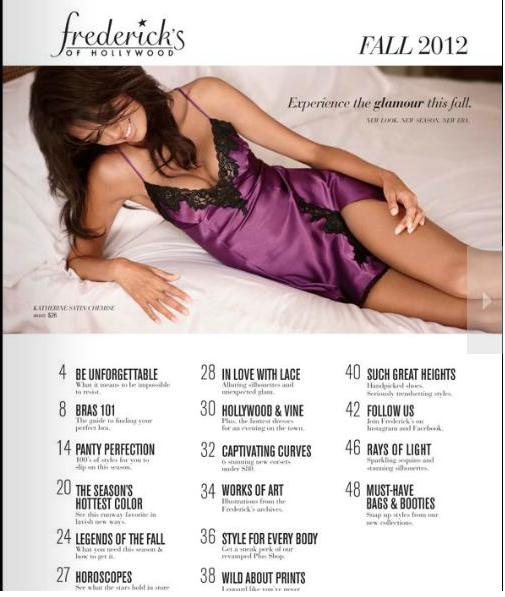 If I told you that underwear held some very interesting lessons in brand publishing, what would you think? Yesterday I went to the mailbox to collect and recycle my normal pile of junk mail. That was, until I saw and opened the latest Frederick's of Hollywood catalogue.
Something was different. It didn't look like any catalogue I had seen lately. It looked like a real magazine. Frederick's was dabbling in brand publishing. And the approach was, well, interesting.
Some of it made a lot of sense, some of it was slightly confusing (think more ads), but overall it made me realize just how hot content marketing is becoming. No pun intended.
In this post, we'll look at some of the things I found in the company's "Brandzine," as they call it, and what you can apply to your own business's content.
---
September 5, 2012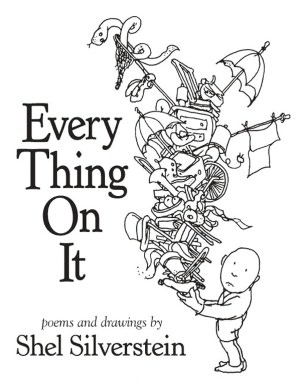 Over the long weekend, I met a woman on the trails of Yosemite National Park. We walked together for a while and talked about all sorts of things. She told me about her 9-year-old grandson who didn't read and how everyone was making a fuss over it. See, it wasn't that he couldn't read, he just didn't want to spend any time doing it. The schools were afraid he wasn't at the reading level as the other children. The family wasn't sure what this meant for his learning abilities. Everyone was sort of searching for answers.
His grandmother, the woman I walked with, thought: he just needed something he could connect with. It wasn't that he couldn't read; it wasn't even that he didn't like to read. She believed her grandson just hadn't found anything yet that spoke to him in a way he could relate to.
As an artist herself and a family that had artistic tendencies, she thought maybe her grandson needing something light and creative to spark the love of reading within him. So she decided to buy her grandson the Shel Silverstein book, "Every Thing On It."
---