Conversion Rate Optimization Archives - Bruce Clay, Inc. Blog
October 2, 2014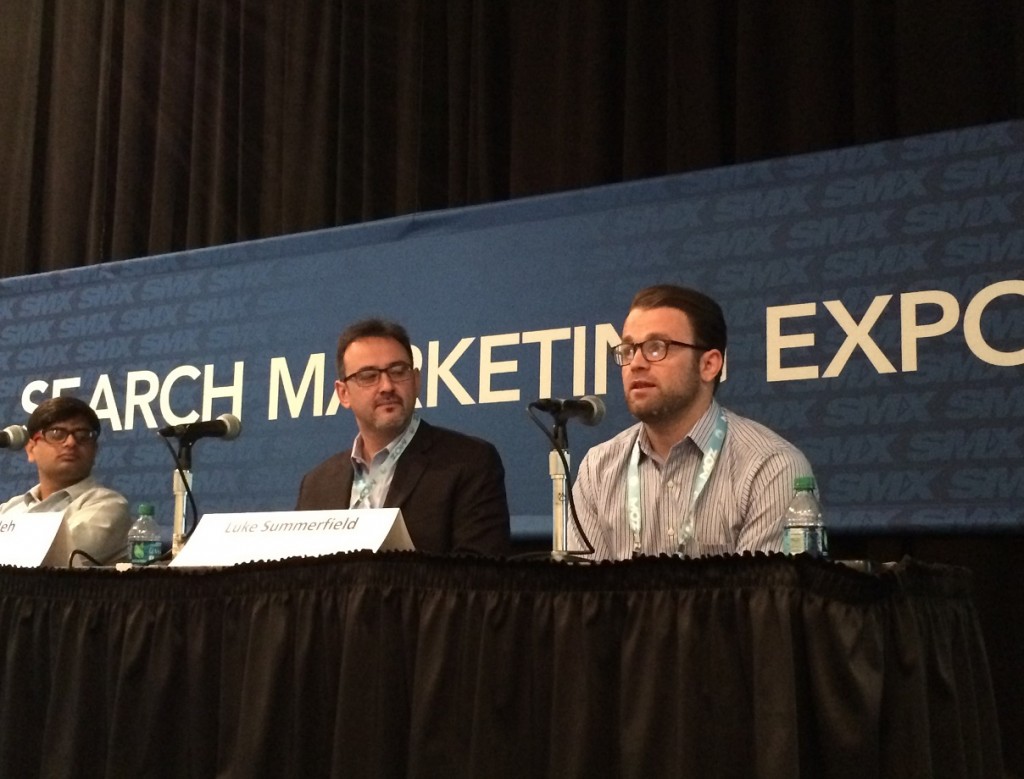 Luke Summerfield shares brilliant insights on designing your site and content to appeal to people's unconscious brains (i.e., where emotions live). Then Paras Chopra and Khalid Saleh talk technical CRO matters. In this session, learn about:
Brain-based marketing and how to drive human behavior
The UX optimization process
Principles for higher conversions
Read more in Conversion Rate Rock Stars.
---
September 30, 2014
The sales funnel has exploded. However, the pieces of the funnel are still highly relevant. You need to be there in the consideration phase. You need to streamline the purchase process so it's frictionless. You need to work to maintain retention and get fanatical loyalty.
Speaker Jeffrey K. Rohrs discusses three ways to leverage key moments in a sales funnel to make the path to purchase as frictionless as possible.
Read more in Making Moments Matter.
---
June 2, 2014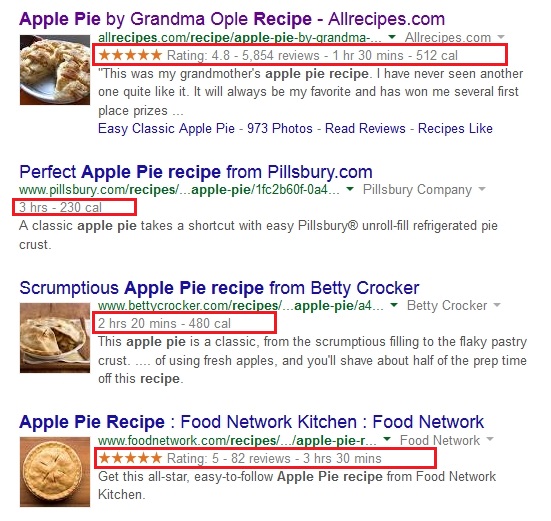 Schema markup has become quite a hot topic among SEOs, especially since Bing's Sr. Product Manager Duane Forrester confirmed that schema markup is a ranking factor. Google also encourages the use of structured data. It's the newest form of website optimization that hardly anyone is using. In a recent study, Searchmetrics revealed that only a small fraction of domains incorporate schema markup (less than 1 percent!). However, more than a third of Google search results contain rich snippets, which are extra bits of information that make a result stand out.
Bottom line: Internet marketers and SEOs have a huge opportunity to jump ahead of their competition by implementing schema for rich snippets.
This article will help you understand what schema markup is, how it works, and why it's important for making your website more visible in organic search results. I'll also show you how to mark up content yourself and point you to some handy resources you or your webmaster can use. If there is one thing you do today, mark up one of your web pages and see what kind of impact it has on search results.
Read more of How to Use Schema Markup to Improve Your Website Visibility in Search.
---
February 23, 2012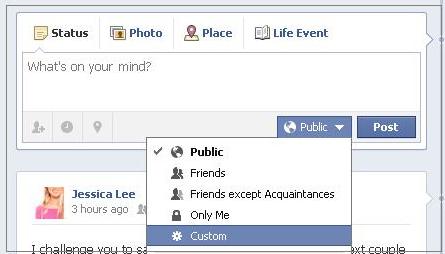 The Facebook Subscribe function launched late 2011, and many have since adopted it as a way to share content and gain reach — further than they had been able to before. But, without access to hard data, some are questioning if it's worth it to them, while others see it as a powerful way to market. If you haven't made the decision on whether or not the Facebook Subscribe button is right for your business objectives, read on. We'll dive into the "whys" and "hows" of the Facebook Subscribe function, and what people are saying they've discovered about it since it's inception in September 2011.
Read more of Everything You Need to Know About the Facebook Subscribe Button.
---
February 13, 2012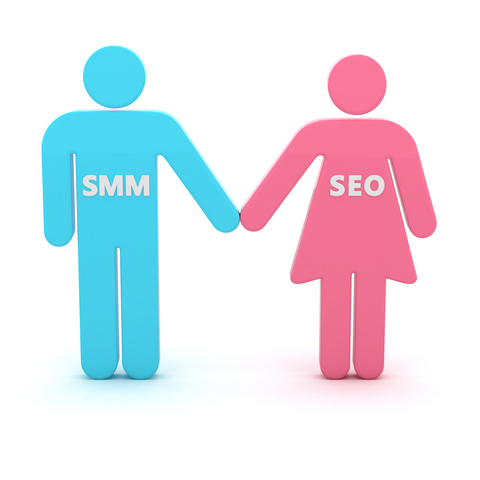 Bruce Clay Australia's SEO Factors and Trends report is out, packed full of information on the key factors in 2011 that impacted search engine optimization, including tips on how to address them, plus a look into 2012 trends. The 25-page report is a handy reference guide for professionals and business owners who want a high-level overview of the issues in search marketing that websites need to address to help shape Web marketing strategy. The report is free and available for download here.
Read more of Your Complete 2012 Guide for Tackling Important SEO Issues.
---
January 26, 2012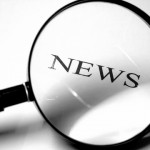 Our first newsletter of 2012 is packed with search marketing goodness, and we're giving you a sneak peek into this month's articles before it hits inboxes everywhere.
If you love this edition, go ahead and subscribe to our SEO Newsletter; it's a great way to ensure you're up to date on the industry's hot topics and provides a deeper glimpse into some of the trends and issues online business faces every month.
So, without further adieux, here are the highlights of January's SEO Newsletter.
Read more of 16 SEM Predictions, Understand Search + Your World, Guide to Google's Freshness Score.
---
December 30, 2011
Day 3 of our "Best of Search Conferences 2011" is upon us, and this post wraps up the series here on our blog. Looking through the coverage, one thing we can say for certain is that there are a ton of enthusiastic, brilliant people in the search marketing community who have a passion for sharing ideas. Thanks to all of them, and special thanks to the conference producers who offer a vehicle for these people to share knowledge with the community. Today's Day 3 coverage is all about exploring thought-provoking topics in the areas of understanding your audience, holistic marketing, online reputation management and branding, plus cutting-edge topics from this year's search marketing events. And don't forget to check out Day 1 and Day 2 if you happened to miss them.
Read more of Best of Search Conferences 2011: Day 3.
---
December 28, 2011
In 2011 the Internet marketing industry had yet another year full of huge changes. In other words, it was business as usual. Google rolled out its Panda update, an adjustment to the search ranking algorithm that aims to remove low-quality content from search results pages. The update also had repercussions for the practices of conversion rate optimization and analytics. To help you keep track of these changes and more, here's of the first day of our "Best of Search Conferences" for 2011, with top takeaways for analytics, paid advertising, SEO and CRO.
Read more of Best of Search Conferences 2011: Day 1.
---
December 12, 2011
Audience: In-house marketers
Estimated reading time: 5 minutes
Recently, I asked how you boosted your in-house Web marketing this year. It was a follow up question to the post I wrote in January 2011 on tactics to apply for the coming year.
This week, we'll cover the second part of the original January post, "3 Ways to Boost Your In House Marketing in 2011: Part 2."
First, we'll do a recap of some of the tips I offered for 2011 in the areas of local, social and conversion optimization. Then, I'll provide a compilation of some of the resources we've offered over the year to help you in those areas.
Read more of How Did You Boost In-House Marketing This Year? (Part 2) 2011 Recap on Tactics.
---
December 6, 2011
Audience: Web marketers
Estimated reading time: 5 minutes
Nobody knows how to communicate to a business' customers better than Internet marketers (backed by the wisdom of the business owner, of course). Our job is to listen to and anticipate what people want, and then deliver it to them.
Web marketing teaches us many lessons in communications — how to listen, how to speak, how to understand needs and react accordingly. Think about all the things we as professionals can learn from this craft and apply to our interpersonal communications. Let's explore …
Read more of What Internet Marketing Can Teach Us about Interpersonal Communication.
---