Bruce Clay Blog : Google Places
April 10, 2012
If you own or manage a store or business that depends on customers coming in the door, you've probably wondered the best way to use the Internet to drive more foot traffic. Regardless of your place in the spectrum of web-savviness, there are things you can do to establish a web presence that can be found online and leveraged into new customers.
If you've considered how investing in a website, social media profiles or even daily deals like Groupon might help your business, there's a good chance you've faced one of the following questions of local business owners making a name for themselves online. Here are six common problems local businesses find online along with the info and resources you need to solve them.
Read more of 6 Online Marketing Problems Local Business Owners Face and How to Fix Them.
---
February 28, 2012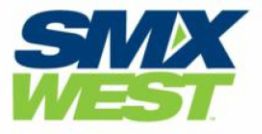 This session talks about the success of local SEO and gaining an edge beyond the typical local search tactics. This is my first liveblogging session for Bruce Clay, Inc. here at SMX West; trying to capture as much as possible for you. Please excuse the typos — these guys talk fast!
Read more of SMX West 2012: Hardcore Local SEO Tactics .
Mike Ramsey of Nifty Marketing kicks it off.
Speaking on on-site local SEO tactics
1 year ago you could rank without it. Not today since the blended results. On-site is the new king. It does 3 things:
Helps Google Places
Organic ranking
Increase conversions
Read more of Hardcore Local SEO Tactics – Driving Online & In-Person Traffic.
---