Google Archives - Page 3 of 22 - Bruce Clay, Inc. Blog
February 26, 2016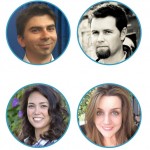 Search Marketing Expo (SMX) West 2016 is happening next week, and we're anticipating the return of the first Google Dance since 2008! SMX West is a digital marketing conference held each year in San Jose, and the dance is a party held on Google's Mountain View campus for the conference's attendees.
We invited Google's Webmaster Trends Analyst Gary Illyes — one of the most-anticipated speakers slated to take the SMX stage — to join us for a special Hangout on Air. Illyes and Search Quality Analyst Nathan Johns were integral in bringing back the Google Dance, and both took a few minutes to tell us what to expect from the fete in a light-hearted Hangout.
Go behind the scenes of the Google Dance in this video!
---
February 25, 2016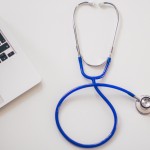 Late last week, Google announced that they were dramatically changing the layout of their SERPs by removing right-side ads from the page. At the same time, they added an extra ad to the top of the fold for "highly commercial queries" and three text ads to the bottom of the SERPs. This eliminates the number of paid ads for certain types of SERPs from as many as 11 to a maximum of seven.
There has been much speculation on what impact this will have in the PPC world, but what do these changes mean for SEOs who are more concerned with organic rankings?
Should SEOs be changing their tactics in light of the SERP shakeup? Or is it business as usual? There certainly seems to be a general consensus that organic SEO is the loser with all of these changes, but I'm not so sure that that is the case.
Read How Google Removing Right-Side Ads from SERPs Effects Organic SEO.
---
February 2, 2016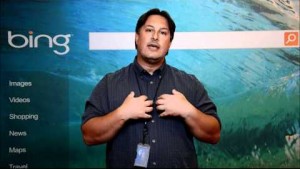 Maybe the question is, why should you expect anything?
The truth is, inside an engine is a busy place. I spent nearly six years representing a search engine to the SEO industry and I can tell you that, contrary to many search engine optimization conspiracy theories, neither Bing nor Google have designs on harming businesses. Both do have profit motives, however, just like you do.
Updates happen because … pause for drum roll … something undesirable is happening!
Read more from Duane Forrester in "What Should You Expect from a Search Engine?"
---
December 18, 2015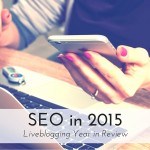 If TIME Magazine were to do an issue on the SEO industry in 2015, the table of contents would look like this.
• 2015 SEO Story of the Year: Mobilegeddon
• Runner-Up: More Mobile – App Deep Linking and Indexing
• Runner-Up: The Penguin that Never Came
• Runner-Up: RankBrain AI
• 15-Minutes-of-Famers in 2015: Millennials are the moment's hottest market segment, but it's an attention to audience that has staying power
We don't publish TIME Magazine, but on the BCI blog, we do publish the SEO industry's major news stories and marketing practices. A mobile-focused marketing perspective, Google's MIA Penguin and link removal practices, and a search engine ranking algorithm that learns are the topics covered on today's Virtual Conference SEO track.
---
December 7, 2015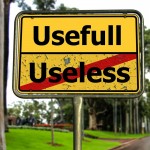 Google's latest update of its Search Quality Rating Guidelines shows a shifted focus at the search engine, and consequently, for SEOs. For years, the buzzword for search engine optimization has been "relevance" — making your site the most relevant result for a searcher's query. But as Duane Forrester, our new VP of organic search operations, observed: "It's all about usefulness today and moving forward. The goal of the search engine is simple: increase searcher satisfaction. That's why 'useful' is the new watchword. Previously we said 'relevant,' but really we all meant 'useful.'"
Google annually updates its internal guidelines document that tells hired human quality raters how to evaluate sites as part of Google's ongoing experiments. The guidelines are not the algorithm. But they do show what Google's focusing on, and that's worth paying attention to. Here's our checklist for making sure your SEO campaign aligns with Google's priorities.
Review the 2015 Search Quality Rating Guidelines Checklist.
---
November 12, 2015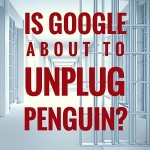 TL;DR – A theory: The next Google Penguin update will kill link spam outright by eliminating the signals of inorganic backlinks. Google will selectively pass link equity by topical relevance of linked sites, made possible by semantic analysis. Google will reward organic links and perhaps even mentions from authoritative sites in any niche. As a side effect, link-based negative SEO and Penguin "penalization" will be eliminated.
Is the end of link spam upon us? Read why we think it's a good thing that Google is about to unplug its Penguin.
---
October 9, 2015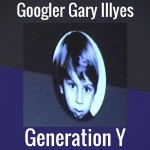 Getting to know Millennials has been a hot topic at Pubcon Las Vegas 2015. Everyone's talking about Millennials, including Google's Gary Illyes (who's a millennial himself!). He took the stage to deliver the grand finale keynote, and he's going to tell us how Google is thinking about Millennials and how they're shaping the future of search.
Read the liveblog report of Googler Gary Illyes' keynote address at Pubcon Las Vegas 2015.
---
October 2, 2015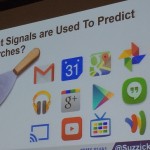 Google Now continues to grow and adapt to the way people search, and it's important for search marketers to keep up. In this Day 1 SMX session, Cindy Krum covers these changes and what it means for marketers.
Our Liveblog is up.
---
October 1, 2015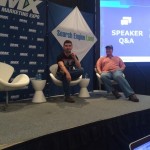 Google and Bing are in the same hot seat as SMX East attendees get to ask them anything. Our liveblog covers this insightful session with Bing's Duane Forrester and Google's Gary Illyes and reveals big news about the latest Panda update from Gary.
Read our liveblog of Meet the Search Engines.
---
September 22, 2015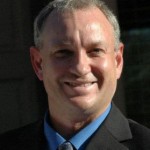 BLE technology, including Apple's iBeacon and Google's Eddystone — while most digital marketers have heard of it, have they harnessed it? Media Wyse CEO Casey Markee is speaking about the technology powering location-aware marketing next month at Pubcon Las Vegas.
Markee joined me for an interview on all things BLE this morning, starting off with the most important question: just what is this technology? From there, we looked at how BLE technology that makes location-aware alerts and offers possible, fits into the big picture of digital marketing, plus took a look at specific examples and case studies, and where the line between helpful and intrusive may be when it comes to beacons.
Check out the entire interview and/or read along here.
---