Bruce Clay Blog : 4/14 : Google
June 1, 2012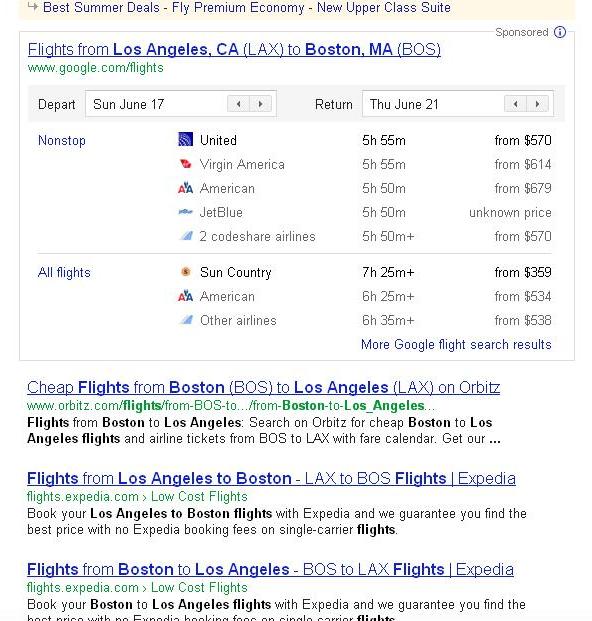 Yesterday, MarketingLand.com published an exposée of sorts on Google and what seems to look like a "paid inclusion" model. Later that same day, an article from Wall Street Journal came out announcing Google's "pay to play" model in its vertical search, Google Shopping. My initial reaction to anything Google does that's business related is "Welp, Google IS a business, after all," but I wouldn't be a true Web marketer if I didn't scrutinize Google's decisions to turn a profit, right?
I had to ask myself what the real issue was here. It's not paid inclusion, or the fact that Google is trying to make money by monetizing its products; it's that it seems as though Google isn't always living by its MO of doing what's best for the user. In this post, we'll explore discrepancies in relevancy of the search results and Google's vow to improve user experience. We find out that a search engine user's level of knowledge (or lack thereof) can work to Google's advantage, and why Google needs to be extra careful with this.
Read more of Does Paid Inclusion Diminish Search Quality? Are Users Too Trusting? A Look Into Google's Responsibility to Consumers.
---
May 31, 2012
We've been receiving a lot of inquiries from people who have been penalized due to poor quality links. The big question on everyone's mind seems to be: "Will my rankings return to there they were prior to a Google penalty?" In this short video, Bruce Clay explains the process of link spam and inflated rankings, where link spam penalties from Google tend to move a site and how to recover rankings. Transcript follows the video.
Read more of Will My Rankings Return After a Google Penalty?
---
May 30, 2012
What does an Indian software development company have in common with a royal Russian jeweler?
Today they both seem to have a firm spot on the first page of the Google Doodle search.
Maker of the exquisite Fabergé eggs, Peter Carl Fabergé was born 159 years ago today in Saint Petersburg, Russia. His name lives on for of the intricate jeweled Easter eggs he created for two Russian tsars and wealthy patrons in the late 1800s and early 1900s. Google has dressed its Doodle up for the day in an ornate homage to the artist.
A click of the Doodle brings the searcher to a search page for Fabergé. The key to Fabergé eggs is that, along with being beautiful, each also holds a surprise. On further examination of the search page, there's a surprise lesson within the results.
Read more of The SEO Easter Egg in Today's Google Doodle.
---
May 29, 2012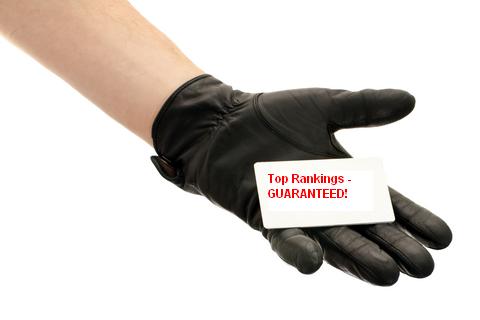 Since Google's Penguin update, links have been in the spotlight. It has always been our position that proper links are earned, not purchased. Earning is tied to quality, and quality takes resources and expertise. A link is a definite byproduct of being an expert and having content worth the link. Anything else is simply not OK.
I thought it was time to write this post; a post on why protecting our SEO community is everybody's job. But first, I'll touch on the background of the issue: quality SEO versus deceptive SEO, so anyone who might be new to the topic is brought up to speed.
Read more of SEO Community Watch: Why We're All Responsible for a Quality Industry.
---
May 24, 2012
We dedicated our 102nd volume of the SEO Newsletter to answering questions of businesses and webmasters hit by the Google Penguin Update. While we enjoy the catchy phrasing afforded by the coincidentally colored Penguin and Panda namesakes of Google's algorithm updates, the truth is it's an apt metaphor.
n this SEO Newsletter, we've created resources for the SEO community outlining our proven link removal process and inviting a conversation on whether or not algorithm-resistant SEO exists. We hope you join the discussion in the comments below and enjoy this month's SEO Newsletter articles, described here.
Read more of SEO Newsletter: Dressed Up in Black and White.
---
May 11, 2012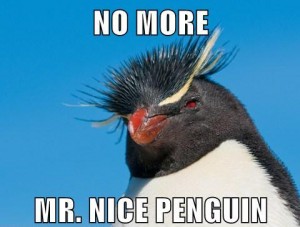 The patient is crashing! Triage needed STAT! Is there a doctor in the house?
Yesterday the search engine optimization industry got fresh info from Matt Cutts on the Penguin situation. It's been about two weeks since the bird first landed, enough time for SEOs to assess any damage and become familiar with the foul consequences of the update.
For those suffering under Penguin's iron wing, a plan of action is needed to identify and remedy the causes of penalties and devaluations.
SEO experts have weighed in. Here are the steps for SEOs and webmasters to take to clean-up the link spam Penguin's after.
Read more of Penguin Recovery Measures: Link Pruning Basics.
---
May 8, 2012
There are a few experiences that stand out ━ not only because of the impact of the action in that moment in time, but also for the reverberations that persist long after.
One such event occurred at SMX East 2011. The Ask the Search Engines session was standing room only. Google's rep was Tiffany Oberoi and she sat at the front of the room next to reps for Bing and Blekko. Tiffany had brought with her a bottle of Windex. You can just make out its small blue form on the table next to her in the picture.
Read more of Beware Google Bearing Gifts? When Too Much is Too Much.
---
April 23, 2012
April's SEO Newsletter is ambitious, offering readers the usual round-up of notable industry news from the month along with several action-oriented articles.
Bruce Clay's SEO Action Items for Google's Assault on Aggressive SEO [Video Interview]
Google Cracks Down on Over-Optimisation and Unnatural Linking
Getting to Know Google's Social Analytics
Take SEO Training on Your Holiday in Milan
What are you waiting for? Get reading!
---
April 18, 2012

Google's new social reporting in Analytics rolled out recently and many site owners are pleased to have data that tracks social media ROI integrated right into the analytics they use every day. With six new reporting functions, there's lots of ways you can assess the value of social media in conversions, the value individual social networks have and how your content is shared across networks. In this post, we'll hone in on the Pages report and how you can use it to track content performance across social networks and grow community.
Read more of Google Social Analytics: How the Pages Report Can Boost Content & Social Performance.
---
April 10, 2012
If you own or manage a store or business that depends on customers coming in the door, you've probably wondered the best way to use the Internet to drive more foot traffic. Regardless of your place in the spectrum of web-savviness, there are things you can do to establish a web presence that can be found online and leveraged into new customers.
If you've considered how investing in a website, social media profiles or even daily deals like Groupon might help your business, there's a good chance you've faced one of the following questions of local business owners making a name for themselves online. Here are six common problems local businesses find online along with the info and resources you need to solve them.
Read more of 6 Online Marketing Problems Local Business Owners Face and How to Fix Them.
---