Bruce Clay Blog : 4/13 : Google
March 20, 2012
Andrew Beckman is at the podium as I walk in 5 minutes late! I wasn't slacking – just getting an interview for SEM Synergy.
Jumping in!
Citation value:
PageRank of sub-domain of citation
Content and keyword density on the page
Backlinks to the page
Frequency of crawl on the sub-URL where citation exists
Mythbust: The speed of the citation update doesn't necessarily mean you're going to rank higher. There are services that make you pay a premium to get data online faster. But that doesn't account for the time it'll take for the bot to come. Don't fall for this.
Read more of Local Myth Busters: Local Optimization Facts Proven or Debunked.
---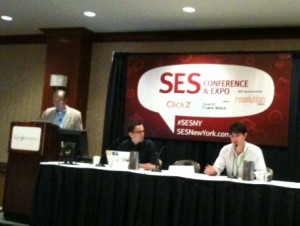 This morning at the keynote, Avinash unveiled this: Google Analytics Update Connects Social Marketing with the Bottom Line. How do marketers view social media? A MarketingSherpa social marketing report shows that social marketing is mostly considered a promising tactic, but ROI is not understood. "Since everyone is doing it we'll look foolish if we don't" is a common approach.
What about number of followers or number of shares? Isn't that social media measurement? This isn't really understanding the value of social.
Content consumption today has moved off the browser to applications. A marketer needs a 360 view of actions, which is hard to pull together. Number of tweets or followers is comforting because it gives a sense of measuring. But it doesn't address economic value.
Read more of Social Media as a Performance Channel with Google Analytics – SESNY
---
February 29, 2012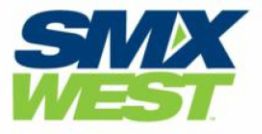 According to Google's 2011 earnings report, 96% of the company's revenue came from advertising. So the fact we're about to hear from the head of Google Advertising is a big deal. Here's a bit about Susan and this keynote from the SMX West agenda:
Susan is responsible for the design, innovation and engineering of all Google's advertising and measurement platforms including AdWords, AdSense and Google Analytics. The San Jose Mercury News called her "the most important Googler you've never heard of," and Forbes Magazine ranked her #16 on its list of The World's 100 Most Powerful Women in 2011. During this keynote conversation, SMX West co-chairs Danny Sullivan and Chris Sherman will join Susan to discuss the growth of search advertising, integrating search into your overall marketing strategy and a peek at upcoming Google product releases.
Read more of Keynote with Susan Wojcicki, SVP Advertising, Google, Inc.
---
February 28, 2012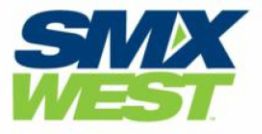 Give it up for the Trends In SEO track and SMX West. This session's tags are #smx #12b, if you're following along on Twitter.
Jack starts. Personalization is about delivering relevant results. Queries can be very ambiguous. In this session we'll look at the contextual aspects of how Google can better understranding your query to get you the most relevant results. Transparency and control is important for Google to give to users – they take it very seriously.
Personalization helps fill in the gaps if a query is ambiguous. Some of what Google uses to fill in gaps aren't exactly "personal" – geography, language, context from previous queries.
Read more of How Google & Bing Personalize With Search History & Geography.
---
February 13, 2012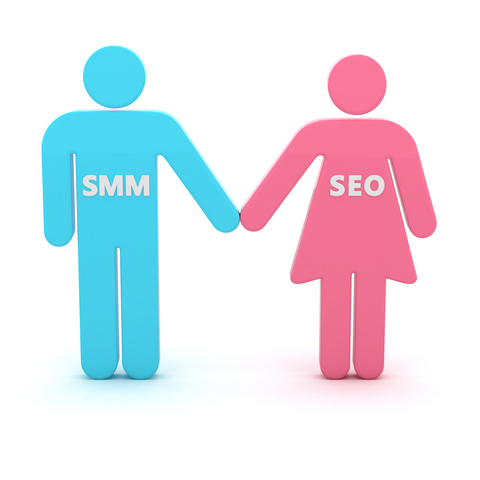 Bruce Clay Australia's SEO Factors and Trends report is out, packed full of information on the key factors in 2011 that impacted search engine optimization, including tips on how to address them, plus a look into 2012 trends. The 25-page report is a handy reference guide for professionals and business owners who want a high-level overview of the issues in search marketing that websites need to address to help shape Web marketing strategy. The report is free and available for download here.
Read more of Your Complete 2012 Guide for Tackling Important SEO Issues.
---
January 30, 2012
Have you taken a moment to read about Google's new privacy policy and how it affects the information you share, effective March 1?
Privacy policies and terms of service aren't exactly riveting literature, so if you haven't rushed into cuddling up with the thing and getting to know it better, I don't blame you. So, I thought I'd take a few minutes to give an overview of what it is and the important takeaways.
In sum, Google's new privacy policy is essentially a way for Google to try and ensure there won't be mass public freak-outs or lawsuits over the new "Search, plus Your World" function, as well as more and more personalized search results to come.
And as much as Google is trying to make this information public and available to its users, let's be real, freak-outs will still ensue.
---
January 26, 2012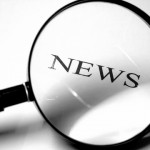 Our first newsletter of 2012 is packed with search marketing goodness, and we're giving you a sneak peek into this month's articles before it hits inboxes everywhere.
If you love this edition, go ahead and subscribe to our SEO Newsletter; it's a great way to ensure you're up to date on the industry's hot topics and provides a deeper glimpse into some of the trends and issues online business faces every month.
So, without further adieux, here are the highlights of January's SEO Newsletter.
Read more of 16 SEM Predictions, Understand Search + Your World, Guide to Google's Freshness Score.
---
January 9, 2012
Hate to say I told you so… scratch that. This time it feels good.
Last month we let you in on the new direction of SEM Synergy: short-form video with an experimental format (Q&As, site reviews, couch-side kick backs). Today we're happy to present to you the first video episode of the SEM Synergy Web series.
Topic du jour: Google instituting a ranking penalty on its Chrome browser after paid links were uncovered.
Find the transcript for the video below, and check out the Bruce Clay, Inc. YouTube channel for a look at our still evolving platform for the video series. If you like it, come back tomorrow as we dissect the process of producing and publishing video content. As we learn, we plan to share our experiences with trying to create sticky and interesting show. To that end, I do my best Larry King impression as we dive into a hot, timely issue.
Read more of Google Caught Buying Links: Bruce Clay's Analysis.
---
January 6, 2012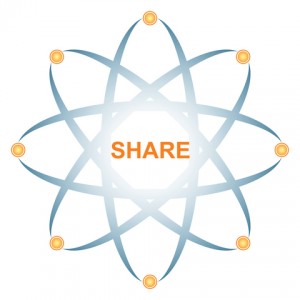 Social share buttons are a great way to spread the content you have deeper into networks across the Web – but which social share buttons are right for your site? Sometimes, the "catch-all" approach to buttons that we so often see isn't the best route. You know, those widgets that produce a bunch of buttons for social communities for the sake of trying to reach everybody and their mother. Oftentimes, this can just confuse readers or make them think more than they should have to in order to share the content they like.
There are several approaches to how you can identify which social share buttons you should include on your Web pages. One is checking traffic sources in your site's analytics. Another is knowing who your target audience is and where they are hanging out socially online. And yet another is assessing the importance of individual social share buttons as metrics in whatever goals you have for the business.
Virginia and I recently decided to do an analysis of the social share buttons on the SEO Newsletter article pages, since they hadn't been refreshed in quite some time. I'm going to share with you what we uncovered about some of the social share buttons, what we plan to do with it and how you can better assess the social share buttons on your (or your client's) site.
Read more of How to Choose Social Media Share Buttons.
---
December 29, 2011
Internet marketing conferences are an exciting resource for those in the SEO and SMM community, offering the most up-to-date and cutting-edge info from experts finding great success marketing online, as well as popular search engine and social media platform employees themselves. You may not have been able to attend all the Internet marketing conferences you wanted to this year, but we reported on many. We've categorized the most popular sessions and compiled the liveblog coverage highlights to report all week. Today's tracks bring you strategic and tactical recommendations for social media marketing and local search and services.
Read more of Best of Search Conferences 2011: Day 2.
---