Google Archives - Page 4 of 22 - Bruce Clay, Inc. Blog
August 10, 2015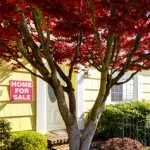 Google local results shifted in two significant ways that local businesses and home service providers should take note of.
1. Fewer local organic results display on the first page.
Where last week seven local results were shown next to a map for a local-intent query, this week we see only three organic local listings by a map. As a result, local businesses ranked beyond the top three have no organic visibility.
2. Google is testing a new search ad format for home service providers.
Google is beta testing home service ads. To be included in this coveted space, service providers must meet the most stringent qualifications for advertisers yet, including background and license checks, online reputation checks and mystery shopping checks.
Read about how the changes impact local SEO.
---
July 15, 2015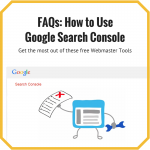 Whether you're new to Google Search Console (formerly called Google Webmaster Tools) or have been using it for years, you might have a question or two about its functionality and capabilities. In this article we answer some of the most frequently asked questions about Google Search Console from our readers as well as some additional ones that we hope will make using the tools easier for you. Get your answers and learn how to use the Google Search Console.
---
June 5, 2015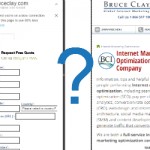 In April, around the time of Google's "Mobbilegeddon" mobile ranking update, the search engine announced another mobile optimization in testing. Via the Webmaster Central Blog, Google said they'd "developed a way to optimize pages to be faster and lighter, while preserving most of the relevant content." In other words, if you don't optimize your site so that it loads quickly for mobile devices, Google will try to do it for you.
Called transcoding, Google says it's a feature intended to help deliver results quickly to searchers on slow mobile connections. Google's early tests show that transcoding returns pages with 80 percent fewer bytes and 50 percent faster load times. Indonesia has been the staging ground for early field tests, displaying transcoded sites when a mobile searcher is on a slow connection, like 2G.
Sounds cool, right? Now website owners and SEOs don't need to worry about optimizing sites to be fast; Google is going to do it for us! What a magnanimous thing for Google to do. Except that there are a couple of reasons that this should give developers and webmasters pause.
Read about the pros and cons of Google's new low bandwidth transcoder.
---
June 3, 2015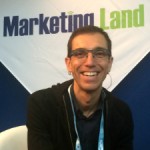 Jerry Dischler, who heads AdWords, is full of contagious energy as he gears up to talk about what's working and what's not in search ads and AdWords in this morning's keynote conversation. Whenever there's a Googler onstage, the crowd is packed and this session is no exception.
Everyone wants to know the latest news in paid search, and Dischler won't disappoint as he delves into topics near and dear to search marketers hearts, including:
How advertisers can capitalize on the opportunity of Micromoments
The future of text ads and buy buttons
Advances in attribution models
And how marketers are marrying online and in-store strategy
Facilitated by Search Engine Land Editor Danny Sullivan and Search Land Paid Search Correspondent Ginny Marvin, the keynote conversation transpired as follows. Read the liveblog coverage of a Keynote Conversation with Google AdWords VP Jerry Dischler.
---
June 2, 2015
April 21, 2015 arrived with a bang. Google announced it was the day that mobile-friendliness would officially be a ranking signal for Google mobile search results. That day, dubbed "Mobilegeddon," wasn't the the day search marketing changed, however. Improving a website's experience for mobile users has been an SEO mission a long time in the making. SMX Advanced speakers, including a Google representative, share thoughts on improving a site in light of Google's mobile-friendly update.
Read the liveblog coverage of the SMX Advanced session Mobilegeddon! Surviving Google's Mobile Friendly Update.
---
May 26, 2015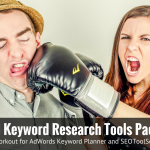 This post dives into two powerful keyword research tools: the Google AdWords Keyword Planner and the SEOToolSet Keyword Suggestions tool. SEMs have come to love these tools because they get to the heart of search terms that people may — or may not, as your research can show — be using to look for you and your competitors.
Both the AdWords Keyword Planner and SEOToolSet Keyword Suggestions tool are especially useful if you find yourself in any of the following scenarios:
• Researching keywords if you're starting from square one: If you're starting keyword selection with a mostly blank slate, get keyword suggestions based on seed keywords and info that helps you decide if it's a good keyword (i.e., competitiveness and popularity of search use).
• Vetting keywords by checking to see if they're actually used: If you want to vet a list of SEO or PPC keywords, check to see how much people actually use them to search with all sorts of filters and compare-views.
• Expanding your keyword list with new, relevant keywords: If you already have a list of SEO or PPC keywords, you may want to expand your list with opportunities you're not currently aren't aware of.
Start this lesson of AdWords 101: Keyword Research Tools.
---
April 29, 2015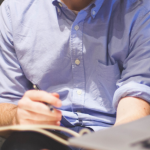 We at BCI take Quality Score very seriously. After all, it has a direct effect on your ad positioning and how much you spend per click! Having a good Quality Score is a must for any account, however, it can be difficult to optimize for. What works for one account might not work for another, and some things aren't in your control as the SEM account manager — most notably, landing pages which can require members of design, development or IT to update and manage. Thankfully, there are other components that contribute to Quality Score that are in your control and can make a big difference.
We recently accomplished Quality Score improvements for one of our clients by addressing CTR and ad relevance alone — things you can do, too! Here we get in to how we were able to achieve it, but first let's understand Google's formal definition and the components of Quality Score.
Read more of How to Improve Quality Score without Modifying Your Landing Pages.
---
April 28, 2015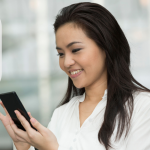 Are you a hands-on small business owner managing your own digital marketing grappling with Google's April 21st mobile-friendly update? We're here to help. This article is your go-to guide for dealing with the aftermath of Google's April 21st update. We're one week out from Google's latest major algorithm update and that means it's time to dive into data and plan ahead — because even if the mobile-friendly update boosted your mobile traffic, we know search engine optimization is never complete.
Read on for post-April 21st advice! This guide discusses everything a hands-on business owner needs to know about improving your website's appearance in mobile search results:
Creating a mobile baseline report in Google Webmaster Tools
Learning how to determine how your site was impacted
The mobile-friendly label vs. other SERP annotations
How to edit the new mobile breadcrumb URLs
Read more of The Comprehensive Mobile-Friendly SEO Guide for Business Owners Post-April 21st.
---
April 20, 2015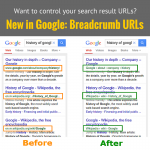 Google announced two more changes last week to the way URLs are displayed in mobile search results:
Mobile search results no longer show the actual page URL, but instead show a breadcrumbs-like format of the URL structure. This is rolling out worldwide.
The breadcrumbs-like information can show the site name in place of the domain name. This is rolling out in the U.S. only for now.
You can specifically control how the breadcrumb URL for your search results will appear if you add Schema.org markup to the HTML on your pages. Read more of Google's New Mobile Breadcrumb URLs: Making the Most of Your Site Name & URL Structure
---
April 17, 2015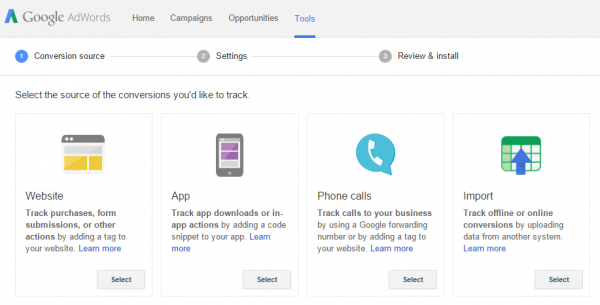 Mobile optimized sites have been all the rage since Google's explicit February announcement that mobile-friendliness will be used as an organic ranking signal starting April 21st. However, Google has not forgotten about the original purpose of mobile devices — phone calls. In February, Google made it easier for advertisers to engage smartphone users with call-only ads. Although call-only campaigns are fairly new to Google AdWords, there are certain steps you can take to get the most out of them.
Read on for tips on getting the most out of the setup, optimization, and reporting of call-only ads.
---