Information Architecture Archives - Bruce Clay, Inc. Blog
August 9, 2012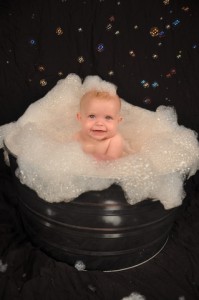 Stale content got you down? When was the last time your website got a little TLC?
If you've been putting off a website refresh, stop it already. The time is now. And here's how.
Define conversions: You may already have done this at some point but it's worth doing again — from scratch. List the conversions you want performed on your site and then compare that list to your previous site goals. Maybe they've changed. Maybe you forgot about something that you needed to be reminded of. If you didn't have a list of conversions as part of your website strategy from before, now you do. Let it guide your site design and content offerings.
Read more of Keep It Fresh: Steps for Updating Your Website Content.
---
August 17, 2010
Okay so this morning I live-tweeted the hilarity and the awesomeness by @jeffreyhayzlett while Susan covered the liveblogging of Jeffrey's keynote. I'll only be liveblogging a few sessions here and this is one of them.
Of course, the 1st session I chose to liveblog is on Information Architecture. Because I'm an I.A. nut. :-) And this one should be killer!
Moderator:
Bill Hunt, Founder/President Backazimuth
Speakers:
Shari Thurow, Founder & SEO Director, Omni Marketing Interactive
Eleanor Hong, Lead Editor, SEO, ABCNews.com
Here we go!
Read more of Successful Information Architecture.
---