Information Architecture Archives - Bruce Clay, Inc. Blog
September 22, 2016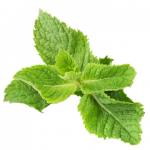 There are four pillars of SEO content: expertise, authority, trust (E-A-T) and maintenance. These are exactly the qualities search engines look at to rank your site. Google even says so outright in its Quality Rating Guidelines.
Here we drill down into maintenance — keeping your content up to date and ever-relevant.
BCI is deep in the process of a full content inventory to maintain and upkeep BruceClay.com. With this process fresh on our minds, we walk you through the full program on how to update website content:
• Defining and set up conversions
• Inventorying content, identifying updates
• Analyzing current performance
• Getting user feedback
• Putting a strategy in place
• Updating content
• Testing changes
Read Keep It Fresh: Steps for Updating Your Website Content.
---
August 17, 2010
Okay so this morning I live-tweeted the hilarity and the awesomeness by @jeffreyhayzlett while Susan covered the liveblogging of Jeffrey's keynote. I'll only be liveblogging a few sessions here and this is one of them.
Of course, the 1st session I chose to liveblog is on Information Architecture. Because I'm an I.A. nut. :-) And this one should be killer!
Moderator:
Bill Hunt, Founder/President Backazimuth
Speakers:
Shari Thurow, Founder & SEO Director, Omni Marketing Interactive
Eleanor Hong, Lead Editor, SEO, ABCNews.com
Here we go!
Read more of Successful Information Architecture.
---