Interview Archives - Page 2 of 4 - Bruce Clay, Inc. Blog
September 30, 2014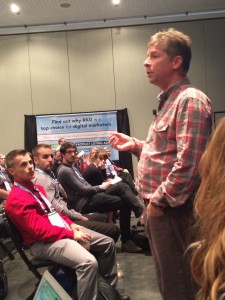 Search Engine Land Founding Editor Danny Sullivan fields questions from the Search Marketing Expo (SMX) East 2014 audience in the final session of the day. Find out what he had to say about authorship, markup, local SEO, how to teach SEO in college, and much more in this liveblog.
Read more in SMX Evening Forum with Danny Sullivan
---
September 23, 2014
There are Internet marketing lessons to be learned everywhere. Just ask Lisa Williams, director of digital marketing strategy at Search Discovery. The oft-cited marketer is gearing up to share her lessons on SEO and SEM in "Let's Work Together: How SEO & SEM Can Help Each Other" and "Key SMX Takeaways" at SMX East 2014. And marketer that she is, Williams sees marketing lessons in unexpected places … like the kitchen.
"Pretty much every time I cook I learn a lesson about marketing. For example, proper knife techniques require the right knife and lots of practice. If your technique isn't perfect, you can still get the job done, but the better you get at the technique the easier it becomes and the better the outcome. Also, that most great dishes start with great, fresh food," Williams said, explaining that the ingredients you start with — whether they be in Internet marketing or chicken soup — matter.
With a book coming out before the year's end and two SMX East 2014 sessions to prepare for (plus all that cooking), Williams still found time for an interview. Read on to discover her insights on SEO, SEM, relationship-building and more.
Read more of SMX East 2014 Speaker Series: Internet Marketing Lessons in the Kitchen & Beyond with Lisa Williams.
---
September 22, 2014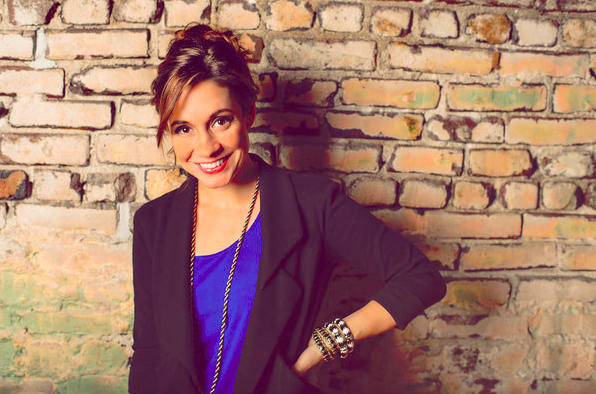 Joanna Lord has made a name for herself carving out marketing strategies at BigDoor Inc., moz and, now, Porch.com, where she recently signed on as vice president of marketing. Lord has a longstanding passion for all things involving Internet marketing, brand management and community growth.
She'll be speaking at Search Marketing Expo (SMX) East 2014 in "The Future Of A Brand" on Sept. 30 at 1:30 p.m. Come with tablet (of the digital or paper variety) in hand, because you will definitely want to take notes when Lord is onstage! Read on to discover some of Lord's thoughts on marketing and authenticity in this exclusive pre-SMX East 2014 interview.
Read more of SMX East 2014 Speaker Series: Joanna Lord on Authenticity and More #InternetMarketing.
---
September 19, 2014
Earlier this year, the landscape of SEO and Internet marketing shifted in a significant way when mobile search traffic overtook desktop search traffic. Mobile traffic will only continue to rise, and brands and businesses simply cannot afford to miss out on mobile opportunities. If you have not yet incorporated mobile SEO and mobile social strategy, the time is now.
Cindy Krum, CEO of MobileMoxie, travels the globe educating major businesses and brands on what matters most in mobile marketing, chiefly in the areas of SEO and social media. She's also the author of "Mobile Marketing: Finding Your Customers No Matter Where They Are." She'll be sharing her insights onstage at this month's Search Marketing Expo (SMX) East 2014 in "What SEOs Should Be Doing With Mobile" on Oct. 1 at 9 a.m.
Read more of SMX East 2014 Speaker Series: What Matters Most in Mobile with Cindy Krum to discover key insights from this mobile maven as I interview her on all things mobile.
---
September 11, 2014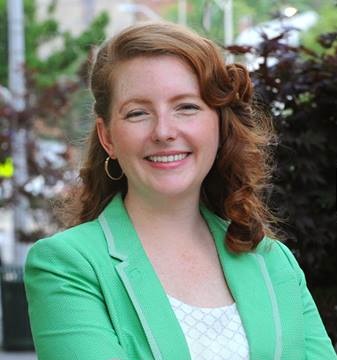 When Rhea Drysdale, the CEO and co-founder of Outspoken Media, takes the SMX East stage on Oct. 2 , I have a feeling it's going to be a packed house. The award-winning New Yorker has a keen understanding of SEO, online reputation management, social media and more — all of which she's going to share in "Long-Term SEO: How to Win for Years, Not Days," alongside Internet marketing VIPs from Trulia, Intel and Ogilvy & Mather.
Today, the SMX East 2014 Speaker Series continues as Drysdale shares her insights on building an SEO team and agency that thrives, staying ahead of the ever-shifting SEO target, what the wins and risks of SEO look like and much more. DISCLAIMER: Further reading might result in increased motivation. Continue at your own risk.
Read more of SMX East 2014 Speaker Series: What a Winning SEO Agency Looks Like, According to Rhea Drysdale.
---
September 9, 2014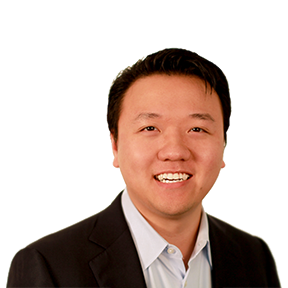 Earlier this year, Search Engine Journal reported that the mobile market will generate an estimated $261 billion more in 2015 than it did in 2012. This is no surprise, considering that the average American now spends two hours a day on a mobile device.
It's an undisputed fact that mobile optimization is a critical component of SEO, and Internet marketers are hungry for the latest tactics concerning mobile optimization. Later this month, you'll find marketers gathered at Search Marketing Expo (SMX) East 2014, and one of the must-attend sessions of the conference is "What SEOs Should Be Doing With Mobile" (Oct. 1 at 9 a.m.), featuring SEO VIPs Jim Yu, Cindy Krum, Michael Martin and Gary Illyes.
Here's a sneak preview of those mobile SEO insights as Yu, founder and CEO of BrightEdge, joins us for the second installment of our SMX East 2014 Speaker Series. Yu has made a name for himself in SEO, marketing and software development. Prior to founding BrightEdge, Yu led teams at Salesforce and IBM. He's an in-demand speaker, sharing his knowledge at conferences around the globe. Today, he's sharing them right here in an exclusive interview for the Bruce Clay, Inc. Blog.
Read more of SMX East 2014 Speaker Series: Jim Yu on the 'Massive Mobile Shift'.
---
February 25, 2014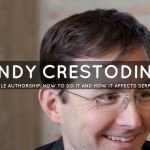 Heads up savvy marketers: add Andy Crestodina to your Google+ circles. By following Andy on Google+ you'll be keyed into a range of weighty and forward-looking content marketing topics, but one place where he's carved out a niche as an expert is that SEO-critical and evolving frontier, Google Authorship. Yesterday Andy posted findings that authorship rich snippets are on the rise, showing on about 23% of Google SERPs.
If you already know Andy, you know he's an insightful and prolific contributor to the online marketing industry. Andy published Content Chemistry: An Illustrated Guide to Content Marketing after thousands of conversations with hundreds of companies in over a dozen years of web marketing. In 100 pages filled with illuminating illustrations, the handbook makes accessible the social, analytical and truly enjoyable facets of marketing online.
We tapped Andy to contribute his expertise to Content Marketing Strategies for Professionals, which you'll find in chapter 9's selection "Google Authorship: How to Do It and How it Effects SERP Rank." Read on for a Q & A with Andy for advice on:
How to include testimonials on your site so they make the greatest impact.
How to contribute to publications and best optimize your guest content for authorship benefits.
How to avoid the most common misunderstanding of content marketing in 2014.
---
February 11, 2014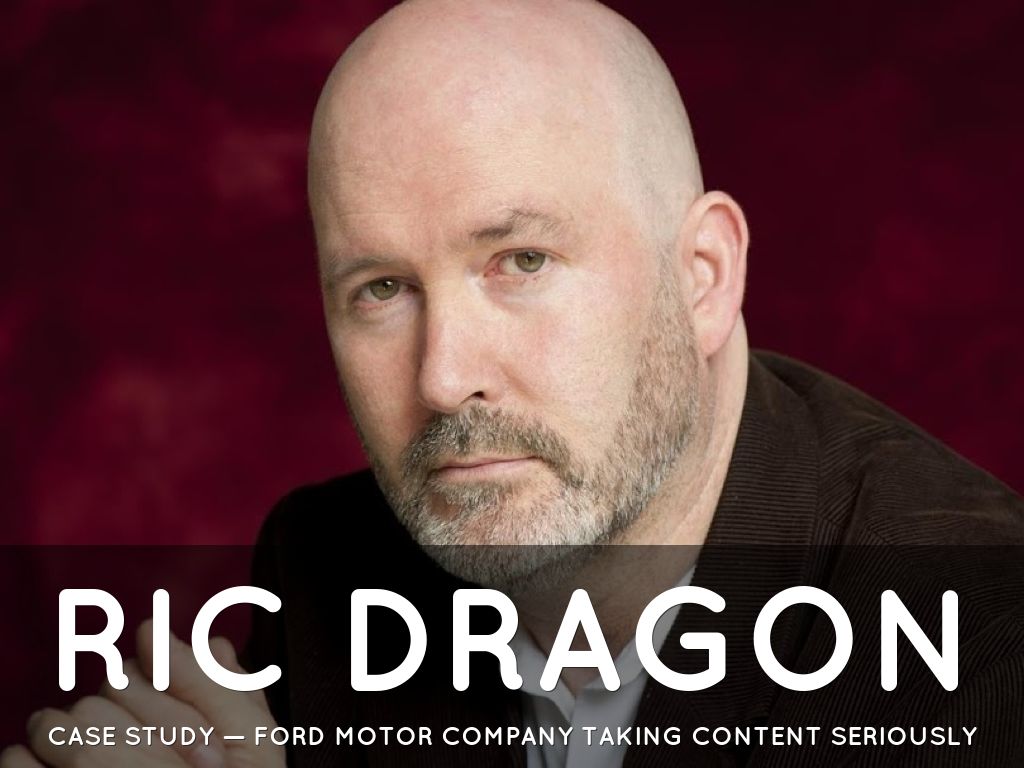 Social media marketing — everybody's doing it. But what the heck are you doing with it!? In Bruce Clay and Murray Newlands's Content Marketing Strategies for Professionals we turned to social media process master Ric Dragon for guidance in turning social marketing mantras into action. That, it turns out, is one of Ric's fortes. Read on for:
3 things to do first when content marketing in 2014. Spoiler: Have you defined your biz's passion point?
A major content marketing misconception that may just be the problem you're wrestling with.
Sources of inspiration for your own content.
Read more of Where to Read and How to Write Social Media Case Studies — Start with Social Media Process Master Ric Dragon.
---
February 5, 2014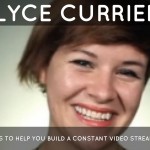 Video is seeing an eruption of consumer popularity and marketing interest. Sitting atop this volcano is Alyce Currier. For Bruce Clay and Murray Newlands's Content Marketing Strategies for Professionals, we tapped Alyce as our go-to expert to help readers ramp up video marketing production. To be honest, it was obvious we were only skimming the surface of Alyce's video production expertise, so we asked if she'd be so generous to share more tips and resources with us. Read on for:
3 tips to get you rolling if you just make the time
the most common mistake she sees
an incredibly educational primer on lighting
her favorite video examples we can take notes from, and more.
Read The Biggest Video Mistake? Not Getting Started! Alyce Currier, Wistia's Video Queen, Tells Us How.
---
September 25, 2013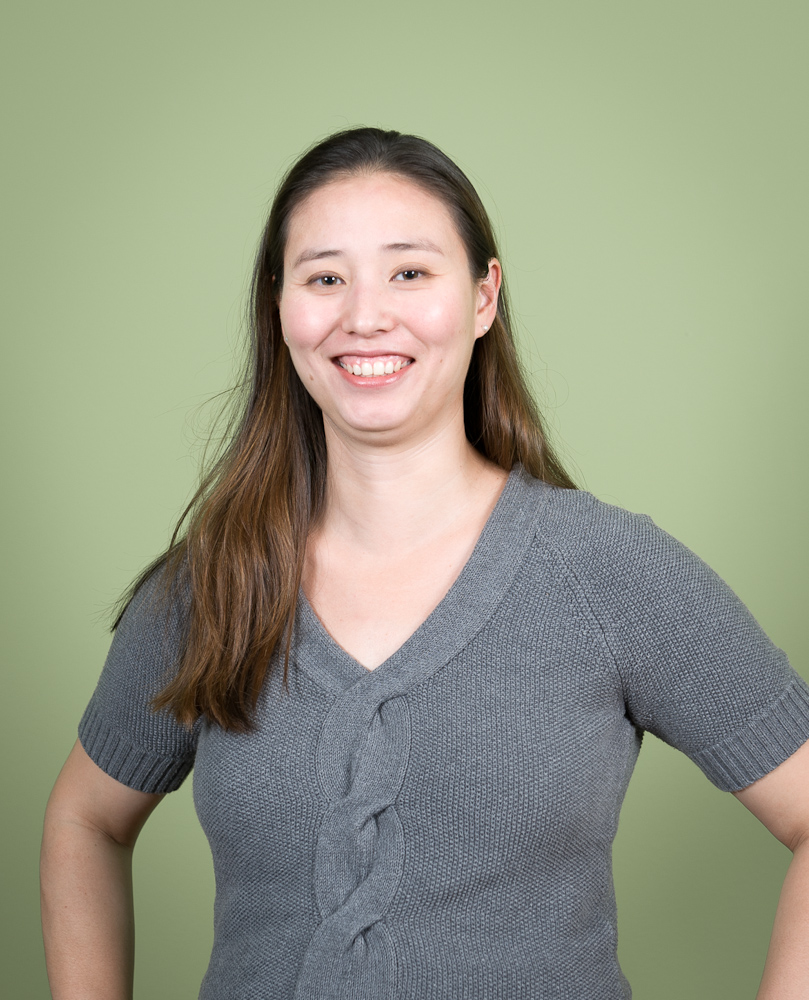 The countdown to SMX East 2013 continues. The excitement is palpable at BCI — just three days until search marketing madness descends upon on New York City. As part of our SMX East 2013 Interview Series, we've been talking with speakers about hot topics on the SMX agenda. Today, the party continues with Elizabeth Marsten.
What's in My SEM Toolbox will feature Marsten, Andrew Goodman and Frederick Vallaeys. The Tools Track session will explore tips on running, organizing and tracking paid search campaigns; why tools are a necessity, especially when you're working with thousands of keywords; and the tools favorited by these distinguished speakers.
Read more of SMX East 2013 Interview Series: SEM with Elizabeth Marsten.
---