Interview Archives - Page 2 of 2 - Bruce Clay Blog
June 5, 2012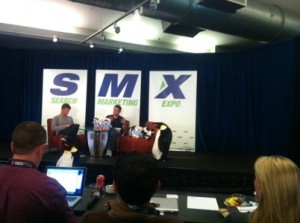 Matt McGee welcomes the packed room to our Q&A keynote with Matt Cutts who's going to answer all our questions of how to rank. Let's start with Penguin. Penguin to them isn't a penalty, it's a calibration of the algorithm. they found a lot of Web spam left after panda they wanted to take care of. Penalty is typically referred to when manual action is taken. Penguin does demote sites, but it's one of 200+ signals that rank sites. The word penalty isn't really used in the googolplex. They use "algorithmic" and "manual action". They can't put every algo up for all to see, but they are more transparent about how google works on the manual side. You pretty much always get notified in WMT if manual action was taken.
---
March 14, 2012
Toni Carreiro, like most reading this, spends a lot of time at her desk. She's an independent Internet marketer and website designer in the Bay Area, and after more than a decade working to optimize client websites she will enthusiastically tell you she loves being a lone wolf gun-for-hire. Still, there are times, she says, when the work of an independent consultant can feel a bit insulating. That's why she makes an effort to attend industry conferences every couple years.
A mutual friend introduced me to Toni over lunch at SMX West and it was interesting to hear the trials and triumphs of another frequent conference-goer. As we compared our observations of this show and others, I decided this convo was one worth capturing. While we found that there's an endless amount of opportunity for learning and connecting at shows, one thing there's a shortage of is time. Watch the video for Toni's and my considerations for making the most of our time when we come to conferences.
Read more of Optimizing Your Conference Experience.
---
March 13, 2012
In 15 years, Andrew Beckman and his team at Location3 Media have seen a lot happen in the interactive marketing industry. As a regular SES conference speaker, Andrew aims to share his knowledge of Internet marketing with attendees eager to know what to do to boost business through the tools of technology.
At SES New York next week, Andrew will be speaking at the session Local Myth Busters – Local Optimization Facts Proven or Debunked, which promises to deliver hands-on tactics for local listing optimization and local SEO. I asked Andrew to give me a preview of what his session will entail.
Read more of Local SEO Q&A with Andrew Beckman.
---
March 12, 2012

Brothers Jon and Zach Ball are power duo in SEO with a passion for tailor-made link building campaigns. The pair and their company Page One Power have teamed up with SES New York to sponsor a session that promises "No BS Link Building for E-Commerce Sites." With the conference around the corner, I posed questions to Jon and Zach to see what sure-fire link building tactics are working for their clients. Plus, with all the buzz around Pinterest, I figured we'd see what Jon, an avid photographer, had to offer as far as link building with the Internet's new favorite toy.
Read more of Link Building Q&A with Jon and Zach Ball.
---
March 7, 2012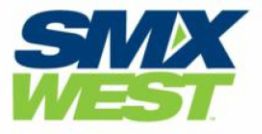 Our first video from SMX West is ready for its close-up! And as you'll see, I mean real close up! I interviewed Akvile Harlow, @Hyph_En, Internet Marketing & Ad Operations Manager at Third Door Media. If you're a fan of SMX on Facebook or follow Search Engine Land or Marketing Land on Twitter, you're familiar with Akvile's work. She's the voice of the brand's social media marketing, and in the weeks leading up to the conference in San Jose, Akvile's stewardship of the attendee community on Facebook had me taking notes.
So I wanted to know, what was she thinking as she performed her role as brand rep? What was it about her community engagement that amplified my anticipation in a way that seemed so natural, with never a hint of business-minded motivations? From our quick convo I think you'll see that finding the right match for a brand's personality plays a large part. Click through for the video and a transcript of our interview.
Read more of SMM Strategy and Facebook Engagement at SMX West.
---
November 21, 2011
Bruce Clay Europe's managing director Ale Agostini recently co-authored a brand new book for the European business community with Bruce Clay on holistic Web marketing called, "Trovare clienti con Google," or in English, "Finding Customers with Google."
Published last month and available on Amazon, the book is nearly 200 pages of fresh, tactical search marketing methodologies, trends and tips. I caught up with Ale over the weekend to get the deets on the book, what people will learn and why it's the perfect time for the European business community to embrace self-education in Web marketing.
Read more of Bruce Clay Europe Publishes Search Marketing Book.
---
September 22, 2011
You've heard about how Facebook is the closest stop to Mecca on the Internet marketing train these days. With user segment targeting that surpasses all other channels and a drool-worthy potential for engagement, businesses of all stripes are interested in creating or maintaining a lively presence on the social networking site. Just as Facebook made […]
---
September 1, 2011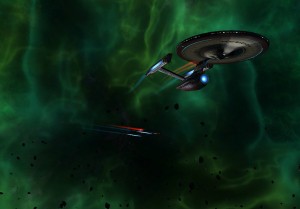 Just wanna say I had a blast with SEM Synergy today!
First off, the chat room was bumping! I hesitate to count unhatched chickens, but there's clearly signs of life creeping back into the WebmasterRadio.fm chat room during our time slot.
Read more of Securing a Smile Online ━ SEM Synergy Extras
---
August 26, 2009
David Szetela, CEO of pay per click marketing firm Clix Marketing, was my guest on SEM Synergy today, and the PPC master had lots to share in the area of PPC campaign planning for seasonal peaks. Actually, he's got lots to share on all things PPC — which you can see by David's relentless participation […]
---