Liveblog Archives - Page 3 of 37 - Bruce Clay, Inc. Blog
March 3, 2015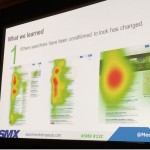 Mediative Chief Strategy Officer Gord Hotchkiss and Business Development Manager Matt Agtarap share results from their company's 2014 Google SERP eye-tracking study in the aptly titled "How Users View and Interact with Contemporary Google Search Results" session at Search Marketing Expo (SMX) West 2015.
Read the liveblog coverage.
---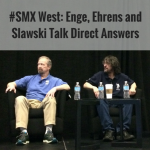 Direct answers — threat or opportunity? Three of digital marketing's brightest minds — Eric Enge, Bill Slawski and Ehren Reilly — dig into this hot topic in today's first SMX West session: "The Growth Of Direct Answers: How Should SEOs React?"
Read: How SEOs Should Deal with Direct Answers: Eric Enge, Bill Slawski and Ehren Reilly Discuss
---
February 24, 2015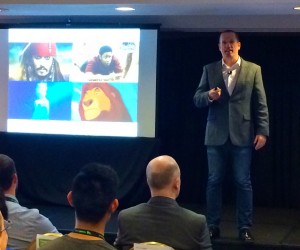 Jeff Preston is the senior SEO manager at Disney Interactive. Disney Interactive includes the company's websites, video games, mobile apps and more. In the "Getting Things Done the Enterprise Way" session at Search Engine Summit in Santa Monica, Preston discusses the criticality of technical excellence, team culture, winning influence and more. Get the full story.
---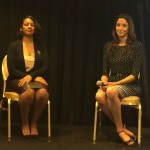 Mindy Weinstein, director of training at Bruce Clay, Inc., shares three pieces of advice for creating content when businesses are "boring" or topics are not usually addressed in polite company. Read on to find out the importance of developing real life stories, keeping your eyes open for inspiration, and focusing on being practical and persona.
---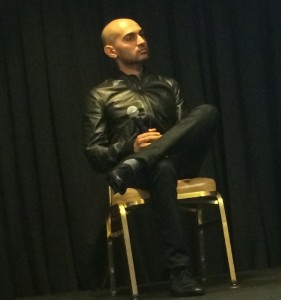 Neil Patel is the co-founder of CrazyEgg and KISSmetrics, analytics and conversion optimization tools and platforms. He's been doing business online for 11 years and he does at least four new A/B tests a month. He's a CRO master.
A lot of businesses aim for one thing: driving traffic. Long-term ethical traffic driving tactics costs a lot of money. If you can optimize your conversions, you're going to make more from the traffic you have.
How to think about conversion optimization the right way. This will help you get more wins.
How to come up with tests. Create tests based on what you see as problems, not based on what you want. Tests have to be data driven.
Suggestions on tests you can run that should help boost your conversion rate.
Read on for Patel's six unorthodox conversion tactics.
---
February 12, 2015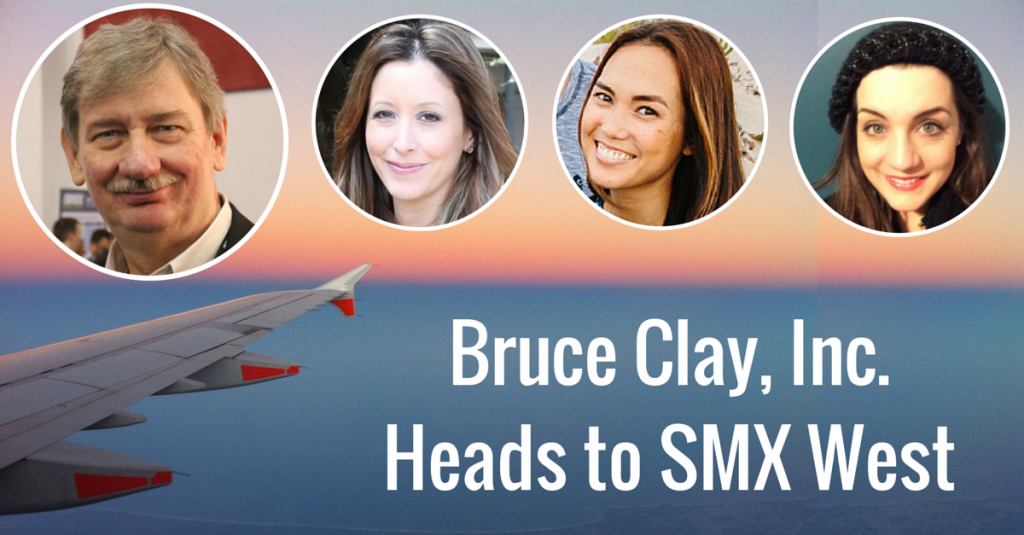 Search Marketing Expo (SMX), one of the search marketing industry's biggest events, comes to San Jose next month March 3-5. As always, the Bruce Clay, Inc. team will be there. Read on to find out where you can find Bruce Clay and the rest of the team throughout the conference! If you have yet to register, make sure to use our exclusive discount code to save 10 percent: BRUCECLAYSMXW15.
Read on to find out where the Bruce Clay team will be all conference long, including Virginia Nussey and Kristi Kellogg's liveblog schedule.
---
January 16, 2015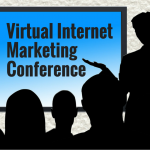 You may have some SEO goals in your 2015 queue, whether it's getting your site's mobile experience tight and right or finding the time to bring a local presence to life on Google My Business. If you're a driven, self-led learner and are hungry for some SEO insights to power up your 2015 digital marketing agenda, we've got a buffet for you.
Last year, BCI bloggers covered 69 keynotes, sessions and mini-sessions from digital marketing conferences SMX West and SMX East, Pubcon New Orleans and Pubcon Las Vegas. Attending a conference can be pricey but the takeaways gleaned can be priceless as far as improving your ability to do your job better. Consider this post the shortcut track of the best sessions and speakers from these events. It's your CliffsNotes of the best of Search Conferences 2014.
Jump into the Virtual Internet Marketing Conference of 2014.
---
October 20, 2014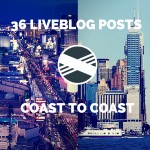 Bruce Clay, Inc. sent livebloggers Virginia Nussey and Kristi Kellogg to Pubcon Las Vegas and Search Marketing Expo (SMX) East 2014 to report live on 36 key digital marketing sessions. Whether you're interested in SEO, SMM, PPC, mobile optimization or content marketing, you'll find coverage of the most important sessions coast to coast. Read on for an overview of each liveblog post and click through to read what piques your interest — or read them all.
Check out all the liveblogging action in 36 Coast-to-Coast Liveblog Posts Covering Pubcon Las Vegas & SMX East 2014 .
---
October 9, 2014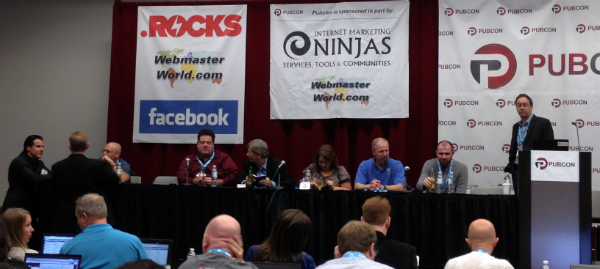 It's Pubcon's 15th birthday (and the final panel), and you know it's a party when there's beer and cake and an SEO Mosh Pit, a Q&A session where conference attendees get to ask their questions of some of digital marketing's best minds and leaders, including Bruce Clay, about the current SEO state of affairs.
Is SEO dead? Does Google have too much power and influence in our lives? What would be the top recommendations for earning money in the coming year?
Read the answers to these questions in Pubcon Liveblog: SEO Mosh Pit.
---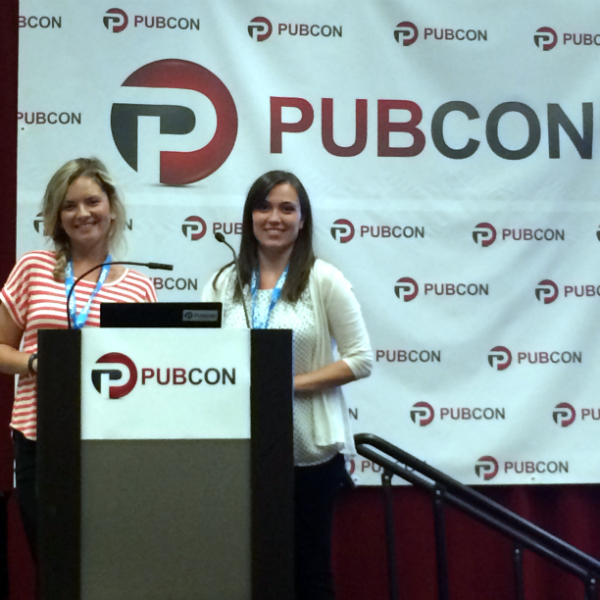 Persona research is taking data and turning it into a person. That person is your persona and you think about him/her whenever you're creating your content.
What do personas have to do with social media contests? If you don't understand your personas, your social media contest is likely to fail. One of the most common reasons why business fail to gain ROI from their social media marketing efforts is their failure to fashion their content to target specific personas.
Read Pubcon Liveblog: Utilizing Personas in Social Media Contests.
---