Liveblog Archives - Page 3 of 35 - Bruce Clay, Inc. Blog
October 1, 2014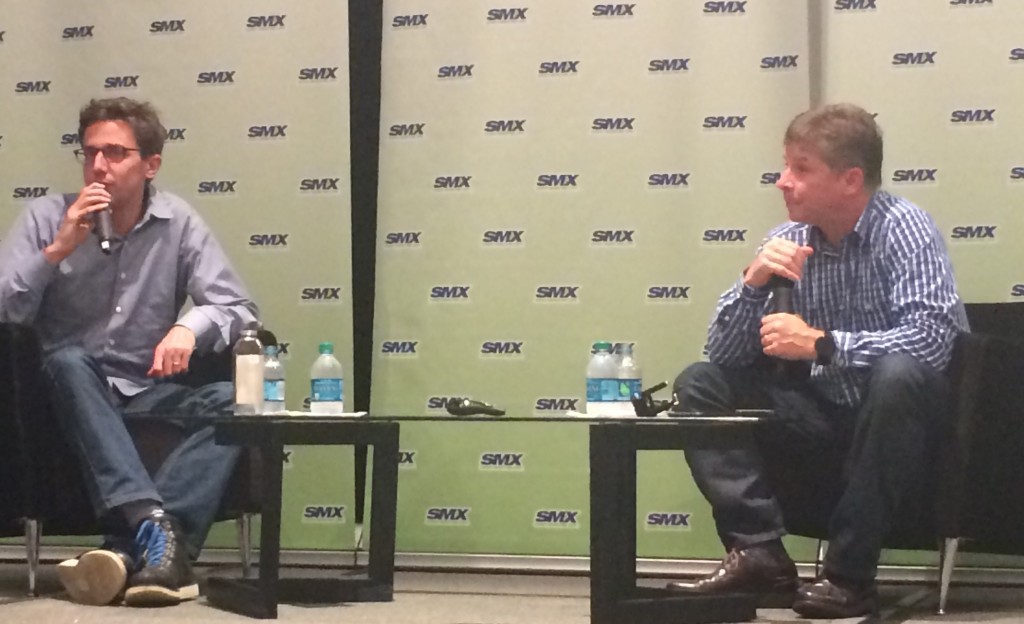 The Search Marketing Expo (SMX) East 2014 keynote speaker is Jonah Peretti, founder of BuzzFeed. Peretti has a history of Internet brilliance – before founding BuzzFeed, he was a co-founder of the Huffington Post. For tonight's grand finale, Search Engine Land Founding Editor Danny Sullivan will pick Peretti's brain on the early days of SEO at the Huffington Post, the nature of social sharing, the nuances of different social networks, the role (or lack thereof) of SEO at BuzzFeed, native advertising, and more.
Three key takeaways, right off the bat:
When you try to make something that works for search and social instead of focusing on just one, you end up making something that doesn't work for either
Users expect media to be broader than just hard news — having the comics alongside politics, or kitten videos alongside coverage of the Ebola crisis, are appropriate for news sites.
Don't make assumptions about why something succeeds. Test it. Think you went viral because of X, Y and Z? Do X, Y and Z again. See what happens.
Read the entire keynote conversation with Jonah Peretti.
---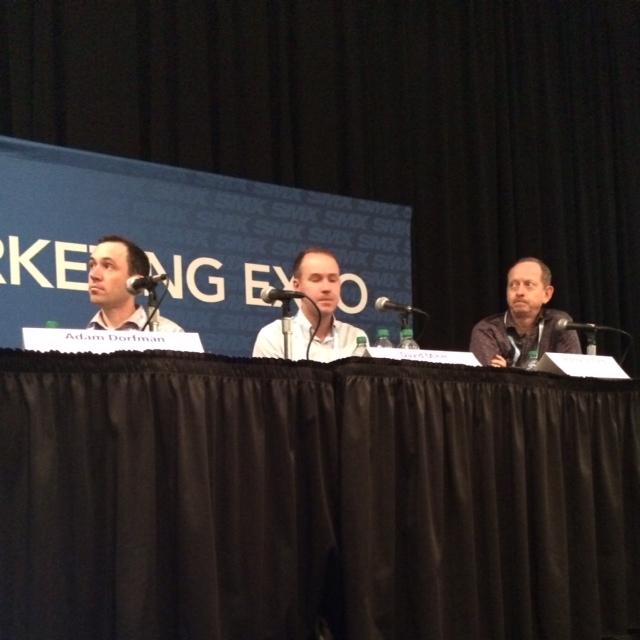 In July, the quality of Google local search results took a turn for the worse, experts say. The cause? A pesky little creature called the Pigeon Update crawled into the maps, local packs and authoritative one boxes. Learn what changed for searches with generic terms, geolocally modified terms, local packs, answer boxes and some of the wacky-broken results that have cropped up since Pigeon landed in this liveblog coverage of an SMX East session with local search experts Adam Dorfman, David Mihm and Andrew Shotland.
Read Deconstructing Pigeon, Google's New Local Search Algorithm.
---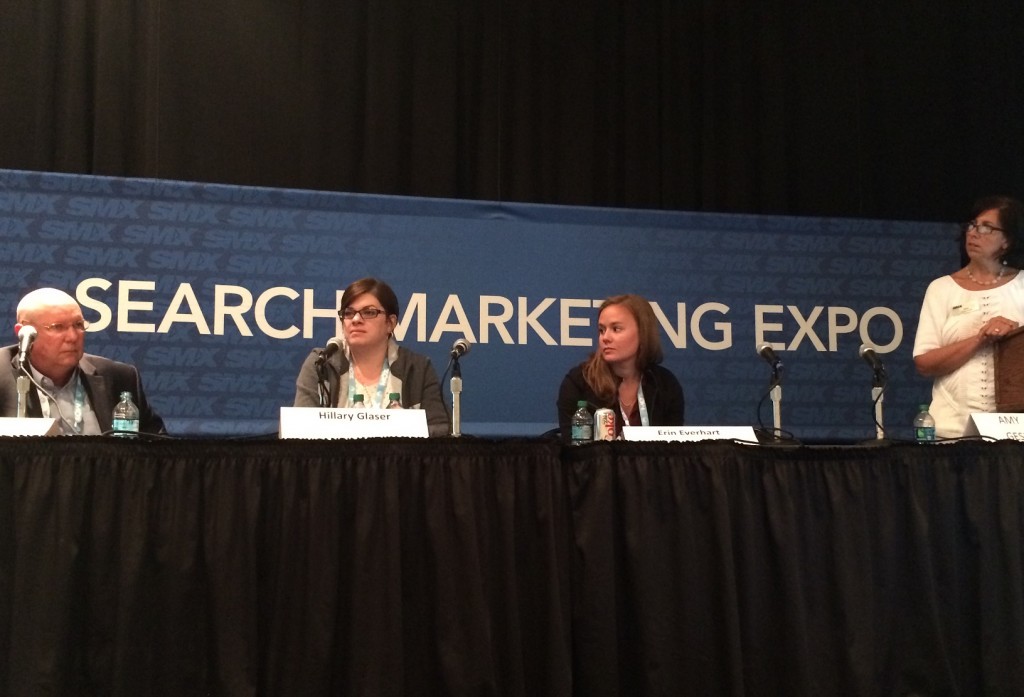 Internet marketers know the importance of SEO, SEM and content marketing … but that's not always the case with the C-Suite. Hillary Glaser stresses the importance of maintaining SEO. If your CEO/CMO is unconvinced of the power of ongoing Internet marketing, her insights on definitely must-shares. Erin Everhart shares the seven things she wishes execs understood. Tom Alison rounds out the session by sharing compelling statistics on the future of Internet marketing, and why PPC is necessary for branded terms.
Read more of Tough Love: What I Wish CMOs Knew About Search Marketing.
---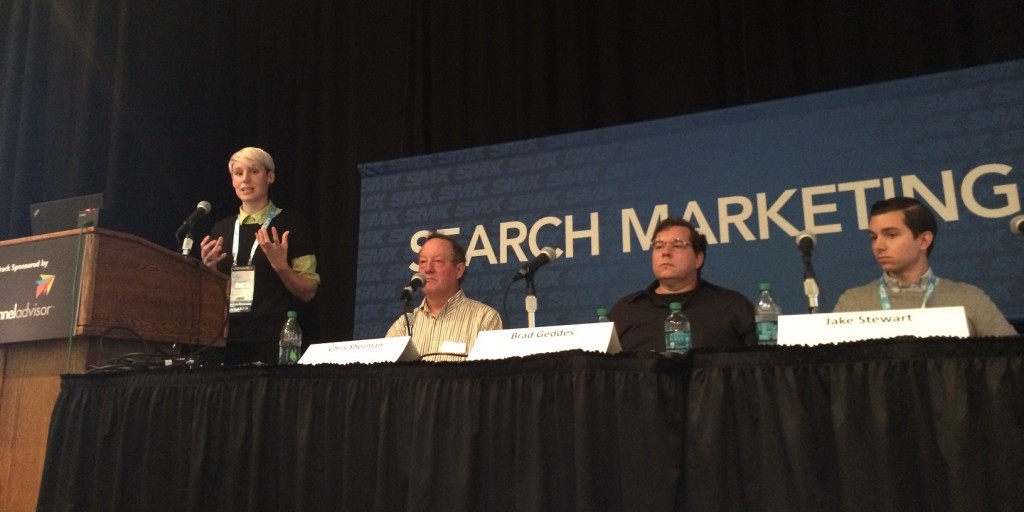 In this SMX East session, PPC pros share their top tips on testing ads. Discover what matters most when it comes to creating, testing & measuring paid search ads. The full liveblog covers specifics on what to test, how to brainstorm ad ideas, ways to measure the true impact of mobile, and advertising must-dos from speakers Carrie Albright, Brad Geddes and Jake Stewart.
Read more of Creating, Testing & Optimizing Paid Search Ads
---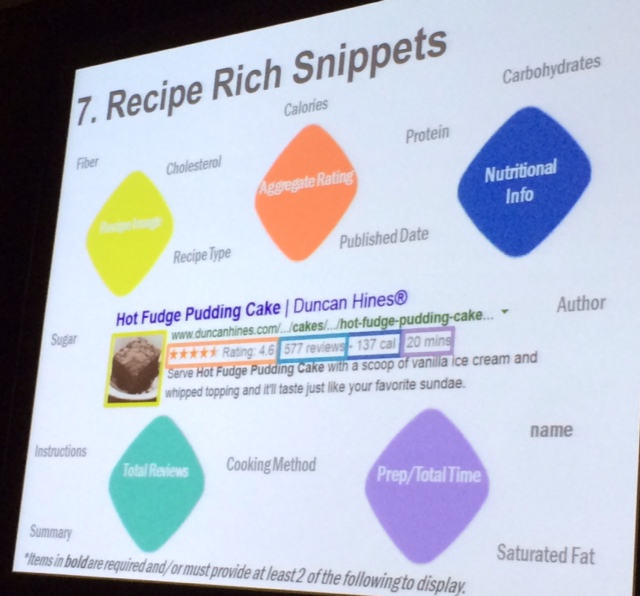 Have you reviewed your website inventory and implemented structured data markup wherever applicable? If you haven't, then maybe it should be next on your SEO to-do list. In this session, presenters go over some of the structured data types you might want to start using right now. Perhaps most important to your decision of whether or not you need to add markup now, speaker Mike Arnesen shares how to track the ROI of rich snippets. By connecting Google Analytics to your structured markup via Google Tag Manager, you'll find holes and gaps in your rich snippets and also be able to set goals for them.
Read more in 25 Smart Examples of Structured Data You Can Use Now
---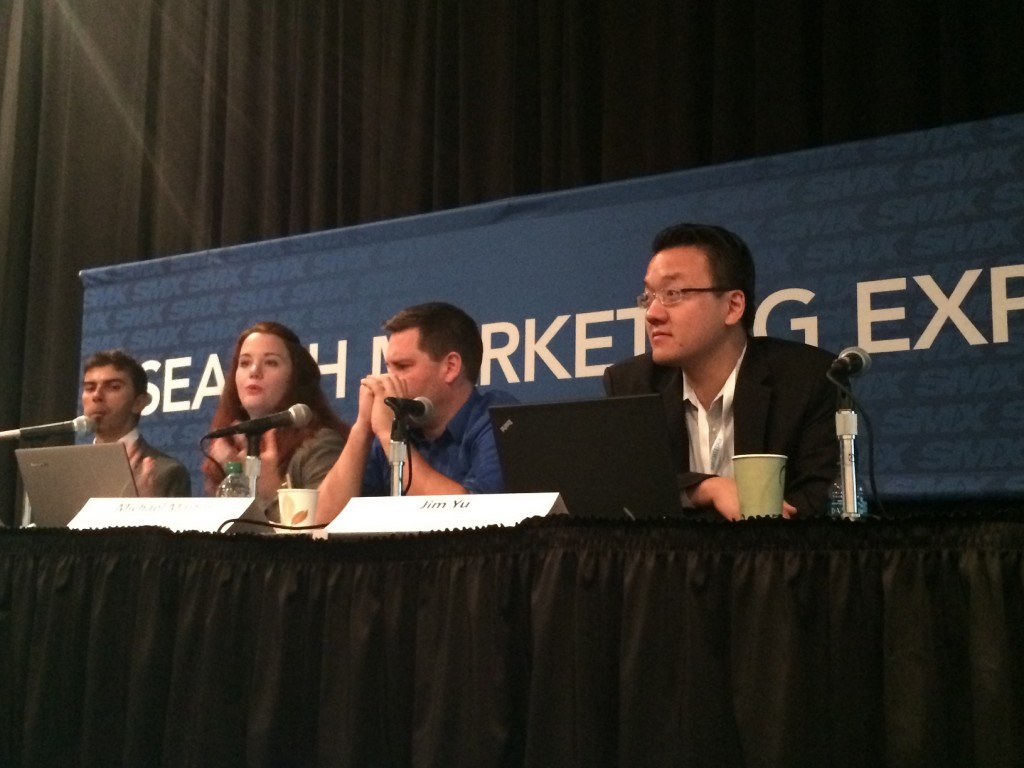 When it comes to mobile, Google prefers responsive design. But there is no ranking boost or penalty for using this method when designing your mobile site. Cindy Krum, Michael Martin, Jim Yu and Gary Illyes talk about what happens when sites use dynamic serving, separate sites and responsive design — or some combination of all three.
Read more in What SEOs Should Be Doing with Mobile.
---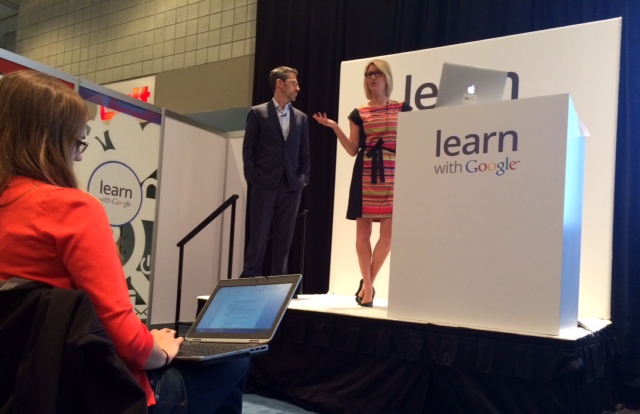 In the Learn with Google classroom, the first topic of the morning is: Attribution Strategies to Inform Your Search and Digital Investments.
Speakers Rachel Klooz and Justin Huskamp of Google DoubleClick show examples and new Google tools to explain: "Why is attribution essential? Because understanding the interplay of channels leads to smarter marketing investments."
Read more of Attribution Strategies at #LearnWithGoogle at SMX
---
September 30, 2014
In a stream of consciousness presentation of images, SMX speaker Rhonda Hanson, Sr. Director of Digital Marketing, Global Marketing, formerly of Concur, thinks about using images to your advantage and points out a few dos, don'ts and trends. She specifically talks about images used in:
Website Design
Product Listing Ads
Facebook Ads
Stock Photos
Read more in The Importance of Imagery.
---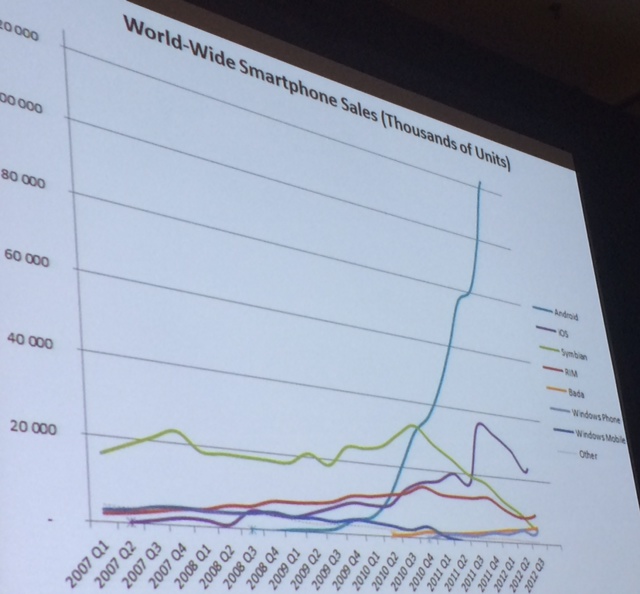 In this session at SMX East, speaker Erynn Petersen takes a high-level view of a future where we don't go to a phone or computer to get online, but rather all the devices and appliances around us are online. How will marketers gather data and gain intelligence when our cars, watches and even the dust around us are Internet enabled?
Read more in Marketing in the Age of the Internet of Things
---
The sales funnel has exploded. However, the pieces of the funnel are still highly relevant. You need to be there in the consideration phase. You need to streamline the purchase process so it's frictionless. You need to work to maintain retention and get fanatical loyalty.
Speaker Jeffrey K. Rohrs discusses three ways to leverage key moments in a sales funnel to make the path to purchase as frictionless as possible.
Read more in Making Moments Matter.
---