Local Archives - Bruce Clay, Inc. Blog
August 10, 2015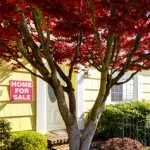 Google local results shifted in two significant ways that local businesses and home service providers should take note of.
1. Fewer local organic results display on the first page.
Where last week seven local results were shown next to a map for a local-intent query, this week we see only three organic local listings by a map. As a result, local businesses ranked beyond the top three have no organic visibility.
2. Google is testing a new search ad format for home service providers.
Google is beta testing home service ads. To be included in this coveted space, service providers must meet the most stringent qualifications for advertisers yet, including background and license checks, online reputation checks and mystery shopping checks.
Read about how the changes impact local SEO.
---
May 21, 2014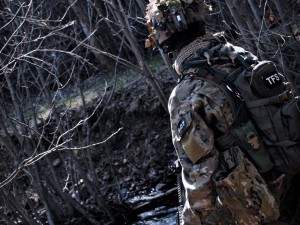 Coming to you straight from the trenches of Bruce Clay, Inc., it's the survival guide edition of the SEO Newsletter. Our feature article exposes which ranking factors change most frequently so you can stay alert. Then get expert survival tips from our SEO manager on how to stay ahead of the game no matter what SEO bombs Google may throw your way.
With Google's search algorithms changing on a daily basis, content strategist Kristi Kellogg advises Internet marketers to adopt a proactive rather than reactive approach to SEO while SEO Manager Mindy Weinstein shares three key search marketing survival tips.
Read more of SEO Newsletter: The Survival Guide to SEO Edition.
---
March 19, 2014
Will Scott from Search Influence opens up the session by announcing that Google sucks …
Google treats small businesses as a rounding error in their economic equation. A strategy for local businesses is barnacle SEO: attaching oneself to a large fixed object and waiting for customers to float by in the current. Google says the most important thing in business is sincerity. If you can fake that, you've got it made.
Google has a weakness; they're a sucker for big "authority" sites:
YouTube
Yelp
Pinterest
Facebook
Houzz
YP.com
Read more of #Pubcon Liveblog: Local Search Hot Topics and Trends.
---
March 13, 2014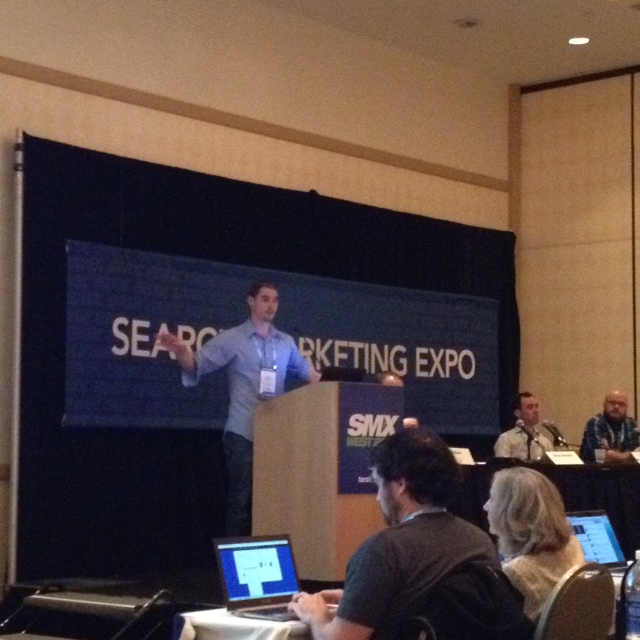 Hooooly Cow. This session was really above and beyond. If you need to set up or optimize your local presence, this fast and furious SMX West 2014 coverage delivers! There's a lot of really helpful, actionable information formatted into list form to make it easy to consume…
Read more of Google Local Optimization in 2014 — SMX Liveblog
---
August 1, 2013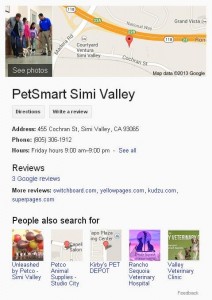 Resident SERP sleuth Chelsea Adams saw a hover-over Knowledge Graph on a local-pack result today. As these things go, we're not sure if this is truly a new user interface for Knowledge Graph or if it's just the first we're noticing it. I took a quick screen capture video of the experience as you can see above.
For the local-intent query "pet grooming" you'll see that when I hover over the 7-pack results, a Knowledge Graph-like result pops up. It's worth noting that the user can review one of these businesses right from this same SERP — just another way for Google to keep traffic on its site.
Watch the video: New Knowledge Graph Hover UI for Local Results?
---
July 31, 2013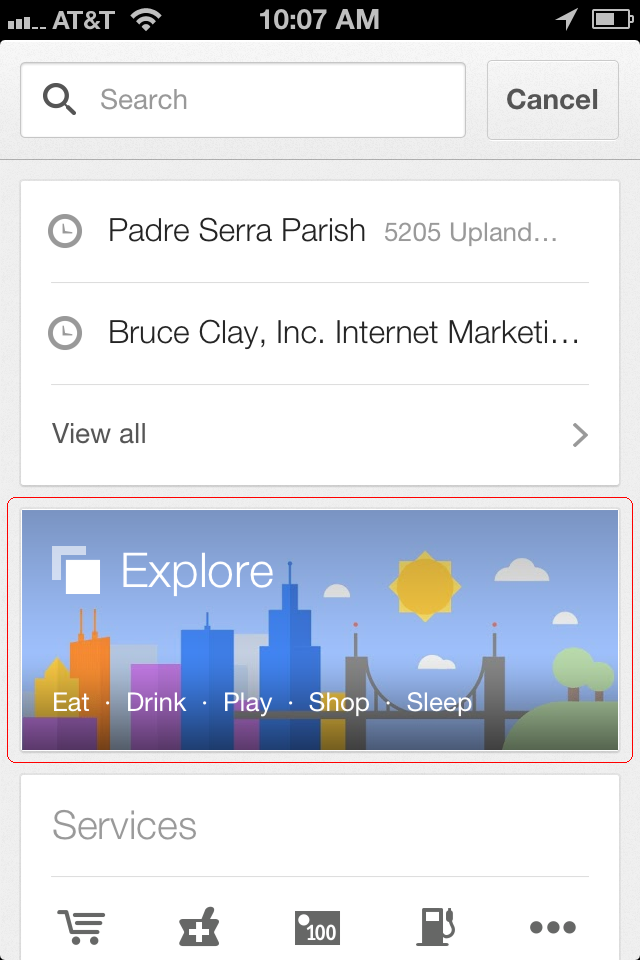 This month Google released new Android and iOS versions of the Google Maps app. If you are a local business owner interested in first-time and return patronage, this affects you. Here are five reasons why, and five-plus things you can do to get your brand represented above the competition.
Continue reading The New Google Maps App: 5 Reasons Local Businesses Should Care
---
June 12, 2013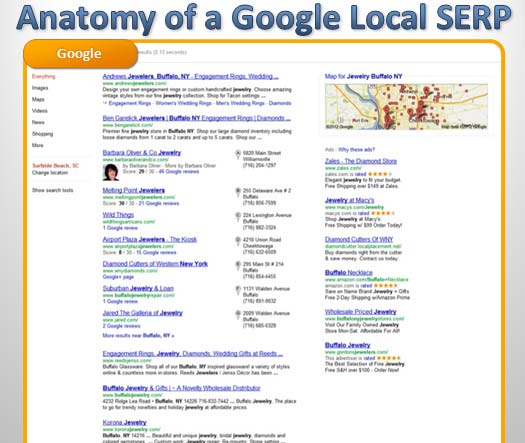 The house is packed with local marketers at SMX Advanced 2013. @Matt McGee opened the Maps and Metros local session by noting that "local is still a mess like it used to be!" Mike Blumenthal (@mblumenthal) of Blumenthals started off this session addressing his title of "Professor Maps."
Read more of Maps and Metros – Surviving And Thriving In Local Search.
---
January 23, 2013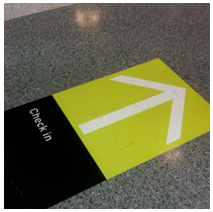 On December 12th, Facebook introduced the "Nearby" feature for its iOS and Android apps. Facebook Nearby allows users to find a place near them based on the recommendations of their Facebook friends.
The app now includes:
Recommendations
A rating system
A search box made of different business categories
Functionality that allows users to contact a specific business directly.
Only those businesses (large or small) that have a Facebook Page will be listed.
With the Nearby feature, Facebook aims to become a personalised local recommendation engine.
Read more of Facebook Turns Local Recommendation Engine with Nearby Feature.
---
April 10, 2012
If you own or manage a store or business that depends on customers coming in the door, you've probably wondered the best way to use the Internet to drive more foot traffic. Regardless of your place in the spectrum of web-savviness, there are things you can do to establish a web presence that can be found online and leveraged into new customers.
If you've considered how investing in a website, social media profiles or even daily deals like Groupon might help your business, there's a good chance you've faced one of the following questions of local business owners making a name for themselves online. Here are six common problems local businesses find online along with the info and resources you need to solve them.
Read more of 6 Online Marketing Problems Local Business Owners Face and How to Fix Them.
---
March 26, 2012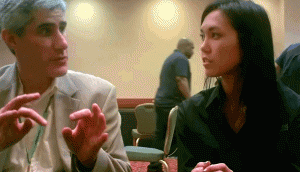 Those responsible for an online businesses content strategy should be aware of recent changes to Google's ranking algorithm when assessing content needs of a website. The Google update referred to as Venice places an emphasis on location-based, or geo-targeted, content relevance. Queries that suggest location is an important factor now receive local-specific results where before they were only returned when local intent was explicit.
The critical role of content that meets search engines' automated qualifications and leads human visitors to convert is a coveted intersection that sets apart successful businesses from the competition. It's why at Bruce Clay, Inc. content, both on-site and off-site, is a priority within our holistic SEO strategy and is among the top services we offer, including those for local business SEO.
Read more of How to Optimize Content for a Local Market: Interview at SES NY
---