Local Archives - Page 2 of 6 - Bruce Clay, Inc. Blog
August 1, 2013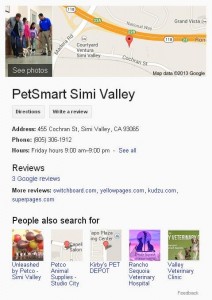 Resident SERP sleuth Chelsea Adams saw a hover-over Knowledge Graph on a local-pack result today. As these things go, we're not sure if this is truly a new user interface for Knowledge Graph or if it's just the first we're noticing it. I took a quick screen capture video of the experience as you can see above.
For the local-intent query "pet grooming" you'll see that when I hover over the 7-pack results, a Knowledge Graph-like result pops up. It's worth noting that the user can review one of these businesses right from this same SERP — just another way for Google to keep traffic on its site.
Watch the video: New Knowledge Graph Hover UI for Local Results?
---
July 31, 2013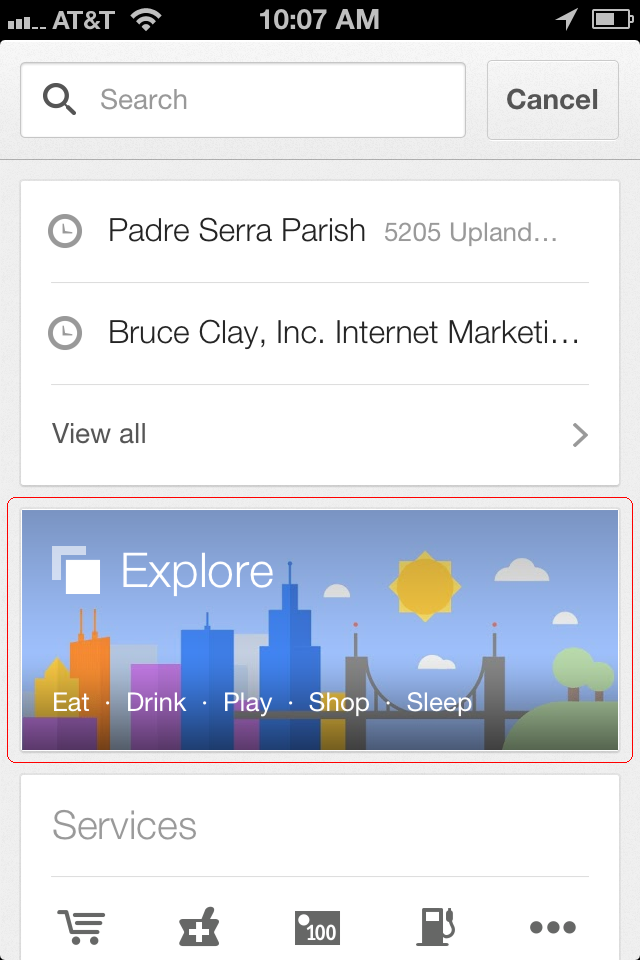 This month Google released new Android and iOS versions of the Google Maps app. If you are a local business owner interested in first-time and return patronage, this affects you. Here are five reasons why, and five-plus things you can do to get your brand represented above the competition.
Continue reading The New Google Maps App: 5 Reasons Local Businesses Should Care
---
July 1, 2013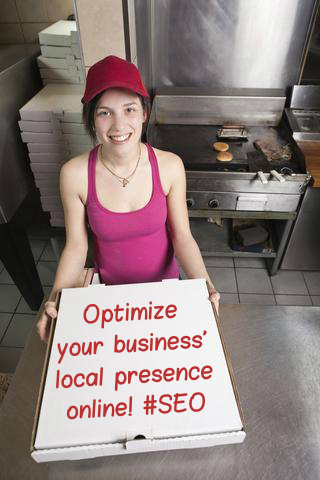 Are you a local business owner who is eager to get into the SEO game? Good for you! Establishing a local online presence is definitely a great way to grow your business. Google Places for Business is the perfect place to start your SEO campaign — by establishing your business' identity on Google Places, it can show up in Google searches, Google Maps and Google+ Local. The following guide will help you create your local presence.
Read more of New to SEO? Start with Google Places for Business.
---
June 12, 2013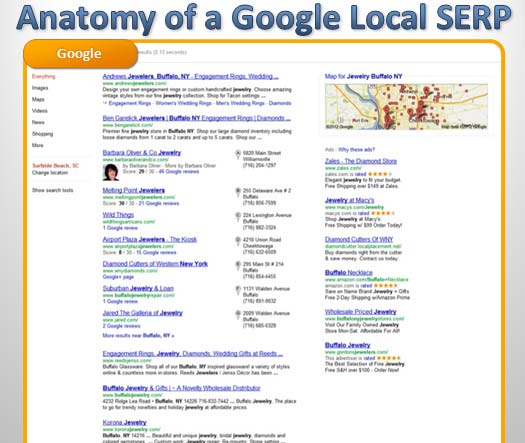 The house is packed with local marketers at SMX Advanced 2013. @Matt McGee opened the Maps and Metros local session by noting that "local is still a mess like it used to be!" Mike Blumenthal (@mblumenthal) of Blumenthals started off this session addressing his title of "Professor Maps."
Read more of Maps and Metros – Surviving And Thriving In Local Search.
---
January 23, 2013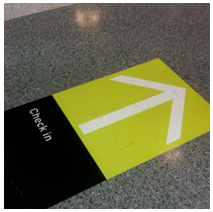 On December 12th, Facebook introduced the "Nearby" feature for its iOS and Android apps. Facebook Nearby allows users to find a place near them based on the recommendations of their Facebook friends.
The app now includes:
Recommendations
A rating system
A search box made of different business categories
Functionality that allows users to contact a specific business directly.
Only those businesses (large or small) that have a Facebook Page will be listed.
With the Nearby feature, Facebook aims to become a personalised local recommendation engine.
Read more of Facebook Turns Local Recommendation Engine with Nearby Feature.
---
April 10, 2012
If you own or manage a store or business that depends on customers coming in the door, you've probably wondered the best way to use the Internet to drive more foot traffic. Regardless of your place in the spectrum of web-savviness, there are things you can do to establish a web presence that can be found online and leveraged into new customers.
If you've considered how investing in a website, social media profiles or even daily deals like Groupon might help your business, there's a good chance you've faced one of the following questions of local business owners making a name for themselves online. Here are six common problems local businesses find online along with the info and resources you need to solve them.
Read more of 6 Online Marketing Problems Local Business Owners Face and How to Fix Them.
---
March 26, 2012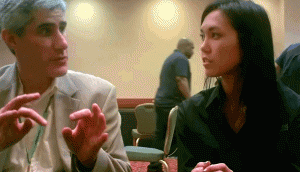 Those responsible for an online businesses content strategy should be aware of recent changes to Google's ranking algorithm when assessing content needs of a website. The Google update referred to as Venice places an emphasis on location-based, or geo-targeted, content relevance. Queries that suggest location is an important factor now receive local-specific results where before they were only returned when local intent was explicit.
The critical role of content that meets search engines' automated qualifications and leads human visitors to convert is a coveted intersection that sets apart successful businesses from the competition. It's why at Bruce Clay, Inc. content, both on-site and off-site, is a priority within our holistic SEO strategy and is among the top services we offer, including those for local business SEO.
Read more of How to Optimize Content for a Local Market: Interview at SES NY
---
March 23, 2012

The first conference of the year for Search Engine Strategies was held in New York this week. From the ideas shared to the conversations had to the networking and more, we experienced another great event from SES. Up next for SES here in the United States is the San Francisco conference in August. Until then, here's a recap of some of the takeaways we gathered from our liveblog coverage of the show.
Read more of Top Takeaways from Search Engine Strategies NYC.
---
March 21, 2012
SearchBash last night was a blast! Thanks to WebmasterRadio for another one for the books! If the party was conference candy, now it's time to get back to the meat. Chi-Chao Chang takes the podium to talk about the opportunity of advertising in mobile search. Although browsers are the primary access point today, applications are growing in importance and usage.
Browsers vs. applications: is there really a difference in search experience?
Browser takes
10 seconds to load
15 seconds to find results
7 seconds to details page
Application takes
1 second to load
5 seconds to find results
<1 second to details page
Read more of Local + Social: The Future of Promotion
---
March 20, 2012
Andrew Beckman is at the podium as I walk in 5 minutes late! I wasn't slacking – just getting an interview for SEM Synergy. :) Jumping in!
Citation value:
PageRank of sub-domain of citation
Content and keyword density on the page
Backlinks to the page
Frequency of crawl on the sub-URL where citation exists
Mythbust: The speed of the citation update doesn't necessarily mean you're going to rank higher. There are services that make you pay a premium to get data online faster. But that doesn't account for the time it'll take for the bot to come. Don't fall for this.
Read more of Local Myth Busters: Local Optimization Facts Proven or Debunked.
---