PPC Archives - Bruce Clay, Inc. Blog
May 18, 2016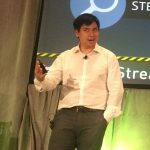 You're tuned in to Conversion Conference. Larry Kim, founder of WordStream and 2015 Search Personality of the Year, is explaining the situation. A diabolical villain has abducted our conversions and Larry is going to teach us how to bring the conversions back!
---
April 7, 2016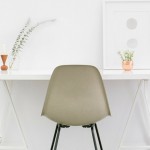 Last Thursday on Reddit, David Szetela offered an AMA to the r/PPC community. An AMA, or "Ask Me Anything," is just that — an anything goes Q&A with someone of some interest, whether a celebrity, an expert, or someone with a unique role or experience set. David, our VP of Search Marketing Operations and the director of our PPC services, kept it short and sweet, opening the floor to questions for an hour.
Then we talked about highlights on our podcast SEM Synergy this week. Give it a listen or read a transcript-recap here. As David described, it was a conversation marked by diverse PPC topics. Read the question and answers in Paid Search Ask Me Anything — An Hour of Q&A with David Szetela.
---
March 4, 2016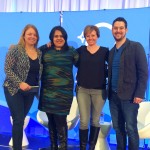 Get our liveblog coverage of this SMX West session all about shopping campaign management and optimizations.
Kirk Williams (@PPCKirk) outlines an ideal campaign setup that relies on four essential filters: campaign priority, negative keywords, shared budget and product bids.
Purna Virji (@purnavirji) covers a Paris Hilton inspired trio of shopping campaign optimization: feed optimization, creative optimization and defensive strategy.
Susan Wenograd (@susanedub) offers her tips for controlling the fire hose that is the shopping campaign, via query mapping, negative keywords and custom labels, and evaluating mobile user performance based on distance from physical storefronts.
---
March 3, 2016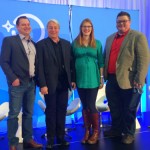 In this SMX West session of Q&A for PPC lovers, questions covered include:
How do you think speech search will impact ads?
How do you find work-life balance?
How do you create space with your clients? How do you manage clients?
What tools do you use?
Video ad tips, strategies, success stories?
What is the biggest weakness in the PPC industry?
Suggestions for testing text ads?
Read the full liveblog of PPC Roundtable.
---
March 2, 2016
Kim Thomas, director of Digital Advertising at Wheelhouse Search, is teaching the SMX West 2016 audience how she is making her search campaigns as efficient as possible. Who doesn't want to learn about that? Let's dig in! Read the liveblog for her 10 PPC Hacks, Tips and Tricks.
---
March 1, 2016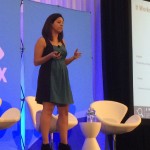 Cleo Hage, Paid Search Strategist, Wordstream, is going to talk about the future of email marketing. Yes, this is an SEM presentation.
Email is the OG of digital marketing.
Email is cluttered.
Email is growing.
Emails aren't going anywhere.
You log into things, get updates and receive shipping notifications through email. Even a GOOD email campaign has a 20% open rate. And then a click-through rate of 5% on top of that. You're left with FOMO — 80% of unopened email and 95% of lost leads.
The answer is Customer Match, the ability to upload lists of email into AdWords to create audiences for precision targeting!
Read about how to use Customer Match to target individual specific people in search ads, YouTube Ads and Gmail Ads in our liveblog coverage of this session from SMX West.
---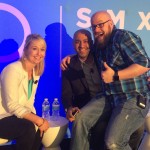 Beacons – every time there's an article or talk on them, one word comes up: explosion. Forward-thinkers and early adopters are ready for this technology to explode and today's SMX West 2016 panelists are no exception.
Read Beacons: Opportunities, Limitations & How Marketers Can Use Them Today #SMX.
---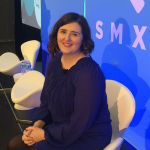 Senior Client Manager of Point It, Maddie Cary has a passion for PPC – and Beyoncé. She marries the two in her tactic-packed paid search session at SMX West 2016 titled "What Would Beyonce Do? 5 Fierce PPC Tactics To Make Your Account A Superstar."
Read the SMX Liveblog now.
---
February 19, 2016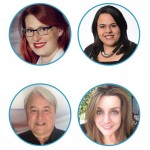 In advance of Search Marketing Expo (SMX), speakers and PPC experts Christi Olson and Purna Virji (both from Bing) talk with Bruce Clay, Inc.'s Kristi Kellogg and David Szetela! These paid search leaders take a deep dive PPC hot topics. Watch the video!
---
January 13, 2016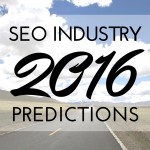 There's a word for fear of change: metathesiophobia. The way search, media, technology and consumer behavior change from week to week, it's not a phobia that SEOs can afford to harbor.
Instead, digital marketers race to get ahead of competition, ahead of algorithm updates, and ahead of upcoming technologies with early adoption and forward-looking strategy.
Where to start? Right here. Bruce Clay is joined by Duane Forrester, David Szetela, Cindy Krum, Eric Enge, Larry Kim, Maddie Cary, Dan Petrovic, Richard Baxter, Marcus Tandler and Andre Alpar in sharing annual predictions for the online marketing industry. What will you do with this foresight into the year ahead?
Read 43 Reasons SEOs Can't Fear Change: 2016 Digital Marketing Predictions.
---