Bruce Clay Blog : PPC
October 9, 2013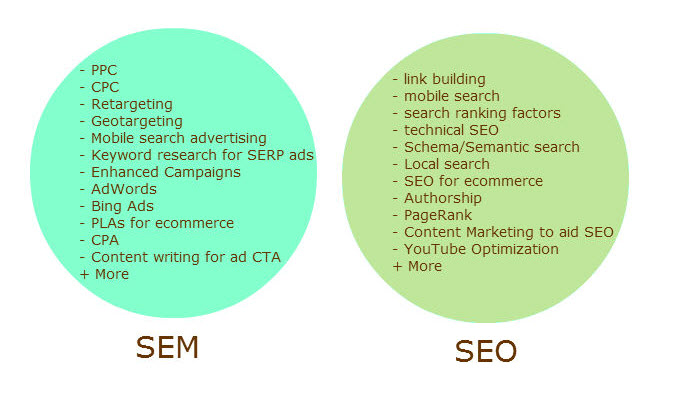 At a recent gathering of marketing professionals and people interested in learning about Internet marketing, I was surprised by the number of people asking me to confirm that their understanding of "SEM" was accurate.
While the term itself seems basic, this question isn't a bad one as the definition has in fact changed in the dozen or so years since its coining.
SEM is often used to describe paid search marketing initiatives and yet you'll often see uses that suggest it's an overarching term for all search marketing efforts, begging the question I've heard more than once, "Isn't SEO a part of 'search engine marketing,' too?"
Get the answer. Read more of What Is SEM?
---
October 3, 2013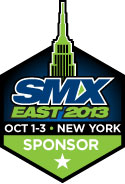 But, as all good things come to an end, we're going to be wrapping up our conference coverage with a long-view look of paid search and online advertising. The session description hints at how many new considerations may increasingly affect advertising online.
"Paid search marketers have a lot of new things to consider:
the impact of Google's Enhanced campaigns,
sophisticated new retargeting options,
new ad formats and changes in results page layout,
and paid inclusion in shopping search.
Join us for this PowerPoint-free discussion on how these significant developments will change PPC campaigns efficiency and effectiveness in the coming year."
Read more of Conversation: Where's Paid Search Going In 2014?
---
September 26, 2013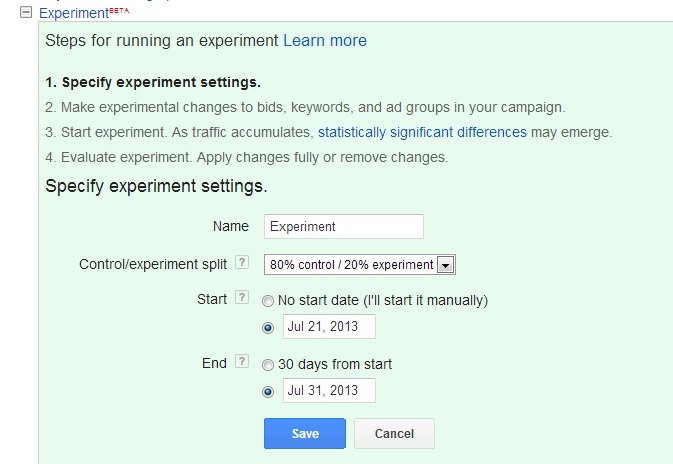 AdWords Campaign Experiments (ACE) have been around for a couple of years and (in my opinion) are one of the platform's most under-used functions. They remain eternally in beta status and always seem like they might go away, but so far they've stuck around. If you aren't using AdWords Campaign Experiments, you should be — specifically for ad text experiments. Discover how AdWords Campaign Experiments can help you.
Read more of 6 Reasons AdWords Campaign Experiments are an ACE in the Hole.
---
September 9, 2013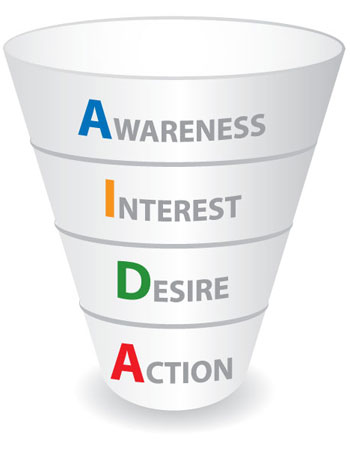 Weeding out under-performing PPC keywords isn't as straight-forward as it may seem; sometimes keywords that look like under-performers according to the stats are actually assisting highly valuable conversions. That's why a critical component of pay per click optimization is identifying and using these keywords. Read on for further explanation of assisted conversions and how you can make the most of assist keywords.
Read more of Pay Per Click Optimization: Don't Underestimate Assisted Conversions.
---
September 4, 2013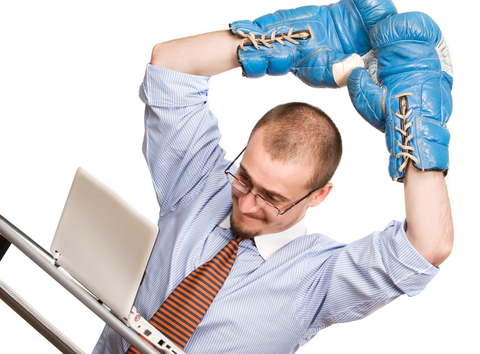 In a recent Learn with Google webinar, Google highlighted five features in AdWords that allow you to examine your PPC campaign from all angles. Learn about the latest functionality within AdWords that allows you hone in on specific dates, or join forces with Google Analytics. Explore reports that give a bird's eye view of your PPC landscape, allow you to scope out the competition or peruse your customers' journey before converting.
All five AdWords features are integral to PPC optimization. Discover how to leverage each of them to the benefit of your PPC campaign, with critical insights from Google VIPs and BCI's Senior SEM Analyst Michael Shore. Explore all the features, or click on a heading to jump around:
1. Time Period Comparisons
2. Top Movers Report
3. Auction Insights Report
4. Search Funnels
5. Google Analytics Columns
Read more of PPC Optimization: 5 AdWords Features to Strengthen your Campaign.
---
July 3, 2013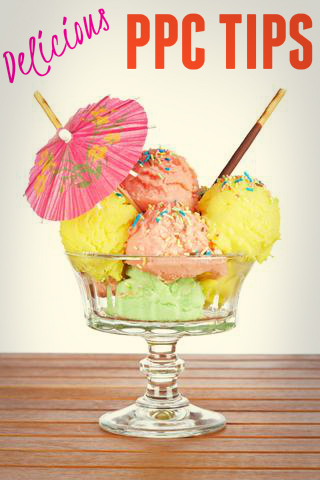 Are you a small business owner who's ready to delve into Pay-Per-Click (PPC) advertising? PPC for small businesses present unique challenges; typically, a small business' PPC budget is on the smaller side, and therefore their accounts are sometimes best managed in-house rather than through an agency, where fees will most likely eat up too much of their budget.
When embarking on a PPC campaign, following these four basic guidelines will help you create and sustain a successful PPC campaign.
Read more of A Beginner's 4-Step Guide: Delicious PPC Tips for Small Businesses.
---
January 26, 2012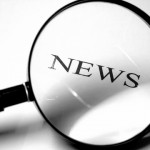 Our first newsletter of 2012 is packed with search marketing goodness, and we're giving you a sneak peek into this month's articles before it hits inboxes everywhere.
If you love this edition, go ahead and subscribe to our SEO Newsletter; it's a great way to ensure you're up to date on the industry's hot topics and provides a deeper glimpse into some of the trends and issues online business faces every month.
So, without further adieux, here are the highlights of January's SEO Newsletter.
Read more of 16 SEM Predictions, Understand Search + Your World, Guide to Google's Freshness Score.
---
November 21, 2011
Bruce Clay Europe's managing director Ale Agostini recently co-authored a brand new book for the European business community with Bruce Clay on holistic Web marketing called, "Trovare clienti con Google," or in English, "Finding Customers with Google."
Published last month and available on Amazon, the book is nearly 200 pages of fresh, tactical search marketing methodologies, trends and tips. I caught up with Ale over the weekend to get the deets on the book, what people will learn and why it's the perfect time for the European business community to embrace self-education in Web marketing.
Read more of Bruce Clay Europe Publishes Search Marketing Book.
---
October 14, 2011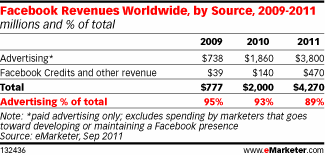 Back when a facebook was actually a book comprised of pictures of college students and Google wasn't even a word, it was Leo Burnett who said , "A good basic selling idea, involvement and relevancy, of course, are as important as ever, but in the advertising din of today, unless you make yourself noticed and believed, you ain't got nothin'."
Fast forward 40 years after Burnett's passing, and we find ourselves in the Age of Social Media Marketing, where involvement and relevance are the currency of the land, especially for businesses, small and large. A lot of their money is spent on advertising and marketing in ways that would have seemed alien to someone like Leo Burnett in the days of yore. We've gone from radio spots and periodical ads to targeted brand presence on Facebook, bidding for PPC words, and creating display ads. The advertising times have changed, indeed.
Read more of How Social Networks Influence Online Advertising.
---
September 19, 2011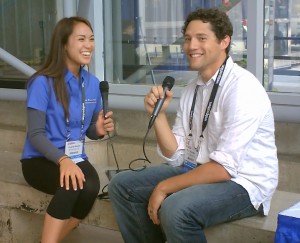 Last Thursday we posted a new episode of our SEM Synergy podcast, this one from SMX East in New York City. While I wasn't able to post about it here on that day (I was knee deep in the final day of liveblogging), the show was mad groovy for several reasons and definitely warrants a […]
---