PPC Archives - Page 2 of 9 - Bruce Clay, Inc. Blog
January 7, 2016
Throughout the year, Digital marketing conferences are held all over the world, from Los Angeles to Paris and everywhere in between. The thousands of SEOs, SEMs, content marketers, social media strategists and business owners who attend these conferences do so for the whirlwind of information, education and networking. Where else but an Digital marketing conference can you learn from the likes of Gary Illyes, Duane Forrester, Rand Fishkin, John Mueller and Bruce Clay all in a single day? 2016 holds more than 100 digital marketing conferences and events and we've updated our Internet Marketing Conference Calendar to help you view them all to start planning your year ahead.
Read more of The Digital Marketing Conference Calendar: 100+ Events Across the Globe, Updated for 2016.
---
December 29, 2015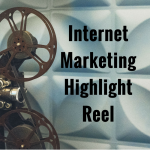 Dear marketing director, business owner, and digital marketing client: It's been a pleasure working to make your website a well-oiled sales machine and useful resource for your customers this year. We spent time tuning up your website to be in line with established marketing best practices. We also followed the search engine's announcements and new guidelines along with global marketing trends to make sure your business received every competitive advantage. To share our thoughts on digital marketing's evolution and productive ways of thinking, we published our findings and recommendations on our blog for all to read.
Looking back on our blog posts of 2015, a story is told – a big picture of Digital marketing today. Let's look at the story of the last year to remember where we are and what's expected of your business (and ours) when serving customers and attracting new ones online today.
Here's our Internet Marketing Highlight Reel.
---
December 17, 2015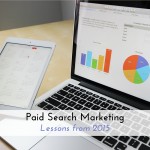 Search engine marketing grew up a lot in 2015. Advertisers began looking beyond Google desktop PPC ads to mobile ads across Google, Yahoo and Bing, as well as new sponsored post opportunities on many major social networks. New ad formats targeted the mobile user specifically, and verticals for automotive, hotel, insurance and other industries sprang up, each with its own specific ad types. Remarketing ads (which display to people who previously clicked on an ad or visited a web property but did not convert) became more prevalent; for instance, remarketing in Bing ads became possible for Search and Shopping campaigns.
Our livebloggers captured news and lots of in-depth information from top paid search experts throughout the year. Here we present the four most popular of those to bring search marketers up-to-speed on 2015 developments in pay per click.
Read more of Paid Search Marketing Lessons from 2015: Our PPC Virtual Conference Recap.
---
December 15, 2015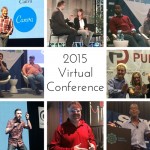 Here on the BCI blog, we publish updates to keep digital marketers current on new tactics and evolving perspectives. To do so, we send livebloggers to major digital marketing conferences so readers can get the 411 from the industry's search marketing, content, conversion and advertising experts. This year, Virginia Nussey and I covered more than 85 sessions live from SMX West, SMX Advanced, SMX East, Pubcon, SEJ Summit Santa Monica and BIA/Kelsey NEXT in Local.
As we wrap up the year, we present an early holiday gift. We're packaging up the most high-impact liveblogged sessions of the year to create a virtual conference you can follow along with each day this week. Or, pick and choose the tracks that interests you. Either way, this virtual conference is your fast track to getting up to speed on what happened in digital marketing in 2015:
• Wednesday, Dec. 16: Content, Social Media & Understanding Your Audience
• Thursday, Dec. 17: Search Engine Marketing, PPC Advertising
• Friday, Dec. 18: SEO Milestones of 2015
Read SEO, PPC & Content Virtual Conference: 2015's Liveblogged Lessons
---
December 4, 2015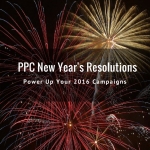 It's that time of year — the time to reevaluate your PPC campaigns in order to improve and strengthen your strategies. In the last quarter of 2015 alone, Yahoo, Bing, Google, Facebook, and Twitter debuted new extensions, features, and targeting abilities that have the potential to spruce up your campaigns well past the New Year. Resolve to read up on the latest advancements to outperform your competitors in 2016.
Read up on your PPC New Year's Resolutions.
---
October 7, 2015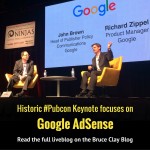 Good morning from Las Vegas! Brett Tabke, Pubcon's founder and this morning's moderator, says this is only the second time that AdSense has been chosen as a Pubcon keynote topic. This is an Ask Me Anything style format and these questions came up from different forums and places including WebmasterWorld forum. The topics in this quick Q&A range from how Google is trying to solve the problem with ad blockers to the just announced Accelerated Mobile Pages project and EU cookie issues.
Our distinguished Googlers, Product Manager Richard Zippel and Head of Publisher Policy Communications John Brown, introduce themselves …
Read the full liveblog.
---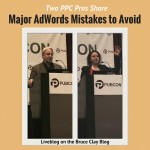 Our own David Szetela takes the stage along with Mona Elesseily to share insights on mistakes that search engine advertisers commonly make. This Pubcon Las Vegas session targeting the paid search crowd is titled "The Top Major AdWords Mistakes and How to Prevent Them." Take in these veteran PPC pros' advice and you may avoid the PPC mistakes that even the most savvy search marketers sometimes make!
Read the full liveblog.
---
October 1, 2015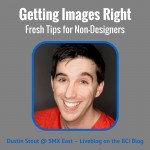 Full disclosure: I am pretty excited for this session, "Getting Images Right in Paid Search." The content team here at Bruce Clay, Inc. makes a lot of images for search and social, both for content marketing and ads. We test a lot of tools, sites and tactics when it comes to designing images. We're pretty good at what we do, but there's always room to learn more — especially from a first class designer like Dustin Stout, the CMO at Weal Media in Los Angeles. Stout does not disappoint.
"Let's put design talk into real world talk. This is for people who are not designers, but use visuals in their marketing," Stout says. Then he proceeds to teach us:
3 facts about modern visual advertising
What are the visual indicators of trust
How to achieve visual trust in your images
Many recommended sites for free photos, design tools and more
Read the full liveblog!
---
September 30, 2015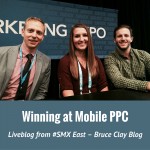 This SMX East session titled "Winning At Mobile PPC (Beyond mCommerce)" promises to take us beyond the "why you have to be on mobile" rhetoric, since that's now a given. Speakers Aaron Levy, Amy Bishop and John Busby will share from their experience (they're all senior-level ad managers) to help advertisers take advantage of mobile user behavior to drive ecommerce. They ask (and answer):
Why mobile doesn't convert like desktop.
Four types of mobile users and what they want.
How to adjust ad radius to increase activity.
What Google AdWords tools help you track conversions from phone calls or other.
Read the full liveblog.
---
Brad Bender, vice president of product management at Google Display Network, delivered a keynote at SMX East 2015. Google VIPs often use the SMX stage to share big announcements, and today was no exception!
Read the full liveblog to find out Google Display Network's announcements and how to use new programmatic advertising capabilities to reach your perfect audience.
---