PPC Archives - Page 4 of 6 - Bruce Clay, Inc. Blog
August 16, 2011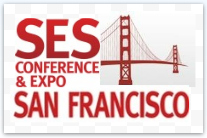 Solo Presentation:
Bill Hunt, SES Advisory Board & President, Back Azimuth Consulting
Ok kids, time to get the live-blogging kinks out and see if I "still got it". It's after lunch and time for some good info to be shared across the IM community. It's been a year since I last did this, so let's see if my fingers can keep up.
Bill says he's going to break up the session a bit, by covering the basics then going into the advanced. The audience is more advanced, so the basics should go quickly.
Read more of Advanced Keyword Modeling.
---
March 24, 2011
Last day, first session. Still without a bagel. Last night, I was assaulted by hail. New York, you are on notice.
However, we've got a couple of sessions today that I picked because they just sounded so different than the norm and I'm actually excited about them. This is the first of them and here's the panel.
* Moderator:
Jeff Ferguson, CEO, Fang Digital
* Speakers:
Paul Szymanski, Search Engine Marketing Manager, Sony Music Entertainment
Clayburn Griffin, Social Media Director, Promediacorp, @Clayburn
* Avi Wilensky is sitting in for the Q&A portion, @aviw
Read more from Music & Search Engine Marketing: Quality Score & The Volume Game
---
January 17, 2011
Have you ever had an encounter with Cambridge Who's Who? Well, I just did. I'm not even sure why I decided to engage with the organization being as though I distinctly remember a giant encyclopedia-like book with profiles of random business people collecting dust in the storage room at my last job … and it was the Who's Who book courtesy of Cambridge.
But it got me thinking about paying for your brand presence. There are three types of approaches to promoting your business brand online. You can:
1. Buy online advertising space through paid search tactics like PPC, banner ads, promoted ads, etc. (you could even go so far as paying for links to help boost your site, although we all know that's a no-no).
2. Go strictly all organic, implementing SEO best practices, participating in social media and so on.
3. Engage in a healthy mix of both, using organic and paid search tactics (minus the Black Hat techniques) to create a well-rounded Internet brand presence.
Read more of Online Branding: Can You Pay to be Successful?.
---
December 2, 2010
With the holiday season well upon us and 2011 right around the corner, I thought I'd sit down with Javier Ruesga, SEM analyst and paid search pro here at Bruce Clay, Inc. to talk about some tips for holiday PPC campaigns and other ideas for year-round ad success.
Read more of PPC for the Holidays: What You Should Know
---
November 17, 2010
Google's strange new fashion site Boutiques.com launched in beta today at prime time before the holidays. For merchants, the concept is similar to pay-per-click ads, with retailers paying when a user clicks through from Boutiques.com to their websites. For users (ahem, women users for the time being), it's a personalized online store aiming to bring targeted clothing, accessories and inspirations for outfits based on your personal style. But what does it mean for search?
Read more from Google Boutiques: One Giant PPC Ad Wrapped in a Bow
---
October 25, 2010
Actually Google's not the only search engine that hates you, but it's probably the only one that matters since it owns roughly 70 percent of the search market. Anyone who has attempted to run an SEO project is aware by now that Google changes things … a lot. So often, in fact, that we're sometimes left questioning whether or not Google really has its users' best interests in mind.
Read more of If You're Reading This, Google Hates You
---
August 19, 2010
Moderator:
Christine Churchill, President, KeyRelevance
Speakers:
Ron Jones, President/CEO, Symetri Internet Marketing
Wister Walcott, Co-founder & VP of Products, Marin Software
Aaron Lauper, adCenter Product Team, Microsoft Advertising
Stacie Susens, Director of Client Strategy and Development, Resolution Media
If you have a chance, I highly recommend reading the blog that covered Andy Beal's Google reputation presentation. Tons of great nuggets of information in his presentation in regards to doing reputation management for your company. However… don't leave before you read this one on Advanced Keyword Research, of course!
For those of you who think keyword research isn't that important, think again. Keyword research is something that can make or break a campaign – paid or organic or even social. Let's see what the panelist have to say about advanced keyword research.
Read more of Advanced Keyword Research — SES San Francisco.
---
June 21, 2010
The new Jabulani soccer ball being used all month during the World Cup is meant to be faster, more accurate and more reliable. But even such noble qualities didn't help the change find acceptance with those playing the game.
In an interview, Italy striker Giampaolo Pazzini said:
"It moves so much and makes it difficult to control. You jump up to head a cross and suddenly the ball will move and you miss it. It is especially bad for the goalkeepers if it means they concede a goal because they can't judge the trajectory."
Sound familiar?
Read more of When the Game Changes, Change With It.
---
April 15, 2010
Raise your hand if you're interested in a free pass to Search Engine Strategies San Francisco? Better yet, enter this contest if you're interested in a free pass to SES San Francisco!
That's right. Bruce Clay, Inc. is handing over a three-day SES SF conference pass to the winner of the Small Biz Discovery Contest. While you're at the conference, you can attend the partnered one-day SEO training with Bruce, too!
To enter the contest, answer the question: What one recommendation would you give to small business owners to improve their online presence? You can go at it from one of three categories: SEO, PPC or SMM.
Read more of Win a Pass to SES San Fran through Our Small Biz Discovery Contest.
---
March 4, 2010
Moderator: Christine Churchill, President, KeyRelevance.com
Speakers:
Rich Devine, Director of Search, ZAAZ
Dennis Hart, Vice President, SE Jones, LLC
Ryan Lash, Vice President, Search, ymarketing
Ian Lurie, CEO, Portent Interactive
My last lunch of SMX West hit the spot. This session is sure to do the same. Dennis is up first.
Read more from Analytics Action Plans For PPC & SEO
---