PPC Archives - Page 4 of 6 - Bruce Clay, Inc. Blog
October 14, 2011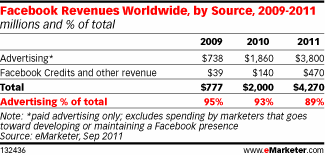 Back when a facebook was actually a book comprised of pictures of college students and Google wasn't even a word, it was Leo Burnett who said , "A good basic selling idea, involvement and relevancy, of course, are as important as ever, but in the advertising din of today, unless you make yourself noticed and believed, you ain't got nothin'."
Fast forward 40 years after Burnett's passing, and we find ourselves in the Age of Social Media Marketing, where involvement and relevance are the currency of the land, especially for businesses, small and large. A lot of their money is spent on advertising and marketing in ways that would have seemed alien to someone like Leo Burnett in the days of yore. We've gone from radio spots and periodical ads to targeted brand presence on Facebook, bidding for PPC words, and creating display ads. The advertising times have changed, indeed.
Read more of How Social Networks Influence Online Advertising.
---
September 19, 2011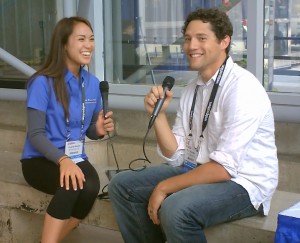 Last Thursday we posted a new episode of our SEM Synergy podcast, this one from SMX East in New York City. While I wasn't able to post about it here on that day (I was knee deep in the final day of liveblogging), the show was mad groovy for several reasons and definitely warrants a […]
---
August 25, 2011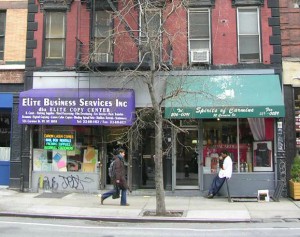 Today on SEM Synergy, I rounded up a PPC power line-up during my time at SES San Francisco. Interviews with paid search specialists Kevin Lee of Didit, Andrew Goodman of Page Zero Media and Jason O'Hare and Will Eisner of WordStream touch upon the increasingly complex state of online advertising today. The landscape navigated by a paid search marketer is undergoing dramatic shifts, as search engines Yahoo! and Bing partnered and with newer social media channels competing for resources and attention.
For small businesses engaged in or newly exploring online marketing, it's a chore to get a working understanding of each channel, the ROI potential and the compound effect of channels interaction with one another.
Read more of Getting SMBs Online – Today on SEM Synergy.
---
August 18, 2011
Here we are wrapping up SES 2011. It's been a great time, lots of hard work and a fair amount of fun to go along with it. Here, we have a panel of peeps in the online advertising sector who will assess the current state of play and how the possibility of convergence may be closer than we think.
Read more of SES San Francisco 2011: View from the Top Keynote.
---
August 16, 2011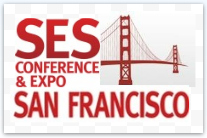 Solo Presentation:
Bill Hunt, SES Advisory Board & President, Back Azimuth Consulting
Ok kids, time to get the live-blogging kinks out and see if I "still got it". It's after lunch and time for some good info to be shared across the IM community. It's been a year since I last did this, so let's see if my fingers can keep up.
Bill says he's going to break up the session a bit, by covering the basics then going into the advanced. The audience is more advanced, so the basics should go quickly.
Read more of Advanced Keyword Modeling.
---
March 24, 2011
Last day, first session. Still without a bagel. Last night, I was assaulted by hail. New York, you are on notice.
However, we've got a couple of sessions today that I picked because they just sounded so different than the norm and I'm actually excited about them. This is the first of them and here's the panel.
* Moderator:
Jeff Ferguson, CEO, Fang Digital
* Speakers:
Paul Szymanski, Search Engine Marketing Manager, Sony Music Entertainment
Clayburn Griffin, Social Media Director, Promediacorp, @Clayburn
* Avi Wilensky is sitting in for the Q&A portion, @aviw
Read more from Music & Search Engine Marketing: Quality Score & The Volume Game
---
January 17, 2011
Have you ever had an encounter with Cambridge Who's Who? Well, I just did. I'm not even sure why I decided to engage with the organization being as though I distinctly remember a giant encyclopedia-like book with profiles of random business people collecting dust in the storage room at my last job … and it was the Who's Who book courtesy of Cambridge.
But it got me thinking about paying for your brand presence. There are three types of approaches to promoting your business brand online. You can:
1. Buy online advertising space through paid search tactics like PPC, banner ads, promoted ads, etc. (you could even go so far as paying for links to help boost your site, although we all know that's a no-no).
2. Go strictly all organic, implementing SEO best practices, participating in social media and so on.
3. Engage in a healthy mix of both, using organic and paid search tactics (minus the Black Hat techniques) to create a well-rounded Internet brand presence.
Read more of Online Branding: Can You Pay to be Successful?.
---
December 2, 2010
With the holiday season well upon us and 2011 right around the corner, I thought I'd sit down with Javier Ruesga, SEM analyst and paid search pro here at Bruce Clay, Inc. to talk about some tips for holiday PPC campaigns and other ideas for year-round ad success.
Read more of PPC for the Holidays: What You Should Know
---
November 17, 2010
Google's strange new fashion site Boutiques.com launched in beta today at prime time before the holidays. For merchants, the concept is similar to pay-per-click ads, with retailers paying when a user clicks through from Boutiques.com to their websites. For users (ahem, women users for the time being), it's a personalized online store aiming to bring targeted clothing, accessories and inspirations for outfits based on your personal style. But what does it mean for search?
Read more from Google Boutiques: One Giant PPC Ad Wrapped in a Bow
---
October 25, 2010
Actually Google's not the only search engine that hates you, but it's probably the only one that matters since it owns roughly 70 percent of the search market. Anyone who has attempted to run an SEO project is aware by now that Google changes things … a lot. So often, in fact, that we're sometimes left questioning whether or not Google really has its users' best interests in mind.
Read more of If You're Reading This, Google Hates You
---