Bruce Clay Blog : Search and Social Conference
December 6, 2013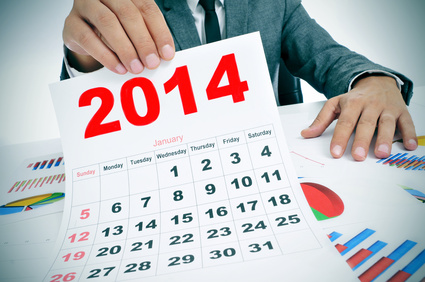 Throughout the year, Internet marketers gather at industry conferences all over the world, from Paris to London to San Francisco to New York. The thousands of SEOs, SEMs, content marketers, SMMs and business owners that flock to these conferences will attest that these conferences are whirlwind of information, education and networking … not to mention fun. Where else but an Internet marketing conference can you learn from the like of Matt Cutts, Duane Forrester, Bruce Clay and Matt McGee in a single day?
Which conferences are you attending this year? In an effort to help you plan, Bruce Clay, Inc. presents the Internet Marketing Conference Calendar — it's your exclusive guide for all the Internet marketing conferences of 2014.
Read more of The Internet Marketing Conference Calendar: Presenting SMX, SES, Pubcon & All the Rest.
---
December 30, 2011
Day 3 of our "Best of Search Conferences 2011″ is upon us, and this post wraps up the series here on our blog. Looking through the coverage, one thing we can say for certain is that there are a ton of enthusiastic, brilliant people in the search marketing community who have a passion for sharing ideas. Thanks to all of them, and special thanks to the conference producers who offer a vehicle for these people to share knowledge with the community. Today's Day 3 coverage is all about exploring thought-provoking topics in the areas of understanding your audience, holistic marketing, online reputation management and branding, plus cutting-edge topics from this year's search marketing events. And don't forget to check out Day 1 and Day 2 if you happened to miss them.
Read more of Best of Search Conferences 2011: Day 3.
---
September 29, 2011
Christi Olson joins us in this session and is director of marketing at Decide. She is going to talk about social search optimization. What is social search? It has layers and layers: Blended search: Paid search Social media Images News Etc. Real-time search: She is talking about Bing real-time search, and that's it's in beta. […]
---
Last day of Search and Social – boohoo. I feel like I just got here! This session welcomes Mike Valentine (@RealitySEO) from Reality SEO talking moving SEO forward. He is a former MySpacer and Demand Media staffer as well as SEO consultant He's going to talk about implementing SEO in client companies, the challenges and […]
---
September 28, 2011
Evan Fishkin (@eFishkin) is from SlingshotSEO says he's going to open up today's last session at Search and Social with a joke: "That's my father" [points to his father, Scott. They both smirk]. He is talking game mechanics today — why people want to participate in games and how marketers can get in on the opportunities […]
---
Ian Lurie (@PortentInt), founder of Portent Interactive in Seattle is up in this session. He is going to be talking about social media and votes and signals for ranking. For more, check out Ian's presentation slides. He starts with a story. Clients call you up and tell you that you're a genius because of fantastic rankings […]
---
Welcome to Day 2 of the Search and Social conference in Hawaii. Yesterday, we did an inner tubing event through an old sugar cane plantation's water ducts. It was very cool. Today, Bruce is going to talk about the convergence of social and search. He starts with a video called Social Media Revolution 3: Until […]
---
September 27, 2011
This session welcomes L.P. Neenz Faleafine (@Neenz) talking building community. Let's get right to it. Step 1 with clients: Do an assessment of the client, interview end user, find out what they want, research the brand, don't assume what you want is what the users want. This is very important if you're a consultant. A […]
---
Becky Carroll, @bcarroll7, founder of Petra Consulting and author of, "The Hidden Power of Your Customer" hosts this session. This talk is about social media and employees [she says the name of the session is misleading]. What she is going to talk about applies to bigger companies but the small company should consider this. According to research, 87 […]
---
Aloha! I'm totally amped up on amazing Hawaiian coffee, so I'm ready for lighting-fast typing. Dennis Yu, on Twitter @DennisYu, talks about how to effectively report social media efforts. He has just informed us that there is no PowerPoint for this presentation. He is showing us a Facebook page for Lane Bryant, a client of […]
---