Bruce Clay Blog : SEO
May 13, 2013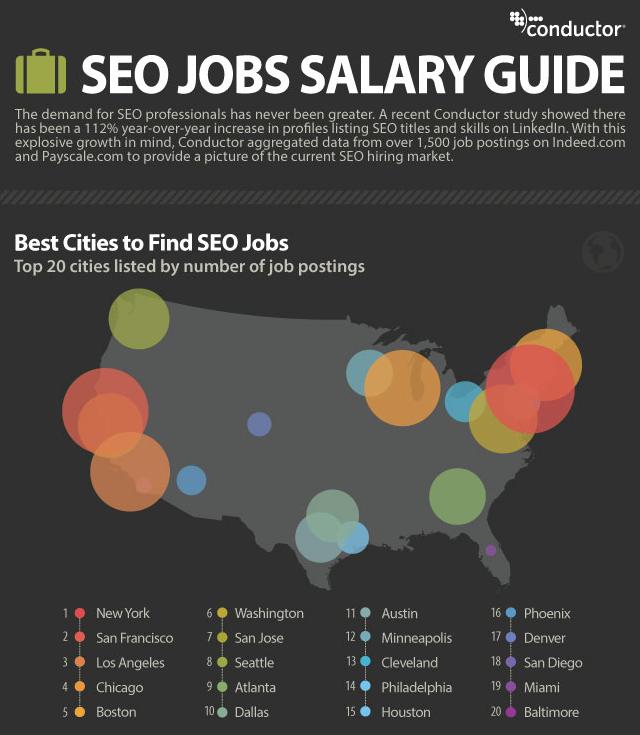 Studies show a 112 percent year-over-year increase in demand for SEO professionals with salaries as high as $94,000, as reported by Conductor, an SEO technology company based in New York. Earlier this month, Search Engine Land surveyed the SEO industry and found that 93 percent of respondents expected their SEO business to grow by the end of 2013. It makes sense, then, that 82 percent of respondents also reported that plan to hire additional SEO staff this year. It's a good time to be an SEO analyst.
Read more of It's a Good Time to Be an SEO Analyst.
---
May 1, 2013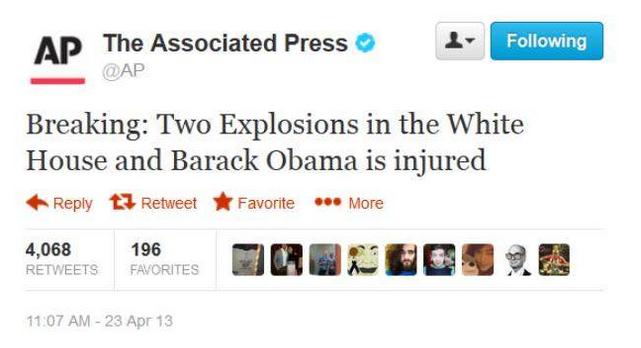 In terms of SEO, the biggest damage a hacker can do is inject links into your site in order to steal traffic for his or her own site. Such black hat practices can result in your own site losing ranking or earning malware warnings which will certainly dissuade potential visitors from proceeding to your site.
"You need to be really, really careful," says Bruce. "Hackers can install bad links onto your site that no one can see. But the search engines will see the bad links and the (unwitting) site owner will be penalized."
---
February 4, 2013

Google has crossed over to theatrical arts. Over the weekend, I caught a one-man show led by Craig Ricci Shaynak in Los Angeles at Theatre Asylum called: "I Am Google." And this time, Google wasn't just a search engine; Google was a dude in a bachelor pad.
With a cool mix of improv, performance and audience participation, this show had everything from Google's nerdy counterpart, Bing, to his ex-girlfriend Twitter and his crush on Siri.
Without giving too much away, I'll let you in on a little of the fun.
Read more of Turns Out, Google Is A Dude.
---
October 3, 2012
Couple observations about the conference: 1) Gluten-free chocolate cake! I also noticed vegan and kosher options. Very cool. 2) Roaming nuns! Yes, folks, search has officially gone mainstream. Some very lovely sisters were roaming the expo halls looking for Web marketing services.
That's a great segue into personas, right? Who are the people in your community and how can you market to them? You can follow Twitter chat om this session at #22b.
---
October 2, 2012
We just covered which SEO metrics are important to track in the last session. Now we're talking technical SEO metrics. So, are you ready to get all jiggy with yummy tech metrics? Me too. You can follow tidbits from this session at #12b on Twitter.
---
Hello, New York! I love this city. Waking up to the sounds of a bustling street makes me all warm and fuzzy. For this session, you can look at the Twitter hashtag #11b.
---
August 15, 2012
The hour to follow will probably be the highlight of the conference. The SES San Francisco audience have been treated to a surprise Q&A keynote from Google's Matt Cutts. Despite it not being on the conference schedule it's a large, packed house.
Search and Google evolve. Go to g.co to sign up for a limited test of gmail in search results. Results from your gmail will be collapsed so someone looking over your shoulder won't be able to see the email. They've been testing it in-house for a while now – that's Matt's response to Mike's comment that it's a little scary.
Knowledge Graph is Google's attempt to make search faster. They've added results for queries like [California lighthouses] and [Tom Cruise movies]. Matt's group used to be "search quality" and now it's "search knowledge" because that's what they're trying to deliver.
Read more of Matt Cutts and the Search Dream Team Pop-Up Q&A.
---
August 9, 2012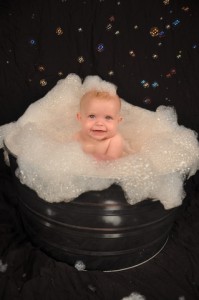 Stale content got you down? When was the last time your website got a little TLC?
If you've been putting off a website refresh, stop it already. The time is now. And here's how.
Define conversions: You may already have done this at some point but it's worth doing again — from scratch. List the conversions you want performed on your site and then compare that list to your previous site goals. Maybe they've changed. Maybe you forgot about something that you needed to be reminded of. If you didn't have a list of conversions as part of your website strategy from before, now you do. Let it guide your site design and content offerings.
Read more of Keep It Fresh: Steps for Updating Your Website Content.
---
July 27, 2012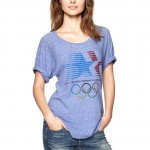 Looking for the start time of tonight's opening ceremonies broadcast for the Olympic Games, I ended up getting my info from LATimes.com.
After reading about the spectacle in store tonight, I thought about how stoked the news site must be to land my traffic. And how SEO smart they must be. I wondered what they were doing to be among the top ranked results for those looking for info on the opening ceremonies. And why did I choose that link among those listed?
Read more of Marketing Gold: Opportunities in the Summer Olympics.
---
July 25, 2012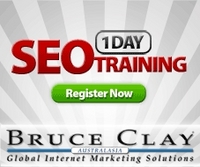 Bruce Clay Australia's Sam Makkouk works closely with clients seeking the knowledge to establish an SEO-friendly company culture. He says:
"Bottom line: enterprise is interested in the ROI case for spending their limited budgets on digital. The training provides them with the necessary knowledge to understand how to undertake proper white hat techniques and ultimately the opportunity in doing so. We show them the opportunity and then give them the required knowledge and tools to capture it."
Read more of SEO Training in Australia Sets the Stage for Enterprise SEO Success.
---