SEO Archives - Page 2 of 14 - Bruce Clay, Inc. Blog
March 12, 2015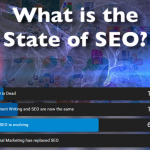 Bruce Clay shared his marketing insights on SEO, branding and social media yesterday on "Social Media Today Power Talk," a monthly digital marketing show hosted by David Amerland. Amerland is the author of many digital marketing books, including "SEO Help: 20 Semantic Search Steps," "Google Semantic Search," and "Google+ Hangouts for Business," and a stand-out Google+ influencer with more than 350K followers. Watch the entire show above or read on for highlights, including Bruce's thoughts on:
The evolution of SEO
Why some people think SEO is dead
The necessity of planning 2-5 years ahead
The cube theory
Making your team work as a team
The effect of social buzz on ranking
---
March 4, 2015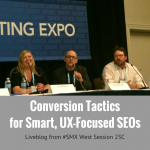 At this SMX West session, our esteemed speakers talk of conversion SEO, emphasizing that the role of SEO doesn't end at getting traffic to the site. Once you have the fish on the line, then what? As one speaker says, "Think about SEO not as search engine optimization but as search experience optimization." Consider search as bigger than just search engines and get UX recommendations through streamlining the checkout process to surveying search visitors. Speakers on this panel: Mark Munroe, founder of SEORadar; Matt Storms, SEO at MattStorms.com; Lisa Williams, president and founder of Sustainable Digital Marketing.
Read the full liveblog to learn how to do "search experience optimization."
---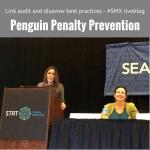 In this SMX West session you'll learn how to assess whether or not your site has been affected by manual link penalties or by the Penguin algorithmic link penalty. You'll also learn how to do backlink analysis with recommended tools and how to request link removals. Read the full liveblog coverage of presentations by Marie Haynes, Rae Hoffman and Sha Menz.
---
March 3, 2015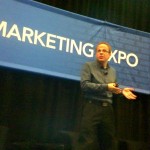 Have you had to deal with last minute changes for designers? Or change 302s to 301s, resulting in more work for IT? All this extra work stems from not knowing the importance of minutiae and how these small things affect SEO. It's the SEO's job to train other teams. Explain to the designer why it matters to have text vs. text in an image and to have alt text. Explain the the IT team the importance of a 302 vs. a 301. To the data team, explain the importance of page-level data and parameters at a page level.
They're owned by different business channels, like engineering, IT, social media, copy, design and project managers. Everyone in an organization needs to know what matters to Google. Yes, everyone.
Read this liveblog coverage of tactics shared by Micah Fisher-Kirshner, Senior SEO Manager at Zazzle Inc, to get a whole organization working to accomplish SEO initiatives.
---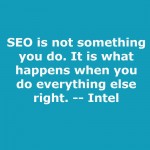 Intel is a Fortune 50 company present in 63 countries with 110,000 employees — in other words, they have a large global footprint. Today, in the SMX West session "Extending the Value of Search Beyond Your Website," Digital Intel Digital Marketing Manager, Laura Ann Mitchell, and Global Strategies Sr. Vice President, Ken Shults, will discuss how Intel approaches SEO.
Read all of Intel's SEO Philosophy – #SMX West Liveblog
---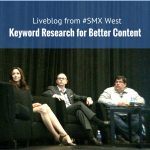 This report from SMX West 2015 takes place on Day 1 of the conference. Session moderator Matt McGee prefaces the presentations with a reminder that the poor keyword has been under attack with things like [not provided] and others. Later today, there will even be a session called "The Keyword Is Dead." This session's speakers would disagree with that. The presentations by Mindy Weinstein of Bruce Clay, Inc., Gene Skazovski of Tongal, and Bill Hunt of Back Azimuth will highlight three parts of the research process for keywords.
Read more of Keyword Research for Better Content & Audience Engagement
---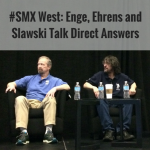 Direct answers — threat or opportunity? Three of digital marketing's brightest minds — Eric Enge, Bill Slawski and Ehren Reilly — dig into this hot topic in today's first SMX West session: "The Growth Of Direct Answers: How Should SEOs React?"
Read: How SEOs Should Deal with Direct Answers: Eric Enge, Bill Slawski and Ehren Reilly Discuss
---
February 24, 2015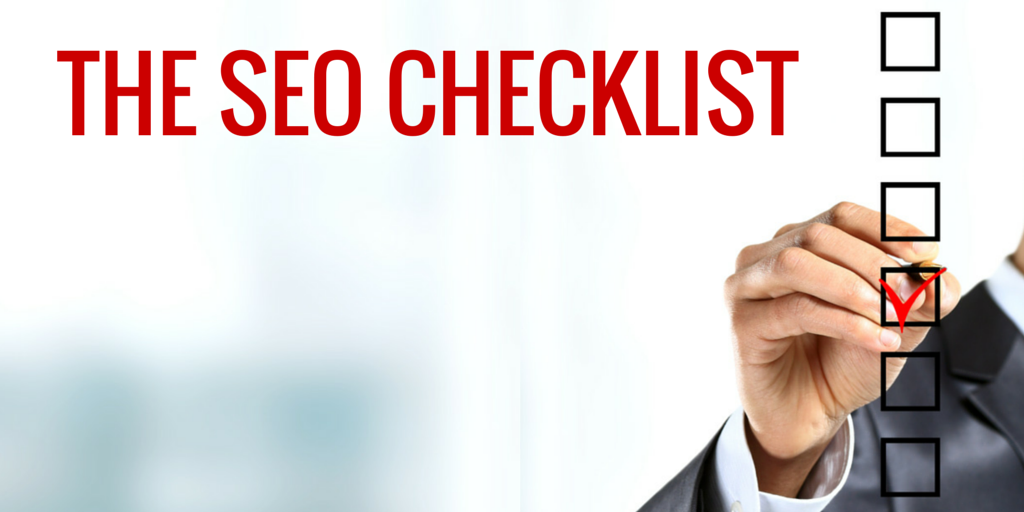 If you're just getting the hang of all the things that go into an optimized website, there's no doubt the list can be overwhelming. In Bruce Clay, Inc.'s SEO Training course, we offer students an SEO checklist as one of the many take-home materials.
Here, we'd like give you an excerpt of the SEO checklist. While not exhaustive, many people find it's a great accompaniment to their SEO projects.
Read more of SEO 101: The 29-Point SEO Checklist.
---
February 4, 2015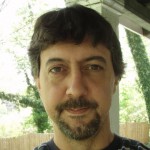 We're gearing up for Search Marketing Expo (SMX) West 2015 with interviews of key speakers in our SMX West Speaker Series. Today we welcome Bill Slawski, president of SEO by the Sea and director of Search Marketing at Go Fish Digital. 
An SEO for nearly 20 years, Slawski has major experience and knowledge to bring to the table. Slawski takes a technical approach to SEO, unafraid to pore over search engine patents to reveal the gears and levers powering search engine algorithms and technologies. He's written more than 1,000 blog posts and is a regular speaker at major industry conferences. SMX West attendees can catch him speaking on March 3 at 9 a.m. in "The Growth Of Direct Answers: How Should SEOs React."
For site owners and SEOs, there's a question of whether Google's direct answers are stealing their clicks and credit. The SEO industry is facing an evolution as marketers must extract opportunity from the new answer-box-filled SERP. Bill Slawski is just the SEO to help guide us to the possibilities.
Read SEO by the Sea's Bill Slawski on the Google Direct Answers.
---
February 2, 2015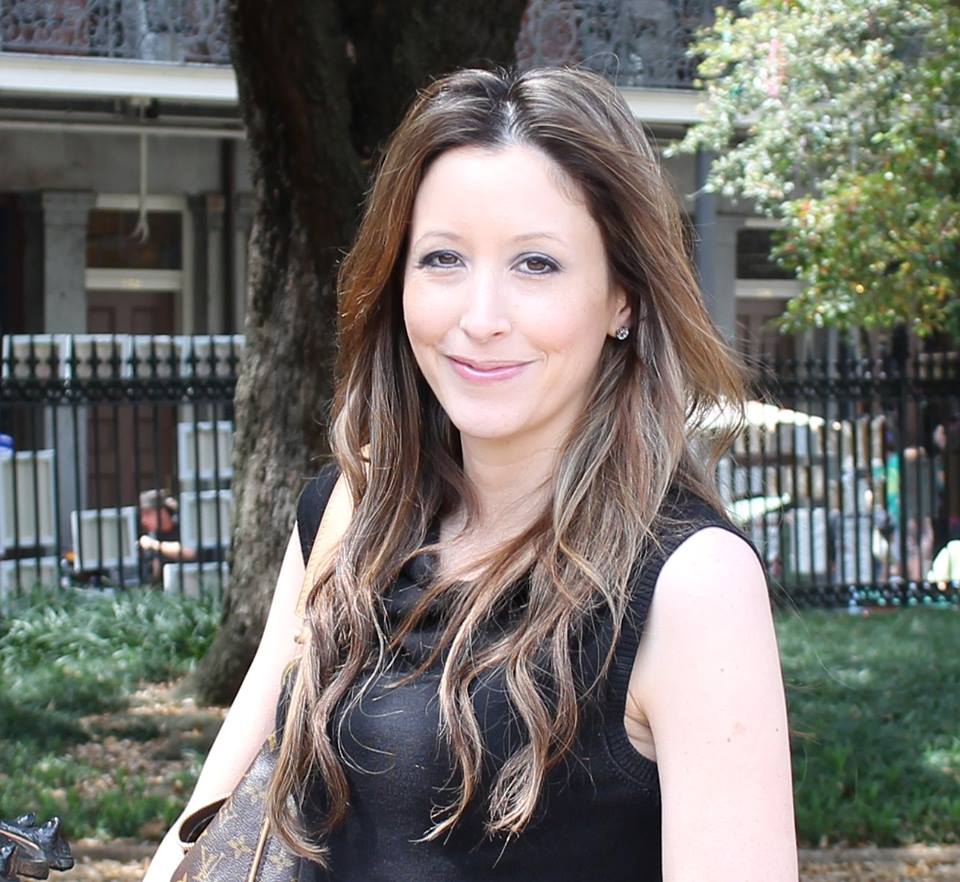 The Search Marketing Expo (SMX) West Speaker Series continues with Mindy Weinstein — Bruce Clay, Inc.'s own director of training. Alongside Bruce Clay, Weinstein leads the acclaimed SEOToolSet® Training and speaks on the latest digital marketing trends at major industry conferences, including SMX, Pubcon and others.
Audiences are in for a treat when she takes the SMX West stage on March 2 for "Keyword Research for Better Content & Audience Engagement." Her presentation, entitled "Becoming a Mind Reader First," will focus on the steps digital marketers should take — before wielding their favorite keyword research tools. Weinstein will discuss how to use customer and prospect data to begin a keyword list.
Jump into Weinstein's interview and discover her thoughts on what's missing from keyword research, plus the most common SEO questions she encounters, her top tips for creating content, insight into SEO tools, her thoughts on social media and more. .
---