SEO Archives - Page 2 of 15 - Bruce Clay, Inc. Blog
May 29, 2015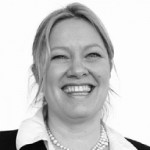 Between conferences and clients, Lisa Williams — a woman who needs no introduction in the SEO community — has been hard at work on her first book, "When Everybody Clicks: Sustainable Digital Marketing," will be available on June 2. In fact, "When Everybody Clicks" will be available for free download June 2–5.
In writing this book, Williams interviewed more than 60 digital marketing thought leaders, including Bruce Clay, Eric Enge, and Michael King. The aim of this passion project? To understand how relationships impact the technology industry. We turned the tables on Williams and asked her to answer our questions in this exclusive interview. Williams, who is speaking at SMX Advanced next week, reveals lesson learned while writing "When Everybody Clicks" and talks about digital marketing priorities and Google's mobile-friendly update.
Read the full interview!
---
May 19, 2015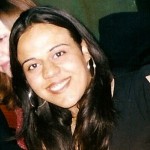 Inbound marketer Purna Virji has been honing her CRO game for more than eight years. In that time she has become one of the industry's most prominent experts focused on conversion through her column at Search Engine Watch and her speaking engagements at SMX, Affiliate Summit, and the ecommerce conference eTail. When she speaks at the conversion-focused SMX Advanced session "Conversion Rate Rockstars," her tips will revolve around ways to drive your efforts with data. In advance of SMX Advanced, we asked Virji to share some next-level conversion optimization advice to help digital marketers expand their field of knowledge. In this interview, Virji looks at:
What useful qualitative data (data you can't put a number on) can be used to inform conversion optimization
Myths of conversion optimization that could be holding you back
How to use PR and traditional marketing in conversion optimization efforts
Conversion and usability obstacles unique to the mobile experience
Read the full interview here!
---
May 12, 2015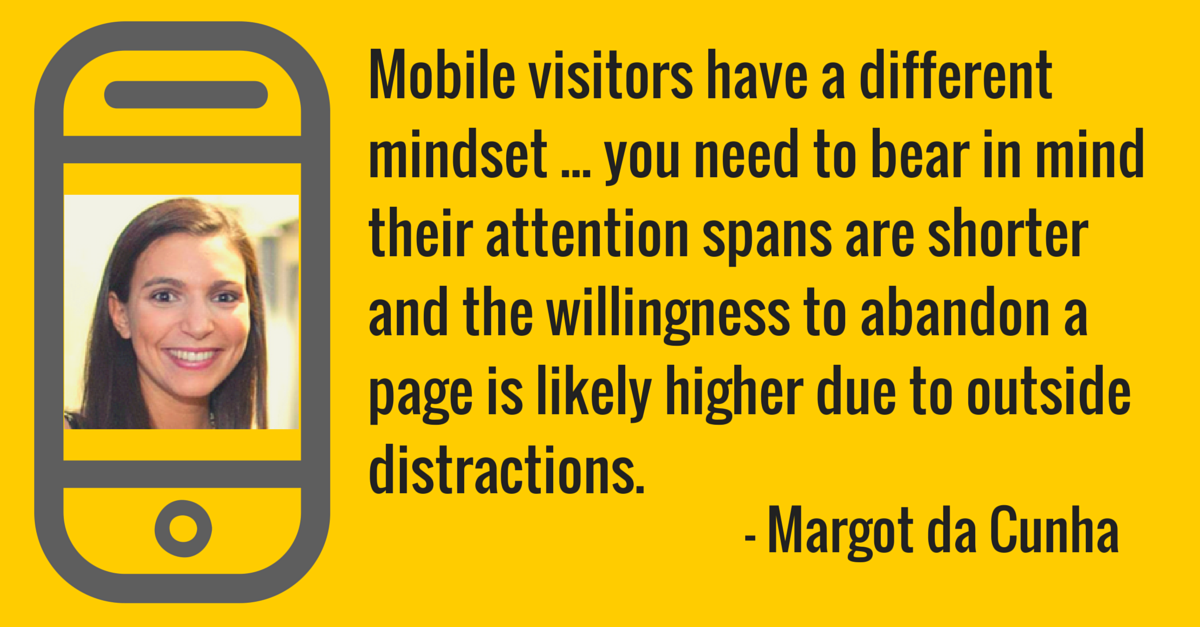 "Everyone's been preaching the importance of having a robust mobile marketing strategy for the past seven years or so, and although we all know this, a lot of us still decided to put mobile on the backburner. Now that 'Mobilegeddon' is upon us, and Google is constantly telling us how important mobile 'micro-moments' are, marketers are being forced to act — 2015 could turn out to be the actual 'year of mobile,'" said SMX Speaker and WordStream Content Marketing Specialist Margot da Cunha.
When SMX Advanced hits Seattle next month (June 2-4), mobile-friendliness will be addressed from every angle. Da Cunha will take the stage alongside Lisa Williams and Phoebe Hanley in "Converting the Mobile Visitor." They will discuss the best ways to attract and convert mobile users, and share strategies on text ads, display ads, click-to-call offers, targeting by device and location, and demographic research. Today, da Cunha gives us a sneak peak of what's to come in her SMX presentation!
Read more of Mobile Marketing: How to Convert the Mobile Visitor.
---
May 8, 2015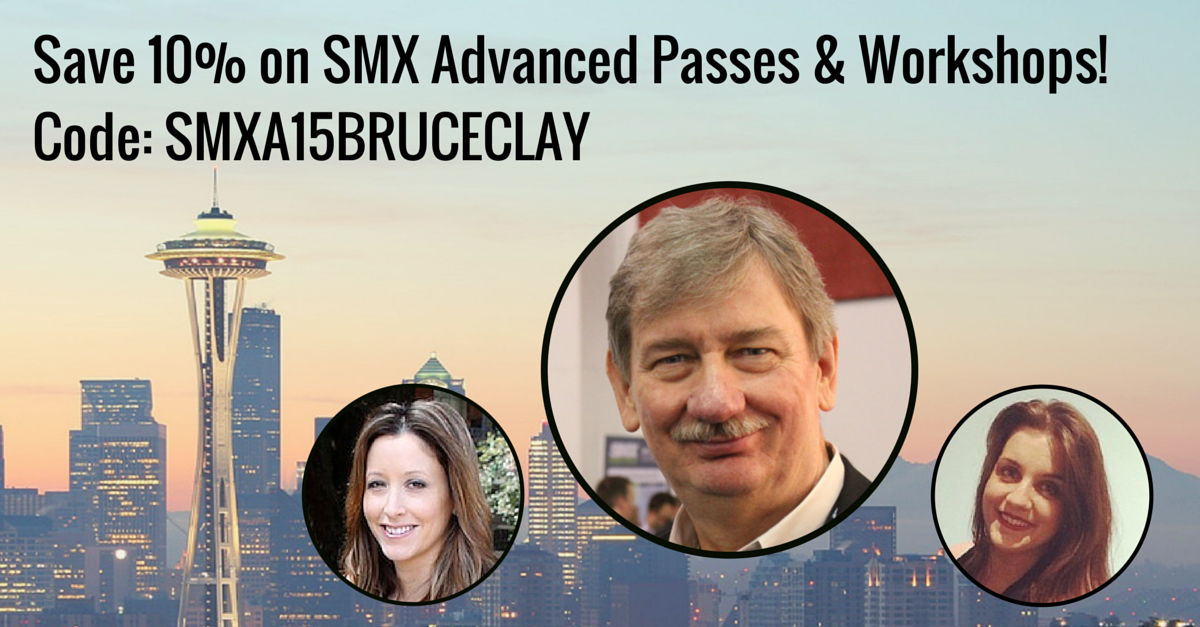 Less than 90 tickets remain for Search Marketing Expo (SMX) Advanced 2015! If you're planning to register for the must-attend event, hurry — because it looks like it's about to sell out for the ninth year in a row. When registering, save 10 percent on all passes and workshops with our discount code: SMXA15BRUCECLAY.
If you're looking for next-level search marketing education and networking, this is the conference you don't want to miss. Industry elite gather here to share advanced technical knowledge and tactical tips for search engine optimization, paid search and social media marketing. I'll be on the scene liveblogging. Read on to see where you can meet Bruce during the conference and see our liveblog schedule.
---
April 28, 2015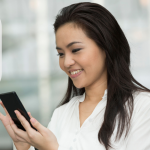 Are you a hands-on small business owner managing your own digital marketing grappling with Google's April 21st mobile-friendly update? We're here to help. This article is your go-to guide for dealing with the aftermath of Google's April 21st update. We're one week out from Google's latest major algorithm update and that means it's time to dive into data and plan ahead — because even if the mobile-friendly update boosted your mobile traffic, we know search engine optimization is never complete.
Read on for post-April 21st advice! This guide discusses everything a hands-on business owner needs to know about improving your website's appearance in mobile search results:
Creating a mobile baseline report in Google Webmaster Tools
Learning how to determine how your site was impacted
The mobile-friendly label vs. other SERP annotations
How to edit the new mobile breadcrumb URLs
Read more of The Comprehensive Mobile-Friendly SEO Guide for Business Owners Post-April 21st.
---
March 27, 2015
Google's Feb. 26 announcement that the search engine will now "surface content from indexed apps more prominently in search" is significant news for SEOs. If a user has downloaded your app, your app content can get a ranking boost in their SERP — and if a ranking boost is on the table, it definitely makes an SEO stop and consider the possibilities.
On average, people install 26 apps on their phone … but there are more than 1.3 million apps in the app store. And we know that 5 percent of apps drive 92 percent of all app downloads. Moral of the story? Apps are a very competitive space, and before any coding begins, it's important to determine whether or not an app is worth the investment for your business.
Read more of Apps: The New SEO Frontier?
---
March 12, 2015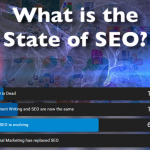 Bruce Clay shared his marketing insights on SEO, branding and social media yesterday on "Social Media Today Power Talk," a monthly digital marketing show hosted by David Amerland. Amerland is the author of many digital marketing books, including "SEO Help: 20 Semantic Search Steps," "Google Semantic Search," and "Google+ Hangouts for Business," and a stand-out Google+ influencer with more than 350K followers. Watch the entire show above or read on for highlights, including Bruce's thoughts on:
The evolution of SEO
Why some people think SEO is dead
The necessity of planning 2-5 years ahead
The cube theory
Making your team work as a team
The effect of social buzz on ranking
---
March 4, 2015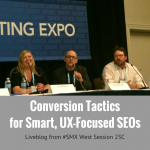 At this SMX West session, our esteemed speakers talk of conversion SEO, emphasizing that the role of SEO doesn't end at getting traffic to the site. Once you have the fish on the line, then what? As one speaker says, "Think about SEO not as search engine optimization but as search experience optimization." Consider search as bigger than just search engines and get UX recommendations through streamlining the checkout process to surveying search visitors. Speakers on this panel: Mark Munroe, founder of SEORadar; Matt Storms, SEO at MattStorms.com; Lisa Williams, president and founder of Sustainable Digital Marketing.
Read the full liveblog to learn how to do "search experience optimization."
---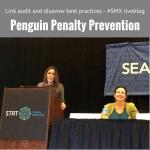 In this SMX West session you'll learn how to assess whether or not your site has been affected by manual link penalties or by the Penguin algorithmic link penalty. You'll also learn how to do backlink analysis with recommended tools and how to request link removals. Read the full liveblog coverage of presentations by Marie Haynes, Rae Hoffman and Sha Menz.
---
March 3, 2015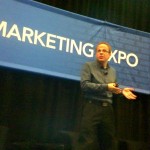 Have you had to deal with last minute changes for designers? Or change 302s to 301s, resulting in more work for IT? All this extra work stems from not knowing the importance of minutiae and how these small things affect SEO. It's the SEO's job to train other teams. Explain to the designer why it matters to have text vs. text in an image and to have alt text. Explain the the IT team the importance of a 302 vs. a 301. To the data team, explain the importance of page-level data and parameters at a page level.
They're owned by different business channels, like engineering, IT, social media, copy, design and project managers. Everyone in an organization needs to know what matters to Google. Yes, everyone.
Read this liveblog coverage of tactics shared by Micah Fisher-Kirshner, Senior SEO Manager at Zazzle Inc, to get a whole organization working to accomplish SEO initiatives.
---