SEO Archives - Page 2 of 17 - Bruce Clay, Inc. Blog
October 1, 2015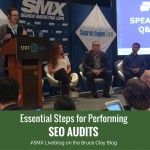 An SEO site audit lays the groundwork for everything an SEO does to ensure maximum search visibility. This SMX East session covers the most important audit tactics and best practices for making sure your SEO efforts are having the optimal impact on a site's performance.
Read the liveblog: Essential Steps for Performing an Effective SEO Audit
---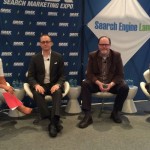 The second largest search engine is YouTube, which is where your videos should be placed and properly optimized. This information-rich SMX East session gives you practical tips on how to master video marketing in the YouTube wonderland.
Read the session liveblog to find out more.
---
September 30, 2015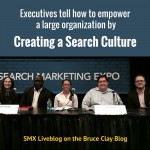 How can you create a culture that's on the same page with SEO objectives? How can you get IT on your side? What does it take to influence the C-suite to back digital marketing needs?
Glean from the experience of three major companies in this liveblog of an SMX East session titled "Empowering Your Organization with a Search Culture." Executives from Verizon, Comcast and Pernod-Ricard shared some of their insights, challenges and strategies when it comes to creating an SEO-aware search culture for a massive brand.
Read the liveblog: Creating a Search Culture in a Large Organization
---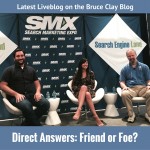 If your site gets featured in Direct Answers in search results, it can really boost traffic to your site. Don't think of them as the enemy, but as a friend!
So say Eric Enge, Ehren Reilly and Amber Fehrenbach, who presented their key insights into Direct Answers at an SMX East session. Sharing data and examples straight from their agencies/brands, they showed:
How Direct Answers is growing
Benefits of being cited in a Direct Answer
Advice for getting featured in Google Direct Answers
Preferred tools to help optimize
Which types of businesses lose
Read the liveblog for all the research and insights.
---
September 29, 2015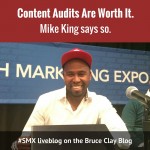 Content audits are worth it.
Or so says Mike King (@IPullRank). He's diving into content audits in "Perfect Starts: How to Get More of the Right Traffic" at this SMX East 2015 session. Fair warning: he has a lot to say, and he talks fast — this liveblog captures the highlights.
Read more of the liveblog (and slides) for Content Audits Are Worth It
---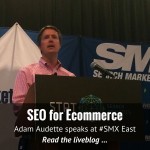 SEOs working on ecommerce sites face particular challenges and require some specialized know-how. At SMX East, speaker Adam Audette (@audette), the SVP of organic search at Merkle, reached out to SEO-savvy ecommerce-minded marketers in this short but fact-packed session on SEO for ecommerce sites.
As SEO marketers today, we need to be familiar with everything. However, there are two major pillars of SEO: the technical side and the audience side. Here are some of the main issues of each that relate to ecommerce sites.
Read the liveblog of SEO for Ecommerce: What You Need to Know
---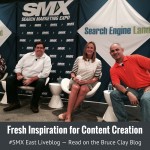 Looking for fresh ideas for content creation? Casie Gillette, Bill Hunt and Grant Simmons shared innovative ideas and examples of how to maximize engagement by creating content that really grabs your users. Read on to discover new content insights (that you haven't heard before!) from SMX East's "Content, Keyword Research & The Art of Audience Engagement."
Read the liveblog coverage.
---
September 17, 2015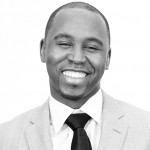 iPullRank founder Mike King joined me for a lively interview this morning, sharing key insights into digital marketing including:
Why thinking about keywords is "a distraction"
The value of keyword research
His favorite lead generation tactic
Challenges in working with high-stakes brands
This morning's 13-minute interview is jam-packed with SEO goodness — and it's just a taste of what's to come when King delivers talks at Pubcon Las Vegas and SMX East later this month. Check out the interview!.
---
September 14, 2015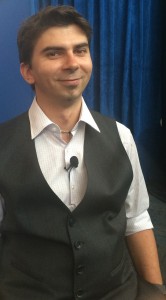 Google Webmaster Trends Analyst Gary Illyes joined Bruce Clay for a candid chat about topics vital to SEO, including content for mobile, Gary's dream of a world where everyone employs HTTPS, and the reality of the Phantom updates — plus plenty of talk about penalties and algorithm updates.
Here are key highlights right off the bat:
Panda updates will come slow with refreshes and Penguin updates will happen in real time
HTTPS can be seen as a tiebreaker between otherwise equal sites
Phantom was a core algorithm change
Google considers Panda part of the core algorithm now and does not think of it as a penalty
We are "months away" from the next Panda update
Watch the entire interview and/or read the transcript!
---
September 11, 2015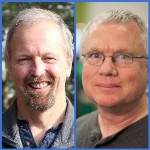 Do you want the latest research on Direct Answers from Eric Enge? Want to hear early-adoption evangelist Mark Traphagen's thoughts on the newest video chat technologies like Blab.im? Then you've come to the right place. The impressive Stone Temple Consulting duo took a break from their busy schedules to join me for a live Hangout on Air. It was the latest in a series of interviews with key speakers as we gear up for SMX East and Pubcon; we've been joined by Rand Fishkin, Danny Sullivan and Ginny Marvin, and we have Google's Gary Illyes joining Monday.
In addition to Direct Answers and Blab.im, Enge and Traphagen shared their insights on:
Personal brand building and how to use individual trust to boost brand trust
The future of Google+ now that hangouts and photos stand on their own
What's different about the latest edition of "The Art of SEO"
What content should do, and why marketers can't afford to be afraid
Click through to watch the interview or read the transcript.
---