SEO Archives - Page 3 of 23 - Bruce Clay, Inc. Blog
April 22, 2016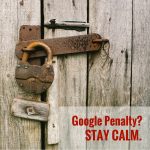 Penalties for links usually focus on the inbound kind. So Google's recent spate of manual actions against websites for having "unnatural artificial, deceptive, or manipulative outbound links" was a surprise to many.
This time, the search engine targeted sites linking out because the links looked like an attempt to boost the destination sites' rankings in search results. Google took action by devaluing all of the linking site's links as untrustworthy.
But there were warning signs from Google that penalties loomed …
In this post by our VP of organic search operations and former search engine rep Duane Forrester, you'll find out:
What Google posted a few weeks before the penalties came down.
How not to overreact to the Google penalties
What to do to clean up links in your product reviews and other pages, and
What this move might foretell
Click to read the article.
---
April 15, 2016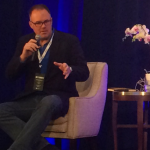 Search Engine Journal hosted an exclusive event limited to 150 digital marketers. The second annual SEJ Summit featured eight industry leaders from companies including Google, Microsoft, LinkedIn and Disney.
Several key themes that emerged from the exclusive day-long event in Santa Monica:
Think of your users as humans. You're not an SEO optimizing for a user, but a person optimizing for another human.
We live in a multiscreen world. You never know where someone will be interacting with your content. #ResponsiveDesign
Accelerated Mobile Pages (AMP) is gaining momentum and regardless of your industry you need to be ready to implement.
Read the full report!
---
March 25, 2016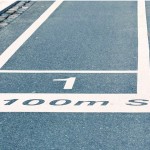 You probably know that page speed is a search engine ranking factor. (Hello, Google AMP initiative?) Not only will the users of your site have a better experience, but a faster loading page gets plus points when Google or Bing are ranking it. So SEOs use tools that help them find ways to optimize the page load time, like GTMetrix, Google PageSpeed Insights and YSlow.
Of course, there's always that one SEO analyst who wants to know why the recommendations are made to defer JavaScript parsing, reduce cookie size, or leverage browser caching.
And actually, now that you mention it, there is value in taking a step back and describing the process of page loading, whether by a browser or a search engine, and what the page speed improvement recommendations address. Read "Page Speed Issues Overview for SEO."
---
March 17, 2016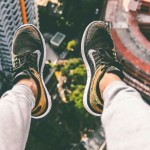 Generally speaking, Google's April 2015 mobile-friendly algorithm update (dubbed "Mobilegeddon" by the SEO industry) was sort of a bust. Months of talk about an organic ranking boost to mobile-friendly, aka mobile SEO compliant, websites turned out to be mostly hype.
While it did spur many sites to make their sites better for smartphone users, there was not a lot of movement across mobile search engine results pages, especially at the top of SERPs. And the mobile-friendly "boost" was ultimately implemented as a tiebreaker among sites that were deemed to have equal ranking strength — a condition that rarely occurs.
Another mobile ranking boost announcement has just come out of Google. The announcement says that they will be increasing the effect of the mobile friendly ranking signal in May of this year.
Read more about the coming change …
---
March 3, 2016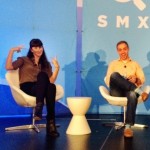 In SEO we focus a lot on Google, but app developers have a special need to get their app content to show up in Apple Search as well as Google.
Take a crash course on Apple Search and Universal Links, the latter of which are used to get your iOS and Android apps to show up in Google search.
Here's What You Need To Know About Apple iOS App Search & Universal Links #SMX.
---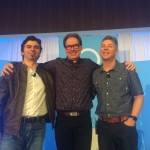 Google Software Engineer Paul Haahr has been at Google for more than 14 years. For two of them, he shared an office with Matt Cutts. He's taking the SMX West 2016 stage to share how Google works from a Google engineer's perspective – or, at least, share as much as he can in 30 minutes. After, Webmaster Trends Analyst Gary Illyes will join him onstage and the two will field questions from the SMX audience with Search Engine Land Editor Danny Sullivan moderating. Read the liveblog of this can't-miss session!
---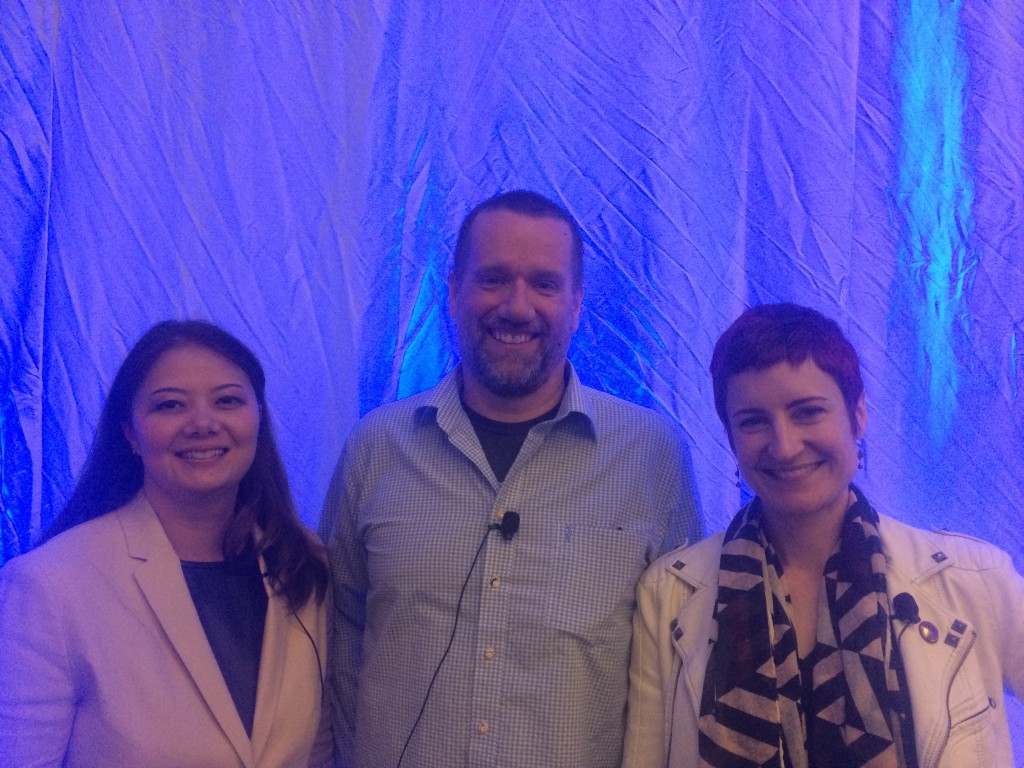 Adria Kyne, Jeff Preston and Sharon Conner are SEOs with unique perspectives — they oversee search engine optimization for major companies (Vistaprint, Disney and Autodesk, respectively). In a roundtable discussion moderated by Chris Sherman, these three SEO savants answered questions from the SMX West 2016 audience. Read on to discover what these major brands have to say!
---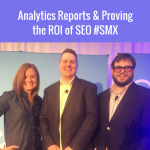 STOP READING if you're not interested in uber-useful charts. Or proving the ROI of SEO to decision-makers. Or insights into how Bing is thinking about search engine optimization — because that's what you're in store for if you read this liveblog of this analytics-minded SMX West 2016 session, featuring:
Ryan Jones, Manager Search Strategy & Analysis, SapientNitro
Erin Everhart, Lead Manager, Digital Marketing – SEO, The Home Depot
Derrick Wheeler, Sr Product Intelligence Manager, Microsoft
Still interested? Read our liveblog Analytics Reports & Proving the ROI of SEO #SMX.
---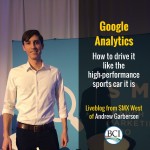 You're using Google Analytics, but, as the SMX West audience just learned from speaker Andrew Garberson, you're merely scratching the surface of the tool's usefulness in your work life.
First, a story. Your 80-year-old neighbor gives you a call and says that he wants to buy an electric car. He mostly just drives to the grocery store and around town, and everyone agrees he should probably stop riding around town on his bike.
You think of a list criteria for a good car for him: safe, efficient, a good warranty. He drives home in a Tesla, and yes, this meets all the criteria, but it's a little more than that. It goes 0-60 in 2.8 seconds.
Google Analytics is like the Tesla. It's a sports car and we're driving it like we've got the emergency brake on. Let's drive it like the high performance machine it is.
---
March 2, 2016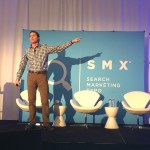 There's an invisible web. Just because it's out there doesn't mean the search engine can see it and attribute it correctly. The invisible web is a concept that was introduced in Chris Sherman and Gary Price's "The Invisible Web" in 2001.
In 2013, search marketers saw a big spike in direct referral traffic. Our speaker Marshall Simmonds (@mdsimmonds), Founder and CEO, Define Media Group, Inc. explains what is causing dark search and social traffic, traffic with no referrer data in analytics. Search marketers need to protect their budget by understanding it and explaining it to non-technical people.
---