SEO Archives : Page 3 of 11 : Bruce Clay Blog
March 12, 2014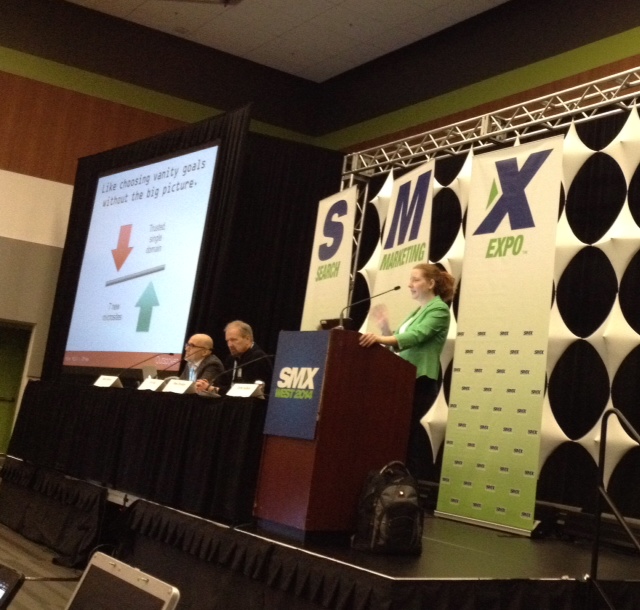 In this SMX West presentation, search marketing experts Rhea Drysdale (CEO of Outspoken Media), Eric Enge (CEO of Stone Temple Consulting) and Mark Munroe (director and SEO of Trulia.com) packed in a ton of valuable advice covering:
– What makes a great website
– How to invest in strategy, not tactics
– How to embed "SEO intelligence" throughout an organization
– 3 steps to becoming a better in-house SEO
– How to build an earned online reputation
– 10 one-liners that can frame your SEO strategy
Read all of their insights in Long-Term SEO: How to Win for Years, Not Days (SMX Liveblog)
Drysdale, the CEO of +Outspoken Media, clarified that SEO is by no means dead and revealed the characteristics of a great, long-term brand.
Munroe, the Director and SEO of +Trulia, shared ways in-house SEOs can be even stronger and noted that link building is still incredibly important for SEO.
Enge, CEO of Stone Temple Consulting, stressed the importance of maintaining a forward-facing point of view at all times because SEO is a constantly shifting landscape. He also talked about the vital importance of reputation and trustworthiness.
---
March 10, 2014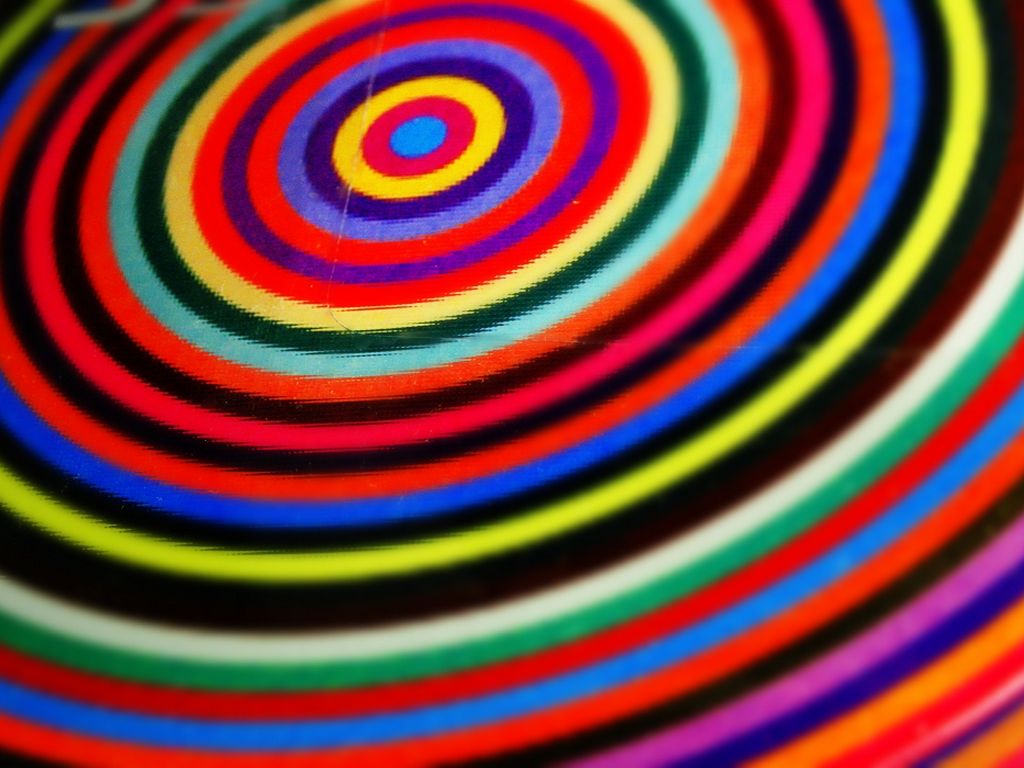 Last week, @BruceClayInc hosted the weekly #SEOchat on Twitter. The topic of conversation was getting the most out of Google+. Find out what marketers, including Google+ specialists David Amerland and Mark Traphagen, had to say about the SEO and community benefits of Google+ in Circle Up: Google+ Tips from SEO & Marketing Pros.
---
February 28, 2014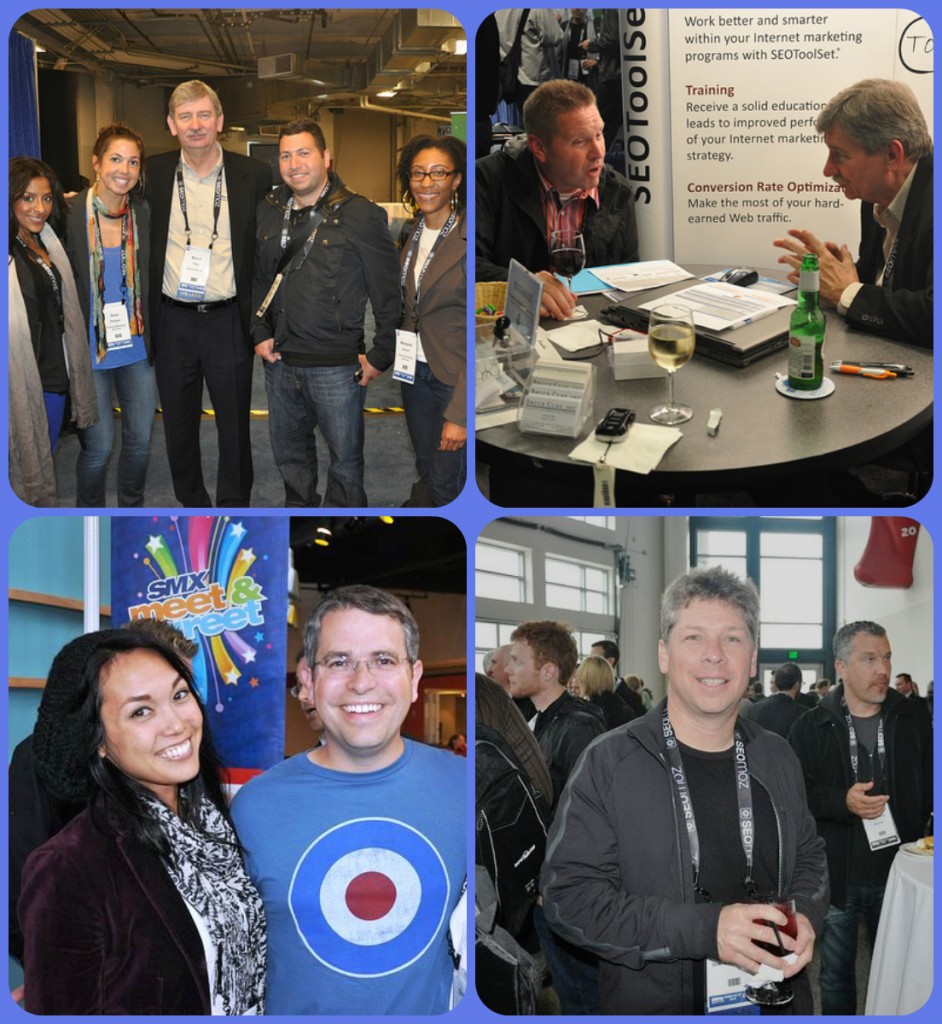 Hot off the presses, it's the event optimization edition of the SEO Newsletter. We take a deep dive into optimizing your experience at a live event — perfect timing, what with next month's SMX and Pubcon. Read on for a sneak peak at what the February SEO Newsletter has in store.
In the feature article, longtime SMX attendee (and SMX Advanced presenter) Virginia Nussey shares all benefits you stand to gain from attending SMX. In Attend SMX West for Inspiration, Education and Network Building, Nussey breaks down those benefits.
Read more of Optimizing Events Online and In-Person: SMX, Pubcon, Google Hangouts and More.
---
February 6, 2014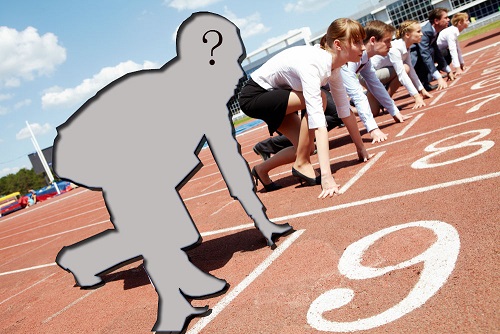 Like the sizable number of factors that contribute to whether an athlete is able to snag the gold for her home country, there's a corresponding list of ranking factors that contribute to whether a web page is able to beat out the competition and seize the golden first SERP spot.
At the top of both those lists not to be overlooked is qualifying to compete. For athletes this means training and paper work; for optimizers this means technical SEO. In both cases, you can't just show up before a series of met requirements deem you eligible to stand at the starting line.
Make sure you content gets to the game on time with this 11-point technical SEO guide.
---
January 28, 2014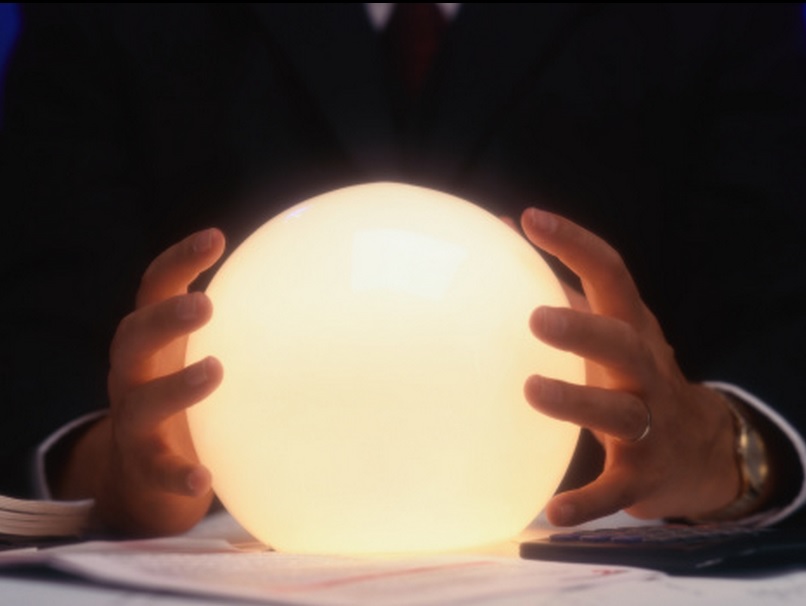 This month's 2014 Trends Edition of the SEO Newsletter, features Bruce Clay's exclusive 2014 predictions for the SEO industry. Readers will also find an article on the many ways to use Google Trends for research and data visualization and the monthly roundup of Internet marketing top developments, shifts and happening.
Bruce, an Internet marketing thought-leader since 1996 who is widely known as a founding father of SEO has shared his SEO predictions every year since 2006. In this eight annual installment, Clay identifies the changes he expects to see when it comes to spam treatment, SERP makeup, mobile search, local search, video search and voice search. Read on for Bruce's insights and more on this month's SEO Newsletter.
---
January 14, 2014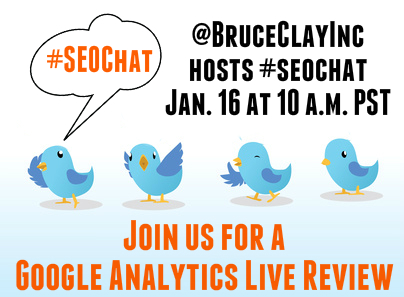 Every Thursday, Internet marketers come together to compare notes in the #SEOChat Twitter chat (more about #SEOchat here). This Thursday, Jan. 16, at 10 a.m. PST / 1 p.m. EST Bruce Clay, Inc. is hosting #SEOChat with an experimental new format: a live review of Google Analytics. Join us as we log into Google Analytics (or your preferred analytics software) and as a group, we'll mine our 2013 data and compare notes on content performance and audience behavior. We'll ask questions such as:
What was your top performing content area in 2013?
Top performing piece of content or blog post?
What was your top traffic referrer in 2013? Top social referrer?
What season saw the most engagement?
By identifying patterns and determining what's working best, when it's working and why it's working, we can shape our 2014 SEO and content marketing strategy accordingly.
Read more of SEOs: Share Top Content Performers and Traffic Referrers in #SEOchat.
---
January 13, 2014
If prospective clients search for your name on Google, are those results going to make them more or less likely to hire you? With strategic online reputation management (ORM), you can ensure that the search results establish trust, highlight your successes and, ultimately, work in your favor. By controlling the first page of your brand name SERP, you control the message the world sees when it comes to your name.
"For page one search results, you want to make sure there's nothing in there that you don't have total control over — it's even better if you can extend that control onto page two and three," said Robert Ramirez, a senior SEO analyst who has worked in Internet marketing for over a decade. "Online reputation management is especially important for lawyers, whose name is their brand.
Read more of Rank for Your Name: Reputation Management for Lawyers – and Anyone Whose Name IS Their Brand.
---
January 10, 2014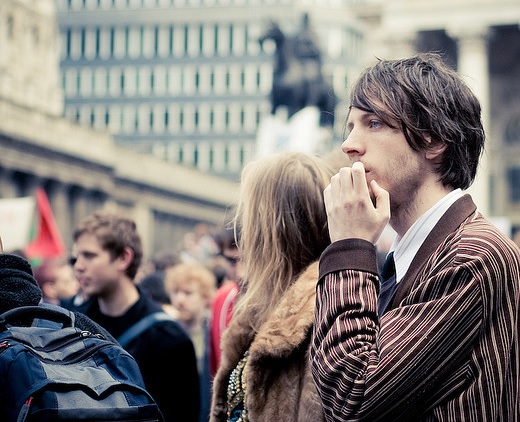 Habits get a bad rap. They aren't bad on their own. We develop them so we can get more done without having to think carefully about everything we do each day.
After any substantial amount of time in the SEO industry, you develop certain habits. Many of those habits are born of necessity, others reinforced by positive experiences, still others implemented for the sake of convenience. Regardless of their source, these tendencies influence the way we SEOs manage our client's websites and behave online — and not always for the best.
Here are 5 habits that even the most experienced SEO analysts can fall into that could be harming your ability to successfully direct and manage a client's online marketing campaigns.
Read more of 5 Bad SEO Habits You Need to Break.
---
December 23, 2013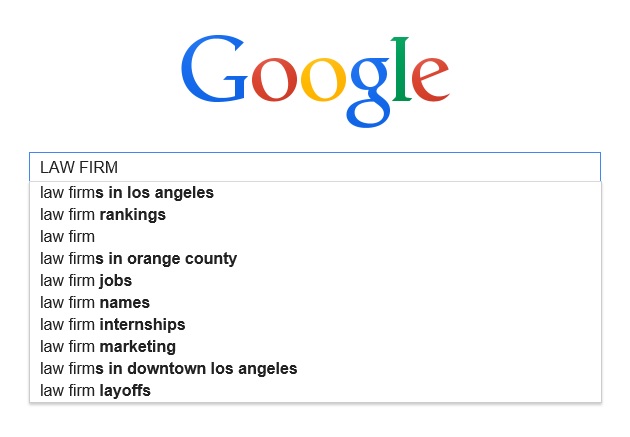 When a prospective client is shopping for an attorney, The American Lawyer found that the chief reason a client hires one law firm over another is subject matter expertise. When clients find you online, your law firm website should testify to that subject matter expertise. In part one of this Legal Marketing Series, we explored the fundamental techniques of SEO for lawyers' websites, noting that targeting local keywords, securing inclusion in Google Places, siloing by practice area and user experience optimization were necessary components of optimizing a law firm website for search.Screen shot of a Google search for Law Firm Website
Today, we'll delve into user experience optimization. Senior SEO Analyst Robert Ramirez, who has worked on law firm websites nationwide, identified these four things as non-negotiables for a law firm website:
1. High Quality Content Written by Lawyers
2. An "In the News" Section
3. Engagement Objects
4. Lawyer Profiles
Read more of Legal Marketing: 4 Things Every Law Firm Website Needs for Optimal UX.
---
December 20, 2013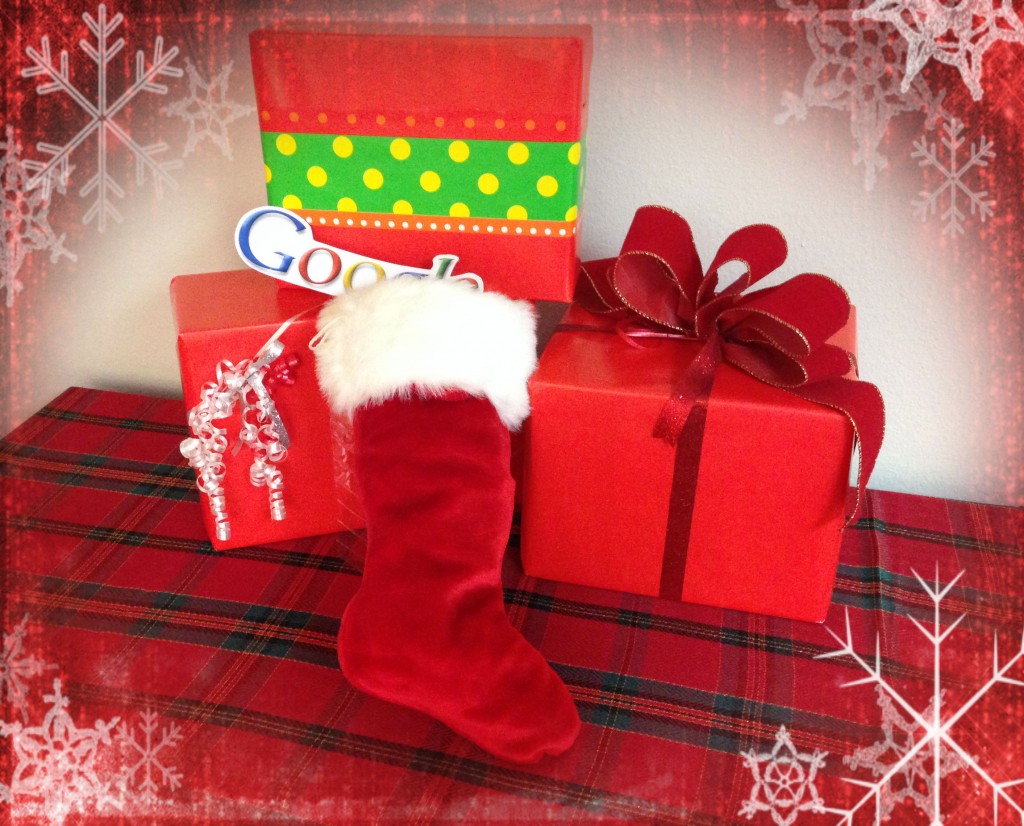 At Bruce Clay, Inc. we got into the spirit of the season and optimized the lyrics of "The Twelve Days of Christmas."
In "The Twelve Days of Google Gifts" we present a wish list of things Google would deliver in our SEO dreams. Can anyone out there relate?
Bonus: Santa Clay sighting ahead! Click through to view our SEO Christmas carol holiday music video!
---