SEO Archives - Page 3 of 22 - Bruce Clay, Inc. Blog
March 1, 2016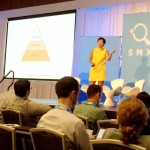 A favorite Googler and SMX presenter, Maile Ohye, senior developer programs engineer at Google Inc. (@maileohye), explains that in 2004 and 2005, Matt Cutts used to say that search engines are chasing the user. In other words, the engine wants to serve the user first and then everything else (rankings, results pages) follow. A problem occurs when when websites then chase the search engines.
An alternative view is when search engines and websites both chase the user, but this is oversimplified. Today she suggests a cultural shift to serving the customer, not the user.
Read about how that all plays out in real life in this liveblog SMX West coverage of Doing What Matters for SEO & Google in 2016.
---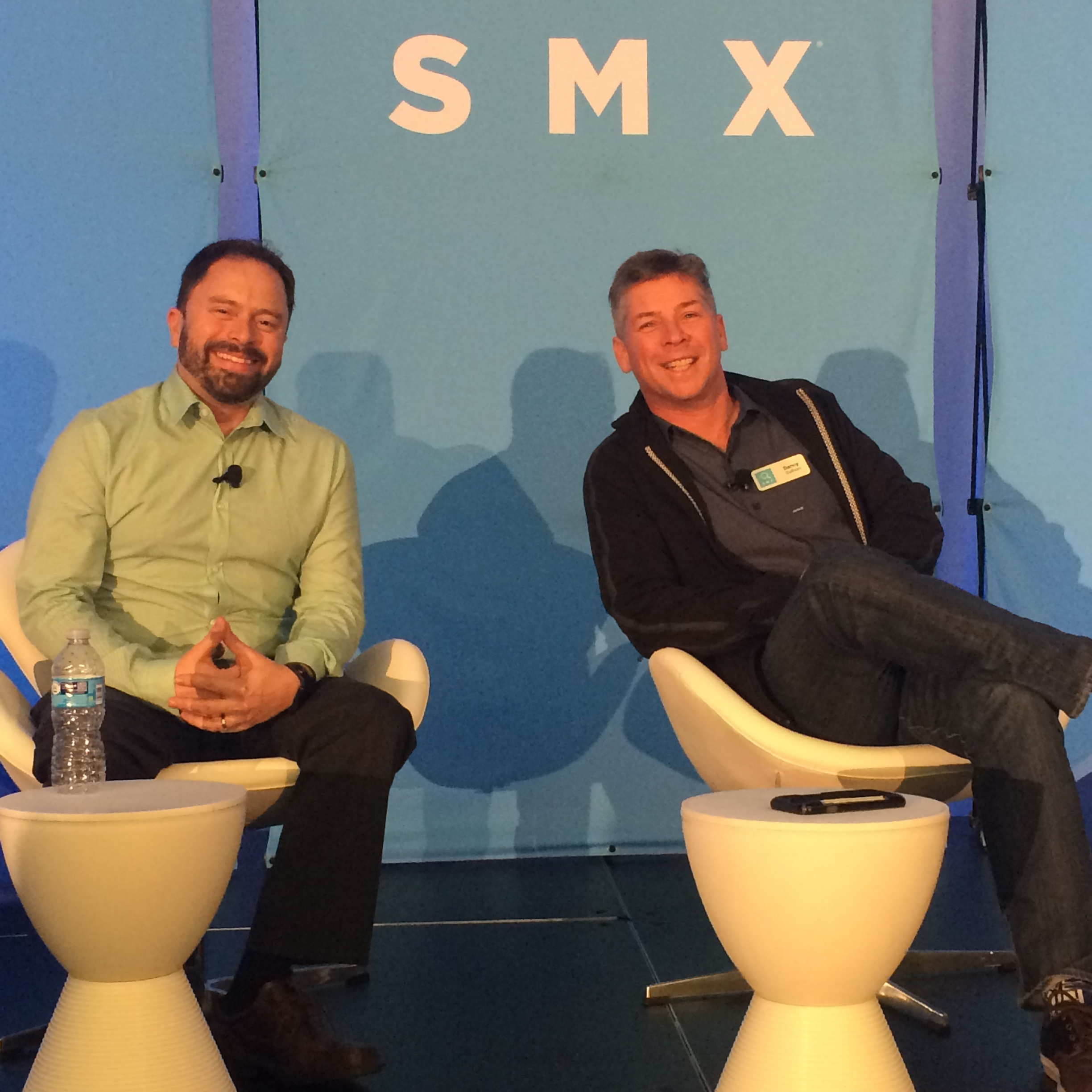 There are two kinds of actions that can come from Google — an automatic "action" where the algorithm makes a decision on how a page should rank, and a manual action. With a manual action, a human being at Google has come across a page and decided it needs to be addressed.
Juan Felipe Rincon from Google's manual actions team answers the SMX West 2016 audience's burning questions on manual actions in a live talk with Marketing Land and Search Engine Land Editor Danny Sullivan. Discover Rincon's answers!
---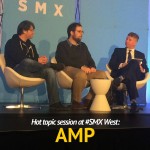 One hot topic these days is AMP, short for Accelerated Mobile Pages.
At SMX West, Danny Sullivan moderates as Google VP of Engineering Dave Besbris and Paul Shapiro, organic search director at Catalyst and an early user of AMP, give in-depth presentations followed by a Q&A period to cover:
What AMP is
Pros and cons of using AMP
Features of AMP (what it's good for, what it's not)
Technical details about implementing AMP (such as components, analytics tracking, including ads with AMP, etc.)
The three are on stage, and Danny Sullivan introduces us to our presenters by telling us that Dave goes by Bes and that Paul wrote this SEL article: "How to Get Started with Accelerated Mobile Pages."
Dave "Bes" Besbris is our first speaker. Shapiro says Danny Sullivan told him there is a speaker dress code, so he wore his formal hoodie today. ;)
You may have noticed the change to a SERP where there's an AMP carousel at the top of the page. The reading experience inside an AMP document is excellent. They didn't want to reinvent something new, they wanted the experience to be the web.
---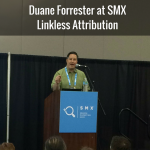 Is it possible to gain trust online without links? And if so, what are links good for? BCI's Duane Forrester sets the record straight in this brief but valuable #SMX West 2016 theater presentation.
Read the liveblog Linkless Attribution: Why What People Say Will Matter More Than Ever.
---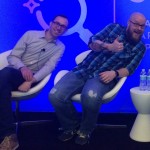 Got questions about local search optimization? The speakers on this SMX West 2016 panel have answers. Discover the latest local SEO strategies that Greg Gifford, Casey Meraz, Adam Dorman and Chris Silver Smith are wielding. Check it out here!
---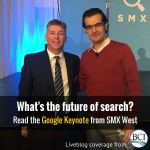 You're tuned in to the BCI blog where we're liveblogging SMX West all week. This is the show's opening keynote, a demo-heavy presentation by Behshad Behzadi, Principal Engineer, Google Zurich.
Behzadi is the director of conversational search. Danny Sullivan says that Behzadi previously did this presentation at SMX London, and it was a mind-blowing presentation into what's possible with conversational search. Behzadi has been at Google for 10 years, the first 7 years working on ranking, and the last 3 years working on future tech including Now on Tap.
For what Behshad Behzadi explains is the future of search, including voice search and Now on Tap, read this opening keynote of SMX West.
---
February 25, 2016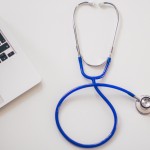 Late last week, Google announced that they were dramatically changing the layout of their SERPs by removing right-side ads from the page. At the same time, they added an extra ad to the top of the fold for "highly commercial queries" and three text ads to the bottom of the SERPs. This eliminates the number of paid ads for certain types of SERPs from as many as 11 to a maximum of seven.
There has been much speculation on what impact this will have in the PPC world, but what do these changes mean for SEOs who are more concerned with organic rankings?
Should SEOs be changing their tactics in light of the SERP shakeup? Or is it business as usual? There certainly seems to be a general consensus that organic SEO is the loser with all of these changes, but I'm not so sure that that is the case.
Read How Google Removing Right-Side Ads from SERPs Effects Organic SEO.
---
February 23, 2016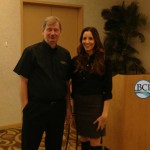 It happened again the other day. An email came that just made my week:
"Your training has taken me so far in my career in a very short time. I feel like it is by far the best training I have ever had on SEO."
– Tye Odom, an in-house SEO manager
Our SEOToolSet® training is not your typical SEO training course.
By the numbers, we cover a massive binder of material, or two, depending on which course you take. And more than 5,000 people so far have attended our classes worldwide.
What's harder to quantify is how the classroom becomes a place where friendships and business collaborations are formed.
For three years, I've had the privilege of watching relationships grow from the front of the room, as a co-trainer with none other than Bruce Clay.
In my role as SEO trainer, I get to help all sorts of people — whether it's a business owner who's tired of being taken advantage of, a spammer who's ready to reform his black-hat ways, or even an occasional attendee who hasn't a clue what search engine optimization is.
Training enables all of these people to transform their businesses and move ahead in their careers.
Let me give you a glimpse of what I've seen in our classes. Read more.
---
February 22, 2016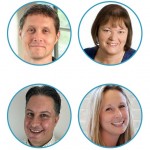 In advance of Search Marketing Expo (SMX), speakers and SEO experts Marshall Simmonds, Casie Gillette and Sha Menz talked with Bruce Clay, Inc.'s Duane Forrester and me! These search engine optimization leaders dive into search hot topics including:
The future of links and linkless attribution
The difficulty with attribution and understanding referral traffic
Why Google Web Console Users want more than 90 days of search analytics data #NoBrainer #MoreDataSAN
Broad knowledge of digital marketing vs. niche expertise
Watch the video now!
---
February 10, 2016

It's that time of year: digital marketers from all over the world flock to Silicon Valley to talk SEO, PPC, content marketing, social media and more at Search Marketing Expo (SMX) West on Feb. 29 – Mar. 3. Every year the conference attracts thousands of attendees as the industry's best and brightest take the stage to share big picture pep talks, compelling case studies, and the latest best practices they've expertly honed.
Virginia Nussey and I will be reporting live from SMX West so that, even from your office, you can virtually attend the conference. Jump ahead to the SMX West 2016 liveblog schedule below to see the sessions and speakers to expect on our blog, or read on to discover the many opportunities to connect with the Bruce Clay, Inc. team in the coming weeks.
---