SEO Archives - Page 3 of 12 - Bruce Clay, Inc. Blog
June 19, 2014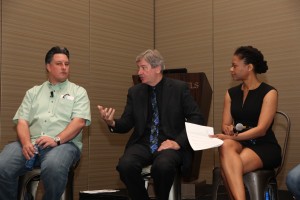 Tonight Bruce Clay joins Bing's Duane Forrester, aimClear's Marty Weintraub and Message Medium's Maisha Walker for an evening of audience-driven Q & A in Chicago at Search + Social: The Future of Your Business Online (an interactive event powered by Bing and Inc.). Attendees will ask these Internet marketing leaders anything and everything pertaining to search engine optimization, content strategy and social media marketing.
Last month the Search + Social panel kicked off with at Inc. Magazine's 3-day Grow Your Own Business Conference in Nashville. The Search + Social panel was such hit that when the session broke for lunch, a third of the audience stayed in their seats, hands raised and pens poised for more answers — the Q & A continued for an hour and a half past the session's end!
Read more of SEO Questions Answered in Real Time at the Search + Social Panel.
---
June 18, 2014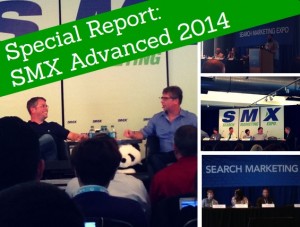 Still reeling from last week's SMX Advanced? With dozens of sessions focusing on advanced SEO, PPC and SMM tactics, it was Christmas come early for Internet marketers attending the sold-out conference. With so much critical information coming out of the conference, we sent liveblogger Jayme Westervelt to cover key SEO, social media and content marketing sessions.
Some of the top highlights include the Matt Cutts You & A, where Cutts fielded questions on Author Rank, link removal and his favorite webmaster tools. He also confirmed an algorithm update that was neither Panda nor Penguin and announced Google is trying to make improvements to the reconsideration request process.
Read more of Special Report from SMX Advanced 2014.
---
June 12, 2014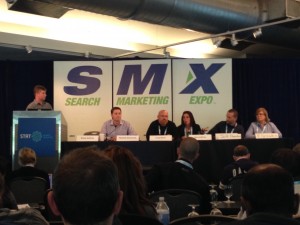 It's the last session of the conference – this marathon is almost over for my tired fingers. They've saved one of the best for last – it's time for Ask the SEOs. Lining up the speaker table are SEO powerhouses Greg Boser, Rae Hoffman, Jeff Preston, Marshall Simmonds, and Ellen White fielding questions from Search Engine Land Editor Danny Sullivan.
The session starts off with White sharing her story of a recent win and continues on with discussions revolving around internal linking, PR sculpting, getting out of a Penguin penality, SEO tests, responsive design, Panda 4.0 and much more.
Read more of SMX Liveblog: Ask the SEOs
---
In this well-anticipated session at SMX, Search Engine Land Editor Danny Sullivan sits down with Google's Head of Webspam Matt Cutts to answer some of every Internet marketers most pressing questions. The session starts off with a discussion revolving around recent announcements and upcoming algorithm updates, which include changes to the Payday loan update as soon as this week, and a roll out of improvements to Google Webmaster Tools where Cutts suggests marketers keep their eye on.
Read more of SMX Liveblog: You & A with Matt Cutts


---
June 11, 2014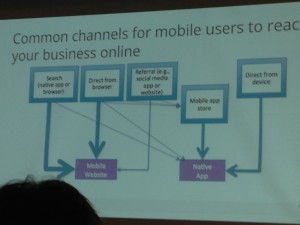 In this SMX session, discover why mobile really matters, how to build a mobile strategy and what makes mobile search so different from desktop search. This session's speakers include Cindy Krum, Michael Martin, Maile Ohye, and Jim Yu. Kicking of this session on mobile SEO is Maile Ohye, Google's Senior Developer Programs Engineer.
Ohye stresses the importance of enhancing the user experience with mobile search results that open directly within an app. However, it requires deep links within the app and mapping in the sitemap. But asking for app downloads isn't the best approach right off the bat, unless they are relationship-ready customers. Improving the app experience is much like Web SEO, says Ohye. You need good content, an enticing search appearance, and a process for building an effective mobile strategy.
Read more of SMX Liveblog: What Advanced SEOs Should Be Doing about Mobile SEO
---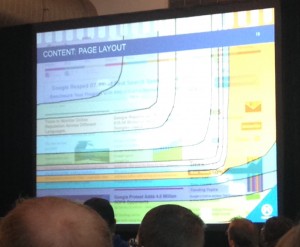 This room with packed with a good share of returnees and newbies. We're told "this session is going to cover everything you need to do to rank well in the SERP." This session features insights from Matthew Brown, Marianne Sweeny and Marcus Tober. This session is fast and furious, and so is this liveblog. Here we go!
The session kicks off with Tober, who promises to explain the Google algo in detail in the next 90 minutes. He notes the 2014 Ranking Factors: Google+; on-page optimization; strong increase in site speed; the number of internal links; and brand factors.
Read more of SMX Liveblog: The Periodic Table of SEO Ranking Factors.
---
May 21, 2014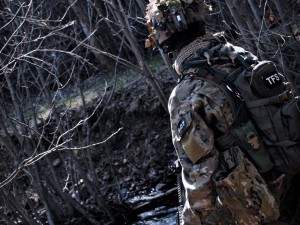 Coming to you straight from the trenches of Bruce Clay, Inc., it's the survival guide edition of the SEO Newsletter. Our feature article exposes which ranking factors change most frequently so you can stay alert. Then get expert survival tips from our SEO manager on how to stay ahead of the game no matter what SEO bombs Google may throw your way.
With Google's search algorithms changing on a daily basis, content strategist Kristi Kellogg advises Internet marketers to adopt a proactive rather than reactive approach to SEO while SEO Manager Mindy Weinstein shares three key search marketing survival tips.
Read more of SEO Newsletter: The Survival Guide to SEO Edition.
---
May 2, 2014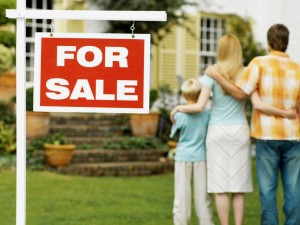 When house hunting, 90% of buyers use the Internet. In fact, 53% of buyers start their search online, according to "The Digital House Hunt," an extensive report on real estate consumer trends conducted by Google and the National Association of Realtors.
seo real estateMore than ever, people head online when it comes to looking for homes and finding realtors. Between 2008 and 2012, real estate-related searches increased by 253%. With so much opportunity online, realtors can't afford to miss out on this valuable traffic; for professionals in real estate, SEO is more important than ever.
When it comes to capturing traffic for terms related to real estate, SEO efforts begin with local keyword targets on a personal website.
"You have to carve out a niche for yourself — think locally, and then expand," said Robert Ramirez, a senior SEO Analyst who has managed real estate SEO for agents at Sotheby's and Century 21.
Read on to discover Real Estate SEO: 7 Ways to Earn Traffic & Leads.
---
April 30, 2014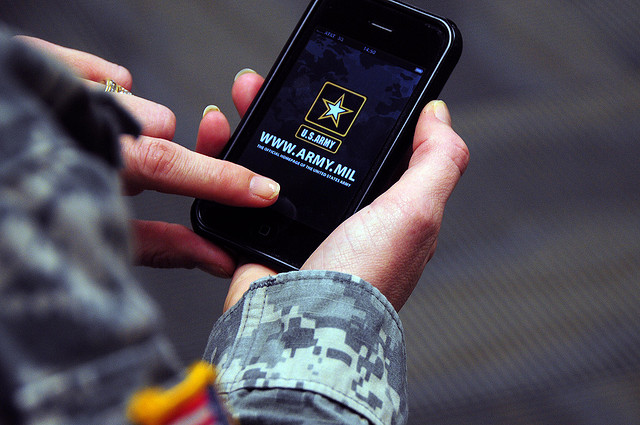 Or: So You've Got Responsive Design, Now What?
Having a responsive design is the Google-recommended way to deliver content on mobile devices. While other mobile formats are acceptable to Google as well, Google prefers one over the others. So, while the benefits of responsive design are clear, but what happens when responsive web design isn't good enough? An issue complicating mobile UX for many responsive sites: load time and image heavy sites.
Web developer Trilibis recently released a survey on the web performance of sites utilizing responsive web design and found that 69 percent of those sites did not have an acceptable load time. Perhaps we overlooked user experience and took for granted performance on mobile devices. We thought maybe the relatively fast load times on our desktop sites would translate to responsive design. Our site is content-rich and relevant to user queries. So, what gives?
The single-most contributing factor to slow load times on responsive design mobile sites is images, says the Tribilis survey. Big, fat images.
Read more of The #1 Thing You Can Do to Improve Mobile UX: Image Optimization.
---
April 18, 2014
Internet marketing is evolving — are you? This month's SEO Newsletter focuses on amplifying your business's online reach with articles explaining how to use an underutilized and under-publicized paid, local search marketing platform, AdWords Express, and a guide intended to help a business choose which social networks are a good fit for their audience and investment. The strongest SEO campaigns work hand-in-hand with paid campaigns and social media marketing, both of which amplify a brand's reach among new audiences.
Read more of SEO Newsletter: AdWords + Social Media = Amplified Reach.
---