SEM Synergy Archives - Page 2 of 3 - Bruce Clay, Inc. Blog
September 8, 2011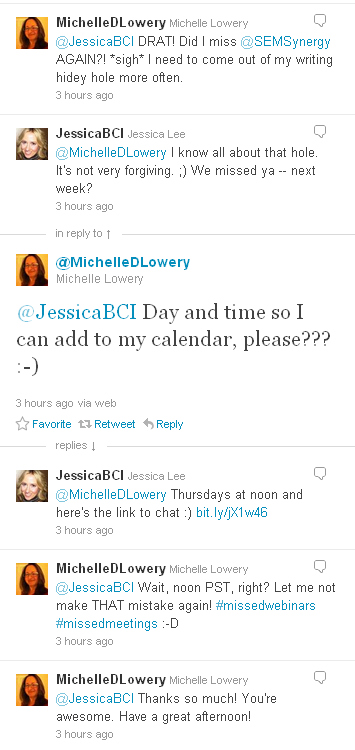 Another week, another SEM Synergy to dissect! If you'd like to hear today's show where we mull over the power of infographics and nibble on local biz Digital marketing food for thought, have a listen over at SEMSynergy.com. With the show available for streaming and podcasting (we're on iTunes!) it's never too late to enjoy the smooth search croonings of Bruce and crew navigating the airwaves.
Read more of Local Focal Fun You Missed ━ SEM Synergy Extras.
---
September 1, 2011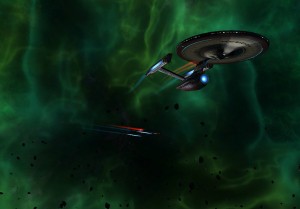 Just wanna say I had a blast with SEM Synergy today!
First off, the chat room was bumping! I hesitate to count unhatched chickens, but there's clearly signs of life creeping back into the WebmasterRadio.fm chat room during our time slot.
Read more of Securing a Smile Online ━ SEM Synergy Extras
---
August 25, 2011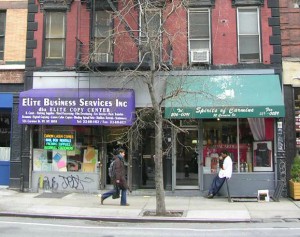 Today on SEM Synergy, I rounded up a PPC power line-up during my time at SES San Francisco. Interviews with paid search specialists Kevin Lee of Didit, Andrew Goodman of Page Zero Media and Jason O'Hare and Will Eisner of WordStream touch upon the increasingly complex state of online advertising today. The landscape navigated by a paid search marketer is undergoing dramatic shifts, as search engines Yahoo! and Bing partnered and with newer social media channels competing for resources and attention.
For small businesses engaged in or newly exploring online marketing, it's a chore to get a working understanding of each channel, the ROI potential and the compound effect of channels interaction with one another.
Read more of Getting SMBs Online – Today on SEM Synergy.
---
August 4, 2010
Forgive me while I gush, but I have exciting news to share! Starting today SEM Synergy takes over more than just the airwaves! Now SEM Synergy comes with video interviews!
My interview with Andy Liu aired today on our weekly radio show and podcast on WebmasterRadio.FM. I spoke with Andy at the BlueGlass LA conference last month and he graciously agreed to be my first video interview test subject. In our interview you'll hear how Andy's experiences as an entrepreneur (he's the co-founder of the social entertainment site BuddyTV) and investor (he's one of the angel investors who helped bring I Can Has Cheezburger to the masses), brought him to recognize the traits of a winning startup.
Read more of Going to Video — SEM Synergy Extras.
---
July 28, 2010
SES's summertime conference on the West Coast has always been a stunner. Formerly SES San Jose, the conference sits in the backyard of technology's mecca and hosts respected search engine representatives and thousands of the Digital marketing industry's foremost experts. While the conference already had one of the richest resumes on the conference circuit, it's raising the bar this year. Incisive Media, producer of the SES conference series, is presenting fresh new features with the first ever marketing festival.
Who doesn't love a good festival during the summer? And the line up that Incisive Media has pulled together for Connected Marketing Week is pure rockstar.
Read more of Connected Marketing Week Brings the Party — SEM Synergy Extras.
---
June 15, 2010
Can I just take a moment to lament the decline of traditional media?
Oh, this again?
Just hear me out. I'm a blogger. It's my prerogative to opine and get all emo on you — which is exactly my point.
Bruce recently gave the content creation department a glimpse of his predictions for the near future of Web content. It's all moving toward opinion. Traditional news organizations of the last decade will be extinct in the next decade, replaced by heavy editorial and subjective analysis.
Read more of Getting Perspective: Why the Opinion Revolution Works for You
---
May 12, 2010
On today's SEM Synergy, our weekly Web show dedicated to all things Digital marketing, I had a discussion with David Turner, the chief technology officer of Brand Glue, about Facebook fan page marketing strategies.
The highlights of the interview, for me, were David's ideas about news feed optimization and custom landing tabs for fan pages. It was the first I'd really heard about either of these topics, so I thought they deserved a little extra face time here on the blog.
Read more of Social Media Marketing Tips for Facebook.
---
April 28, 2010
Confession time! (These are always so fun.) I indulge in the reality TV show called "Real Housewives of New York." These privileged, confrontational ladies afford a guilty pleasure — a dash of intrigue and excitement I'd rather personally experience only as a couch potato.
So on Real Housewives of New York last week, Crazy-Eyes Ramona went to a party that Holds-A-Grudge Jill was hosting for Kodak. Leave it to Ramona to break the ice with pleasantries along the lines of, "Jill, do you really want to be associated with Kodak, a dinosaur going out of business?"
Sorry Ramona, I beg to differ. You may have a successful line with HSN (pot, kettle, anyone?), but I think you've missed the point of the party. Kodak's event promoted its online photo gallery. The site has all the functions you'd expect of the old-school photo line, like prints of all sizes and photo-adorned tchotchkes, but it's clearly trying to get in line with the times.
Read more of Socialites Meet Social Tendencies — SEM Synergy Extras.
---
March 17, 2010
Today is SEM Synergy's 100th episode anniversary and we celebrated live on the air! It was exhilarating and exciting and rewarding and fun and people were hanging in the chat room and Bruce was answering questions on air and people called in to the show and there was so much love going around I think I'm still on cloud nine!
Breathe, Virginia…
Seriously, thanks to friends and listeners for all the kudos and support, and thanks for listening to the show because that's what makes it worth doing!
If you tuned in to the show today, you heard Bruce, Susan and I talking about how Rhea Drysdale (who you may know as co-founder of Outspoken Media or from her frequent SEM conference speaking gigs or as next week's SEM Synergy guest!) defended "SEO" from being trademarked.
Read more of How Can SEOs Avoid More Trademark Trouble?
---
February 24, 2010
Is your organization's social media engagement at the level you'd like it to be? That was the question we asked in our Facebook Question of the Week. Some great examples came up in the conversation of how businesses are using social media, and how they'd like to advance their interaction in the future.
It's conversations like those that we were hoping to generate when we introduced the Question of the Week to our Facebook fan page. To be honest, it doesn't matter how many Facebook marketing webinars and conference presentations I've attended — I always sought a greater understanding of how Facebook can work for business.
Read more of Inside BCI's Social Strategy for SMX — SEM Synergy Extras.
---