SEO Newsletter Archives - Page 2 of 3 - Bruce Clay, Inc. Blog
March 27, 2013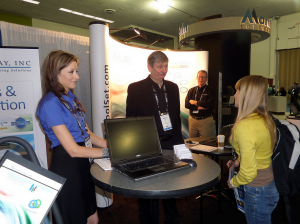 Ready for a recap of SMX West? The March edition of the SEO Newsletter has you covered. "The SMX Review Edition" keeps readers abreast of the changing world of SEO, with critical insights from 2013's first SMX conference at the forefront.
Including the major takeaways from SMX West, Bruce's exclusive interview with Performance Insider discussing optimization strategy in light of Google's Knowledge Graph, a look at Google Authorship and its effect on rankings, tips on how to maintain excellent customer relationships and more, this is a newsletter you won't want to miss!
Read more of SEO Newsletter March 2013: The SMX Review Edition.
---
February 21, 2013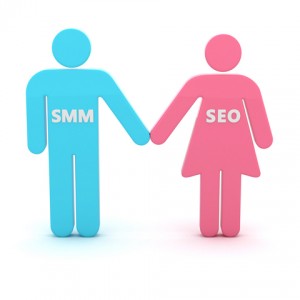 Even though it's past Valentine's Day, love is still in the air with "The Love Edition" of our SEO Newsletter. This month, we speak with author and consultant Rob Garner, formerly of iCrossing, on the search and social love connection. We also dive into the importance of having a marketing mindset to enhance your keyword research. And as always, we bring you news and hot topics from the tech and search industry so you can stay in the know.
Here's the highlights …
Read more of Love, Relationships and SEO.
---
June 20, 2012
June's SEO Newsletter is a Tools Edition. We've zeroed in on some new tools and features for SEO analysis we think you'll enjoy learning more about.
Our feature interview with Bing Webmaster Tools manager Duane Forrester goes Behind the Scenes of Bing Webmaster Tools Phoenix Update. Forrester explains Bing's efforts to assist the SEO community through the Phoenix Update.
In our Back to Basics article you'll Get to Know Our SEO Tools You Shouldn't Live Without. Get reacquainted with trusted tools for analyzing performance of your domains, pages, keywords and rankings, and meet powerful new tools launched this year.
Read more of SEO Tools Edition of the Newsletter: Under the Hood of Bing Webmaster Tools and the SEOToolSet.
---
March 30, 2012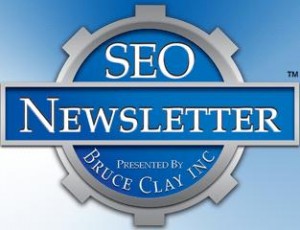 The SEO Newsletter this month delivered to a range of reader interests.
Learn how to mark up videos with Schema.org for enhanced search engine results if you're in the technical trenches.
INTERNATIONAL: Google Launches Schema.org Markup for Videos
For readers in Europe looking to up their Digital marketing game, there's a calendar of the year's SEM industry conferences and events.
INTERNATIONAL: Best SEO Events in Europe in 2012
You'll find a comprehensive wrap-up of the news and presentation takeaways out of SMX West.
BACK TO BASICS: SMX West 2012 Highlights and Post-Show Analysis
Of special note, we're proud to say that March's newsletter was the 100th volume! We've reflected on the characteristics that drive the newsletter's success, providing more than 15,000 subscribers with industry-leading news every month for eight years running.
SEO Newsletter Turns 100! The Evolution of a Company Newsletter, Eight Years in the Making
Read more of You're Invited! Celebrating 100 Newsletters & Seeking Your Insight.
---
January 26, 2012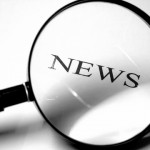 Our first newsletter of 2012 is packed with search marketing goodness, and we're giving you a sneak peek into this month's articles before it hits inboxes everywhere.
If you love this edition, go ahead and subscribe to our SEO Newsletter; it's a great way to ensure you're up to date on the industry's hot topics and provides a deeper glimpse into some of the trends and issues online business faces every month.
So, without further adieux, here are the highlights of January's SEO Newsletter.
Read more of 16 SEM Predictions, Understand Search + Your World, Guide to Google's Freshness Score.
---
December 2, 2011
Interested in understanding and optimizing the new Google+ business pages? How about a recap of Google's big-news algorithm changes of 2011 and how to tackle them? Or what about a tutorial on writing calls to action, or best practices for mobile website design?
All this and more is in this month's SEO Newsletter, published today. This post dives into the highlights of December's issue. Don't miss the tips for this months trends in Web marketing plus foundational concepts in our SEO Newsletter this month.
Read more of Web Marketing Tactics: Google+ Business Pages, 2011 Algorithm Updates, Mobile Site Design & More!.
---
October 24, 2011
Many businesses spend hours upon hours of blood, sweat and tears on their newsletters (I speak from first-hand bloodletting, sweating, crybaby experience). But what many businesses may not be doing on a regular basis is tracking and measuring their newsletter efforts, to ensure they get the most out of what they put into it. A newsletter should have a clearly defined purpose, goals and metrics, to ensure that all those efforts work for your business, not against it. If you're looking for some insight into how to get a handle on your newsletter ROI and its metrics, read on, because that's what we're here to talk about today.
Read more of 4 Steps to Understanding the ROI of Your Newsletter.
---
October 19, 2011
Each month we put together a snapshot of our industry that reflects important moves in the Internet and technology space and provides useful knowledge that our colleagues in the Digital marketing industry can use in their strategic or day-to-day SEO, PPC and SMM practice. It's called the SEO Newsletter, and the October issue materialized this week.
Well, for the most part.
We apologize to readers for some technical difficulties that resulted in a couple of the articles turning up 404 pages. All that's been fixed now and there are four fresh pieces available for viewing, from a simple but sophisticated formula for calculating the dollar value of higher rankings to a survey of the current state of Internet usage and marketing opportunities in the super-engaged Japanese market.
Read more of Calculate the Value of Higher Rankings: New SEO Newsletter.
---
August 23, 2011
We've got an action-packed newsletter coming to you, set to hit inboxes in the next hour! In our August newsletter, you'll find essential advice on optimizing your site for local searches, an exclusive interview with Digital marketing pioneer Bruce Clay, and a guide to creating infographics that will grab your visitors' attention.
Read more of Local SEO, Designing for Engagement and Bruce Clay Unplugged – SEO Newsletter.
---
April 20, 2011
The April SEO Newsletter is hot off the presses, and this month, we talk about the development of online business and the Digital marketing industry in India, with some interesting facts and a special guest interview with the managing director of Bruce Clay India.
We also discuss the mutually beneficial relationship of an agency and in-house marketer, and how the two together can create stellar SEO plans that actually strengthen the strategy versus just having one or the other working on the plan.
Today, we're going to talk about the development of Digital marketing globally with some additional thoughts on the topic by Bruce Clay. We'll look at how the progression of the discipline varies from country to country, but almost always follows a pendulum-type swing from full-service agency to consulting and back again, as the knowledge and skills transfer from the experts to the in-house marketer.
Read more of SEO Lessons from India and the Progression of Internet Marketing Globally.
---