SEO Tools Archives - Bruce Clay, Inc. Blog
October 19, 2016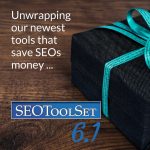 We have a new set of tools that, once you use them, should make you a better SEO.
They save time, identify issues, help with ranking and more. And the subscription price is the real present …
Read more of Unwrapping New SEO Tools That Save You Money: SEOToolSet 6.1
---
November 4, 2015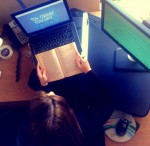 Ever wondered what would happen if you ran classic literature through an SEO tool? Me, too!
I've got a sweet spot for tools that give me an idea of how I'm doing as a search marketer and content publisher. I think a true test of an SEO tool's power is whether the software can do the job of a careful human expert in a fraction of the time.
Check out the following experiment, which details what happened when an SEO tool meets F. Scott Fitzgerald's "The Great Gatsby." While it was devised in fun and out of true curiosity, it ended up being a real-life study of SEO tools at work, worth sharing.
---
July 15, 2015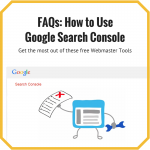 Whether you're new to Google Search Console (formerly called Google Webmaster Tools) or have been using it for years, you might have a question or two about its functionality and capabilities. In this article we answer some of the most frequently asked questions about Google Search Console from our readers as well as some additional ones that we hope will make using the tools easier for you. Get your answers and learn how to use the Google Search Console.
---
March 30, 2015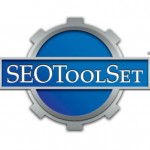 The SEOToolSet® is a suite of organic optimization tools built by SEOs, for SEOs. We created these tools to help us do our jobs better and we hope, in turn, they can help you do your job better, too.
Today we're launching SEOToolSet 6, the sixth generation of our tools. From the first-ever web page analysis program that Bruce Clay himself wrote in 1997 until now, our SEO software has always had a singular goal: Give SEOs the tools they need to increase a website's visibility in search.
The SEOToolSet is unique because it focuses entirely on search engine optimization. See how these tools help solve the challenges SEOs face every day, such as:
Have reports that monitor and prove SEO progress.
Figure out what's "natural" among top-ranked competitors.
Efficiently find missing meta tags, duplicate titles, and problems with canonical elements.
Read more of Oh, the Challenges SEO Tools can Solve …
---
December 3, 2014
Our new-and-improved SEO tutorial is an ethics-based online training course created to help online marketers understand and apply industry best practices.
At 19,982 words, the course is deliberately thorough. Those new to search engine optimization are invited to read from beginning to end for an all-in-one ramp up. For those with more optimization experience, we've split the course up into 18 steps and 18 individual pages to make it easy to navigate straight to the section that's most relevant to your needs.
Learn more about how our New SEO Tutorial Encourages Active Learning.
---
October 3, 2013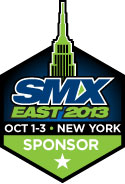 Keywords have been a hot topic of discussion, especially since Google turned all organic keyword referral data into (not provided) a week ago. These speakers are going to tell us about keyword research and planning tools, the Google Keyword Planner tool and the Bing Ads Intelligence Excel add-on, plus some suggestions for how to piece together the lost (not provided) keyword data.
Read more of Keyword Tools from Bing and Google, Plus (Not Provided) Workarounds.
---
June 20, 2012
June's SEO Newsletter is a Tools Edition. We've zeroed in on some new tools and features for SEO analysis we think you'll enjoy learning more about.
Our feature interview with Bing Webmaster Tools manager Duane Forrester goes Behind the Scenes of Bing Webmaster Tools Phoenix Update. Forrester explains Bing's efforts to assist the SEO community through the Phoenix Update.
In our Back to Basics article you'll Get to Know Our SEO Tools You Shouldn't Live Without. Get reacquainted with trusted tools for analyzing performance of your domains, pages, keywords and rankings, and meet powerful new tools launched this year.
Read more of SEO Tools Edition of the Newsletter: Under the Hood of Bing Webmaster Tools and the SEOToolSet.
---