SEOToolSet Archives - Bruce Clay, Inc. Blog
April 7, 2015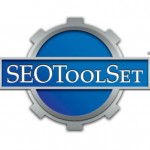 You may have heard of the SEOToolSet®. SEOs have been using it for technical and organic search engine optimization since 1997.
But have you heard of the free SEOToolSet — SEOToolSet Lite?
In March we rolled out the newest generation of the SEOToolSet, built from the ground up and full of new tools our SEO analysts asked for and vetted. SEOToolSet 6 has two tiers — Lite and Pro, and today we want to introduce you to the tools available to you for free in SEOToolSet Lite. There's no credit card required to sign up for SEOToolSet Lite, and there's no software to download. Just create a username and password, supply an email, and get instant access to four diagnostic tools for a single website project.
Learn about the tools available to you in SEOToolSet Lite: A Free SEO Tools Suite from Bruce Clay, Inc.
---
March 30, 2015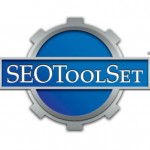 The SEOToolSet® is a suite of organic optimization tools built by SEOs, for SEOs. We created these tools to help us do our jobs better and we hope, in turn, they can help you do your job better, too.
Today we're launching SEOToolSet 6, the sixth generation of our tools. From the first-ever web page analysis program that Bruce Clay himself wrote in 1997 until now, our SEO software has always had a singular goal: Give SEOs the tools they need to increase a website's visibility in search.
The SEOToolSet is unique because it focuses entirely on search engine optimization. See how these tools help solve the challenges SEOs face every day, such as:
Have reports that monitor and prove SEO progress.
Figure out what's "natural" among top-ranked competitors.
Efficiently find missing meta tags, duplicate titles, and problems with canonical elements.
Read more of Oh, the Challenges SEO Tools can Solve …
---
February 17, 2015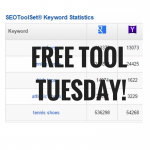 Use our free on-page optimization tool to analyze your competitors' on-page SEO optimization, and your own. A free SEO tool from Bruce Clay, Inc.
Read Free SEO Tool Tuesday: On-Page Optimization Tool Improves Organic Ranking Elements.
---
October 25, 2013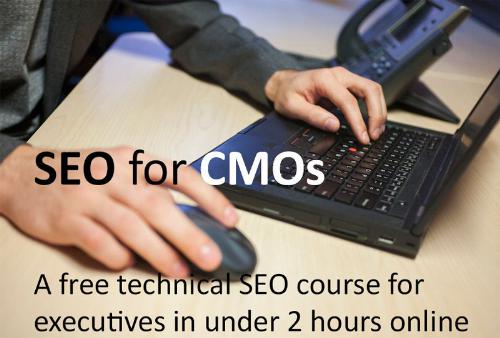 If you're a chief marketing officer or senior marketing executive, we know you've heard of SEO, and the wonders it can do for your online traffic and revenue. But that's not enough for you, is it? You're not a programmer, but you want to know how SEO works, practically, so that you can make the best decisions when it comes to hiring an SEO firm or directing your in-house team.
That's where the Free Executives Guide to SEO in 111 Minutes comes in. Brought to you by Bruce Clay, Inc., (a leading SEO firm est. in 1997 with offices on five continents), this course teaches executives the brass tacks of SEO.
Read more of The Executives Guide to SEO — The Free 111 Minute Course.
---
June 20, 2012
June's SEO Newsletter is a Tools Edition. We've zeroed in on some new tools and features for SEO analysis we think you'll enjoy learning more about.
Our feature interview with Bing Webmaster Tools manager Duane Forrester goes Behind the Scenes of Bing Webmaster Tools Phoenix Update. Forrester explains Bing's efforts to assist the SEO community through the Phoenix Update.
In our Back to Basics article you'll Get to Know Our SEO Tools You Shouldn't Live Without. Get reacquainted with trusted tools for analyzing performance of your domains, pages, keywords and rankings, and meet powerful new tools launched this year.
Read more of SEO Tools Edition of the Newsletter: Under the Hood of Bing Webmaster Tools and the SEOToolSet.
---
February 27, 2012
Content management systems (CMS) that controls the back-end of a website can make or break the success of your SEO implementation. You might already be familiar with Pixelsilk, an SEO-friendly CMS (which also happens to hosts BruceClay.com). Just in time for SMX West, Pixelsilk announces the launch of Search Advice 2.0, the newest iteration of tools that provide real-time search marketing wisdom in its CMS with the help of Bruce Clay, Inc.'s SEOToolSet®.
Read more of How to Get Important Data on SEO Content Right in Your CMS.
---
February 15, 2011
We're really excited to unveil to you a project we've been working on for quite some time. If you're familiar with Bruce Clay, Inc.'s SEOToolSet®, you know that we offer an array of Web-based services that help webmasters research, analyze, track and report online marketing efforts.
These tools help in-house and agency marketers as well as business owners gain insight into what strategies are and aren't working for their sites, and the ability to better understand their competition online and implement SEO best practices.
Today, we announce the official launch of the SEOToolSet Version 5. This version literally has the fastest search engine ranking monitor on the market, processing upwards of 100 keywords per minute.
Read more of The Fastest Search Engine Ranking Monitor. Ever.
---
September 8, 2010
In 1999, Bruce Clay started sharing his white hat SEO methodology and the SEOToolSet suite of proprietary diagnostic tools on a major scale. The SEOToolSet training course, formulated by one of the industry's founding fathers has educated thousands of business and marketing professionals on the science and art of SEO.
And so we're excited to announce that former students of any of Bruce Clay, Inc.'s SEO training classes is extended a VIP 25% discount for the newly updated SEO training. Any student who took the SEOToolSet Training course or Bruce Clay's SEO training at a conference before July 2010 is eligible for the discount through our just-announced Student Loyalty Program. The fully updated and expanded course includes a subscription to and instruction for SEOToolSet® Version 5.
Read more of SEO Training Course Updated; Deep Discounts for Returning Students.
---
February 19, 2010
It's been a crazy week. I moved desks and now I have a great view out the window. We had a BBQ feast for lunch today. And Christopher and Shannon have been in town, hanging out at SEOToolSet training. Don't you just love family reunions?
We've made it to Friday and it's time to let off a little steam. So you know the drill on Fridays: news of the (search) world and news of the weird. Away we go!
I tweeted about this on Monday (hat tip Susan) and a few peeps liked it so I'm compelled to use it as my opener. I present to you CRABZILLA! I'm told on good authority that Mega Shark is Crabzilla's only plausible nemesis. I wouldn't want to take part in that battle. Well, until it's over, at which point I'll be there with my fork, butter and maybe a slice of lemon for garnish self-defense.
Read more of the Friday Recap: The Week in a Jiff Edition.
---
January 26, 2010
Interested in learning white hat SEO from the industry's best?
Learn SEO the right way at Bruce Clay, Inc.'s SEO training course. Since 2004 we have trained more than 1,000 people in the most current SEO best practices and search engine guidelines.
SEOToolSet® Training is presented by search industry leader Bruce Clay, Inc., the premier SEO training provider for Internet marketing conferences Search Engine Strategies and Search Marketing Expo.
Along with the one-on-one expert training, attendees walk away with their own free copy of Search Engine Optimization All-in-One for Dummies and a one-year subscription to the SEOToolSet suite of diagnostic tools.
The next SEOToolSet Training course will be held February 15-19 in Simi Valley, CA, with both the standard course and advanced certification course being offered.
As Bruce says, everyday is a new day in the SEO industry. Don't get left behind. Register for SEOToolSet Training today.
---