SEOToolSet Archives - Bruce Clay, Inc. Blog
July 7, 2015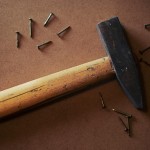 This edition of Free SEO Tool Alert highlights Bruce Clay's most popular free SEO tool, the Single Page Analyzer. This robust tool breaks down critical on-page elements — such as tag information, word and phrase usage, and readability — and produces insightful reports that identify problem areas, aiding the optimization of web pages. Access this tool without logging in from the Free Tools page on SEOToolSet.com. Learn how to use the tool, how to make sense of the data, and get practical tips on how to leverage the information from the tool to enhance your web page. Discover how to use the Single Page Analyzer.
---
June 22, 2015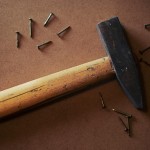 In the latest edition of Free SEO Tool Tuesday, we introduce you to the Link Analysis Report, a free SEO tool that provides a quick snapshot of a URL's backlinks. Use it to discover your site's backlinks and the inbound links of your competitors. There are 10 free SEO tools that anyone can use without logging in from the Free Tools page of SEOToolSet.com. This blog walks through the simple steps of how to use the free Link Analysis Report and provides four ways to use the data from the tool to sharpen your organic SEO strategy. Learn how to use the Link Analysis Report tool.
---
May 26, 2015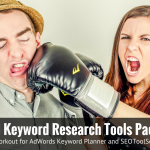 This post dives into two powerful keyword research tools: the Google AdWords Keyword Planner and the SEOToolSet Keyword Suggestions tool. SEMs have come to love these tools because they get to the heart of search terms that people may — or may not, as your research can show — be using to look for you and your competitors.
Both the AdWords Keyword Planner and SEOToolSet Keyword Suggestions tool are especially useful if you find yourself in any of the following scenarios:
• Researching keywords if you're starting from square one: If you're starting keyword selection with a mostly blank slate, get keyword suggestions based on seed keywords and info that helps you decide if it's a good keyword (i.e., competitiveness and popularity of search use).
• Vetting keywords by checking to see if they're actually used: If you want to vet a list of SEO or PPC keywords, check to see how much people actually use them to search with all sorts of filters and compare-views.
• Expanding your keyword list with new, relevant keywords: If you already have a list of SEO or PPC keywords, you may want to expand your list with opportunities you're not currently aren't aware of.
Start this lesson of AdWords 101: Keyword Research Tools.
---
April 7, 2015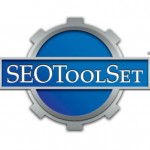 You may have heard of the SEOToolSet®. SEOs have been using it for technical and organic search engine optimization since 1997.
But have you heard of the free SEOToolSet — SEOToolSet Lite?
In March we rolled out the newest generation of the SEOToolSet, built from the ground up and full of new tools our SEO analysts asked for and vetted. SEOToolSet 6 has two tiers — Lite and Pro, and today we want to introduce you to the tools available to you for free in SEOToolSet Lite. There's no credit card required to sign up for SEOToolSet Lite, and there's no software to download. Just create a username and password, supply an email, and get instant access to four diagnostic tools for a single website project.
Learn about the tools available to you in SEOToolSet Lite: A Free SEO Tools Suite from Bruce Clay, Inc.
---
March 30, 2015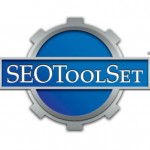 The SEOToolSet® is a suite of organic optimization tools built by SEOs, for SEOs. We created these tools to help us do our jobs better and we hope, in turn, they can help you do your job better, too.
Today we're launching SEOToolSet 6, the sixth generation of our tools. From the first-ever web page analysis program that Bruce Clay himself wrote in 1997 until now, our SEO software has always had a singular goal: Give SEOs the tools they need to increase a website's visibility in search.
The SEOToolSet is unique because it focuses entirely on search engine optimization. See how these tools help solve the challenges SEOs face every day, such as:
Have reports that monitor and prove SEO progress.
Figure out what's "natural" among top-ranked competitors.
Efficiently find missing meta tags, duplicate titles, and problems with canonical elements.
Read more of Oh, the Challenges SEO Tools can Solve …
---
February 17, 2015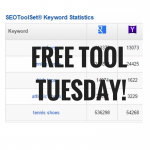 Use our free on-page optimization tool to analyze your competitors' on-page SEO optimization, and your own. A free SEO tool from Bruce Clay, Inc.
Read Free SEO Tool Tuesday: On-Page Optimization Tool Improves Organic Ranking Elements.
---
October 25, 2013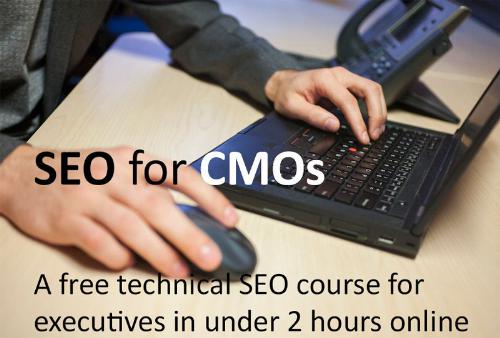 If you're a chief marketing officer or senior marketing executive, we know you've heard of SEO, and the wonders it can do for your online traffic and revenue. But that's not enough for you, is it? You're not a programmer, but you want to know how SEO works, practically, so that you can make the best decisions when it comes to hiring an SEO firm or directing your in-house team.
That's where the Free Executives Guide to SEO in 111 Minutes comes in. Brought to you by Bruce Clay, Inc., (a leading SEO firm est. in 1997 with offices on five continents), this course teaches executives the brass tacks of SEO.
Read more of The Executives Guide to SEO — The Free 111 Minute Course.
---
June 20, 2012
June's SEO Newsletter is a Tools Edition. We've zeroed in on some new tools and features for SEO analysis we think you'll enjoy learning more about.
Our feature interview with Bing Webmaster Tools manager Duane Forrester goes Behind the Scenes of Bing Webmaster Tools Phoenix Update. Forrester explains Bing's efforts to assist the SEO community through the Phoenix Update.
In our Back to Basics article you'll Get to Know Our SEO Tools You Shouldn't Live Without. Get reacquainted with trusted tools for analyzing performance of your domains, pages, keywords and rankings, and meet powerful new tools launched this year.
Read more of SEO Tools Edition of the Newsletter: Under the Hood of Bing Webmaster Tools and the SEOToolSet.
---
February 27, 2012
Content management systems (CMS) that controls the back-end of a website can make or break the success of your SEO implementation. You might already be familiar with Pixelsilk, an SEO-friendly CMS (which also happens to hosts BruceClay.com). Just in time for SMX West, Pixelsilk announces the launch of Search Advice 2.0, the newest iteration of tools that provide real-time search marketing wisdom in its CMS with the help of Bruce Clay, Inc.'s SEOToolSet®.
Read more of How to Get Important Data on SEO Content Right in Your CMS.
---
February 15, 2011
We're really excited to unveil to you a project we've been working on for quite some time. If you're familiar with Bruce Clay, Inc.'s SEOToolSet®, you know that we offer an array of Web-based services that help webmasters research, analyze, track and report online marketing efforts.
These tools help in-house and agency marketers as well as business owners gain insight into what strategies are and aren't working for their sites, and the ability to better understand their competition online and implement SEO best practices.
Today, we announce the official launch of the SEOToolSet Version 5. This version literally has the fastest search engine ranking monitor on the market, processing upwards of 100 keywords per minute.
Read more of The Fastest Search Engine Ranking Monitor. Ever.
---