SES SF 2012 Archives - Page 2 of 2 - Bruce Clay, Inc. Blog
August 15, 2012
The hour to follow will probably be the highlight of the conference. The SES San Francisco audience have been treated to a surprise Q&A keynote from Google's Matt Cutts. Despite it not being on the conference schedule it's a large, packed house.
Search and Google evolve. Go to g.co to sign up for a limited test of gmail in search results. Results from your gmail will be collapsed so someone looking over your shoulder won't be able to see the email. They've been testing it in-house for a while now – that's Matt's response to Mike's comment that it's a little scary.
Knowledge Graph is Google's attempt to make search faster. They've added results for queries like [California lighthouses] and [Tom Cruise movies]. Matt's group used to be "search quality" and now it's "search knowledge" because that's what they're trying to deliver.
Read more of Matt Cutts and the Search Dream Team Pop-Up Q&A.
---
August 14, 2012

Are you ready for some more analytics? Earlier, I covered an intro to analytics from Matt Bailey. This session takes a deeper look into the data, and how to make sense of it all. Thom Craver (@ThomCraver) and Garry Przyklenk (@GPrzyklenk) help us dive deep into the world of Web analytics … Up first is […]
---
Moderator: Bryan Eisenberg, SES Advisory Board; NYTimes Bestselling Author, bryaneisenberg.com Speakers: Scott Brinker, President & Chief Technology Officer, ion interactive Chris Goward, Co-Founder and CEO, WiderFunnel Marketing Optimization A testing game to test your conversion skills, care of Chris, our first speaker. A Wine Deal Website The goal: More e-commerce revenue Why: Millions of daily […]
---
Bruce Clay is the solo presenter for this SEO basics discussion. Download the presentation here: http://www.bruceclay.com/download/2012-StartingSEO-SES-SF.pdf Most of the room raises their hand when Bruce asks who reads HTML and who is a marketer (2 separate shows of hands, lots of hands each time). Bruce says that the changes Google has made in the last […]
---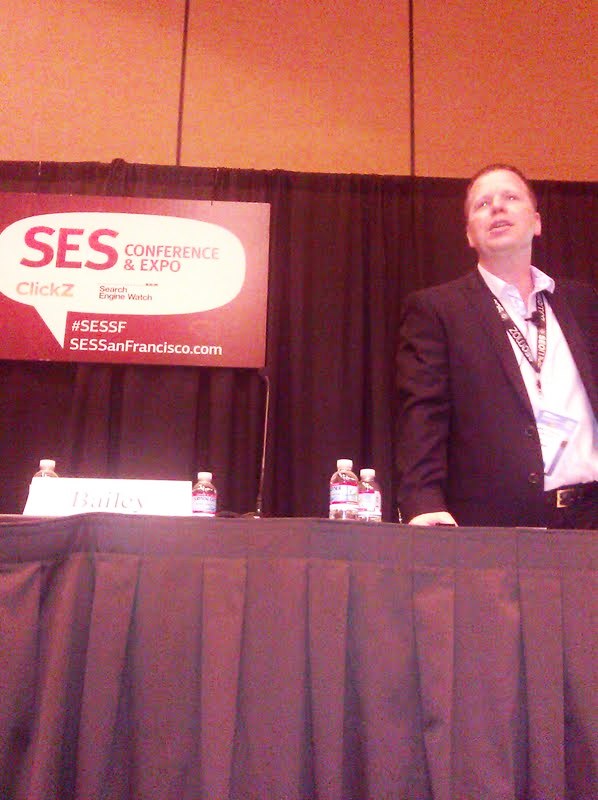 SES is going strong; lots of people in the expo hall and some great info has been presented so far (continue to check the sessions we've covered by following the "SES SF 2012" tag on this post). Excited to bring you this session about beginners analytics by Matt Bailey (@SiteLogic and @MattBaileySays). If you're new to […]
---
Lisa Buyer's talking about free/affordable tools for social media optimization. She specializes in social PR for B2B and B2C. She wants you to de-friend the fears you have about social media. It's far from free but don't let that keep you from seeking efficiency and productivity in social media marketing. What is social media costing […]
---

Welcome to our continued coverage of SES San Francisco. My fingers are a little rusty since being off the conference liveblog circuit for the better part of this year, but I've had my double shot of espresso and I'm ready to go! Who doesn't want and need to learn more about their competition online? In […]
---
Good morning from San Francisco. Bruce Clay, Jessica Lee, me (Virginia) and the rest of our SES conference team left triple-digit degrees of SoCal to come to the 70+ blue skies of the Bay. Thank you SES. :) This week, Jess and I are the BCI media-blitz machine. Keep your dials tuned here to the […]
---
August 6, 2012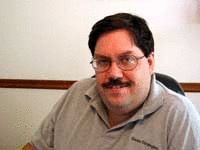 We're gearing up for SES SF and chatting with some of the speakers who'll be presenting next week. I caught up with Bill Hunt, president of Back Azimuth Consulting, international speaker and co-author of "Search Engine Marketing, Inc.: Driving Traffic to Your Company's Web Site" to talk about keyword research.
In this short, three-question interview, Bill gives a ton of insight on how to grab hold of all those missed opportunities in your keyword set. He reveals that keyword research is not about volume of keywords or even volume of traffic for those terms (at least not right away); it's about prioritizing and maximizing opportunities you already have.
Bill also talks about successful keyword research in a world of Google Instant and Bing's intent-based results – something most companies aren't even thinking about yet.
---
August 3, 2012

SES San Francisco is one of the most-awaited conferences of the year for marketers. We love this show so much, we're a Silver Sponsor. And we're bringing the event live to you all week long starting August 14. We've hand-picked some pretty interesting sessions to cover, so even if you can't make it to the event, you won't miss out on all the great tips and tactics.
There's lots of ways to connect with us throughout the conference. The schedule below shows all the sessions we plan to cover at Search Engine Strategies right here on the blog. You can also follow us on Twitter @BruceClayInc, where we'll be participating in conversations and livetweeting Day 1 and Day 3 keynotes. Don't forget to follow the #SESSF hashtag for even more insight into the event.
---