Bruce Clay Blog : SES
December 6, 2013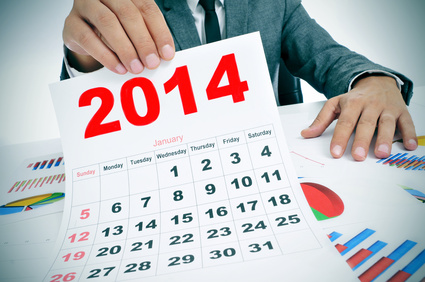 Throughout the year, Internet marketers gather at industry conferences all over the world, from Paris to London to San Francisco to New York. The thousands of SEOs, SEMs, content marketers, SMMs and business owners that flock to these conferences will attest that these conferences are whirlwind of information, education and networking … not to mention fun. Where else but an Internet marketing conference can you learn from the like of Matt Cutts, Duane Forrester, Bruce Clay and Matt McGee in a single day?
Which conferences are you attending this year? In an effort to help you plan, Bruce Clay, Inc. presents the Internet Marketing Conference Calendar — it's your exclusive guide for all the Internet marketing conferences of 2014.
Read more of The Internet Marketing Conference Calendar: Presenting SMX, SES, Pubcon & All the Rest.
---
August 7, 2012
In advance of next week's conference, SES speaker Aaron Kahlow answered a few questions about his session on search-social synergy. The responses I got back look at our powerful marketing channels in a way that subverts some progressive ideas en vogue today, favoring an approach that the SMB community can sink its teeth into.
Read more of Social Marketing, Analytics and the Customer at the Center of It All: Interview with Aaron Kahlow.
---
August 20, 2010
Shari Thurrow, Founder and SEO Director at Omni Marketing Interactive is up again Ok let's get down to business: Search Engines hate duplicate content, because users hate duplicate content. Website content should be findable via: Browsing (from the home pages) Querying (search engines, social sites, video sites) Asking (refers, friends, family) When you put too […]
---