SMX West 2012 Archives - Page 2 of 2 - Bruce Clay, Inc. Blog
February 29, 2012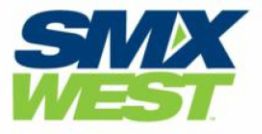 In this session in the "new thinking" track, presenters will dive into the competition space online, where you're competing with thousands of other sites for search visibility. This session looks at strategies that can help you stand out.
Read more of SMX West 2012: Differentiate or Die.
---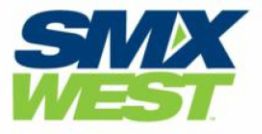 The session's tags are #smx #22C. Vanessa says that audience questions will be a big part of this session, both through the online submit form and with the microphone going around. Intros first.
Jonathan's consulting company builds websites and his startup does security. Maile has been at Google since 2005/6 working with search and tools team. Adam's integrated agency does PPC and SEO. Vanessa worded at Google a long time ago and wrote "Marketing in the Age of Google."
Rick Santorum has a Google problem. Some people were angry and they used their Google power to sully his SERP. The result by Dan Savage was ranked first for a long time. As of today it doesn't show up. A SELand article asked if it was Panda, or a change to the valuing of links. How did the result drop? When you see a page completely drop out of the index like that, we have a tendency to think it's a technical problem. In reality it's gotten caught in the porn filter, according to Google's statement. Vanessa says she'll be looking into it further, as one audience member says that the result still doesn't show up with Safe Search turned off.
Read more of Real Answers for Technical SEO Problems.
---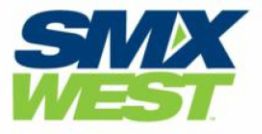 In this session, we're facing a three-person panel of presenters who are going to talk about the integration of social media marketing and search engine optimization. Out panel is comprised of Tim Grenda of Matrix Direct, Jennete Banks from IBM CityOne Game and Jeff MacGurn of Covario. Let's get started!
Read more of SMX West 2012: Integrating SEO and Social Media.
---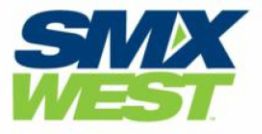 According to Google's 2011 earnings report, 96% of the company's revenue came from advertising. So the fact we're about to hear from the head of Google Advertising is a big deal. Here's a bit about Susan and this keynote from the SMX West agenda:
Susan is responsible for the design, innovation and engineering of all Google's advertising and measurement platforms including AdWords, AdSense and Google Analytics. The San Jose Mercury News called her "the most important Googler you've never heard of," and Forbes Magazine ranked her #16 on its list of The World's 100 Most Powerful Women in 2011. During this keynote conversation, SMX West co-chairs Danny Sullivan and Chris Sherman will join Susan to discuss the growth of search advertising, integrating search into your overall marketing strategy and a peek at upcoming Google product releases.
Read more of Keynote with Susan Wojcicki, SVP Advertising, Google, Inc.
---
February 28, 2012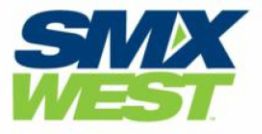 From the SMX West agenda: The audience is the panel in this session. Search marketers share thoughts, ideas and knowledge. The session is moderated by Search Engine Land editor-in-chief Danny Sullivan, and the audience shapes the agenda. Audience: Dave Naylor today, on his blog, writes about what might have changed in respect to link value in Google. Danny: […]
---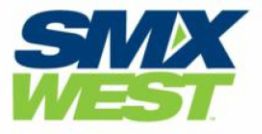 Another liveblog session here by me, guest blogger Kathy Long. We're joined by these local SEO experts and speakers to talk Google Places success:
Mary Bowling, Optimized!
Joseph Henson, SearchInfluence
Corey Morris, emfluence
Nyagoslav Zhekov,OptiLocal
Read more of SMX 2012: Solving Problems and Seeing Success in Google Places.
---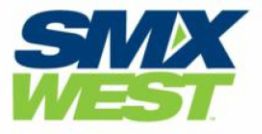 Setting aside whether Google loves brands or hates brands or whatever, what should webmasters and marketers do about it? Our hashtags for this session are #smx #13B. Aaron's up first.
Brands: The Question
It's not if a small site can succeed against all odds, it's what are the trends and biases.
Classical relevancy signals: domain name, anchor text, link diversity, keyword
Search Behavior: search volume and CTR, few back button clicks, repeat visits, query chains
Passive User Monitoring
Read more of Does Google Favor Brands? An In Depth Look.
---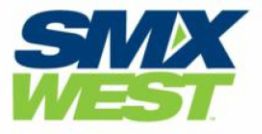 Give it up for the Trends In SEO track and SMX West. This session's tags are #smx #12b, if you're following along on Twitter.
Jack starts. Personalization is about delivering relevant results. Queries can be very ambiguous. In this session we'll look at the contextual aspects of how Google can better understranding your query to get you the most relevant results. Transparency and control is important for Google to give to users – they take it very seriously.
Personalization helps fill in the gaps if a query is ambiguous. Some of what Google uses to fill in gaps aren't exactly "personal" – geography, language, context from previous queries.
Read more of How Google & Bing Personalize With Search History & Geography.
---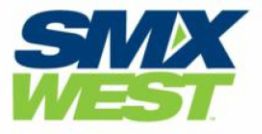 This session talks about the success of local SEO and gaining an edge beyond the typical local search tactics. This is my first liveblogging session for Bruce Clay, Inc. here at SMX West; trying to capture as much as possible for you. Please excuse the typos — these guys talk fast!
Read more of SMX West 2012: Hardcore Local SEO Tactics .
Mike Ramsey of Nifty Marketing kicks it off.
Speaking on on-site local SEO tactics
1 year ago you could rank without it. Not today since the blended results. On-site is the new king. It does 3 things:
Helps Google Places
Organic ranking
Increase conversions
Read more of Hardcore Local SEO Tactics – Driving Online & In-Person Traffic.
---
February 22, 2012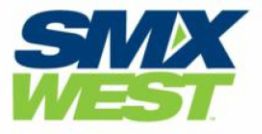 SMX West is a week away! Will we be seeing you in San Jose? We've got some news to share for those going and following from home.
Read more of SMX West 2012: BCI's Events and Liveblog Schedule.
---