Bruce Clay Blog : social media promotion
February 12, 2014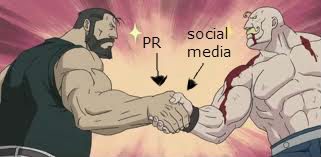 Your consumers are on social media – and so are journalists, bloggers, influencers and other spreaders of industry news. So much so, in fact, that not including social media as a part of your PR strategy should be considered a drastic wasted opportunity.
To help you get your head in the social media PR game, I've asked two of my favorite social media marketing experts – Ric Dragon and Lisa Buyer – to let us in on their top 10 quick and dirty social PR tips.
Use this list as a starting point, then for a deeper dive into social PR – or if you want the chance to run your PR questions by either Ric or Lisa face to face – consider asking your boss to send you to San Jose in March for SMX West and the SMX Social Media Marketing Boot Camp. Both Ric and Lisa are boot camp presenters speaking about social media, how to do it right, and how it can be an effective tool for PR. Code BRUCECLAYSMXW14 will get you a 10% discount on any pass and workshop at the conference.
Click through for the full post of 10 Social PR Tips from SMX Social Media Boot Camp Speakers Ric Dragon and Lisa Buyer.
---