Social Media Marketing Archives - Bruce Clay, Inc. Blog
May 12, 2016

Both loyal and enthusiastic, a brand advocate is someone who is passionate about a particular brand and is excited to tell her friends about its products or services — not because she has anything to gain, but because she truly believes her friends have everything to gain. Brand advocacy awareness takes advantage of those who champion a brand online, which can be a powerful part of a business's overall digital marketing efforts.
How do you create a brand advocate?
1. By having a truly useful, high-quality product or service.
2. By having customer service that goes above and beyond.
The ideal brand advocate will then go forth and proclaim their love for you, not only through word of mouth, but also on social media! When we work with our content and social media services clients, we are always looking for ways to create and cultivate brand advocacy. Did you know 45 percent of social strategists report that developing an employee brand advocacy program is a top priority?
Read on for why you need employee brand advocacy in your social media strategy.
---
April 28, 2016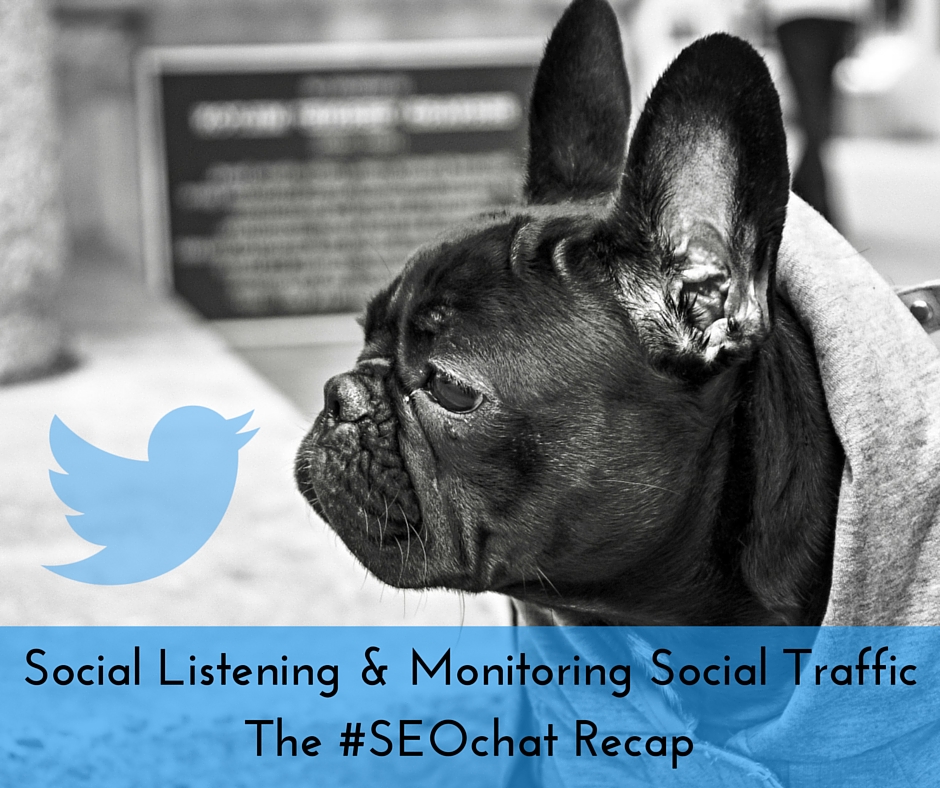 #SEOchat is a weekly Twitter chat where in-the-know digital marketers across the country gather to compare notes. Last week we hosted the chat and the hot topic was monitoring social traffic. We discussed KPIs, paid and free tools. We also took on harder questions, like how to leverage the data pull from monitoring social traffic and how to prove ROI using social monitoring reports. Here's what we learned!
---
March 31, 2016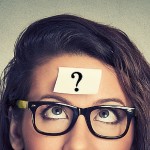 If you've ever tried to hire a social media manager for your business, you might have experienced the challenge of trying to separate the applicants interested in playing on Facebook and Twitter all day without any battle-tested experience building a brand and encouraging engagement.
If you want to hire a social media manager but want some guidance on vetting candidates, you've come to the right place. This article will guide you through our criteria and interview questions you need to ask!
---
March 2, 2016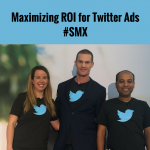 What are the do's and don'ts of creating content for Twitter ads? Bryan Sise, Kayt Zelley and Abishek Shrivastava — three VIPs from Twitter – share the do's and don'ts, plus DATA-DRIVEN tips and strategies for maximizing your ROI on Twitter in this SMX West 2016 session.
Dig into our liveblog Maximizing ROI for Twitter Ads #SMX.
---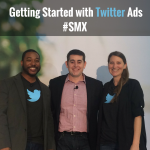 Ready to significantly improve your Twitter ads? Three representatives from Twitter – Vernon Wharff, Nate Wright and Kate Fauth – take the SMX West 2016 stage to share their insights on meeting the challenges of advertising in a mobile world, targeting your audience, setting up your Twitter campaign and measuring your success.
Read our liveblog Getting Started with Twitter Ads #SMX.
---
February 17, 2016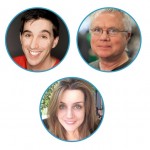 One sure-fire way to take your social media skills to the next level is listen in when industry leaders share their tried-and-true techniques and tips — and that's just what Mark Traphagen and Dustin Stout did when they sat down with me for a no-holds barred social media deep dive in advance of their upcoming sessions at Search Marketing Expo (SMX) West. Check out the video!
---
December 29, 2015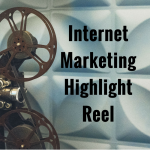 Dear marketing director, business owner, and digital marketing client: It's been a pleasure working to make your website a well-oiled sales machine and useful resource for your customers this year. We spent time tuning up your website to be in line with established marketing best practices. We also followed the search engine's announcements and new guidelines along with global marketing trends to make sure your business received every competitive advantage. To share our thoughts on digital marketing's evolution and productive ways of thinking, we published our findings and recommendations on our blog for all to read.
Looking back on our blog posts of 2015, a story is told – a big picture of Digital marketing today. Let's look at the story of the last year to remember where we are and what's expected of your business (and ours) when serving customers and attracting new ones online today.
Here's our Internet Marketing Highlight Reel.
---
December 16, 2015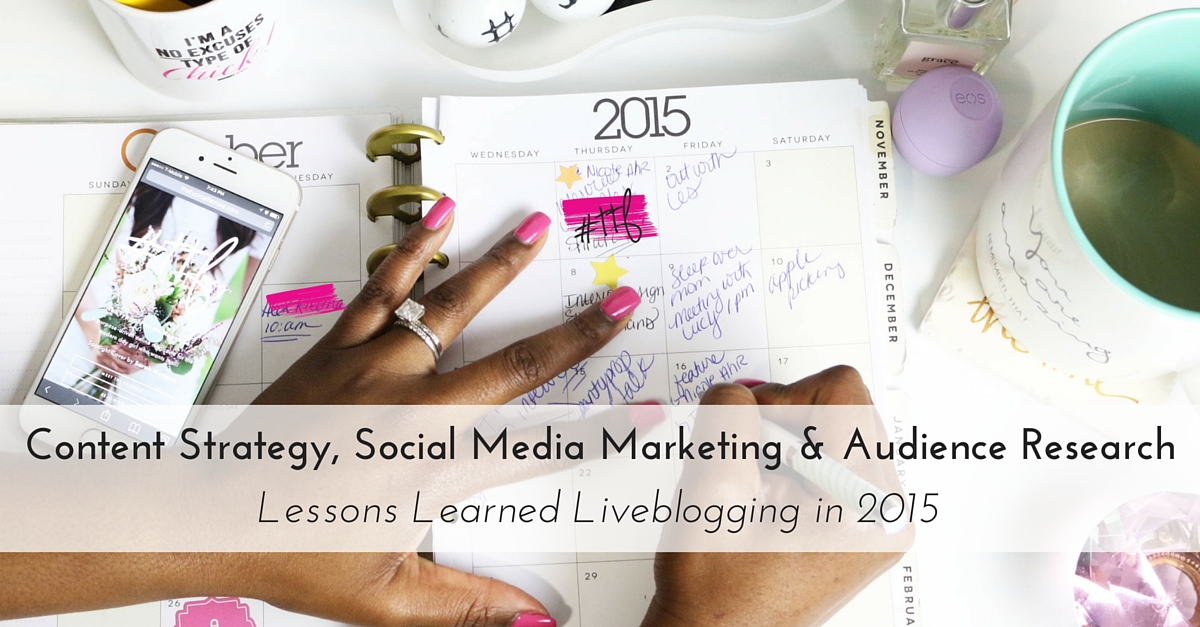 If one lesson emerged regarding content in 2015, it was that a digital marketer's strategy should revolve around quality over quantity. Quality necessitates editorial planning, audience understanding and persona research, as well as the social media marketing and PR outreach. Throughout the year, experts in our field (including Gary Illyes, Marty Weintraub, Wil Reynolds, Lisa Buyer and Mindy Weinstein) shared their tried-and-true tactics for creating what Rand Fishkin lovingly refers to as 10X better content.
In today's content-focused track of the 2015 Virtual Conference, read up on these tactics and find out how you can apply them to your own content marketing.
---
December 15, 2015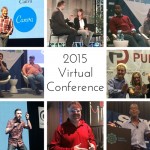 Here on the BCI blog, we publish updates to keep digital marketers current on new tactics and evolving perspectives. To do so, we send livebloggers to major digital marketing conferences so readers can get the 411 from the industry's search marketing, content, conversion and advertising experts. This year, Virginia Nussey and I covered more than 85 sessions live from SMX West, SMX Advanced, SMX East, Pubcon, SEJ Summit Santa Monica and BIA/Kelsey NEXT in Local.
As we wrap up the year, we present an early holiday gift. We're packaging up the most high-impact liveblogged sessions of the year to create a virtual conference you can follow along with each day this week. Or, pick and choose the tracks that interests you. Either way, this virtual conference is your fast track to getting up to speed on what happened in digital marketing in 2015:
• Wednesday, Dec. 16: Content, Social Media & Understanding Your Audience
• Thursday, Dec. 17: Search Engine Marketing, PPC Advertising
• Friday, Dec. 18: SEO Milestones of 2015
Read SEO, PPC & Content Virtual Conference: 2015's Liveblogged Lessons
---
October 12, 2015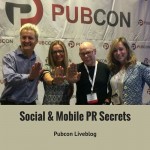 Do you want press for your business? Yes please! Here's how to use social media in traditional and new ways to reach and influence the media. New opportunities to be covered by today's speakers include making sure your content is mobile friendly and targeting the media through paid Facebook promotions.
Read the liveblog Social and Mobile PR Secrets.
---