Social Media Marketing Archives - Page 2 of 9 - Bruce Clay, Inc. Blog
June 24, 2013
Shakespeare's Hamlet had a lot on his mind — namely, the "slings and arrows of outrageous fortune." But if he'd been kicking it in the 21st century, maybe his fortune wouldn't seem so outrageous — the Prince of Denmark would have been able to track his social fortune, putting a stop to any natural shocks that came about about from seemingly random follows, unfollows, retweets, mentions and favorites.
If Hamlet had access to social media — and the analytics that come with it — perhaps he wouldn't have been so down; he could have tracked @Claudius, @Gertrude and @Ophelia's social media musings and in doing so, gain better understanding of what was working in their relationships and what wasn't.
Read more of 2 Tweet or Not 2 Tweet: Twitter Analytics Help You (and Hamlet) Optimize Social Media Efforts.
---
May 21, 2013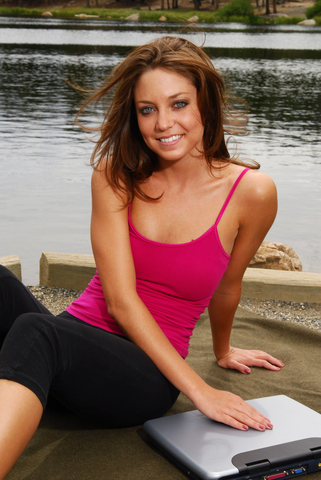 Blog and social media maintenance can't fall through the cracks when you go on vacation. Let the plants die and newspapers stack up, if you must, but make sure you don't neglect your blog and social media platforms; they need to continue providing the quality content that your clients/customers/fans have (hopefully) come to expect.
You don't want your brand voice to fall silent while you're away, so set aside some to time to craft and schedule social media posts before you vacate. Tweets, Facebook posts and LinkedIn posts should be distributed throughout each day. It is also essential that you find the time to prepare and schedule a blog post ahead of time.
Read more of Tips for Blog and Social Media Maintenance While on Vacation
---
August 28, 2012
How many times have I read or heard "create great content" as the first rule of online marketing? Unfortunately that overlooks the importance of promoting the content. The old adage "build it and they will come" is misleading in the content marketing world. The power of frictionless sharing for brands is the broad exposure, made easy as readers do the work.
Facebook is on to something with the concept of frictionless sharing. In fact, business should examine their media assets to make sure user sharing is obstacle-free. Here are some things to think about in optimizing your content's sharability.
Read more of 4 Ways to Strip Hurdles for Easy Content Sharing.
---
June 5, 2012
There are going to be a lot of tools here. Many are explained in a sentence. It might be hard to convey the real value of them. Use this as a starting point.
---
May 22, 2012
It was a Saturday morning, the scent of rain filled my room and I could heard drops of rain outside my window. As a rain lover I was excited at first, but then I thought to myself, "crap, is the farmers market open rain or shine? I really need a new bar of soap." The only means of communication for the farmers market was Facebook and Twitter. Surely on the day of the farmers market they'll respond. I waited, and waited, and waited… no response. It was that day that it hit me.
No matter what your reasons for engaging in social media, customer service has to be at the core of everything you plan.
Read more of Why Customer Service Should Be At the Core of Every Social Media Strategy
---
May 16, 2012
There's a fascinating story in the Atlantic of one historian's ongoing social experiment intended to reveal the nature of truth on the web. He teaches a U.S. History course at George Mason University called Lying About the Past. The curriculum has uncovered a fragile balance between truth and fiction within online communities as students craft a hoax to see how long it can pass as fact. Outside of academia, one prankster and entrepreneur duped Facebook into believing Abraham Lincoln patented a pre-cursor to social networking.
Read more of A Business's Reputation Is More Vulnerable on the Social Web.
---
April 30, 2012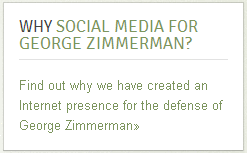 No one would ever want to be in George Zimmerman's position: a controversial target in the volatile debate of American race relations. Of all the lessons society can take from the case of Trayvon Martin, disaster response and reputation management sit at the bottom of the list. Still, for marketers Zimmerman's defense team's efforts to control the online conversation are worth a closer look.
This morning we learned that the defense team had set up a website, Facebook page and Twitter account. Zimmerman's attorney Mark O'Mara explains his decision to establish an official social media presence:
"We feel it would be irresponsible to ignore the robust online conversation, and we feel equally as strong about establishing a professional, responsible, and ethical approach to new media."
Read more of George Zimmerman: A Rep Management Case Study.
---
April 25, 2012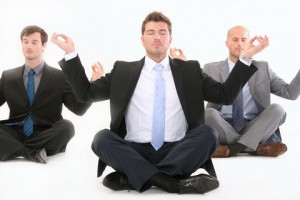 Here's an interesting mid-week read for you: Social Media Advertising Is Set to Explode. Who Will Control It?
The short story: Industry watchers, really everyone reading this, saw social media marketing cut an unprecedented fast track for business adoption and budget. Now all hands are reaching for a piece of the pie; that's PR, advertising, digital media, and social media agencies all staking a claim to the financial bounty that comes with controlling the new media budget. But which arm of media management or communications would best serve social on behalf of business? Before any business can choose, the AdAge article warns of three social media misconceptions that can muddy decision making.
Read more of Who's Doing Social Media Right? Weigh In Here.
---
April 23, 2012
April's SEO Newsletter is ambitious, offering readers the usual round-up of notable industry news from the month along with several action-oriented articles.
Bruce Clay's SEO Action Items for Google's Assault on Aggressive SEO [Video Interview]
Google Cracks Down on Over-Optimisation and Unnatural Linking
Getting to Know Google's Social Analytics
Take SEO Training on Your Holiday in Milan
What are you waiting for? Get reading!
---
April 18, 2012

Google's new social reporting in Analytics rolled out recently and many site owners are pleased to have data that tracks social media ROI integrated right into the analytics they use every day. With six new reporting functions, there's lots of ways you can assess the value of social media in conversions, the value individual social networks have and how your content is shared across networks. In this post, we'll hone in on the Pages report and how you can use it to track content performance across social networks and grow community.
Read more of Google Social Analytics: How the Pages Report Can Boost Content & Social Performance.
---