Social Media Marketing Archives - Page 3 of 12 - Bruce Clay, Inc. Blog
October 9, 2015
Personal branding and social strategy – it's a subject close to all digital marketers' hearts. Mark Traphagen, Matt Craine and Mel Carson are speaking on this hot topic at Pubcon Las Vegas. Hear what they have to say on the importance of personal branding in a world
where everyone is Googling everyone else in the this in-depth liveblog. Trust us, you don't want to miss these tips!
---
October 8, 2015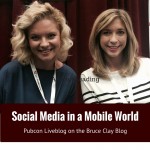 Two social media managers share their strategy when it comes to social for mobile specifically, in this Pubcon Las Vegas session aptly titled "Social Media in a Mobile World."
Read the entire liveblog.
---
October 7, 2015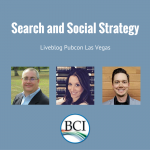 How much time should you spend creating and promoting content? What's the relationship between search and social? Get practical and effective content tips from the experts in this Pubcon Las Vegas session on search and social content strategy. Jordan Kasteler, our very own Mindy Weinstein, and Bill Hartzer all share their unique tactics on how to improve content that shines for both SEO and social campaigns.
Find out the answers in our liveblog of Search and Social Content Strategy.
---
October 6, 2015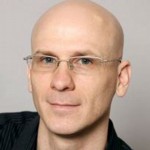 How much do you know about Reddit, and are you using it the right way to build your online presence? Brent Csutoras, social media strategist and content marketer, takes center stage at Pubcon Las Vegas to help you not only understand Reddit but also how to achieve long term success on the site.
Read our liveblog (with slides) of Long Term Success with Reddit.
---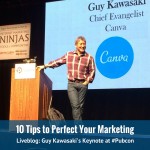 Day 1 at Pubcon Las Vegas starts with a session by Guy Kawasaki that's to the point and doesn't suck, as the chief evangelist of Canva takes his own advice for giving a high tech speech. Guy is a name-brand marketing pro and an evangelist. He's the author of The Art of Social Media, The Art of the Start, APE: Author, Publisher, Entrepreneur, Enchantment, and has a million and a half Twitter followers who follow him for his marketing insights.
In this insightful session, Guy shares 10 tips you can start implementing now on how to enhance your marketing in the age of social media.
Read the full liveblog of Guy Kawasaki's How to Perfect Your Marketing.
---
October 1, 2015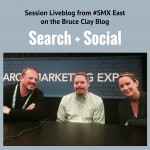 You can't think about search without thinking about social media, and vice versa. They complement each other, and both initiatives come out stronger when they're approached holistically. In SMX East's "Better Together: Search + Social," Casie Gillette, Eric Werner and Geoff Colon share their tips straight from the search and social trenches.
Read the liveblog.
---
September 29, 2015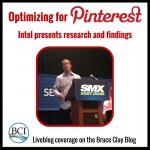 If your target audience is using Pinterest, it's time to start optimizing for this search engine (because it's not a social platform). Intel's Director of SEO Laura Mitchell and Community Manager Scott Jaworski (@scott_jaworski) provide tips on the most effective SEO tactics to apply on Pinterest.
Read the liveblog.
---
September 24, 2015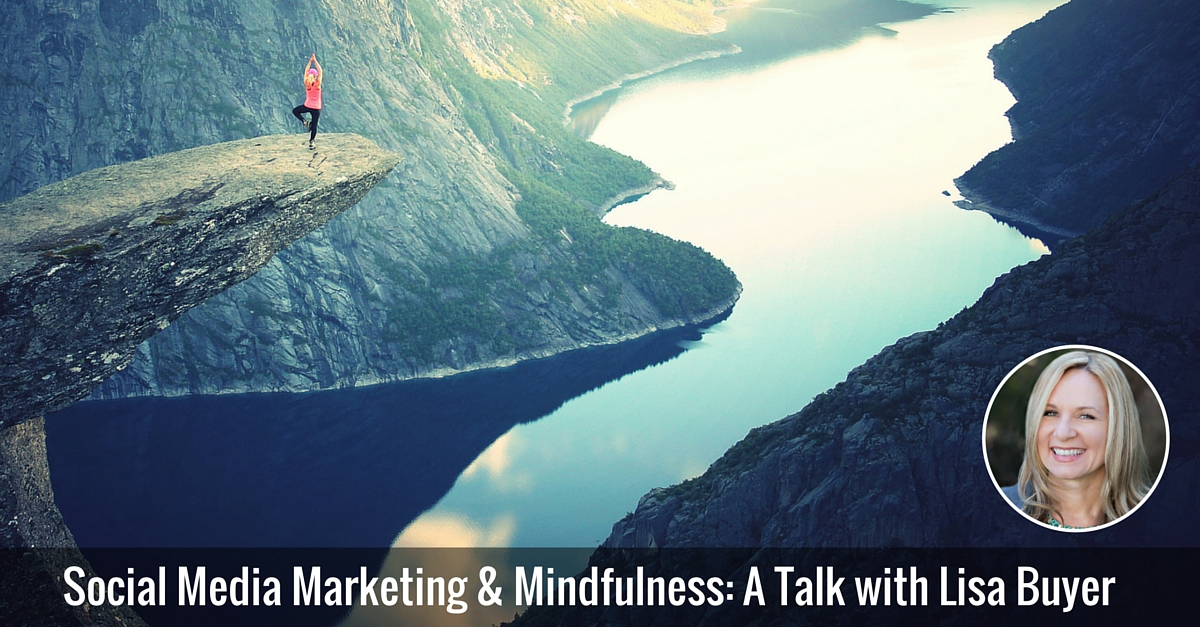 PR pro Lisa Buyer always has the scoop when it comes what's trending in social media, SEO and digital marketing. Buyer, the CEO and founder of The Buyer Group and author of "Social PR Secrets," likes to stay ten steps ahead and get in front of the next big thing — whatever it is.
We caught up with her to get a sneak peak at what's coming when she takes the stage at Pubcon Las Vegas next month. Listen in to our video interview as she talks about:
The Mindful Business Movement
Her new book "Space"
Advice for businesses just starting out with social media
The importance of paid social
Social media for mobile
---
July 9, 2015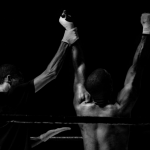 Twitter chats are a crazy-effective way to skyrocket Twitter engagement. The following is a guide that teaches you how to leverage Twitter chats to amplify your brand voice. You'll learn how to identify Twitter chats that make sense for your niche, engage in them effectively and turbo charge your social media marketing efforts. Fair warning: further reading may result in excess Twitter engagement. Proceed with caution — your Twitter's about to blow up.
---
May 8, 2015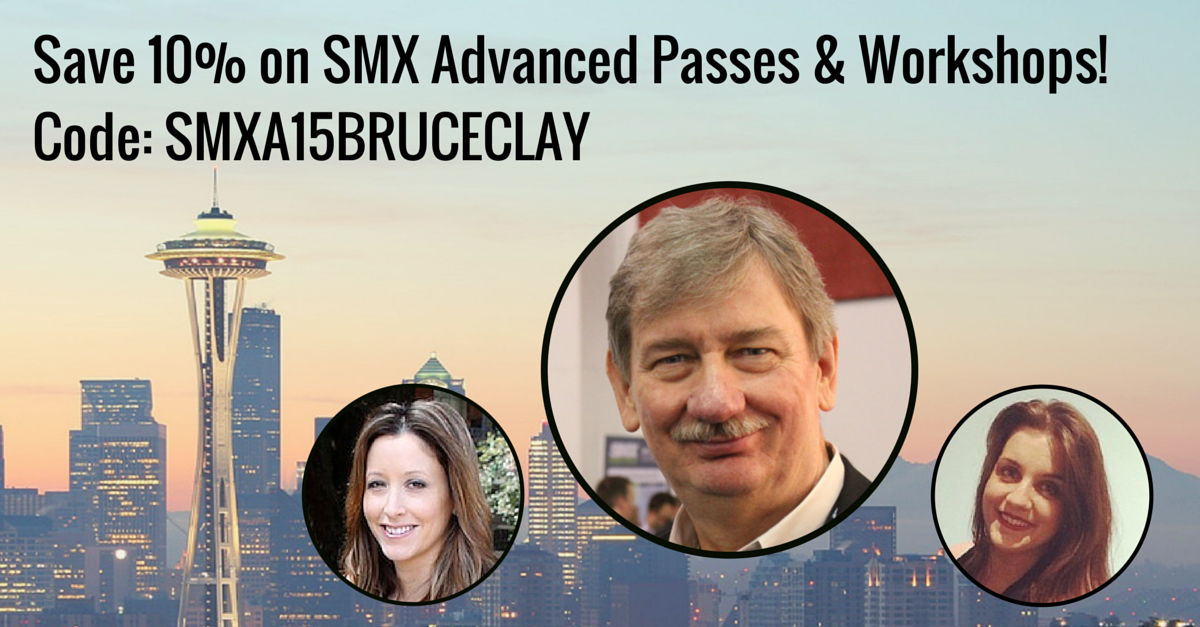 Less than 90 tickets remain for Search Marketing Expo (SMX) Advanced 2015! If you're planning to register for the must-attend event, hurry — because it looks like it's about to sell out for the ninth year in a row. When registering, save 10 percent on all passes and workshops with our discount code: SMXA15BRUCECLAY.
If you're looking for next-level search marketing education and networking, this is the conference you don't want to miss. Industry elite gather here to share advanced technical knowledge and tactical tips for search engine optimization, paid search and social media marketing. I'll be on the scene liveblogging. Read on to see where you can meet Bruce during the conference and see our liveblog schedule.
---