Social Media Marketing Archives - Page 4 of 10 - Bruce Clay, Inc. Blog
April 23, 2012
April's SEO Newsletter is ambitious, offering readers the usual round-up of notable industry news from the month along with several action-oriented articles.
Bruce Clay's SEO Action Items for Google's Assault on Aggressive SEO [Video Interview]
Google Cracks Down on Over-Optimisation and Unnatural Linking
Getting to Know Google's Social Analytics
Take SEO Training on Your Holiday in Milan
What are you waiting for? Get reading!
---
April 18, 2012

Google's new social reporting in Analytics rolled out recently and many site owners are pleased to have data that tracks social media ROI integrated right into the analytics they use every day. With six new reporting functions, there's lots of ways you can assess the value of social media in conversions, the value individual social networks have and how your content is shared across networks. In this post, we'll hone in on the Pages report and how you can use it to track content performance across social networks and grow community.
Read more of Google Social Analytics: How the Pages Report Can Boost Content & Social Performance.
---
April 10, 2012
If you own or manage a store or business that depends on customers coming in the door, you've probably wondered the best way to use the Internet to drive more foot traffic. Regardless of your place in the spectrum of web-savviness, there are things you can do to establish a web presence that can be found online and leveraged into new customers.
If you've considered how investing in a website, social media profiles or even daily deals like Groupon might help your business, there's a good chance you've faced one of the following questions of local business owners making a name for themselves online. Here are six common problems local businesses find online along with the info and resources you need to solve them.
Read more of 6 Online Marketing Problems Local Business Owners Face and How to Fix Them.
---
April 4, 2012
Marketers live at the powerful intersection of research, psychology and sales. We study people's motivations so we can convince them to buy our products and services. Our aim to influence public opinion on behalf of brands and business is an endgame shared by all of society's major institutions, from politics to religion to parenting.
While underlying human motivations don't change much, our means of communicating do. The research around how consumers use media to interact with each other and with businesses give us marketers hints on the tone and message we can use for marketing on each channel. A new study gives us another data point on what motivates consumers to interact with brands on two specific channels: email and Facebook.
Read more of New Study Suggests How to Leverage Consumer Motivations for Email and Facebook Marketing
---
March 23, 2012

The first conference of the year for Search Engine Strategies was held in New York this week. From the ideas shared to the conversations had to the networking and more, we experienced another great event from SES. Up next for SES here in the United States is the San Francisco conference in August. Until then, here's a recap of some of the takeaways we gathered from our liveblog coverage of the show.
Read more of Top Takeaways from Search Engine Strategies NYC.
---
March 21, 2012
Got me 1 hour left battery time. Let's see if we make it. Lively group here at the end of the second day of the conference. The expo hall is now closed, so I think all the attendees are finding a session to entertain themselves. This one promises to deliver. Richard says he can't recall how often SEO is declared dead. Now everyone talks about the rumor that Google is looking for sites actively SEO'd and whack them.
Read more of SEO is Dead. Long Live SEO! SESNY 2012
---
SearchBash last night was a blast! Thanks to WebmasterRadio for another one for the books! If the party was conference candy, now it's time to get back to the meat. Chi-Chao Chang takes the podium to talk about the opportunity of advertising in mobile search. Although browsers are the primary access point today, applications are growing in importance and usage.
Browsers vs. applications: is there really a difference in search experience?
Browser takes
10 seconds to load
15 seconds to find results
7 seconds to details page
Application takes
1 second to load
5 seconds to find results
<1 second to details page
Read more of Local + Social: The Future of Promotion
---
March 1, 2012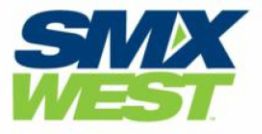 This session, #smx #31B, aims to demonstrate social ROI, look at emerging trends and provide an in-depth look at marketing tools and packages.
Courtney is up first. Whenever she reads a post about what's the social media ROI, she thinks about the fact there's no silver bullet. There will be no simple equation that provides a number to quantify ROI.
Only 20% of CMOs think social media marketing produces measurable ROI. Only 13% of marketers think they're doing a good job of social media marketing. 100% of those that did not define ROI in the calssical definition believe that social media benefits their business.
Read more of Justifying The Investment: Analytics For Social Media.
---
February 13, 2012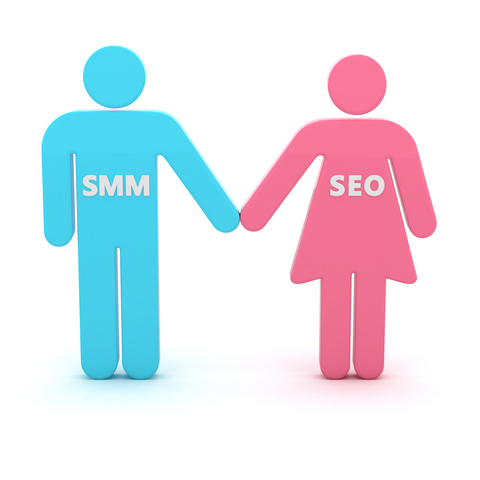 Bruce Clay Australia's SEO Factors and Trends report is out, packed full of information on the key factors in 2011 that impacted search engine optimization, including tips on how to address them, plus a look into 2012 trends. The 25-page report is a handy reference guide for professionals and business owners who want a high-level overview of the issues in search marketing that websites need to address to help shape Web marketing strategy. The report is free and available for download here.
Read more of Your Complete 2012 Guide for Tackling Important SEO Issues.
---
January 26, 2012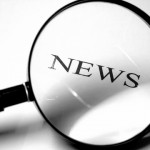 Our first newsletter of 2012 is packed with search marketing goodness, and we're giving you a sneak peek into this month's articles before it hits inboxes everywhere.
If you love this edition, go ahead and subscribe to our SEO Newsletter; it's a great way to ensure you're up to date on the industry's hot topics and provides a deeper glimpse into some of the trends and issues online business faces every month.
So, without further adieux, here are the highlights of January's SEO Newsletter.
Read more of 16 SEM Predictions, Understand Search + Your World, Guide to Google's Freshness Score.
---