Social Media Marketing Archives - Page 4 of 11 - Bruce Clay, Inc. Blog
September 30, 2014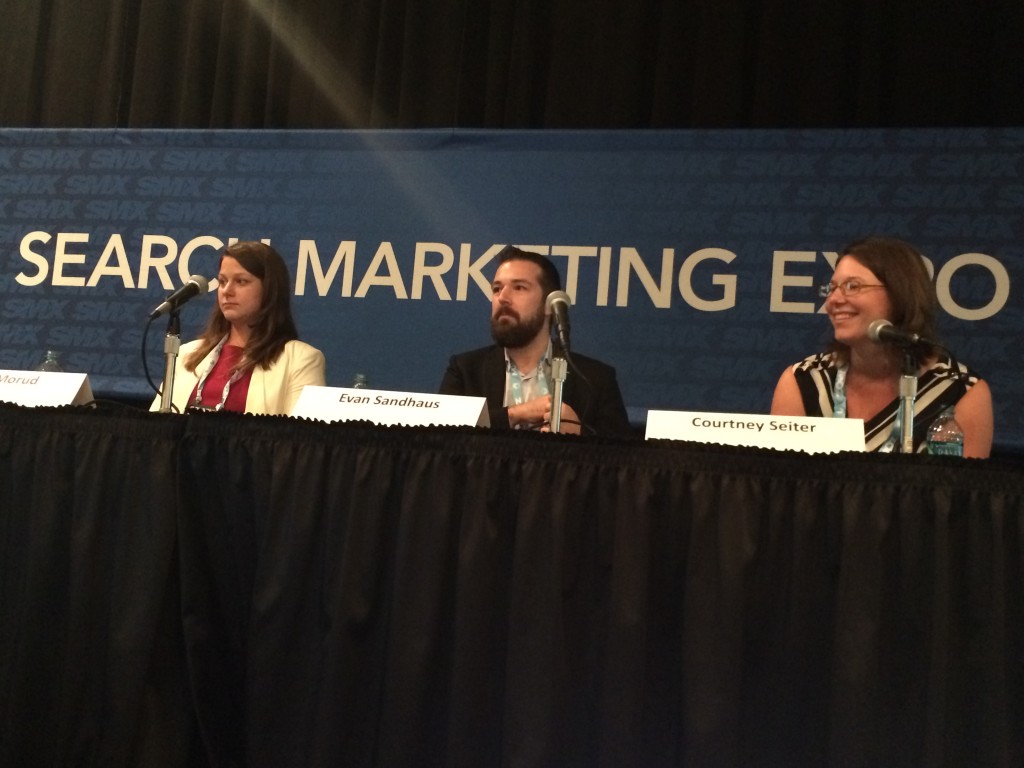 Take your social game to the next level by implementing Twitter Cards and Open Graph Tags. The speakers in this panel assert that social strategy means thinking about social posts as if they were ads (and therefore crafting them with the same amount of care and creativity). Learn how to wield OG tags, discover the nine different types of Twitter Cards and how to best utilize them, and find out what unique project The New York Times is using Twitter Cards to promote.
Speakers Merry Morud (Social Advertising Director, aimClear), Evan Sandhaus (Lead Architect, Semantic Platforms, NY Times) and Courtney Seiter (Head of Content Marketing, Buffer) present the latest essential tips and advice, captured in this liveblog from SMX East.
Read more in Twitter Cards & Facebook's Open Graph.
---
June 19, 2014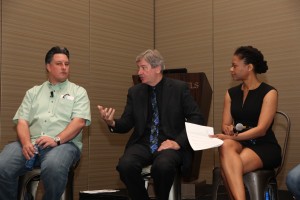 Tonight Bruce Clay joins Bing's Duane Forrester, aimClear's Marty Weintraub and Message Medium's Maisha Walker for an evening of audience-driven Q & A in Chicago at Search + Social: The Future of Your Business Online (an interactive event powered by Bing and Inc.). Attendees will ask these Digital marketing leaders anything and everything pertaining to search engine optimization, content strategy and social media marketing.
Last month the Search + Social panel kicked off with at Inc. Magazine's 3-day Grow Your Own Business Conference in Nashville. The Search + Social panel was such hit that when the session broke for lunch, a third of the audience stayed in their seats, hands raised and pens poised for more answers — the Q & A continued for an hour and a half past the session's end!
Read more of SEO Questions Answered in Real Time at the Search + Social Panel.
---
June 11, 2014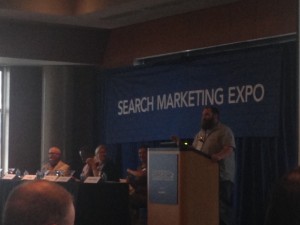 Get the skinny on social media tools, tactics and more in this session geared towards savvy search marketers. This session's speakers are Lisa Williams. Michael King, Matt Siltala and Mark Traphagen. The session kicks off with Williams, the director of digital marketing strategy at Search Discovery.
Williams tells us to start with the actual product and make a connection to the product with great storytelling. Look at search technology as a way to tell a story about your product. Communication strategy should be your first step to making that connection and storytelling. Come up with a communication strategy that's specific, measurable, actionable, relevant and timebound.
Read more of SMX Liveblog: 25 Social Media Ideas for the Advanced Search Marketer.
---
April 18, 2014
Digital marketing is evolving — are you? This month's SEO Newsletter focuses on amplifying your business's online reach with articles explaining how to use an underutilized and under-publicized paid, local search marketing platform, AdWords Express, and a guide intended to help a business choose which social networks are a good fit for their audience and investment. The strongest SEO campaigns work hand-in-hand with paid campaigns and social media marketing, both of which amplify a brand's reach among new audiences.
Read more of SEO Newsletter: AdWords + Social Media = Amplified Reach.
---
November 12, 2013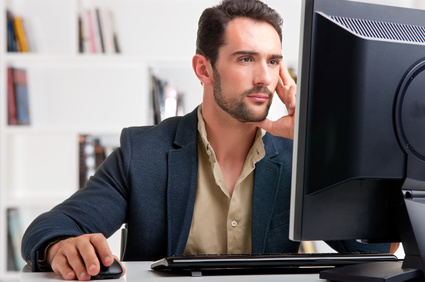 Social influence scores (also known as social authority scores) are a measurement of an individual or brand's reach online. Klout, established in 2009, and Kred, established in 2011, are two of the apps that that brands and individuals use to measure that reach/influence across social channels.
Influence is determined on a myriad of engagement factors, including shares, mentions, likes, retweets, number of followers and quality of followers. It's not, however, a race for followers – a high Klout or Kred score comes from quality of interaction, not quantity of interaction. According to Klout, "Posting a thousand times and getting zero responses is not as influential as posting once and getting a thousand responses. It isn't about how much someone talks, but about how many people listen and respond."
Read more of What is Klout? What is Kred? 3 Ways to Wield Social Influence Scores for Improved Online Interactions.
---
June 24, 2013
Shakespeare's Hamlet had a lot on his mind — namely, the "slings and arrows of outrageous fortune." But if he'd been kicking it in the 21st century, maybe his fortune wouldn't seem so outrageous — the Prince of Denmark would have been able to track his social fortune, putting a stop to any natural shocks that came about about from seemingly random follows, unfollows, retweets, mentions and favorites.
If Hamlet had access to social media — and the analytics that come with it — perhaps he wouldn't have been so down; he could have tracked @Claudius, @Gertrude and @Ophelia's social media musings and in doing so, gain better understanding of what was working in their relationships and what wasn't.
Read more of 2 Tweet or Not 2 Tweet: Twitter Analytics Help You (and Hamlet) Optimize Social Media Efforts.
---
May 21, 2013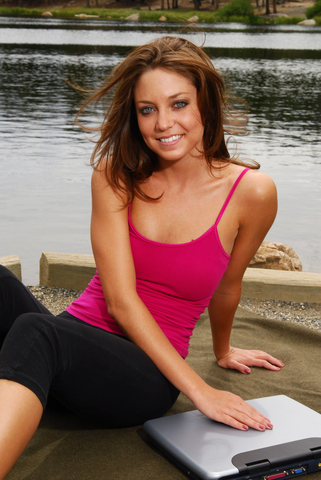 Blog and social media maintenance can't fall through the cracks when you go on vacation. Let the plants die and newspapers stack up, if you must, but make sure you don't neglect your blog and social media platforms; they need to continue providing the quality content that your clients/customers/fans have (hopefully) come to expect.
You don't want your brand voice to fall silent while you're away, so set aside some to time to craft and schedule social media posts before you vacate. Tweets, Facebook posts and LinkedIn posts should be distributed throughout each day. It is also essential that you find the time to prepare and schedule a blog post ahead of time.
Read more of Tips for Blog and Social Media Maintenance While on Vacation
---
August 28, 2012
How many times have I read or heard "create great content" as the first rule of online marketing? Unfortunately that overlooks the importance of promoting the content. The old adage "build it and they will come" is misleading in the content marketing world. The power of frictionless sharing for brands is the broad exposure, made easy as readers do the work.
Facebook is on to something with the concept of frictionless sharing. In fact, business should examine their media assets to make sure user sharing is obstacle-free. Here are some things to think about in optimizing your content's sharability.
Read more of 4 Ways to Strip Hurdles for Easy Content Sharing.
---
June 5, 2012
There are going to be a lot of tools here. Many are explained in a sentence. It might be hard to convey the real value of them. Use this as a starting point.
---
May 22, 2012
It was a Saturday morning, the scent of rain filled my room and I could heard drops of rain outside my window. As a rain lover I was excited at first, but then I thought to myself, "crap, is the farmers market open rain or shine? I really need a new bar of soap." The only means of communication for the farmers market was Facebook and Twitter. Surely on the day of the farmers market they'll respond. I waited, and waited, and waited… no response. It was that day that it hit me.
No matter what your reasons for engaging in social media, customer service has to be at the core of everything you plan.
Read more of Why Customer Service Should Be At the Core of Every Social Media Strategy
---