Twitter Archives - Page 3 of 6 - Bruce Clay, Inc. Blog
April 30, 2012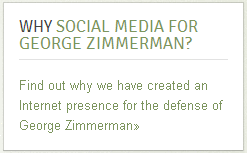 No one would ever want to be in George Zimmerman's position: a controversial target in the volatile debate of American race relations. Of all the lessons society can take from the case of Trayvon Martin, disaster response and reputation management sit at the bottom of the list. Still, for marketers Zimmerman's defense team's efforts to control the online conversation are worth a closer look.
This morning we learned that the defense team had set up a website, Facebook page and Twitter account. Zimmerman's attorney Mark O'Mara explains his decision to establish an official social media presence:
"We feel it would be irresponsible to ignore the robust online conversation, and we feel equally as strong about establishing a professional, responsible, and ethical approach to new media."
Read more of George Zimmerman: A Rep Management Case Study.
---
January 6, 2012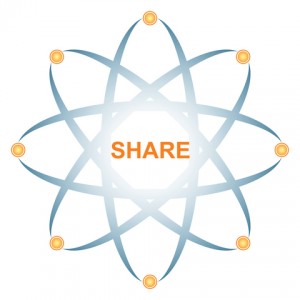 Social share buttons are a great way to spread the content you have deeper into networks across the Web – but which social share buttons are right for your site? Sometimes, the "catch-all" approach to buttons that we so often see isn't the best route. You know, those widgets that produce a bunch of buttons for social communities for the sake of trying to reach everybody and their mother. Oftentimes, this can just confuse readers or make them think more than they should have to in order to share the content they like.
There are several approaches to how you can identify which social share buttons you should include on your Web pages. One is checking traffic sources in your site's analytics. Another is knowing who your target audience is and where they are hanging out socially online. And yet another is assessing the importance of individual social share buttons as metrics in whatever goals you have for the business.
Virginia and I recently decided to do an analysis of the social share buttons on the SEO Newsletter article pages, since they hadn't been refreshed in quite some time. I'm going to share with you what we uncovered about some of the social share buttons, what we plan to do with it and how you can better assess the social share buttons on your (or your client's) site.
Read more of How to Choose Social Media Share Buttons.
---
December 30, 2011
Day 3 of our "Best of Search Conferences 2011" is upon us, and this post wraps up the series here on our blog. Looking through the coverage, one thing we can say for certain is that there are a ton of enthusiastic, brilliant people in the search marketing community who have a passion for sharing ideas. Thanks to all of them, and special thanks to the conference producers who offer a vehicle for these people to share knowledge with the community. Today's Day 3 coverage is all about exploring thought-provoking topics in the areas of understanding your audience, holistic marketing, online reputation management and branding, plus cutting-edge topics from this year's search marketing events. And don't forget to check out Day 1 and Day 2 if you happened to miss them.
Read more of Best of Search Conferences 2011: Day 3.
---
December 29, 2011
Digital marketing conferences are an exciting resource for those in the SEO and SMM community, offering the most up-to-date and cutting-edge info from experts finding great success marketing online, as well as popular search engine and social media platform employees themselves. You may not have been able to attend all the Digital marketing conferences you wanted to this year, but we reported on many. We've categorized the most popular sessions and compiled the liveblog coverage highlights to report all week. Today's tracks bring you strategic and tactical recommendations for social media marketing and local search and services.
Read more of Best of Search Conferences 2011: Day 2.
---
December 6, 2011
Audience: Web marketers
Estimated reading time: 5 minutes
Nobody knows how to communicate to a business' customers better than Internet marketers (backed by the wisdom of the business owner, of course). Our job is to listen to and anticipate what people want, and then deliver it to them.
Web marketing teaches us many lessons in communications — how to listen, how to speak, how to understand needs and react accordingly. Think about all the things we as professionals can learn from this craft and apply to our interpersonal communications. Let's explore …
Read more of What Internet Marketing Can Teach Us about Interpersonal Communication.
---
September 15, 2011
Both Google and Bing say social signals are factored into their ranking algorithms for "regular" search results.  No surprise. So it was also no surprise it was standing room only at SMX East Facebook, Twitter and SEO session designed for the serious search and social crowd! Danny Sullivan gave introductions with a reminder that not […]
---
June 15, 2011
Last night while enjoying my third Samba Juice cocktail @SushiSambaChi in Chicago, I had a moment of social media clarity: Twitter is the single-greatest social media tool (yeah, I said it).
I was sitting at a table at with seven amazing women I had never met before: architects, designers, producers, entrepreneurs, professors, and all of us were sharing tales from the trenches and some serious laughs.
There was no hidden agenda, no crazy self-promotion, just a bunch of powerful women looking to meet other powerful women. #Success.
Read more of Twitter: The Single-Greatest Relationship and Branding Tool.
---
March 31, 2011
Today is opening day of baseball season, and everyone (including Susan) is just a little fired up. I happen to have a lot of Red Sox fans in my Facebook feed, and before I even had my coffee this morning, there was already a little not-so-friendly East Coast rivalry occurring (well, actually, the Yankees assaults started days ago). [It's the duty of every American to hate the Yankees. –Susan]
Baseball season got us thinking here in the writers department about the social aspects of baseball games. Why are people willing to pay seven bucks for a mediocre beer and five dollars for a hot dog at the game, when they could get a six-pack and whole package of dogs at the grocery store for half the price and watch it at home? The answer is the community and the experience.
Read more of Baseball and the Social Experience: Why You're Willing to Pay $7 for a Beer and What Businesses Can Learn.
---
March 9, 2011
This session talks about the importance of Twitter as a link builder, its relevancy to search and how your authority on Twitter plays into the big picture. I'm actually pretty excited about this session because, quite frankly, I suck at Twitter.
Read more from Retweet Me: How To Be A Twitter Authority
---
February 23, 2011
Tweetdeck has changed the 140-character rule for everyone who likes to ramble. The company rolled out its Deck.ly feature at the end of January, allowing users to blabber to their hearts' delight by surpassing the 140-character limit and even giving those chatterboxes the ability to include images and embed video, for the love of God.
I liked this idea when I heard it the first time. It was called a blog.
Read more of Can't You Just Say It in 140 Characters or Less?.
---