May 29, 2009
Friday Recap: The Gloves Come Off Edition

Photo by SMN via Creative Commons
Even after this abbreviated week, Friday couldn't have come too soon. I mean, is it just me or are the search engines getting ruthless, pulling out all the stops to get to the top? Cutthroat innovation and increasingly frequent rebranding efforts signaled Yahoo and Microsoft's escalating desperation to gain market share and Google's refusal to back down.
Yahoo's announcement came first this week, as we watched CEO Carol Bartz map a new direction for the company. In an interview, Bartz outlined a strategy for enhancing video, social and mobile Web experiences and said that Yahoo is not a search company.
Then Microsoft came out swinging, announcing that its new search engine, Bing, would be launched next week. CEO Steve Ballmer called Bing a "decision engine" specializing in information on commerce-related topics like shopping, travel and local business. One humorous offset of Microsoft's announcement is a developing feud between author/columnist Stanley Bing and Bing the search engine.
By the end of the week, Google had elbowed its way into the fight, capturing any wandering attention with a preview of Google Wave. Announced during Google's I/O Developer Conference this week, Wave promises to revolutionize Internet communication by combining email, chat and instant messaging in one instant utility. Developers are being encouraged to create extensions for the platform so that applications are available when Wave is released later this year.
It was around that time when an unexpected player entered the ring. Topsy, a tweet-powered search engine, is poised to become a real-time search leader for online news. Results are ranked based on the number of times a tweet containing the story has been retweeted as well as the number of people following the person who tweeted it.
Okay, enough of the search engine soap opera already. Get to the fun stuff! Like cookie cake pie! You may ask, "Can such high levels of deliciousness coexist in one form?" Just witness the arrival of the baked goods triple threat. If anyone's thinking of making one, please know that I wouldn't waste a crumb and I'm not above licking the plate clean. While I'm on a food kick, check out this beautiful and practical table of condiments that periodically go bad. Who knew garlic sauce was so finicky?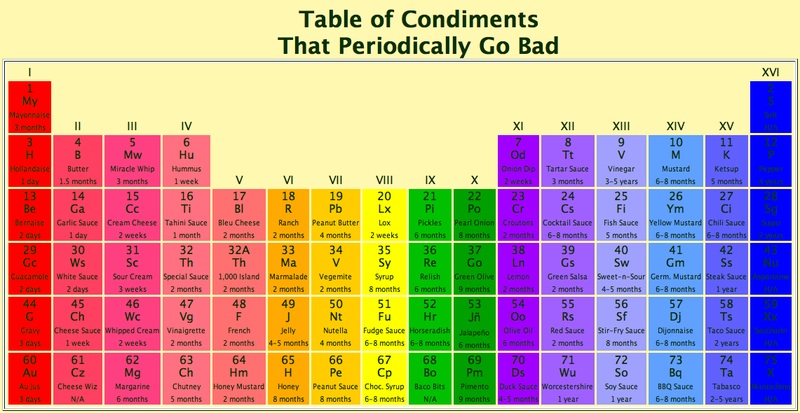 Also in danger of spoiling is Twitter after announcing that a Twitter television show is in the works. The concept is still in the development stage, but users from celebrities to technophiles alike are protesting the project. As Michael Arrington points out, there are hundreds of other ways Twitter could be using its time and resources more wisely — like providing a stable platform, for starters.
At the Cartoon Barry Blog, proud new papa Barry Schwartz alerted us to a silly spoof of what life would be like if all the world was a client-vendor relationship. Life is negotiable, right?
SMX Advanced kicks off in Seattle next week. Bruce is speaking on the SEO track during Mega Session: SEO Vets Take All Comers. While there won't be a Bruce Clay blogger recording the action, Lisa Barone of Outspoken Media has posted her SMX Advanced liveblogging schedule. I also expect to see session coverage on the aimClear Search Marketing Blog. If you know of anywhere else offering SMX Advanced coverage, be sure to share in the comments.
Before I leave you with your weekly dose of Boing Boing-inspired brain bites, I've got to shout out to my counterparts Down Under who are starting a new tradition on the Bruce Clay Australasia blog. Every other week, the SEO roundup will compile some of the most interesting stories, stats and developments related to Digital marketing. Keep those ace finds coming, mates!
Things I learned from Boing Boing this week:
---
---
One response to "Friday Recap: The Gloves Come Off Edition"
Wilsonville Web Design writes:


Wow. Every week a something new is infiltrating the blogging/internet world! Some for better some for worst. I would like to see the impact Bing has when it comes out next week. However, I think we all know that Google will still reign, as it has over the years. Will we be incorporating "Bing" into our personal glossaries as we have with "Google" (i.e. "Googling")? I think not.

Great Post! Kept me informed and intrigued!

@ May 30th, 2009 at 20:56