Authorship Archives - Bruce Clay, Inc. Blog
July 24, 2014

Google Author Rank is coming. Author Rank is an algorithmic analysis of an author's authority which is used as a search engine ranking signal. When Google Author Rank comes, you'll want to be ready, having firmly established yourself as a trustworthy authority. Now is the time for authors, journalists, bloggers and other content creators to evaluate themselves as authors in the way a search engine would. With last month's disappearance of author photos from the SERP, we believe we're closer than ever to the actualization of Google Author Rank.
Read more of Google Author Rank is Coming; ClearVoice is Ready.
---
October 2, 2013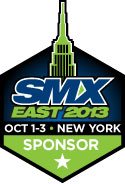 Authorship is a structured markup that can give you a click-through boost and thus more traffic when an author photo shows up in a SERP, but which, in my own experience, can be finicky for implementing. One of the key players in developing the authorship markup at Google is on the panel. Other members of the panel will come from the publisher perspective and the agency side.
Elisabeth Osmeloski (@elisabethos, Director of Audience Development, Third Door Media, Inc.) is moderating and the four speakers are:
John Carcutt, Director of SEO and Social Media, Advance Digital (@johncarcutt)
Janet Driscoll Miller, President and CEO, Search Mojo (@janetdmiller)
Pierre Far, Webmaster Trends Analyst, Google (@pierrefar)
John Shehata, Executive Director of Search, Social Media, ABC News (@JShehata)
Read more of Google Authorship: Step-By-Step Setup & Troubleshooting.
---
June 11, 2013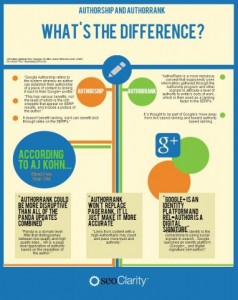 The first morning of SMX Advanced in the SEO promenade room has been rockin' with lots depth of data, rich nuggets. The room is packed with people wanting the latest in the world of authorship and AuthorRank. Mitul Gandhi of SEO Clarity is the opening act …
Read more of SMX Advanced 2013: Authorship: The Deep Dive.
---