Bruce Clay Australia Archives - Bruce Clay, Inc. Blog
June 3, 2013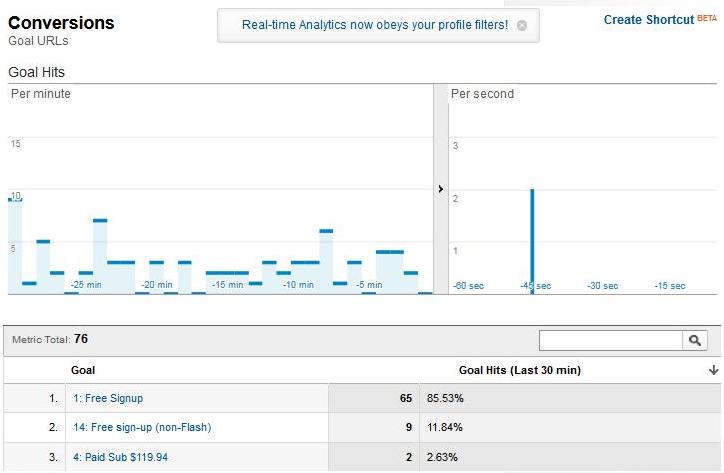 Google Analytics is every Internet marketer's best friend. The tools are always changing and updating, making the Google Analytics blog an important one to keep up on so you know the features, capabilities and data available to you. There are a couple new tools that got us really excited because of the intel they provide about how visitors are using our sites. Learn about the new Customer Journey tool and the Real-Time Widget now available through your Google Analytics account.
Read more of Two Exciting New Tools in Google Analytics.
---
July 25, 2012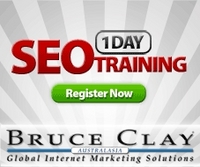 Bruce Clay Australia's Sam Makkouk works closely with clients seeking the knowledge to establish an SEO-friendly company culture. He says:
"Bottom line: enterprise is interested in the ROI case for spending their limited budgets on digital. The training provides them with the necessary knowledge to understand how to undertake proper white hat techniques and ultimately the opportunity in doing so. We show them the opportunity and then give them the required knowledge and tools to capture it."
Read more of SEO Training in Australia Sets the Stage for Enterprise SEO Success.
---
December 30, 2011
Day 3 of our "Best of Search Conferences 2011" is upon us, and this post wraps up the series here on our blog. Looking through the coverage, one thing we can say for certain is that there are a ton of enthusiastic, brilliant people in the search marketing community who have a passion for sharing ideas. Thanks to all of them, and special thanks to the conference producers who offer a vehicle for these people to share knowledge with the community. Today's Day 3 coverage is all about exploring thought-provoking topics in the areas of understanding your audience, holistic marketing, online reputation management and branding, plus cutting-edge topics from this year's search marketing events. And don't forget to check out Day 1 and Day 2 if you happened to miss them.
Read more of Best of Search Conferences 2011: Day 3.
---
October 19, 2011
Each month we put together a snapshot of our industry that reflects important moves in the Internet and technology space and provides useful knowledge that our colleagues in the Digital marketing industry can use in their strategic or day-to-day SEO, PPC and SMM practice. It's called the SEO Newsletter, and the October issue materialized this week.
Well, for the most part.
We apologize to readers for some technical difficulties that resulted in a couple of the articles turning up 404 pages. All that's been fixed now and there are four fresh pieces available for viewing, from a simple but sophisticated formula for calculating the dollar value of higher rankings to a survey of the current state of Internet usage and marketing opportunities in the super-engaged Japanese market.
Read more of Calculate the Value of Higher Rankings: New SEO Newsletter.
---
August 27, 2010
Can I get a hallelujah for Friday? Here are some fun and interesting stories to get you to your weekend.
First, how about a trip in the time machine? Employee orientation videos from Wendy's make a good point. People learn better when instructions are rapped, with belting riffs and glamour shot lighting. [I feel like I'm ready for an exciting career in fast food. –Susan]
At least Wendy's was trying to reach their team in a popular medium of the time. Knowing your audience and their interests is an important part of building community. Ben Huh, founder of Cheezburger Network, knows a thing or two about online community management. He was my guest on this week's SEM Synergy and I couldn't share this with you earlier, as I was in video editing purgatory, but now I can!
Read more of Friday Recap: Cheeseburger Edition.
---
July 15, 2010
Summer has hit the country like an air conditioner falling from a third story window. So why not take a long, refreshing sip of industry news and analysis to help cool you down? Spare yourself the sweat of trying to keep up on the past month's search and social happenings, events and advances — we've done the heavy lifting for you. Here's the news that will be hitting inboxes and the Web tomorrow.
Lessons Learned from Our Internet Marketing Contest
Everyone likes free stuff. In fact, people will do a lot for a prize. Though sometimes, a lot has to be done to give away prizes, too. That's what we found over the last few months during our Small Biz Discovery Contest.
Read more of July's SEO Newsletter.
---
June 16, 2010
I just got a peek at this month's SEO Newsletter and I couldn't help but try to land the scoop. This one's got something for everyone — chunky tactics for implementing SEO in large organization environments; juicy results of research done by the Bruce Clay Australia team; and just the meatiest bits of SMX Advanced Seattle coverage. Though as LeVar Burton would say, you don't have to take my word for it. Check out some snippets I swiped below, or subscribe to the SEO Newsletter (just over yonder in the blog sidebar) to get the full package delivered to you first thing tomorrow.
Read more of June's SEO Newsletter Hitting Presses Now.
---
May 18, 2010
The SEO Newsletter for May 2010 has landed in inboxes. In it you'll find search and Internet news from the past month and articles with guidelines for small business SEO and Meta tags.
If you want to get the SEO news from BCI in your inbox each month, just enter your e-mail address in the "Subscribe to our Newsletter" box over in the left-hand sidebar there. Happy reading!
Read more of SEO Newsletter in Stores Now!
---