Search Drives Ecommerce Online and Offline
By: Bruce Clay, May 2006
Last fall, Forrester Research estimated that online retail would double in five years, reaching $329 billion by 2010 — a compounded annual growth rate of 14 percent. Travel alone increased close to 90 percent in 2005, and online sales of general merchandise crossed the $100 billion mark. So it appears online ecommerce is robust.
However, a recent comScore study (sponsored by Google) reports that a good percentage (63%) of search-related purchases are made offline after online research. The study shows that 25 percent of searchers purchased items related to their search queries and 37 percent of those completed their purchase online.
Buyer Conversion for Select Product Categories (% of Buyers)
Category Searched
Buyer Conversion
Conversion Offline
Conversion Online
Average, All Categories
25%
63%
37%
Apparel & Accessories
43%
65%
35%
Toys & Hobbies
42%
88%
12%
Music/Movies/Videos
28%
83%
17%
Consumer Electronics
18%
84%
16%
Video Games & Consoles
17%
93%
7%
Jewelry & Watches
15%
75%
25%
Source: comScore Networks/Google, March 2006
The chart above shows that over 80 percent of the conversions occurred offline. While most of the above categories include products that are easy to purchase online without "touch and feel," consumers still purchased them offline. The question is, why? Part of the reason has to do with the hassle of shopping carts and making returns, as well as fear of fraud/ID theft and sharing personal data. However, another explanation is that retail sites are simply not optimized to rank well in search engines so they lose the opportunity to sell more merchandise online.
Are Ecommerce Sites Optimized?
According to industry research, most ecommerce sites are not optimized to rank well in the organic search results. Over 80 percent of the Internet Retailer Magazine's top 100 websites lack the basic search engine optimization (SEO) techniques that would give them high rankings.
We're talking about proper Meta tags, good site architecture, keyword analysis and optimal page content. Sites that utilize basic SEO principles are more readily indexed by search engine robots and more favorably ranked by search algorithms.
SEO Is Important
It is wise for retailers to optimize for top organic listings because these links edge out sponsored links when it comes to conversions. The MarketingSherpa Search Marketing Benchmark Survey reports the following conversion rates.
Delayed ecommerce/service purchases: Organic (6.3%) vs. paid links (4.2%)
Ecommerce product /service purchases: Organic (4.1%) vs. paid links (3.8%)
Earlier research shows that 70 percent of users click organic links over sponsored links. JupiterResearch data also states "algorithmic listings in search indexes generate an estimated six of seven commercially natured search referrals."
Based on all the above data, I think it's safe to say that ecommerce sites need to implement basic organic SEO techniques. Below are some recommendations for optimizing an ecommerce site to rank well in Google and Yahoo! as well as MSN and Ask.
Ranking on Top
First, let me emphasize that search engine optimization (SEO) is an iterative process. You don't do it and forget it. The search landscape changes daily with new site submissions, algorithm changes and your competitors getting smarter. The task of maintaining good rankings is never done.
You want to have your web pages appear at the top of the search engines for targeted keyword queries because it increases brand awareness, qualified traffic and revenue.
Three major items impact your search engine ranking: the search engines, your competition and your site constraints. None of these are under your control. The top rankings go to the site that is the "least imperfect." Although perfection is impossible, paying attention to the following HTML components will make your site easier to index by the search spiders and more favorably ranked in the search database:
Title Tag
Description Tag
Keyword Tag
Heading Tag
ALT Tag
Links
Body Text
Title Tag: Each page must have its own descriptive Title tag, one that includes the keywords on the page and grabs user interest. The title should contain 9 to 12 words, and it is wise to use your keywords early on because most search engines truncate the title. Title tag text is used in the hyperlink appearing on search results pages so make it count.
Many ecommerce sites sell the same product as their competitors. A product page with relevant links and a good title tag will rank higher than others in organic listings. It is important that your Title tag contain the search term or product name prospects will query.
Description Tag: Unique to each page, the description tag can contain 18 to 24 words, twice as many as the title. Use the same keywords in the title and on the page. Many engines use this text to describe your site after the hyperlink in the search engine results page. Make it descriptive and compelling to invite more clicks.
Keyword Tag: Some search engines still use this tag, so it is a good idea to use it. The keyword tag can contain 36 to 48 keywords. Each should be capitalized and separated by commas.
Heading Tag: These are important because they guide both the spiders and humans through the text. Use keywords and keep headings in order (H1, H2, H3, etc.). You can use CSS (Cascading Style Sheets) to control size.
ALT Tag: These must be descriptive and if applicable can contain keywords. ADA (Americans With Disabilities Act) requires that the words in ALT tags be appropriate to the image. It is important to provide this support for sight disabled users because if there is no ALT tag for an image, the reader will cite the URL, which is frustrating to the user.
Links: Anchor text is important. Use keywords in anchor text. You have a limit of two dashes in a link. Inbound links are more important than outbound links but relevant outbound links are also valuable. Forget reciprocal links because these are easy to get, therefore not important to Google. The best inbound links are those achieved without effort due to excellent content and free information. Try to provide your audience with a valued service in the way of information.
Ideas for free information might include recall notices, product reviews, a blog or a product message board for customer discussions. This is the type of content that can lead to inbound links and also provide the opportunity to embed links to relevant product pages. Press releases about new products and company news can also provide more linking opportunities.
Watch your web logs and/or site search for keyword trends that can lead to content ideas or products not found that you could add to your offerings. Product pages should have links from other related product pages within your site and from other websites.
Body Text: Quality is important. Keywords should be prominent in the first 200 words. Distribute keywords throughout the page. Write content of the appropriate reading level for your audience. Your text must contain the keywords in the title. The engines are looking for subject-matter experts when ranking web pages because they want to serve the most relevant results to users. When writing content, write for people first, build a theme telling people and search engines what the page is about, and don't forget appropriate keyword use. Create at least 250 to 400 words for the index page and 350 to 500 words for inner pages.
Since your home page is an important entry to the site, you should feature your most important products with links to the product pages.
Spam: Any deceptive tactic to fool search engines is considered Spam. Such tactics include: redirects (Java or otherwise); more "garbage" vs. good content; text behind an image; same/similar color text and background; auto-generated pages on a subject with slightly different density, distribution and frequency; sites containing only inbound links; cloaking; doorway pages. Avoid spam at all costs because the penalty is removal from the database.
Your rankings are based on three important factors: technical quality, expertness in subject matter and copywriting. You must pay attention to all three.
Duplicate Content: It is important for retail sites to guard against duplicate content. This can be difficult because all sites use standard manufacturer descriptions when creating content. But you must avoid duplicates to remain in the search engine indexes. Be creative in writing your content and check copyscape.com for duplication before submitting product pages.
Optimise for Organic Listings
Whether you are a large or average-size merchant, you want to ensure that your ecommerce site is optimized for organic search listings. Consumers use search engines to compare product features and prices, and if your product pages are not positioned in the top results you will miss many potential sales. By making the changes discussed above to your website, you will increase your search engine traffic and conversions.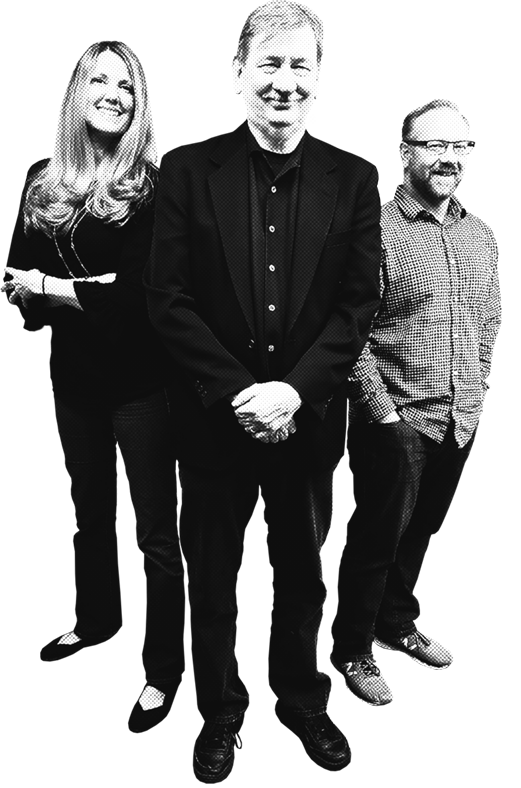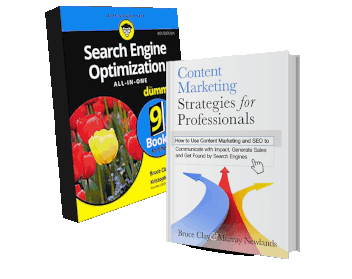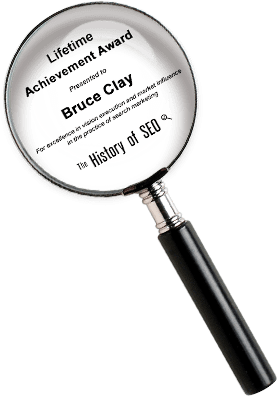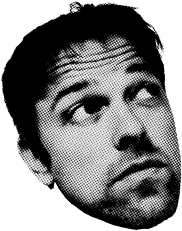 8F, omi Bldg. 3-19-1 Shibuya
Shibuya, Tokyo 150-0002 JAPAN
+81-3-5468-3860