Back to Basics: 10 Reasons You Should Use Google Trends for More Than Just Keyword Research
by Chelsea Adams, January 28, 2014
Audience: Online Marketers

Estimated reading time: 5 minutes

Takeaways:
Google Trends offers a multidimensional view of queries and how they have evolved as a result of factors like seasonality, geographic location, and media coverage.
Data provided as relative popularity over time – not total search volume – can provide an apples to apples idea of query popularity.
Graphed media coverage incidents help marketers see direct correlations between media coverage and spikes in interest.
Also see: 5 Enlightened Ways to Use Google Trends for Keyword Research
You've heard of Google Trends. It's that search query "zeitgeist" that Google launched in late 2012 to tell you which NBA player people are searching for most frequently, or how interest in the word "twerk" hit an all-time high in August 2013.

You know it's a marketing insight and analysis tool that shows marketers the search volume of words and phrases over a select period of time, and you know that people sometimes use it for keyword research.
But do you know that Google Trends is not just another keyword research tool?
Where traditional keyword research tools are focused on delivering exact-match monthly keyword volume, Google Trends wasn't built to hand over static keyword volume. It was built to generate visual, dynamic insights that paint a portrait of the life of a keyword phrase — past, present, and potentially (as much as we can predict it) future.
Self-proclaimed by Google as the "always-on Google zeitgeist," Google Trends was created to show us the pulse of search as it happens. This gives SEO research a cutting edge. You can see stats about trending phrases and hot-right-now queries at our fingertips, and as it happened with 2004-to-present historical data.
Unlike keyword research, which tends to be very one-dimensional, Trends shows you a multidimensional view of queries and how they have evolved as a result of factors like seasonality, geographic location, and media coverage.
Google Trends is a serious marketing strategy tool that can be used for keyword research, but really shouldn't be consider just another keyword research tool.
To send the idea home, here are 10 things Google Trends does that the Keyword Planner, and most other keyword research tools, can't do. 
Google Trends …
Can return data that real people want to look at, regardless of their affinity for data. All Google Trends reports are complete with a series of vibrant, color-coded line graphs, bar graphs, and interactive maps that can be downloaded and embedded with HTML into web pages — not black and white lists of numbers.

Shows relative popularity of a search term over time — not total search volume. The tool was built this way purposefully to give users an apples to apples idea of the popularity of search terms, and how that popularity ebbs and flows based on season change, media coverage, and other events. The numbers given are always relative to one another, the region, the time frame, and the highest point on the chart. All numbers are shown normalized using a 1-100 scale with 100 considered peak search volume.

Can be used to analyze a single query, or to generate an interactive line-graph that compares up to five queries at a time.

Retrieves data for queries reaching as far back as 2004, or can be set to show a specific month-to-month date range or a predesignated option like "the last 7 days." Date ranges cannot be narrowed more specifically by weeks or days like they can be in Google Analytics.

Shows you where media coverage happened so you can see direct correlations between media coverage and spikes (or drops).
Media coverage is designated with a capital latter above the time in which it was published, and the title of the article and the publisher are both revealed when the mouse is hovered over the letter.

Specifically does not include in its returned data repeated queries from a single user over a short period of time.

Groups together searches that it infers to mean the same thing, like misspellings or even queries that refer back to the Trends query being searched without directly mentioning it. The example Google software engineer Gil Ran gives to demonstrate this concept is 'Gweneth Paltrow,' 'Gwen Paltro,' and 'Lead actress in Iron Man' all being grouped together and returned inclusively as part of the Trends data you would see when performing a search for 'Gweneth Paltrow (Actress).' As Chris Crum mentions in his Webpro News blog article on this topic, this clustering of search queries based on inferred intent is advanced even beyond what we are currently seeing in Google SERP results (although right on par with what we will be seeing more and more post-Hummingbird).

Offers marketers insight into "hot rising" related queries, or, terms that show trending changes in consumer interest. This rising related query data is different from the related query data you see returned in other keyword research tools (like the Keyword Planner) because it reflects terms that have grown significantly in popularity over a given time period when compared to a preceding time period – not just impartial current volume numbers.
Automatically shows 10 related searches in the web browser, but also offers the option to download many more in a CSV format.
Gives marketers insight into the perceived health of their own brand, and the health of their competitors' brands, by retuning line graphs that map out the popularity of navigational searches for brand names against time and against one another.
It's More Than You Thought It Was. Now Learn How and When To Use It.
In conclusion, yes, Trends is a world of fun. And, yes, it can be easy to get stuck in it looking at the search history for pop culture queries like Breaking Bad or LeBron James versus Michael Jordon.
But — even in spite of its distracting fun factor — Trends really should be considered a serious marketing strategy tool and much more than "just" a keyword research tool.
This newsletter article is your introduction to the many capabilities of Google Trends. If you're ready to start integrating Google Trends into your marketing strategy, read a more in-depth second lesson: 5 Ways to Leverage the Always-On Google Zeitgeist: Google Trends.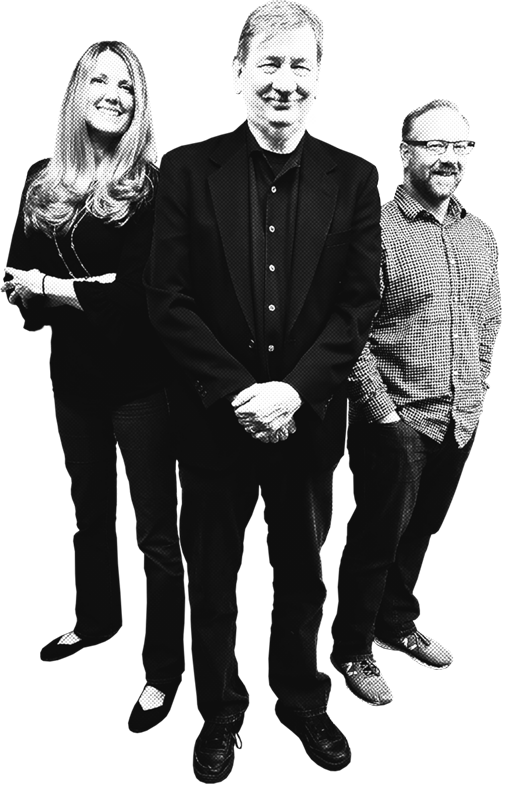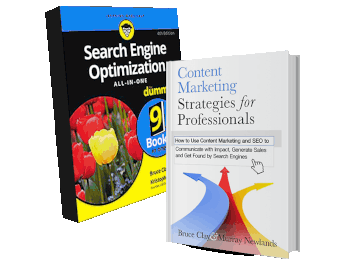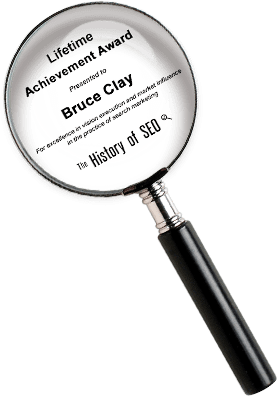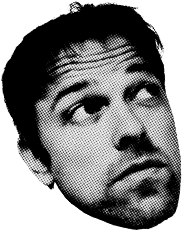 Serving North America based in the Los Angeles Metropolitan Area
Bruce Clay, Inc. | 2245 First St., Suite 101 | Simi Valley, CA 93065
Voice: 1-805-517-1900 | Toll Free: 1-866-517-1900 | Fax: 1-805-517-1919