Pay Per Click: The Crown Jewel of Search


Pay Per Click: The Crown Jewel of Search
By: Cindy Turrietta, Bruce Clay, Inc., March 2006
Paid search advertising is currently the online marketing strategy du
jour, and for good reason. Marketers can readily see its effectiveness
and can't get enough of it. Back in 2003, paid search was growing at
three-digit rates (174 percent). Now that the market has matured,
projections call for a 26.2 percent growth in 2006.
The annual ad:tech-MarketingSherpa web marketing survey reports for
the first time that paid search outperformed email. More than half (52
percent) of the marketers surveyed indicated that paid search
performance for 2005 was, "great— [it] outperforms other tactics",
beating email marketing, which came in second at 47 percent.
With so much activity in this marketing channel, it is instructive to
discuss the major players in-depth, examining their strengths and
weaknesses as well as return on advertising spend (ROAS). First, a look
at how pay per click (PPC) works.
Instant Gratification
PPC advertising is highly effective for branding and direct response.
Its unique aspect is that you get relatively instant search engine
listings. Another benefit is that you can control your rankings fairly
quickly by increasing or decreasing the amount of your bid or by
improving your ad copy, and you have complete control over conversions
with your landing pages.
With Google AdWords, you set a daily budget and a maximum
cost-per-click (CPC). This combined with the keyword's clickthrough rate
(CTR), relevance of ad text, historical keyword performance, and other
relevancy factors determines the quality score which determines your
ranking. You are then charged for each click on your ad that brings
visitors to your website landing page. This system allows you to bid on
targeted traffic and pay as little as 1-cent-per-click; however, popular
search terms will cost much more.
The Major Players
There are two major PPC search vendors, Google and Yahoo!.
Google AdWords and Yahoo! Search Marketing (YSM) provide sponsored ads on search engine results pages (SERPs).
Google AdSense and Yahoo! Publisher Network (YPN) provide contextual ads on a network of publisher sites.
Google Pay Per Click Advertising
Google AdWords lets you create your own ads, choose your keyword
phrases, set your maximum bid price and a budget. Google will also help
you create ads if you wish. It then matches your ads to the right
audience within its network, and you pay only when your ad is clicked
on.
You can activate an AdWords account for $5.00, choosing a maximum
cost-per-click (CPC) ranging from 1-cent on up; the sky's the limit.
Google provides a calculator for determining your daily budget, along
with information on how to control your costs by setting limits. Google
has stringent editorial guidelines, designed to ensure ad effectiveness.
Payment can be made by credit card, debit card or direct debit, as well
as via bank transfer.
Google Jumpstart is available for new advertisers who plan on
spending at least $50 a day on AdWords. A specialist creates a
customized campaign based on your business and advertising goals.
Services include ad copy, keyword selection and bidding strategy. You
get a proposal on which you can make changes. There is a deposit of
$299, which is credited to your AdWords account to fund your campaign.
The Google AdWords distribution network includes Google sites and
affiliates like America Online, HowStuffWorks, Ask (US and UK), T-Online
(Europe), News Interactive (Australia), Tencent (China), and thousands
of others worldwide.
Google AdWords also allows site-targeted campaigns in which you can
handpick the sites in Google's content network where you want your ads
served. Site targeted campaigns are based on a cost-per-thousand
impressions (CPM) model with $0.25 as the minimum per 1000 impressions.
Google has also recently introduced limited demographic targeting,
allowing advertisers to select gender, age group, annual household
income, ethnicity and children/no children in the household.
The major benefits of Google AdWords PPC advertising are:
An Established Brand – Google gets the most searches (41.4% in February 2006)
Strong distribution network
Both pay per click and pay per impression cost models
Site targeting with both text and image ads
Costs automatically reduced to the lowest price required to maintain position
Immediate listings, your ads go live in about 15 minutes
No minimum monthly spend or monthly fees
Budget visibility on a daily basis
Multiple ads can be created to test the effectiveness of keywords and creatives
Keyword suggestion tool
Conversion tracking tool helps identify best performing keywords
Yahoo! Sponsored Search Advertising
Yahoo! Search Marketing (YSM) was formerly Overture, and before that
GoTo — the original PPC engine. It differs from Google because its
editorial process takes longer for ads to go live and your rank is
solely based on your bid. Therefore, the top bidder gets the top
position. Yahoo! Search Marketing offers two sign-up options:
Fast Track provides assistance with campaign setup,
keyword selection, ad copy, budget advice and strategy for a fee of
$199. You get a proposal that shows estimated clicks and cost. Ads go
online within three business days of your approval.
Self Service is processed online as advertisers
create their own bidding strategy with ads subject to review. Email
notification informs you when the ad goes live, usually within 3
business days. A full-service option is available if desired, where a
Yahoo! Search Marketing specialist provides a proposal showing keywords
and projected costs within 10 business days, subject to client approval
before going live.
Besides the time it takes for campaigns to go live, there are also
differences in payment policy. Yahoo! requires advanced deposits to
cover click-throughs and has monthly minimums. If you fall short, you
are charged for the difference. If your account runs out of funds,
Yahoo! will stop the campaign and require a minimum deposit of three
days worth of clicks based on recent campaign activity to reactivate the
campaign.
The Yahoo! distribution network includes AltaVista, Excite, Go2Net,
InfoSpace, MSN and Yahoo!. The content partners include Cool Savings,
CNN, Consumer Review Network, Knight Ridder and many more.
Yahoo Publisher Network (YPN)
YPN beta has recently added small and medium-sized publishers to the
larger publishers in its network. Web content must be predominantly in
English and targeted at the U.S. user base. Yahoo! maintains strict
quality guidelines for network sites. Plans are to learn from the U.S.
beta to perfect the formula and then expand internationally.
YPN offers phone and email customer service and features publisher ad
targeting capabilities. Its ad targeting feature allows publishers to
influence the type of ad categories served. For best results, publishers
should ensure that their content is descriptive and regularly updated.
Ads shown by YPN are categorized by Yahoo!'s matching experts. The
experts match ads based on page content, user data and behavioral
targeting (geographic and demographic).
The Yahoo! Auto Bid feature allows advertisers to set a maximum bid
(Max Bid), and then adjusts CPC to provide the best price. Your cost
will be 1-cent higher than the next highest competitor's Max Bid, and
your cost is never higher than your Max Bid.
The major benefits of Yahoo! sponsored search are:
An Established Brand – Yahoo! is second after Google (28.7 percent of all searches in February 2006)
More experience than any other PPC search engine
Strong distribution network
Ad targeting feature for publishers
Keyword Selector Tool
Higher conversion rates in some consumer product categories (YSM)
Auto bid ensures cost will be only 1-cent higher than the next highest competitor's maximum bid
Budget visibility
Conversion tracking tool (cookie active for 30 days)
Paid Search Return on Ad Spend
Calculating your return on ad spend (ROAS) in a paid search campaign
can help determine which keywords and ads to continue and which to
modify or eliminate. The following information is needed to calculate
the ROAS on your paid search campaigns:
Cost-per-click (CPC)
Total Clicks
Total Revenue
Once you have these figures, you can calculate:
Ad cost = CPC times total clicks
Ad profit = Revenue minus ad cost
ROAS = (Ad profit divided by Ad cost) times 100
Managing paid search campaigns can be a time-consuming process,
especially for the novice. If you have a limited budget with a small
number of keywords, you might be able to manage your PPC campaigns
yourself with the help of automated bidding and analysis tools and/or
calculators provided by the search engines. Some of these tools can
calculate the performance of your paid search campaign and compare the
data to other marketing campaigns.
However, if your keyword list and competitors are numerous, you need a
paid search consultant or SEM firm to handle this for you. It is wise
to maximize ROAS for your PPC campaigns. While you may see the term ROI
(return on investment) used in place of ROAS, they are not the same. In
addition to ROAS, ROI also includes other costs such as time, labor,
tools, etc. ROI is more difficult to determine so it's best to use ROAS
in your comparisons.
Who Rules Paid Search?
Without question, Google rules. When Yahoo! purchased Overture in
2004, Google had 33 percent of the total U.S. paid search market. This
increased to 49 percent in 2005. eMarketer projects Google will have
over 57 percent of the market in 2006. When it comes to revenue,
eMarketer estimates Google revenue at $6.5 billion for 2006 and $11.8
billion by 2007.
If you look at paid search market share, projections show that Google
AdWords and AdSence combined will receive 66 percent of worldwide paid
search ad revenues in 2006, with Yahoo Search Marketing and Yahoo
Publisher Network getting a 28 percent share. The remaining 6 percent
goes to MSN plus all others (SG Cowen). It is not expected that these
percentage shares will change significantly throughout the decade.
It's hard to compete with Google because it is so popular. Current
estimates say 74 percent of U.S. consumers use Google. It literally
dominates the online news media, and that alone gives it the edge. For
instance, a recent headline on MarketingVOX states, "Ballmer: It'll Be
Tough to Match Google Ad Sales".
But it's not all roses for paid search. Click fraud and privacy
issues are serious problems for all search engines. Google,
specifically, is having many legal problems with governmental demand for
search data, book copyright issues, Google Earth issues and more.
The Future of Paid Search
Could the future of paid search be in jeopardy? Some analysts think
so. The click fraud problem continues to lessen the trust of marketers,
placing the whole paid search model in serious jeopardy. But that's not
all — the problem of privacy and behavioral targeting can lessen
consumer trust, which could be even more serious. What would happen to
all those clicks? Is there a prescription for the health of paid search?
Yes. Search engines and search marketing vendors need to work together
for a common cause while listening to the voice of consumers. It will
take all three to make paid search work.
Need More Click Fraud Information? Click Fraud — Bane of Paid Search, Eliminating Click Fraud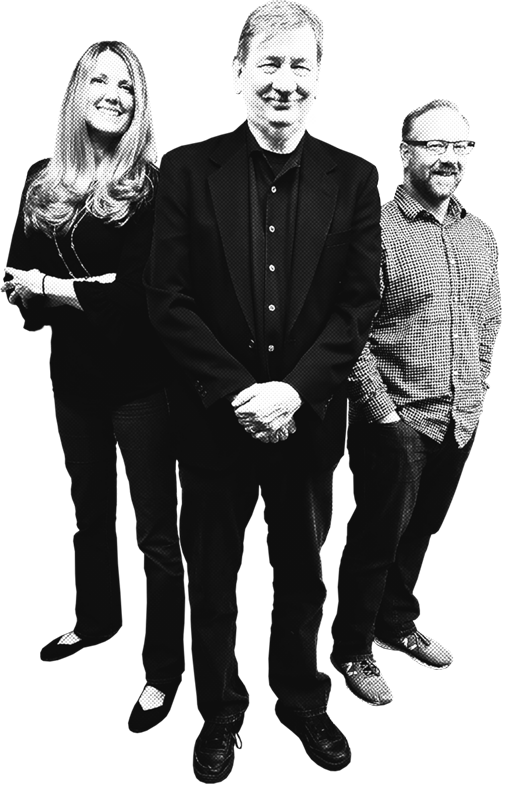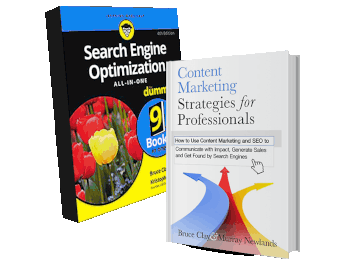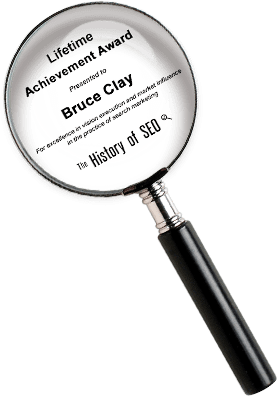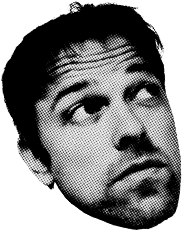 Serving North America based in the Los Angeles Metropolitan Area
Bruce Clay, Inc. | 2245 First St., Suite 101 | Simi Valley, CA 93065
Voice: 1-805-517-1900 | Toll Free: 1-866-517-1900 | Fax: 1-805-517-1919