SEO

TRAINING
SEO classroom training helps you gain search knowledge better than in an online course.
This advanced in-person search engine optimization training course provides intensive SEO training by industry veteran Bruce Clay, the recognized Father of SEO.
Attendees learn how to improve their website ranking and increase their organic traffic and revenue face to face with a master teacher.
Learn how to do SEO right and move the needle for your website. Take the highly rated Bruce Clay SEO Training course.
UPDATE due to COVID-19: For the first time ever, Bruce Clay will deliver his SEO Training course ONLINE in November 2020. Stay tuned for details.
Our SEO training is rated


4.7 out of 5 based on 298 reviews.
Next SEO Training Dates
| | Fall Class |
| --- | --- |
| DATES: | November 2020 (TBD) |
| NUMBER OF DAYS: | TBD |
| LOCATION: | Online |
Click to see all available dates & locations.
What You'll Learn
We bring 24+ years of experience serving SEO clients to teach you what you need to know to improve your website strategy.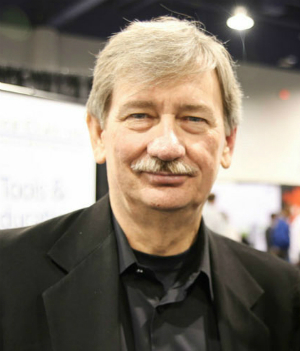 This 4.5-day intensive SEO training course​ covers SEO, technical information, and tested methodologies. It also includes discussion of how other digital marketing disciplines play into SEO.
The continually updated material (with more than 500 slides!) addresses the changing face of SEO and digital marketing as a whole. Yet you'll always learn the white hat methods Bruce Clay is known for. This is what provides lasting value to a website strategy.
About the Course
Our full U.S. course ​begins Monday morning and ends at noon on Friday (4.5 days). The class is held near our headquarters in ​Southern California. Seating is limited to ensure that each student has a rich educational experience.
actionable information and tools to help you excel above the rest...combined with Bruce Clay's years of experience? Priceless.
Classes include extensive question-and-answer discussions that ensure the material is understood. Plus, students have the opportunity to talk with other students.
This course is essential for ​all who are responsible for organic traffic in a company or organization..
With your registration, you also get SEO tools!
A 12-month subscription to the SEOToolSet® and the Bruce Clay SEO plugin for WordPress is included with your registration.
The SEOToolSet's proprietary tools and reports will help you implement and monitor your website strategy. And for sites on WordPress, you can also install the integrated SEO plugin to get real-time competitive analysis, analytics data, and more right in the WP editor.
REGISTRATION COST: $2,750*
*See our Training Prices page for special offers.
Bruce Clay is the real deal. I have been back in the office one day since the course and I'm already putting what I learned to work.
What's Included for Students at Bruce Clay SEO Training
Attendees at our Southern California classes receive:
An interactive, in-person classroom environment where questions are encouraged
Opportunities for networking directly with the instructors and other attendees
Lunch provided daily (except Friday) and refreshments
Full-color manual containing slides and materials from the course
One-year subscription to the SEOToolSet®, our proprietary tools and reports for SEOs
The SEOToolSet offers useful tools and reports designed for SEOs. When you take our SEO Training course, the SEOToolSet and the Bruce Clay SEO for WordPress plugin are yours for a full year — for up to three website projects!
Completing this course is an industry-recognized standard of achievement. It teaches excellence and commitment to white hat SEO practices.
Insights that as an experienced SEO I hadn't known before. Really liked the philosophy.
SEO Training Discounts
Special Offers for Early Birds, Returning Students, Multiple Registrations
Early Bird Discount: Register at least 30 days in advance for one of our Southern California training courses, and you'll save $300 off your registration! This discount applies on top of another discount you may qualify for.
Note: Only one of the following discounts may apply per student.
Returning Student Discount: If you've taken Bruce Clay's training course in Southern California, you are eligible for this discount. We offer returning students $500 off the course. This is our Student Loyalty Program.
Conference Workshop Attendee Discount: We offer a special discount if you attended our one-day SEO Workshop at a search marketing conference during the past 6 months. Conference training attendees can subtract $500 from the cost of registration for the training in California.
Multiple Student Discount: When you register more than one student for our SEO Training course in Southern California, each additional ​student saves $300.
For details on these and other special offers you may qualify for, see ​Training Prices and Discounts.
Training Locations
In the U.S., Bruce Clay SEO Training courses are held in Southern California, near our corporate headquarters.
Best Western Posada Royale Hotel
1775 Madera Road
Simi Valley, CA 93065
(800) 780-7234 | (805) 584-6300
Call to request the Bruce Clay corporate rate.
See all of our Training Dates & Locations at conferences and around the world.
Your SEO Training Options: Classroom, Conference or Custom
Besides our classroom course in Southern California, you can choose …
Conference workshops: Bruce Clay is an official SEO training provider for major U.S. marketing conferences such as Search Marketing Expo (SMX). These one-day ​workshops are designed for conference attendees.
Custom onsite training: Bruce Clay can also provide an onsite workshop for a company or team.
For clients looking to train key players in the company, we can provide a 1- or 3-day training class for 24 or more students at your facility. This onsite classroom SEO training could be the solution for getting everyone involved in your website strategy on the same page. Contact us for details.
If your website seems to be going nowhere in the search results, then you need this class. Attending Bruce Clay SEO Training will empower you to make a real difference in your SEO strategy — just read our reviews.
Ready to find out what you don't know about SEO? Register today!