SEO Penalty Assessment Service
The SEO Penalty Assessment Service provided by Bruce Clay, Inc. gives clients an in-depth analysis of their website that identifies areas where the site fails to meet Google best practices and where repairs are needed to overcome a ranking drop. Clients quickly learn the factors seen as resulting in the penalty, and receive a repair roadmap. Like a penalty audit, our SEO Penalty Assessment document is designed to identify Google penalty issues (usually related to Google's Penguin, Panda or other algorithm updates) and lay out actionable task lists and procedures for correcting problems with the site.
Implementation of this recovery roadmap is normally left to the client. As an option, we offer Google Penalty Repair Services to supplement our assessment report and to aid with Google Penguin recovery, in particular. If time is money and you need prompt and trained recovery services, then contact us now at 1-866-517-1900 for a quote.
What the SEO Penalty Assessment Service Includes
Issues with Google penalties have become all-too-common in Internet marketing, and sites need to know how to recover their lost traffic and revenue as quickly as possible. The SEO Penalty Assessment Service produces a series of "engineering" task lists delivered over a four-week period, summarized in a formal and detailed assessment report the following week that covers major organic search engine ranking factors that are not properly implemented on your website or link networks. Our analysis identifies the barriers to SEO that should be repaired immediately. This is a five- to eight-week project with periodic reports (approximately every 10 days) to address your ranking issues.
For details on this program please call us at 1-866-517-1900 now!
To help your site recover from Google Penguin-related penalties (the most common kind), we address the following topics, and a few more:
Link analysis – Inorganic/unnatural link evaluation
Link analysis from Google ​Search Console link reports
Link analysis utilizing our proprietary tools
Anchor text analysis
Identification of links that need to be pruned, general link-pruning guidelines, and recommendations for how to submit for reconsideration.
On-page Google Guidelines violations testing (spam audit) – Check to find on-page spam violations (cloaking, hidden text, hidden links, etc.). We evaluate the home page plus up to eight top silo landing pages or different types of pages (such as category, subcategory, product pages).
Content quality evaluation – A check for duplicate content and other poor quality content
Detailed plagiarism check for main content
Penguin penalty check – Check for any other possible Penguin-related problems, such as the "cupcake effect" or "over-optimization," as research indicates appropriate
Penalty Repair Services
We also offer Google penalty removal and cleanup services as a continuation of our SEO Penalty Assessment. Clients can choose to have us provide Google Penalty Repair Services in conjunction with our assessment report. This is often in the area of link pruning necessary for Google Penguin recovery, but could involve any of our services appropriate to the penalty removal.
The amount of time needed for penalty recovery is difficult to determine in advance. Undesirable linking websites may be out of business, uncooperative, or happy to comply, and the project could be lengthy depending on the number of low-quality backlinks. We will quote for time estimated to clean up the Google penalty, but we cannot guarantee results because of the third-party nature of the problem (dependent on Google and external sites that are beyond our control). But if the cleanup is not done, then the penalty remains — so there is usually no choice but to remove/disavow bad links.
Bonus: SEO Training Included
To help ensure that our clients understand search engine guidelines and SEO best practices going forward, we provide a free seat in our SEOToolSet® Standard SEO Training Course ($1,795 value), shown via surveys as a top-rated SEO class. You also receive a 12-month Pro subscription to our SEO tools (an additional $1099 value).
The fee for our SEO Penalty Assessment Service starts at just $7,990, which covers most sites — very large sites will have a higher fee proportional to the site complexity and level of damage needing repair. And if you want help with Google penalty-recovery implementation, we do that too! Call us at 1-866-517-1900 to discuss your situation and how we can help.
For more information about our SEO Penalty Assessment and our other Internet marketing services, please complete the SEO proposal request form.
We also offer the following search engine optimization service programs:
---
Resources
The Step-By-Step Guide to Link Pruning
Google's Penguin update to its search algorithm detects ranking manipulation based on links and downgrades a site's rankings in turn. Execute our four-step plan to remove the damaging links in Penguin's cross hairs.
9 Tips for Getting Your Manual Link Penalty Overturned
Sometimes a site gets penalized not by an algorithm but by a human (a Google quality rater). Here we outline steps you can take to help your site recover from a manual penalty.
The Complete Guide to Disavowing Links for Google and Bing
The last resort of a link pruning process is the search engines' disavow links tools. When all your attempts to rid your site of a few last poisonous backlinks have failed, follow this guide to tell the search engines you're disavowing the links.
Link Building — How to Attract Quality Links
Learn the right way to go about getting links and use two free link tools in the process. Attracting quality inbound links helps your website rank higher in search engines. This lesson from our SEO tutorial shows how.
Is There an Algorithm-Resistant SEO Strategy?
To a certain degree, site owners and SEOs will always be reacting to Google's initiatives. For example, if Google changes its results page layout to push organic results lower down the page in favor of ads, or to include local entries or feature more videos or social media aspects, then the tactics of the site owner to market the site will likely change. Some best practices can help you stay safe from search engine penalties and out of continual penalty-recovery mode.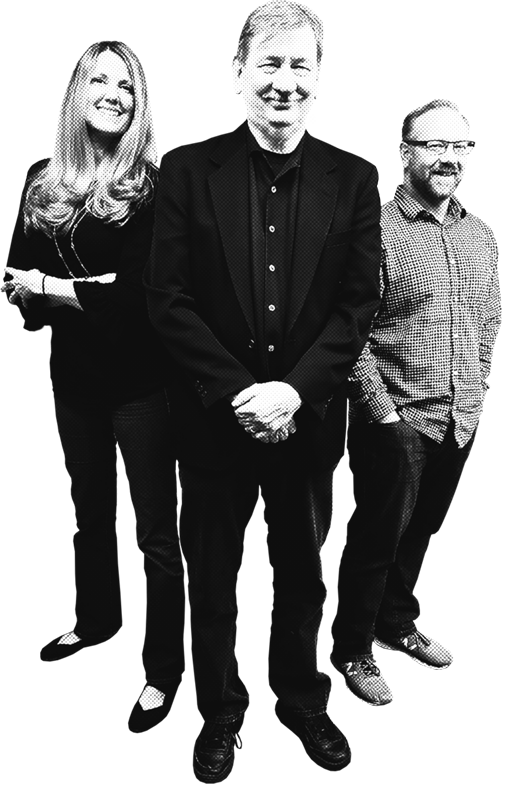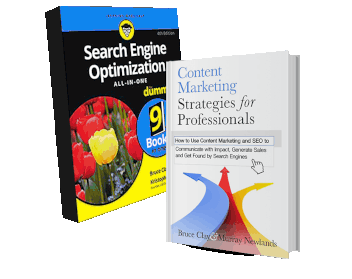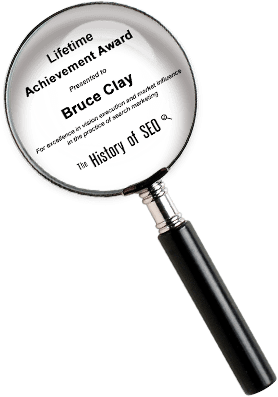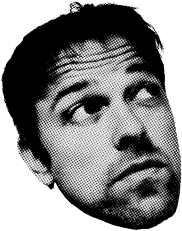 Bruce Clay Australia Pty Limited | Level 25,
100 Mount Street, North Sydney, NSW 2060.
1300 732 734