Search Engine Optimization Prices
---
At Bruce Clay, we offer many SEO services all rooted in ethical search engine optimization to help our clients based upon their specific needs. You can select services and products at multiple SEO prices based upon your desired project goals and level. In general, we offer SEO services at fees suitable for any size client, from the do-it-yourself novice (with books, tools and training) on up to large multinational corporations, and priced competitively with other top SEO companies.
All SEO services pricing is negotiable. Simply call and discuss your project to get a quote: 1-866-517-1900.
But please remember, the cheaper you want it, the cheaper you get it. For less money, you get lower and slower — often the kiss of death in a competitive space.

Each of our search engine marketing services has been developed to help a client at a specific stage in their marketing program, from just starting to mature. In addition, each SEO service is comprised of a specific set of comprehensive "what it takes" tasks with reasonable fees. Therefore, specific service tasks (​for example, keyword research and analysis) may not be available on an a la carte basis, but are included in SEO services pricing sold as a customized package. Similarly, it's less expensive to simply buy a new car than to buy all the individual pieces and build it yourself.
Do-It-Yourself SEO
---
SEO Book – Beginner's Reference
We were pleased to be selected to author a comprehensive beginner's guide to SEO for Wiley's "For Dummies" publication series. The 7​65-page Search Engine Optimization All-in-One for Dummies is now in its ​third edition. Priced at $25-ish, the book is available through Amazon, Barnes & Noble and elsewhere.
Need more information on our book? Search Engine Optimization All-in-One for Dummies
SEO Tools and Technologies
If you are an SEO, web designer, ad agency or do-it-yourself kind of business person, then you should consider a subscription to our SEOToolSet, now in Version 6.1. We developed these tools ​for our own analysts​, ​who use them daily to serve our SEO consulting clients.
These advanced tools help you perform research, analysis and ranking monitoring. In fact, other SEO and search engine marketing firms employ these SEO tools to optimize their client sites.
A subscription to SEOToolSet costs $​24.95 per month ​per project (domain). ​You don't have to download or install anything to use these SEO tools, since they are completely web-based. And you can ​call or email for technical support if you have questions.
Need more information on tools? SEOToolSet Tools
SEO Training and Certification
We believe in the principle of "teaching a man to fish." Therefore, we train clients, web designers, ad agencies and even other SEO firms how to use our process and methodology for search engine optimization. Our courses are proven, time-tested and employ spam-free techniques that do not require you to chase the ranking algorithms. Along the way we show students how to employ the tools in the SEOToolSet®. Although online help is available, it can be very challenging to know when to use a tool and how to interpret the resulting data — skills covered in training.
We offer two SEO training courses: SEOToolSet Standard Training Course ($1,795) and SEOToolSet Advanced Training Course ($1,195), which leads to our Certification Program for SEO analysts and SEMs. Both courses are value packed. The Standard Course is a prerequisite for the Advanced Course. The courses cover SEO methodologies, plus give students power tools to actually perform the job. Students receive printed course materials, a subscription to the SEOToolSet and technical support.
We also partner with the major Search Marketing Expo (SMX) conferences to provide SEO workshops as an add-on to their programs.
Need more training information? SEO Training Services
Search Engine Optimization Services
---
Designed for larger or complex sites, our SEO Site ​Audit Service gives clients a roadmap to address a myriad of organic (natural) search engine optimization problems. And often clients order additional site audits after seeing the first — we have some clients that have ordered a dozen or more.
While the types of problems we encounter are numerous, our SEO Site Audit Service helps businesses identify the root of problems and the ​improvements needed to enable their sites ​to earn better search engine rankings, traffic and revenue.
Of the several deliverables that SEO auditing clients receive, the primary deliverable is a highly detailed custom document called an SEO Site Audit. These reports range from 60 to 200 pages discussing the analyst team's findings and concluding with a prioritized list based on the business's goals and constraints. ​Audit reports for large, complex sites can take up to 200 hours to produce. The cost of the SEO Site ​Audit Service is negotiated based upon project complexity and starts at $20,000.
Some clients have in-house SEO staff but need some external expertise from an ethical and competent search engine marketing firm to address a specific problem. In other situations, we provide "retainer" style SEO consulting where we critique their work on a monthly basis and keep them abreast of algorithmic changes and updates that apply to them. Google is prone to make several major changes each year (not to mention the minor daily ones), and we are well-suited to track those changes.
Regardless of the specific situation, our search engine optimization consulting services help guide clients through how to optimize their website.
Want to talk about your consulting needs? Call us at 1-866-517-1900 – No obligation!

Consulting projects are priced as a time-and-materials type of project, based on your needs. The price depends upon project complexity and competition. The issue is to balance the fees against the project complexity and need for speed. Our standard billing rate for SEO consulting is $400 per hour, negotiable based on project scope and competitive with other top search marketing firms. The price is really based upon the project, and hard costs more. Regardless, we tailor the project to your needs, then price it according to those needs and your budget.
Most clients hire us to perform search engine optimization on their site so they can concentrate on doing their full-time jobs instead of SEO. Whether your site targets local, nationwide or international customers, we typically select a core set of pages to optimize and work with your staff to implement best practices on the balance. The combination of optimized pages plus best practices normally yields a site with high rankings over time.
Unlike some agencies, we do not charge clients a per-keyword fee for our professional SEO services. Instead we charge clients a cost per page — as organic ranking is based on relevancy, and relevancy is largely derived from breadth and depth of content. We scope projects based on multiple factors to determine how many hours per month will be needed to produce results.
With some exceptions (such as the specialized services listed below), our pricing for professional SEO services is all-inclusive. As a Bruce Clay, Inc. client, you'd receive a long list of services (see our search engine optimization services page). If you are interested in our SEO services, please complete the short SEO Quote Request form. Of course, if you have questions, contact us toll-free at (866) 517-1900 or via a toll call to (805) 517-1900.
SEO Penalty Assessment Service
Our SEO Penalty Assessment Service helps websites suffering from Google manual or algorithmic penalties to identify the cause and start on the road to recovery. This targeted service begins with an in-depth audit to research the penalty evidence (usually a drop in traffic) and determine the type of penalty that may be involved. We then analyze the website to identify areas that do not match Google's guidelines and that may have caused the penalty.
At the conclusion of the audit, we produce an SEO Penalty Assessment report that documents our findings and recommends the needed repairs to recover from the penalty-related ranking drop. This is a detailed, custom document designed to lay out specific Google penalty recovery steps for your site with actionable task lists and procedures for correcting problems.
The cost for the SEO Penalty Assessment Service (audit and report) is $7,990. We also offer Google penalty removal and cleanup services to supplement this audit report, including link pruning services to aid with Google Penguin recovery. If time is money and you need prompt and trained recovery services, then contact us now at 1-866-517-1900.
SEO Content Services
---
Content Audit / Content Strategy Service
As a full-service ​digital marketing firm specializing in SEO, Bruce Clay, Inc. offers a uniquely well-informed perspective for evaluating a website's content. Our Content Audit / Content Strategy Service analyzes your existing website content and produces a detailed, custom Content Audit Report. More than just an inventory, this report identifies areas of content strength and weakness and recommends ways to make the website better suited to its audience and its goals. In addition, through our experienced content and media department we can provide strategic recommendations for new content creation, competitive keyword "sweet spot" opportunities, and ideas for better integrating website assets with other content elements (images, video, etc.) and external social media efforts.
Often a client will request a Content Audit after an SEO Site Assessment has been completed, or in conjunction with a Professional SEO Consulting arrangement. The reports can be prepared separately or as a combined document to help your brand lay the foundation for better content marketing.
The cost for preparing a Content Audit and/or Content Strategy Recommendations document is $250 per hour, and generally takes 40–80 hours depending on the scope of the website content being evaluated.

Content Development
Our content and media department offers content writing services for clients who want assistance creating new web pages. We work closely with our clients in the writing process to make sure the needs of our clients and their customers are met through the content. First, we draft quality, original web content based on a client interview and research. Next, it is reviewed by the SEO analyst for optimization (for consulting clients). Then the new content goes to the client for review and revision/approval. Our writing team can write entire new sections of your site or just a few critical pages. Some clients have copywriters on staff and prefer to do the writing in-house, based on our keyword recommendations, and then have our team review and edit the content as needed. Either way, using Bruce Clay, Inc. for content development services ensures that web page copy turns out to be unique, high-quality, error-free and optimized for your SEO goals.
Fees for content development vary widely, but are usually based on a $250/hour rate.
Need more information on content services? Call us at (866) 517-1900 for an estimate to meet your needs.
Next Steps
---
We have presented information about each separate service in the above sections. We do offer a comprehensive quote where we will tailor these services and combine rates to present an optimal program that fits your technology, business goals, and organizational needs. A more detailed description for each of the above services is discussed on our SEO Services page. If you are interested in our services but unsure about your search engine optimization cost, we encourage you to read this section. When you are ready, complete the SEO Quote Request. Of course, if you have questions, please contact us toll-free at (866) 517-1900 or via a toll call to (805) 517-1900.
Need more detail? Read our SEO Services Page or Request a Quote.
---
In any case, it is prudent to assume that it will take months to develop a competent site and to promote it properly. If you are looking for a positive cash flow from the web in under six months, you will probably be disappointed. We suggest that you have patience with this project, that you have staying power (financially), and that you be dedicated to properly implementing a successful web strategy. It is not uncommon for a site to take over a year to generate a profitable amount of organic search traffic. Yet a well-guided SEO strategy that adheres to search engine guidelines will pay off in the long run.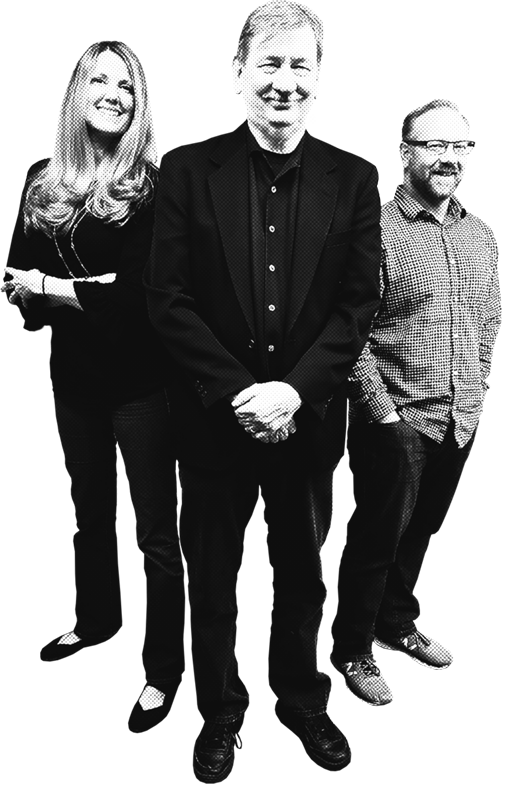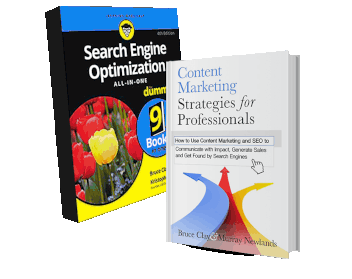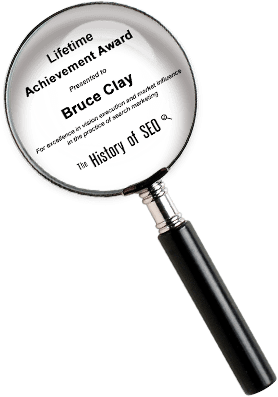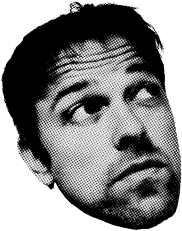 Bruce Clay Australia Pty Limited | Level 25,
100 Mount Street, North Sydney, NSW 2060.
1300 732 734