Step 1: Keyword Research – How to Select Keywords
---
The first and most important search engine optimization step is keyword research. What is keyword research? Simply put, it's figuring out what people might search for in order to find what your website offers — what keyword topics best identify your website content.
In this step of our SEO tutorial, you learn the basics of how to do keyword research, try out some free keyword research tools, and start your SEO plan of attack!
Getting Started with SEO Keyword Research
The first task is simply brainstorming. Ask yourself some basic questions to select keywords that might make good targets for search engine optimization, like:
What is your website content about?
What would you ask a search engine to find what your website offers?
What do you think other searchers would ask for?
What are your most popular pages/items about?
Most people can make a short (or long) list of keywords that might be used to find their own site. But ask other people these questions and write down their keyword suggestions, too. Doing so will help you go beyond the jargon words that only you and insiders know. When doing keyword research for SEO, you want to discover what real people in your target audience would call what your site offers.
Don't limit your ideas; brainstorm whatever subjects and phrases could lead the kinds of visitors you want to your site. Type them into a spreadsheet. Your brainstorming will "prime the keyword pump."
This initial list will be expanded upon and refined in the next few steps, but start with the logical keywords.
Find Keywords People Already Use for Your Business
If your site is already live, you may have hidden keyword gold just waiting to be dug up.
A good place to look for keywords is your internal site search. Offering visitors a search box within your site is good for users but also good for you, because it collects search query data. Looking at these queries primarily helps you improve usability (since it reveals what people want to see, what website content may be missing, and where your site navigation is weak). But you may also find nuggets of keyword gold, useful phrases that people search for. Add those to your list.
You can find valuable data using Google Search Console (formerly called Webmaster Tools). ​This free service from Google gives website owners a wealth of information about their own sites (especially with Google Analytics set up, too). Particularly useful is the Search Analytics report; when you look at it by Queries, you can see what key search terms are bringing up your web pages in Google searches. Google also uses Search Console to notify you of errors or penalties, and you'll need the diagnostic SEO tools offered there to keep your site in good health. So don't miss out. (Here's how to set up Google Search Console.)
Dig through your customer communications to find additional, actively used keywords. Talk to your customer service people to find out what customers are asking about (in their words). Also check social media sites like Facebook and Twitter to read what your community has said, and search for your primary keywords to discover how people are currently talking about your products, services or subjects.
Get Keyword Suggestions
Take advantage of free keyword research tools to find additional keywords. Our Keyword Suggestion Tool below shows you keyword ideas that are related to any seed word you enter. Type in one word or phrase at a time. The resulting suggestions come from actual search query data, so select the keywords that match your website content and add them to your growing keyword research list.
SEO Tools – Use our free Keyword Suggestion Tool:
What the Keyword Data Tells You
With our tool you can see keyword suggestions with data on the average click-through rate (CTR) and cost per click (CPC) for advertisers bidding on that keyword. It also reveals how many web pages contain those words in their Title tag (not necessarily as an exact phrase) under AllInTitle. These metrics indicate how competitive a keyword phrase may be.
You can also see an Activity column, which shows the approximate number of monthly searches for that keyword (also known as "search volume"). CAUTION: Don't get greedy looking at keyword activity counts. Record this statistic with the keyword in your spreadsheet. But keep in mind that a keyword's search volume should not overly influence your choices, especially at this point. You want to select keywords only if they reflect what your website is truly about. Going after high-volume keywords that don't relate to the rest of your content would be deceptive and even punishable as spam.
How Should You Use Search Activity Data?
Search volumes do cast light on your keyword research. They reveal what people actually call things, and they help you prioritize similar keyword phrases.
For instance, a retail site might choose to use "rolling backpacks for kids" (1,600 monthly searches) rather than "wheeled backpacks for kids" (320 monthly searches) because the first keyword phrase gets searched 5 times more often. However, that retailer should not pin its hopes on ranking for the broad term "backpacks," no matter how attractive that word's sky-high search volume looks.
The moral: Don't be tempted by the huge numbers for broad keywords. With enough time and effort you might be able to rank for them, but you'd be battling large, established brands for unfocused visitors that might not even be ready to buy. (We'll talk more about broad keywords later in the tutorial.)
Save that keyword spreadsheet! You'll find out more about how to select your best SEO keywords in the coming steps. Next you learn how to identify your real SEO competition.
---
Need more SEO tips?
See additional information on Keyword Selection or Competitive Research
Related blog posts and articles:

How to Do Keyword Research: A 6-Point Checklist
Back to Basics: What are Keywords, and Why Do They Matter?
Change Your Perspective on Keyword Research, Win Big
Advanced Keyword Research Tactics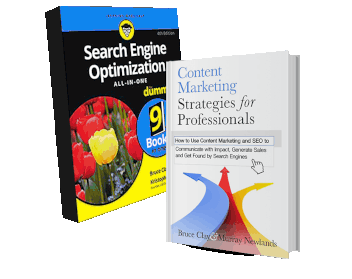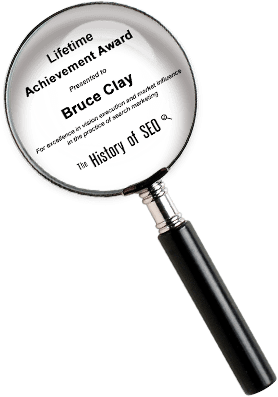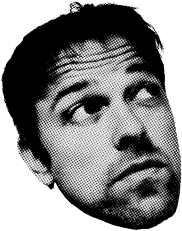 Bruce Clay Australia Pty Limited | Level 25,
100 Mount Street, North Sydney, NSW 2060.
1300 732 734