SEO Services for Search Engine Optimization
---
An SEO agency since 1996, Bruce Clay, Inc. offers ​a range of search engine optimization services to address ​many types of business needs.
You may want an expert to target one key problem, or you may need us to identify​ how to ​increase traffic to your site. ​Often a company ​will combine professional SEO services such as SEO ​Consulting with SEO ​Training. As a result, whether you are a small, medium or large company, ​our digital marketing services can help you grow your organic reach.
Our SEO services are always tailored to match the needs of the client. And most rates are negotiable.
Bruce Clay's Offered SEO Services
---
SEO Block Services – Short projects tailored to your exact needs
This is an ask-us-anything program where you identify particular needs or questions and we research and suggest the answers. It is generally used for tasks like "is the siloing correct," or "can you review my site migration," or "is my backlink profile good." SEO blocks are intended for specific projects, but anything in SEO is acceptable. Arrange a free consultation.
SEO Consulting Services – Flexible program with training
Our SEO consulting services are for companies ​that would find external expertise and guidance useful. Bruce Clay, Inc. will work with you to provide your company with knowledge to create and maintain a search engine-rewarded site. This is an excellent project ​to do the "rabbit hole" research and to resolve issues needing a deep dive. We tailor your consulting program based upon your in-house capabilities and intent. Our SEO Consulting program includes the following services:
Discovery Interview
Site Review and Issue Identification
Keyword Research and Analysis
Editing of Defined Landing Pages and Selected Subpages
Link Audit and Management
Mobile-First Review
Monitoring of Search Engine Rankings
Competition Ranking Reports
Seat in the Bruce Clay SEO Training Course
Project Status Communication
SEO Site Audit – In-depth site analysis and prioritized report
Our SEO A​udit Report often takes over 100 hours and checks over 300 key topics. It identifies areas where improvements must be made to ​achieve higher rankings and converting traffic. The report includes a prioritized list of open issues with actual recommendations for the repair of each. It also lists "next step" opportunities where further analysis could pay off. With these prioritized to-dos in hand, clients can plan their organic strategy.
This service sets our SEO agency ahead of the competition. A Site Audit enables SEO services clients to quickly learn what the search engines consider important. This report takes approximately eight to ten weeks to produce, with suitable time provided for discussion. Arrange a free consultation.
Do-It-Yourself Search Engine Optimization and Positioning Products
---
SEO Tools – In addition to SEO services, we offer a fantastic set of power tools known as the SEOToolSet®. This advanced SEO software is available on a subscription basis. A 7-day free trial period lets you try out the tools on your project risk-free.
SEO Training Services – ​The acclaimed Bruce Clay SEO training course has been taken by more than 5,000 attendees worldwide. The course material is for marketing pros, web designers and business managers needing to know the where, when, why and how of ethical, white hat SEO. Training services include SEO workshops at industry conferences, classroom-style sessions, and courses taught at client locations.
Search Engine Optimization for Dummies Book – ​Bruce Clay authored a 765-page comprehensive beginner's guide to SEO published by Wiley in the "For Dummies" series. The book Search Engine Optimization All-in-One for Dummies is now in its ​third edition.
How can we help you? Contact us for a quote or give us a call to discuss your SEO services needs.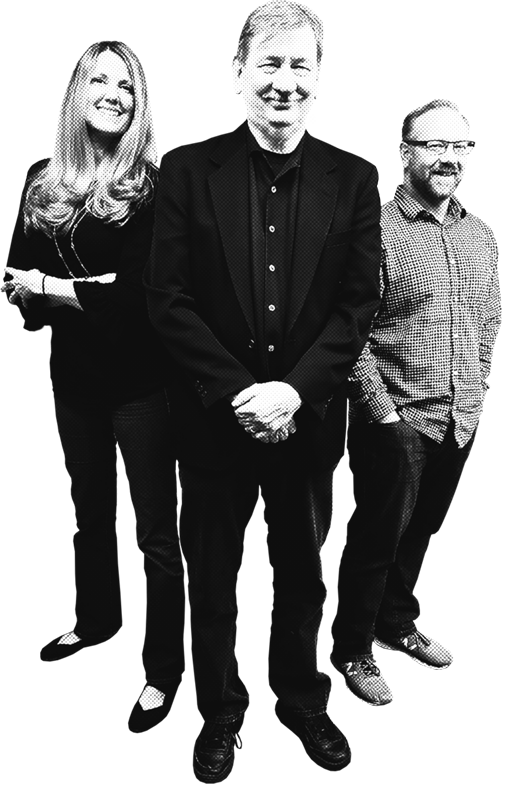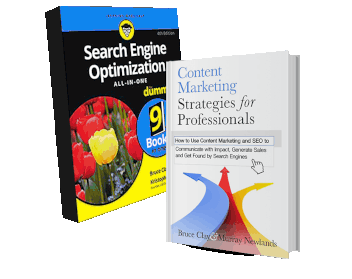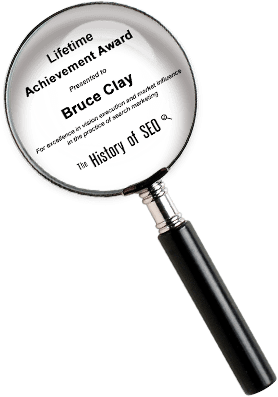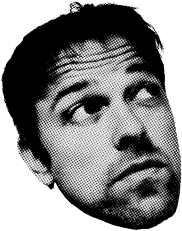 Bruce Clay Australia Pty Limited | Level 25,
100 Mount Street, North Sydney, NSW 2060.
1300 732 734