How to Write SEO Content
---
Quality content has the power to grow your business. SEO content on a website is designed to attract and please both online users and search engines.
When done right, SEO copywriting:
Brings traffic
Reaches your target audience
Persuades visitors to take action
Increases your rankings in the search engines
Impressed? There's a reason content is considered king of the online marketing realm.
In this tutorial, you'll learn five steps on how to write SEO content — a craft that blends traditional and digital copywriting techniques with search engine optimization best practices. Along the way, you'll also get links to the all-encompassing SEO Tutorial, where you'll find more information about each step. Let's start.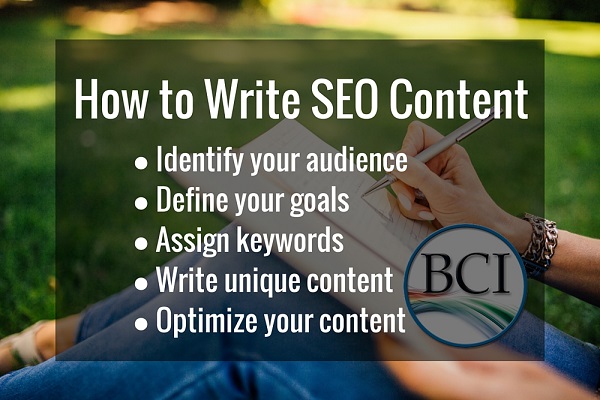 ​
Identify Your Audience
---
It's nice to believe that everyone wants to buy your products or services, but that's just not the case. There's a specific audience for what you have, and your content has to be written with that audience in mind. Who is your target audience? You have to find out. You can do this by asking important questions, such as what type of person wants or needs my product? How old are they? What is their average education level? Learning about their behaviors and desires will help you write content they're more likely to be captivated and convinced by. The best SEO content also keeps them coming back for more. Read more on how to know your audience.
Define the Goal of the Content
---
When you know who you're writing for, you want a clear idea of what you're writing about. One of the hallmark characteristics of SEO content is that it is organized. Each web page has a clear topic focus, as well as a clear place in the larger hierarchy of the site — whether it's about a category of services, a single product, or a how-to guide like this one. In other words, it's not a good plan to write about everything on every page of your site. This is confusing and unhelpful to both the reader and the search engines. Instead, get specific. Defining a goal for each page will help you write useful content that stays on topic and that naturally features the keywords customers are likely to use when searching online.
Assign Keywords
---
Writing SEO content with a goal in mind leads to the identification of a page's relevant keywords. Your goal and the topic of each page will inform the primary keywords you use on that page. While this is an organic process, it's also important to know what your keywords are and to make a practice of assigning keywords to each page.
To assign keywords, pick one primary keyword that describes the page and a few related keywords that support the primary one. Proper SEO content features these words not only in the body section of the page (headings, images, and links) but also in the head section, such as in the title tag, meta description, and meta keywords. We've got more detailed SEO copywriting tips for the head section and body section of each page within the SEO Tutorial.
Write Unique, Quality Content
---
Quality writing is almost invisible because it delivers a message without any obstacles. It's inviting, useful, and can even be entertaining. If you're not confident in your writing skills, hire a professional to avoid basic grammar and spelling mistakes that will instantly block your message from reaching your target audience.
But even the best-written content can be boring. So how do you stand out? Discover your unique selling proposition (USP) — what sets your business apart from your competitors — and use it as inspiration to write your content. For example, our USP as an SEO agency is our focus on quality training. We offer tutorials (like this one) as well as classroom training workshops through which customers can actually learn the trade of SEO and do it on their own. We do that as part of our mission to set ourselves apart as the SEO education leader. Because that's unique! Find out your USP and provide your readers and customers with useful information or benefits they can't find anywhere else.
In terms of search engine optimization goals, quality content means content that meets certain SEO guidelines and best practices. We have a few dos and don'ts of quality content you should consider when writing SEO content.
Optimize Content
---
Steps one through four of this tutorial should help you write some high-quality content. But it's now time to optimize it for SEO purposes. Optimizing website content for SEO involves using keywords in important places on your website, as often as is natural in your industry and for your type of business. This step can't be accomplished without taking a look at your top-ranking competitors. Using certain SEO tools, such as the Single Page Analyzer and the Domain Indexing Report, you can analyze your competitors' websites to learn this information. You want to find out how much content you need on your site and on each page. You need to know how often to use these keywords in the content and where to place them. We describe how to optimize content for SEO in detail in our comprehensive SEO Tutorial, with the SEO tools we just mentioned embedded on the page and free to use.
Writing SEO content is a task best executed by a professional writer with a combination of advanced skills in order to produce content that wows both online searchers and search engine spiders. Some of today's best writers work in the industry and are using their skills to help companies grow. If you're serious about beating your competition and giving your customers what they want and need, consider working with an SEO writer or agency. Do you know that you need SEO content on your website? Review our SEO content services and let's talk about how we can make your website work harder for you with standout content.
As always, if you choose to do it yourself, we're here for you. We can even provide you with the SEO tools you'll need to get the job done right. Whether you do it yourself or hire a professional, ​treat quality SEO content as the backbone of your effective organic search engine optimization strategy.
Learn More about Our Content Services
---
Want to learn more about content services tailored to meet the needs of your unique business? Request a quote and discover the personalized solutions we can offer to ​make your content work harder for you. Or call us today at (866) 517-1900 to speak about how we can help.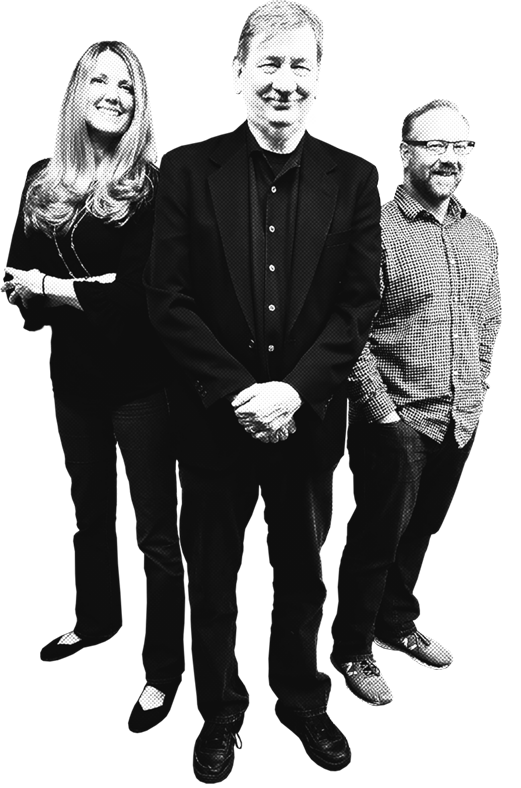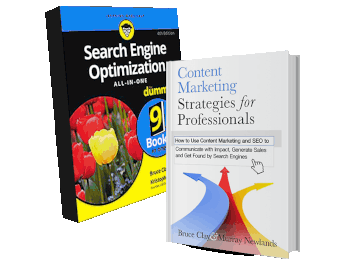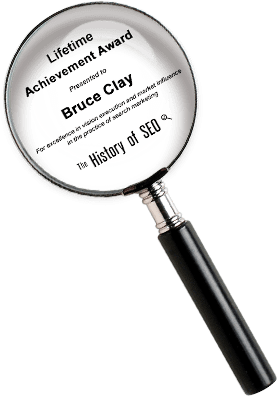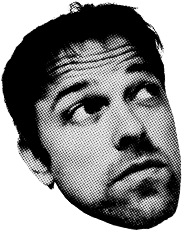 BRUCE CLAY INDIA PVT LTD
BHive, 94. Ishwar Nagar, Shambhu Dayal Bagh,
Baghpur, Okhla, New Delhi – 110020,
INDIA