SEO

TRAINING
| | |
| --- | --- |
| SEO Training Dates | TBC* |
| Time | 9:30 AM to 5:30 PM |
| Number of Days | 3 |
| Location | Gurgaon (Delhi NCR) |
| Venue | Hotel Le Meridien Gurgaon |
*Please note due to the uncertainty of travel and quarantines (Coronavirus situation) and the general wisdom of avoiding large gatherings  we are postponing the SEO Training class. We will update the site with new training dates once the Coronavirus situation is under control. Thank you for your understanding.

We are flying in Bruce Clay from USA to deliver this Masterclass. Bruce is considered one of the best SEO Trainers globally. He has authored one of the most comprehensive books on SEO which is now in its third edition & is available on Amazon.
We are also the official SEO training partners for SMX (the leading industry event on SEO). The Search Community has honoured him & here is what Barry Schwartz from SEOroundtable.com has to say about him:
"He has helped people in our industry who are now known as experts become experts. He has helped people in our industry grow from interns into people who now run large companies themselves."
https://www.seroundtable.com/bruce-clay-25107.html
Learn how to do SEO right and move the needle for your website. Take the highly rated Bruce Clay SEO Training course.
Master your SEO strategy
Our established SEO training program is the best face-to-face SEO training and education available. We have been selected as the SEO training partner for the major search industry and Web marketing conferences including Search Marketing Expo (SMX) and offer courses across the globe in USA, Australia, Europe, Asia and South America. Class size is limited and classes include extensive question-and-answer discussions that assure the material is understood.
This face-to-face search engine optimization training is presented by SEO veteran Bruce Clay. Attendees learn, face to face with a master teacher, how to improve their website and increase their organic traffic and revenue.
Do you play a part in the creation or marketing of a website? This eye-opening SEO course is for you.
Our SEO Training is rated

4.7 out of 5 based on 291 reviews.
We've been accredited as one of the top SEO training programs by more than 5000 students globally. Read for yourself the student reviews of our SEO Training Course. And our course includes a subscription to our SEOToolSet® – powerful and fast SEO power tools written to specifically support the content of the course. But do not be confused, this is a concentrated and comprehensive course written and presented to train you on SEO – and to empower you to make a real difference.
Read SEO Training Testimonials & Reviews from past attendees :
"The most comprehensive coverage of concepts, methodologies and tools to empower SEO. I attended the course second time and the experience was 'wow'. Bruce is fantastic as a trainer who explains the most complex things in an easy, comprehensive manner. The SEOToolSet has definitely evolved and packs a whole bunch of offerings that is worth looking into. I would definitely recommend to people dealing in SEO."
— Sudipto Nandy, Group Project Manager, Magicbricks.com
"I learned more during this session than I have at any conference I have been to. Make no mistake, this individual lives and breathes SEO. He is indeed a direct and valuable conduit between the industry (the 'users', if you will) to the gurus considered 'masters of the universe' who make decisions in the world of search engines."
— Sara Mannix, CEO, MannixMarketing.com
You can read the full review here:
https://www.mannixmarketing.com/blog/bruce-clay-at-search-engine-expo-east/
What You'll Learn
We bring 23+ years of experience serving SEO clients to teach you what you need to know to improve your website strategy.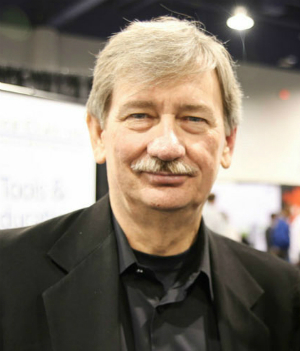 This 3-day SEO training course​ covers SEO, technical information, and tested methodologies. It also includes discussion of how other digital marketing disciplines play into SEO.
The continually updated material (with more than 300 slides!) addresses the changing face of SEO and digital marketing as a whole. Yet you'll always learn the white hat methods Bruce Clay is known for. This is what provides lasting value to a website strategy.
About the Course
The Bruce Clay SEO training course shows you how to improve the rankings of your website in search engines and increase qualified traffic to your website. The training is based on over 23 years of search engine research and successful search engine optimization for clients. On top of the already proven material, the new 2020 SEO Training course is now even more packed with useful SEO tips & reference information. This includes emerging trends, the optimization of digital assets for search as well as additional content on link building and SEO check lists. More than 5000 students have taken Bruce Clay's SEO training courses around the world, with many returning annually year after year.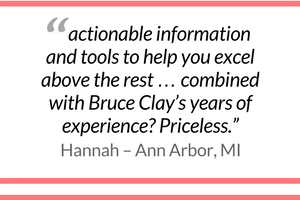 Classes include extensive question-and-answer discussions that ensure the material is understood. Plus, students have the opportunity to talk with other students.
This course is essential for ​all people seeking to learn about SEO or enhance their existing knowledge and skills. The course covers search engine optimization basics through to advanced concepts and  methodologies.
With your registration, you also get a 12-month subscription to the SEOToolSet® (valued at ~Rs 20,000). ​These proprietary tools and reports will help you implement and check your website strategy.
Any company, organisation or individual who needs to drive more targeted traffic to their website will benefit from this training course. This includes marketing managers, business owners, online marketers, marketing consultants, webmasters, IT managers, in-house SEO analysts, and anyone working with search engines or in the search engine optimization and marketing industries.
Our Standard SEO training is a full-blown, 360-degree view of SEO, and is packed full of fundamental SEO, technical information, and tried and true methodologies – plus an introduction of other Web marketing disciplines and how they play into SEO.
---
Brands That Have Attended Our Training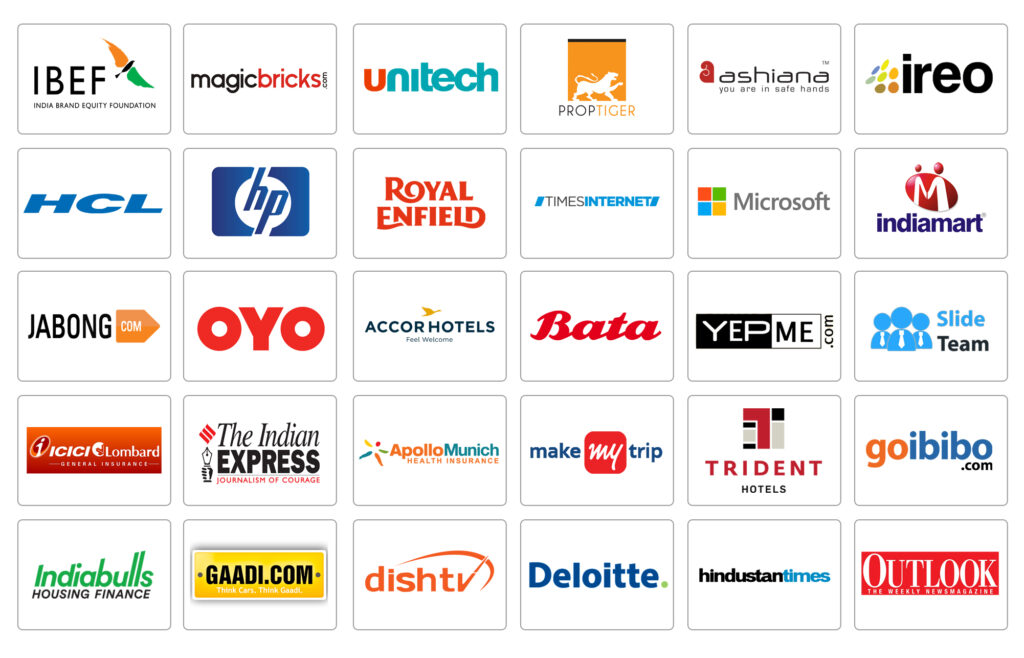 What Is Covered In The SEO Training?
---
SEO fundamentals and key concepts
Optimising engagement
Personalised and behavioural search
Image Optimisation, Local Search, Structure Data & Rich Snippets
Increasing click through rate and engagement
Voice search
Site Audit Checklists
Web Page Analysis and website anatomy
Mobile SEO, Video SEO
Advanced Search Commands
Linking Strategies
Site Architecture and Siloing Concepts
Measuring success and other key SEO KPI's
Importance of Site Content
Analytics
Future Of Search
Best Practices
---
What's Included for Students at Bruce Clay SEO Training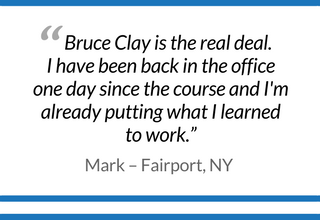 Attendees at our classes receive:
An interactive, in-person classroom environment where questions are encouraged
Opportunities for networking directly with the instructors and other attendees
Lunch and refreshments provided daily
Full-colour manual containing slides and materials from the course (valued at ~Rs7,000)
One-year subscription to the SEOToolSet (valued at ~Rs20,000), our proprietary tools and reports for SEOs
The SEOToolSet offers useful tools and reports designed for SEOs. When you take our SEO Training course, the SEOToolSet is yours for a full year!
Completing this course is an industry-recognised standard of achievement. It teaches excellence and commitment to white hat SEO practices.
---
SEO Training Cost and Discounts (Limited Seats)
Advance Rate Discount: Register by 28 February and you'll save Rs 11,000 off your registration! – You pay Rs 39,000*
Full Price: Rs 50,000* (March 1, 2020 onwards)
Special Offers for Early Birds, Returning Students, Multiple Registrations and Start-ups
Note: Only one discount applies per student.
Returning Student Discount: If you've taken Bruce Clay's training course in India, you are eligible for this discount. Individual returning students qualify for an additional 25% discount on the above rates. This discount will only be added in once the registration has been validated for previous participation.
Multiple Student Discount: When you register more than one student for our SEO Training course, you qualify for an additional 15% discount on the above rates.
Start-Up Discount: This only applies to companies that have been registered in the last 1 year. You qualify for an additional 15% discount on the above rates.
*plus GST
Please note, Bruce Clay India reserves the right to select the students that get to participate in the course. You must pay by the due date to receive the special prices.
---
SEO Training  Reviews & Testimonials from past attendees :

"Bruce Clay as an instructor was simply fabulous in the way he simplifies complicated concepts and breaks it down to step by step easily consumable chunks. A must recommend course for any web master, product manager seriously evaluating an online business."
– Umang Kumar, CEO, Gaadi.com

Bruce is the Yoda of SEO. He is a remarkable individual and our agency will recommend any of his training seminars. His insights and training have been invaluable to our agency!

https://www.facebook.com/BruceClayInc

Clear explanation for concepts of SEO. Complete White Hat focus. Bruce has a lot of experience and it shows in the training. Material and tools were excellent. The training has helped us line up many ideas. I shall definitely recommend to colleagues.

Ramprasad Hariharan, Sr. Lead Program Manager, Microsoft