Search Engine Optimization Tools
A Solution for SEOs – the SEOToolSet®
It takes more than just brains to be a good SEO.
More than experience. More than know-how. More than a ​shelf ​packed with books.
Today, SEO takes tools. You need SEO tools to analyze data and extract answers, the right answers, without getting lost in unimportant detail.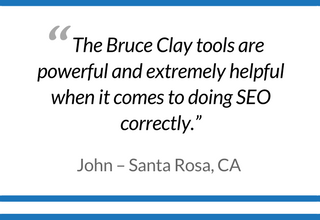 We built the SEOToolSet® to help us manage our clients' projects. Now in its ​sixth generation, this suite of search engine optimization power tools is SEO software built by SEOs, for SEOs.
Looking for free SEO tools? ​You can try sample versions of many of our featured tools.
Search engine optimization tools should dive deep into SEO-specific data.
Some tools on the market try to cover too much, everything from your social metrics to your calorie intake​! ​But we concentrate on putting together tools and reports that can move the needle for ​a website.
Keep reading to find out about the many tools and reports in SEOToolSet. Better yet, subscribe and try them yourself on your own website. You'll discover how well these tools focus on search engine optimization and give data-hungry SEOs like us just what they need.


Sign up risk-free with a 7-day free trial!
New! WordPress Plugin Included
If your website runs on WordPress, you can install the integrated Bruce Clay SEO WP plugin! It's​ included with your SEOToolSet subscription.
This next-level SEO plugin lets you access powerful page analysis and keyword targeting functions of SEOToolSet right within the WordPress editor!
To ​learn more, watch the demo video and read about the new Bruce Clay SEO plugin.
Surprise! Your Subscription Is Affordable
Many marketing platforms require ​year-long commitments and high monthly fees.
Ours is different!
To share our tools with other professional SEOs and website owners, ​we keep the pricing simple. There's just one subscription level … just one low monthly fee … and no commitment.
Subscribe to the SEOToolSet for just $24.95/month per project. And your first 7 days are free! There's no commitment; you can cancel anytime. And you can add an unlimited number of users.


Start your 7-day free trial of SEOToolSet!
SEOToolSet — Full Suite of Advanced SEO Tools
From the fastest Ranking Monitor available, to reports that can be exported to a spreadsheet or printed to a full-color PDF, the SEOToolSet has some game-changing tools.
If you're an SEO, you've got to try the same professional tools the analysts at Bruce Clay, Inc. use daily to serve SEO clients. Take advantage of ranking tools, historical analysis, competitor reports, backlink analysis and many more tools.
Everything is on a pay-as-you-go basis and billed monthly, so you're never locked in.
Subscribe to SEOToolSet and get ​ALL this:
1 website project
Unlimited number of users
Single Page Analyzer (our most popular tool!)
Unlimited additional website projects (add at any time for $24.95/month ​each​, then access with the same login)
Site spidering to 5 clicks deep
Link Graph of internal linking structure
Meta Details report
Site Checker tool
Crawl Errors report
Multi Page Analyzer tool
Keyword Suggestion tool for research and traffic
Ranking Monitor
Reports based on the Ranking Monitor — showing competitors, keyword trending, on-page analysis, domain ranking reports by page or by keyword
Data tables that can be sorted, paginated, exported
Reports available to export as CSV files or ​print as presentation-quality PDFs
Link reports integrated with Majestic (using your Majestic subscription or an additional monthly fee)
Support provided via toll-free phone or email
Cancel any time
Bruce Clay SEO WP plugin (for WordPress sites)


Try SEOToolSet free for 7 days!
To promote your own website, give our SEO tools a try! If you decide you don't need all that data, you can cancel within the first 7 days at no charge. After your free trial period, there's no long-term commitment. You may cancel at any time.
​See what the SEOToolSet can do for your website!
Search engine optimization without the best tools
is like doing brain surgery with a hammer.
–Bruce Clay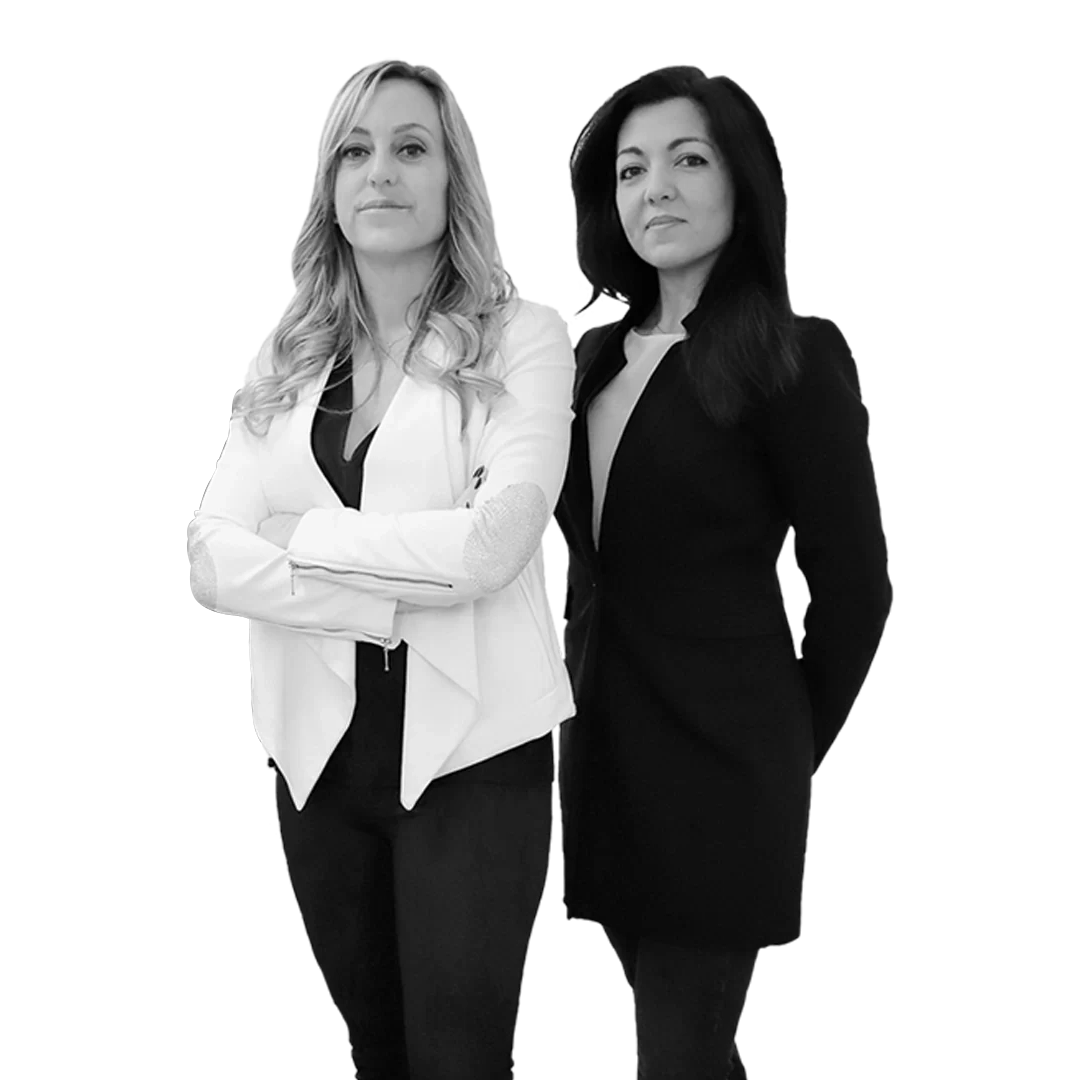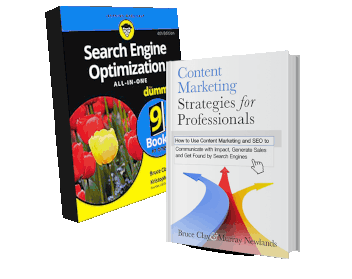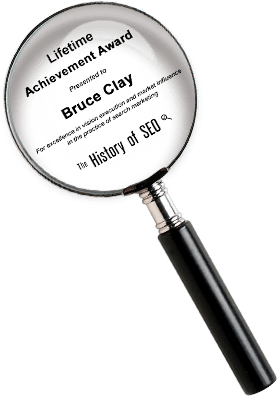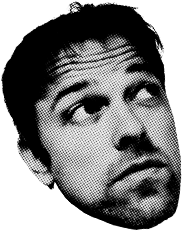 Bruce Clay Europe Srl
Via Ponte Seveso 23
20121 Milan
+39-328-9770661