Step 2: Competitive Research – Who's Your SEO Competition?
---
Now that you've brainstormed a long list of potential keywords, you may be wondering which keywords are most important. Good question! We'll
spend two lessons on competitive research to help provide some answers. First you'll learn who's your SEO competition among the top-ranked websites.
Identify the Top-Ranked Websites for Your Keywords
In this step of the SEO tutorial, you begin to evaluate your potential keywords by finding the websites currently ranking for those
terms. Knowing these "keyword competitors" helps you determine whether your site belongs in the competition for that keyword.
You can think of a search engine results page (or SERP) as a competitive field. Each search query changes the game and the opponents entirely, depending on what the search engine perceives the searcher's intent to be.
Identifying who's competing for a particular keyword topic can tell you what type of game is being played and whether you should even step on that
field.
Some keyword competitions just won't be your game.
Since your keyword choices influence who can find your website, optimize your pages for the phrases and terms that buyers, not just
masses of window shoppers, might use to find what they need. You must select keywords that interested
site visitors would search for (and then make sure the content on your page answers their needs AND uses those keywords). Whatever you hope your site visitors will do (whether to make a purchase, sign up for your newsletter or
other), you need to figure out which keywords those people will search for.
Fortunately, the search engines are trying to figure out the same thing — what people really want — for every
search query. So the best way to tell whether a keyword could lead to conversion on your site is to see what kinds of results the
search engine delivers. If at least some of the top 10 websites offer the same types of products, services or information that yours does, then
that's probably a relevant keyword worth putting on the list.
Know Your True Competitors
Are all the top-ranking sites really my keyword competition? Well, yes and no. In the above example, one result is
the Parks Service, an authority .gov website. Will your campground ever be able to compete against it? Probably not for this keyword. You may not
consider the government or other high-clout sites (like Wikipedia) to be competitors. Nevertheless, where these and other search result giants are competing for the same SERP space, they're among
your keyword competition.
Still, the results reveal what kind(s) of pages search engines think are most relevant to this keyword's perceived user intent.
If ALL the top-ranking sites serve a different kind of visitor from the person you want to attract, then maybe you don't want to compete for that
keyword.
For example, if your business designs go-kart tracks, should you optimize for the keyword "go-kart racing"? Looking at search results
shows the answer: none of the top-ranked websites offer what your company offers. The search engine assumes that everyone searching for "go-kart
racing" wants to go for a ride, so it will probably never consider your design company a relevant match.
You'd better keep doing keyword research
looking for more relevant keyword phrases whose top-ranking websites include some true competitors.
You can see how keyword research leads to competitive research, which leads to more keyword research, and so on.
Now that you know who's your SEO competition for the important keywords, keep their URLs handy. Next in our SEO tutorial, you'll use competitive research tools to spy on those websites and do some SEO competitive analysis.
---
Need more SEO tips?
See additional information on Competitive Research
Related blog posts and articles:

Back to Basics: Competitor Research – How to Beat Giants in the Search Results
Back to Basics: SEO Competitive Research: Identifying Competitors
---
Want more help with your SEO strategy?
Our SEO consulting services are specifically designed to guide your company's internal staff to improve your site's optimization, tailored to your needs. Request a free quote and we'll talk about meeting your needs.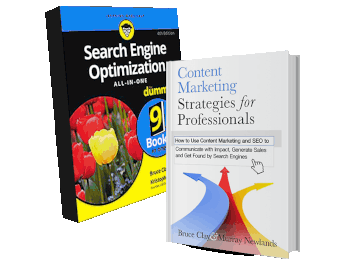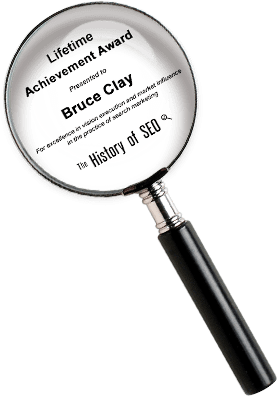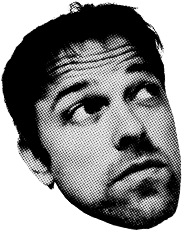 BRUCE CLAY INDIA PVT LTD
BHive, 94. Ishwar Nagar, Shambhu Dayal Bagh,
Baghpur, Okhla, New Delhi – 110020,
INDIA