The Pay Per Click Engines Training Programs
---
When deciding what kind of PPC account you would like to establish, it may be of interest to know what kind of training program is offered before you commit your money. All four of the major Pay-Per-Click engines – Google AdWords, Yahoo! Search Marketing, MSN adCenter and Ask Sponsored Listings – offer some type of training and/ or tutorial program to go along with their service. Some offer worthwhile detailed help, while others simply point users to their generic Frequently Asked Questions page. We have outlined PPC search engine marketing training programs below for the most popular PPC management services to help inform you about which ones are the best.
Google AdWords
Online Training
Google offers a free online, in-depth training program on how to use their Google AdWords. This is by far the most comprehensive of any other tutorial. They spare no detail, breaking the pay-per-click management training session down into eight different categories ranging from the basic set-up to billing to optimization to maintaining client accounts. Each topic is then broken down even further into various subcategories, ultimately answering any possible question or concern. Users can choose to view the lessons in multimedia or text form. The multimedia lessons are given via a flash player and each individual slide ranges from 1 to 12 minutes. Because so much is covered, it is unlikely you will be able to get through the session in one sitting, so Google recommends visiting often, and so do we.
Pop Quiz
After each lesson, Google invites users to test their knowledge by taking a quiz on the individual slides. There are more than 80 different quizzes to go along with the PPC management training course. (There are no quizzes available for the Analytics section.) After submitting your quiz, Google will come back with the results and give the right answers for any missed questions. Taking the offered quizzes is an excellent way for users to determine what sections they need to go back and reread.
Updates
To help users stay up-to-date on the latest AdWord changes, Google has a link on their right-hand navigation that lists what sections have been recently updated and what information was added or adjusted. Referring to this will help you make sure you are using the most correct search engine marketing information.
Qualified Professional Program
For professionals who want to manage multiple AdWords client accounts, Google also offers its users a chance to become a Qualified professional and receive the Qualified Google Advertising Professional Logo for their site. For those interested, there is an online test consisting of just over 100 questions that users have 90 minutes to complete. You must take and pass the Google Advertising Professional Exam, as well as maintain a Google AdWords account for 90 days and acquire at least $1,000 total spend for your My Client Center during that 90-day period to reach Qualified professional status. Once approved, you will receive a logo that you can place on your site letting others know that you are a trained AdWords professional!
The Google AdWords training program is highly recommended and will be genuinely beneficial to both experienced and newbie PPC users.
Yahoo! Search Marketing
Yahoo! Search Marketing (formerly Overture) is considered by many to be The King of all Pay-Per-Click search engines; however, they have established a PPC training program that is, quite frankly, less than grand (unless you want to pay for it).
Free Training
Yahoo offers a very basic training program for their Yahoo! Search Marketing program, focusing on four main areas:
Budgeting – Benefits, how to turn budgeting on, tips to maximize results
Identifying Keywords – Benefits, buying cycle, strategies, how to connect with potential customers using broad and specific terms, reducing overall cost-per-click (CPC) and increasing conversion and sales rate
Tracking Results – Using tracking URLs, analyzing server logs, calculating ROI,
Best Practices (Strategies )— Selecting better keywords, using effective titles, benefits of an effecting bidding strategy, tracking techniques and benefits
Though the topics are pertinent, the amount of PPC management information is lacking. Lessons last around a 60-90 seconds and the information is given via a not-so-convenient flash tutorial that requiring users taking notes to pause and start up the Flash again. Users in need of the basics (setting up an account, managing it) will not get much help with this tutorial.
Fast Track Those with a little cash to spend may be interested in Yahoo's fee-based PPC services. Yahoo offers a Fast Track® service (now called Assisted Setup) that customers can sign up for after they pay a one-time service fee of $199. Benefits of the Fast Track® pay per click management service include:
Expert Help – Training specialists will study your site and recommend search terms, write titles and tailor descriptions specifically for your business
Full Control – Gives users the option of submitting search terms, budget considerations and other special instructions
Budget Management – Sponsored Search specialists develop a customized plan to meet your financial objectives
Customized Proposal – You receive a made-to-order proposal will up to 100 professionally written listings tailored to your Web site. Proposals will be received in just three business days.
Keeping with their pay-to-learn motto, Yahoo also offers several webinars for individuals looking to 'brush up on the basics' of PPC search engine marketing. Sessions cover a range of topics including keyword generation, campaign management, bidding, creating landing pages and more.
Yahoo Search Marketing is best suited for those willing to pay top dollar for quick results. Users who do better with guided instruction and can spare the extra cash will get a lot out of Yahoo's workshops and Fast Track® service. Those who relying on the free online tutorial may not find all the information they are looking for will probably have better results playing trial and error with the program themselves. Users are also encouraged to sign up for Yahoo's free newsletter which is sure to provide them with additional tips and information.
MSN adCenter
MSN adCenter is one of the new kids on the block when it comes to pay-per-click advertising. They tool is still in beta form and users must enter their email address to be invited into the pilot program. Unlike the first two PPC services, there is no flash-friendly training program associated with this service; users are simply directed to the MSN Learning Center to view the Frequently Asked Questions (FAQ) and Troubleshooting pages of the site. On first glance the FAQ appears to do a better job of answering pertinent questions than you would imagine. It takes subjects such as account set-up, term identification, keyword help and targeting campaigns. However, once a user clicks on a question they are usually greeted with a one line answer. For example, users curious as to how ads are ranked will receive this answer:
"Many different factors affect the ranking of ads, and an ad's ranking can change over time. Three important factors in how an ad is ranked are bid, click-through rate, and relevance."
You could hear that answer from a random person on the street. Not particularly helpful there. MSN claims additional tutorials and FAQs are found within the customer section of MSN adCenter but without creating an account I have no way of verifying that.
MSN adCenter says they will also give users customized reports:
"So what can adCenter reports tell you? The reports can indicate which of your keywords are used more often. You in turn can then make changes to your list so that you can continue applying your budget to the better performing words and perhaps remove the words that do not perform as well. Perhaps your ad text or even your destination pages could be adjusted. Tips about optimizing all these topics including using targeting as a strategy might help you optimize your campaign."
These reports are generated to pinpoint where to make improvements or how to optimize your campaign for better results. Depending on how in-depth these reports turn out to be, this could be a serious benefit for users and worth looking into.
Users interested in gaining in-depth knowledge of this PPC search engine marketing service are better off signing up and experimenting with it themselves.
Ask Sponsored Listings
Ask.com has also joined in the PPC race, recently forming their Ask Sponsored Listings service. Like their counterpart adCenter, Ask users will find all of their tutorial help located in the FAQ section of the Sponsored Listings site.
The FAQ is broken down into six main sections:
Introduction – What are Sponsored Listings? How many listings can I purchase?
Pricing – What is a Max CPC? How often does the ranking change?
Basics — On what sites do Sponsored Listings show up? Are there any restrictions on the number of keywords I can buy?
Accounts and Campaigns – What is a campaign? What is the difference between a campaign and an account?
Start and End Dates – What are the start and end dates? When will my campaign expire?
Campaign Details – Includes questions concerning budgets, billing, listing management, reporting, etc. broken down by section.
The Campaign Details section is by far the most comprehensive, being broken down into subsections: budgets, billing, keyword pricing, reporting, click tracking issues and others, which are then broken down even further. As for the other sections, again the topics are viable, but the short, detail-free answers probably won't do much for the more confused user.
Users who need help even creating accounts will be at a loss by reading the Ask FAQ – as this very basic question isn't even addressed! Again, those interested in seeing what the Ask PPC service is all about, are better off surfing through the site and trial and error-ing on their own, as it is likely to give you better results.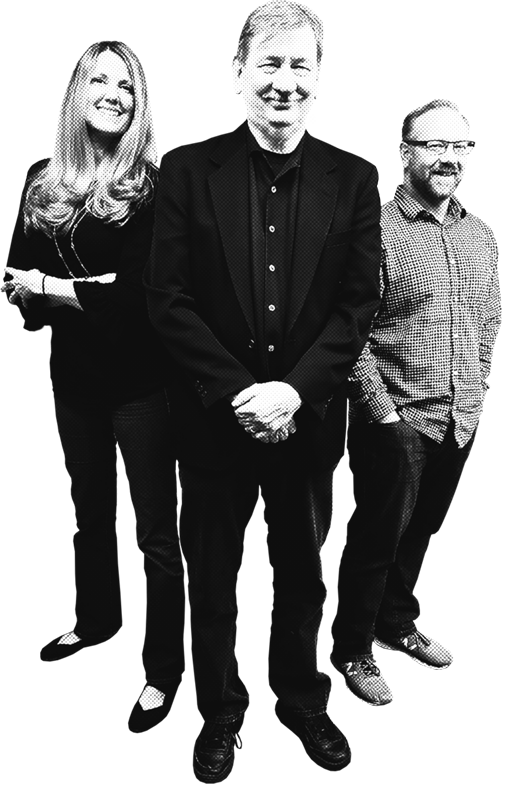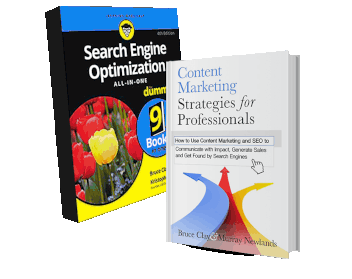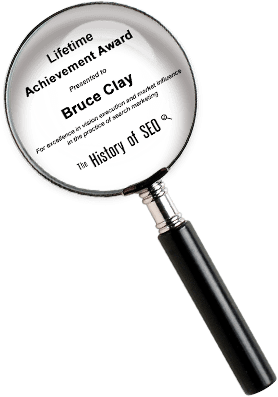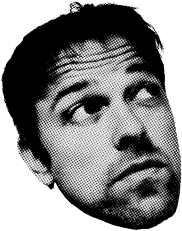 Bruce Clay Australia Pty Limited | 9 Middlemiss Street
Lavender Bay (North Sydney), NSW 2060
​1300 732 734