Step 15: Monitoring Backlinks and Link Pruning
---
How to Monitor and Remove Unwanted Links
As explained in the previous SEO tutorial step, having the right kind of backlinks helps your website rise in the search engine rankings. But the wrong kind can create an SEO nightmare if your site gets hit with a Google Penguin penalty.
Monitoring your website's link profile (i.e., the full list of links that point to your site from other websites) is a wise defensive SEO strategy. Once you know how to find backlinks to your site, you can evaluate them and remove the bad ones from your link profile. Google's Penguin algorithm analyzes a site's link profile, and if too many of its inbound links look suspicious, the site's rankings can plummet. Whether you are trying to recover from a Penguin penalty or safeguarding your site proactively, it's critical to monitor backlinks — maybe not "like a hawk," but on a regular basis — and keep your link profile clean.
In this lesson, you'll learn a process for finding and removing harmful links from your link profile:
Monitor backlinks to your site – Who's linking to me?
Evaluate your link profile – What makes a bad backlink?
Remove backlinks by "link pruning" – How do I get rid of bad links?
Use Google's Disavow tool – What's my last resort if they won't cooperate?
NOTE: We've included links to detailed instructions that will help you do each step in the procedure. Once you get a system down, link pruning will become a routine part of your ongoing SEO site maintenance.
#1: Monitor Backlinks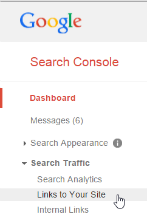 Do you know how to find backlinks for your site? Before you can start the link pruning process, you need to take inventory of your current backlinks. You can use a variety of backlink checker tools to monitor backlinks and find out what web pages are linking to your site. Start a spreadsheet with all the linking page URLs in a column.
Google ​Search Console (formerly called Webmaster Tools) is a good place to start gathering your link data. ​Choose "Links to Your Site" under the Search Traffic menu, as shown to the left. (SEO Tip: Here's how to set up your free GSC account.)
Unfortunately, your link profile in Google ​Search Console usually won't be complete or up-to-date. To get a fresher, more complete list to begin your link audit, add data gathered from several link-tracking sources: Bing Webmaster Tools, Majestic SEO Site Explorer, Moz's Open Site Explorer, Ahrefs, or SEOToolSet's Link Analysis tool.
#2: Evaluate the Links
Once you've learned how to find backlinks and compiled your link profile, you'll need to evaluate each of the links for quality and decide which ones need to be removed. Evaluating backlinks is tedious business. After a while, you may be able to recognize an "inorganic" (unnatural) link just by its URL, but for most of them you'll need to click and examine the web page where the link resides. If it's on a low-quality or spam site, you don't want to be associated with it.
You can create your own scoring system for judging link value or use PageRank as one measurement of quality. For more advanced scoring systems, ​we recommend using Majestic SEO's ranking scores called Trust Flow and Citation Flow. MozRank has a similar quality indicator. In your spreadsheet, create columns to keep track of the link information, contact information for the website owner or webmaster, and correspondence records.
(Click to read detailed instructions on evaluating backlinks.)
#3: Remove Inorganic Links (Link Pruning)
Now that you know which links should be removed, you'll need to create an email template you can send to website owners requesting link removal. The email should explain who you are and what you're trying to accomplish, with specific information, including links, needed for the site owner to process your link removal request. Record the date of this first link pruning request in your spreadsheet so you can follow up and verify whether the link has been removed. Send second and third requests, if necessary. Use your spreadsheet to keep track of everything because you'll need documentation of your efforts when communicating with Google.
To prune a link, you want the webmaster to either 1) remove the unwanted link from their website, or 2) add rel="nofollow" to the link tag so the search engines won't count it.
(Click to read details on link pruning and record keeping.)
#4: Disavow Link Domains as a Last Resort
In cases where your link-pruning requests are ignored or rejected, all is not lost! As a last resort, you can submit a disavowal request to Google and Bing that basically says, "I don't want these links, but all my attempts to have them removed have failed, so please disregard them."
A disavow backlinks request is appropriate when you've repeatedly tried to get the website to remove the links, but to no avail. Your spreadsheet that contains all the details and correspondence records gives you the proof you need to go to the search engines directly (and hopefully avert a Google Penguin penalty). Disavowing backlinks should only be done selectively and with great care, so read all our tips (or contact us for help with penalty assessment and link pruning).
(Click to read details on how to disavow links.)
SEO TUTORIAL BONUS
Listen to Matt Cutts, former head of Google's webspam-fighting team, explain the reason for the Disavow Backlinks tool and when to use it. (Length is 9:19)
He recorded this back when Google introduced the tool, back in October 2012. He warns people against using the tool unless they've received a links error message from Google; however, most sites today have some bad links they need to prune and may need to use this tool.
Next in the SEO tutorial, we'll take you beyond link monitoring and help you make sure your website is up to par with some technical SEO tips, based on Google's guidelines. You've almost reached the end of the SEO tutorial … forge on!
---
Related blog posts and articles:
Back to Basics: The Step-by-Step Guide to Link Pruning
9 Tips for Getting Your Manual Link Penalty Overturned
How to Disavow Links in Google and Bing: An Instructional Guide
How to Remove Link Spam for Google Penguin Recovery
Suffering from a Google penalty? Our SEO Penalty Assessment and optional Link Pruning services help businesses identify and recover from backlink profile issues. We can help.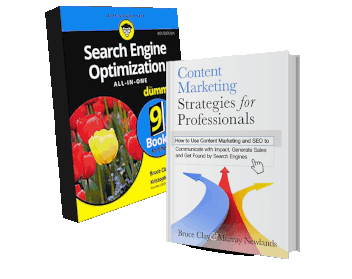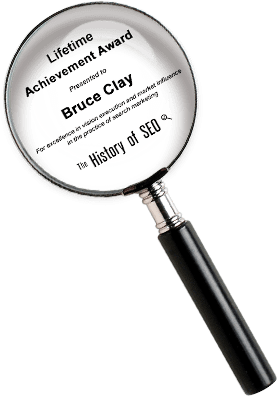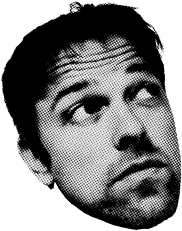 8F, omi Bldg. 3-19-1 Shibuya
Shibuya, Tokyo 150-0002 JAPAN
+81-3-5468-3860